Some posts on this site contain affiliate links. If you book or buy something through these links, I earn a small commission (at no extra cost to you). Take a look at my privacy policy for more information.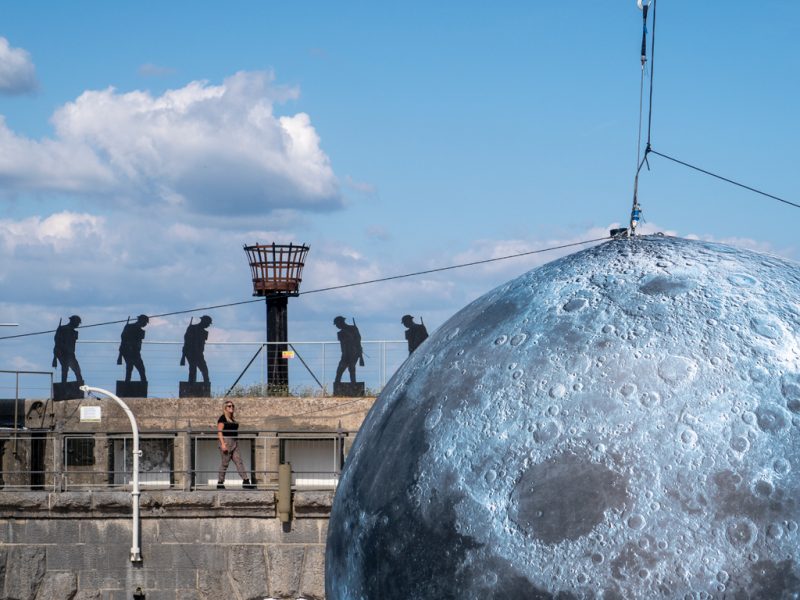 The Dorset Moon is back – and this weekend it's in my hometown of Weymouth. If you haven't been able to visit it yet, head down to the Nothe Fort (one of my favourite places) to check out this unique art festival in one of the most impressive settings yet.
It's FREE to enter the fort all weekend, and the moon is suspended in the middle of the courtyard. Drifting on the breeze at the centre of an historic Victorian fort, the Museum of the Moon was amazing this afternoon. But I have a suspicion it will look even more spectacular by night!
What is the Dorset Moon?
The Dorset Moon is an awesome lunar-themed art festival that's been touring my home county of Dorset this month. It features the Museum of the Moon, an enormous model of the moon made by artist Luke Jerram using NASA satellite imagery, alongside a bunch of art installations inspired by the moon. I've already talked about the Dorset Moon in more detail in this post, so check that out to find out what the moon is all about.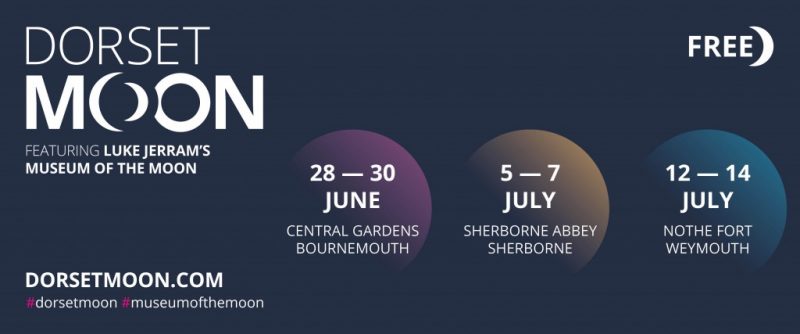 Disclaimer – my coverage of the Dorset Moon was commissioned by the Arts Development Company. But all thoughts and opinions are my own!
Dorset Moon is produced by the Dorset Festivals Consortium: Inside Out Dorset (produced byActivate), b-side and Bournemouth Arts By the Sea. Commissioned by the Arts Development Company with funding from European Regional Development Fund and Arts Council England.
Dorset Moon at the Nothe Fort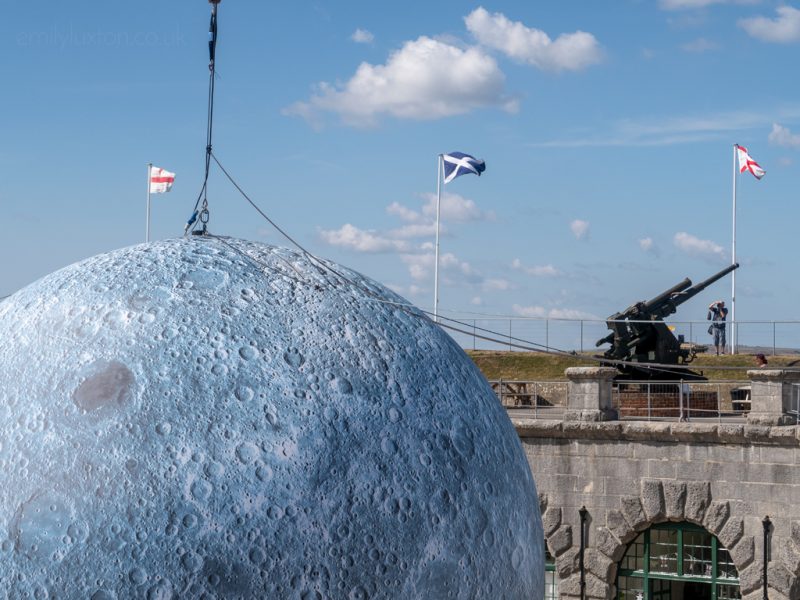 This weekend's venue is possibly the most impressive yet. The Nothe Fort is a Victorian coastal fort with tons of history, as well as a labyrinthine network of spooky underground passageways! Above ground, it's a near-circular fort surrounding a central courtyard, which is where the Museum of the Moon is suspended. This is the first time I've seen it out of doors, and it's a whole new experience.
Better still, the Nothe will be open till midnight every night, which means you can get a chance to see the moon after dark – in genuine moonlight!
As well as the moon, there are several other art installations – all of them with a lunar theme. I finally got a chance to try George Robert's interactive exhibit This then is the Moon. It involves a VR headset, which features a series of footage from news and pop culture, chronicling our ever-changing relationship with space.
There's loads to discover, and a full programme of events, including a silent disco under the moon tomorrow night. Don't miss it!
READ MORE: Things to do in Weymouth if you Only Have a Day
Dorset Seafood Festival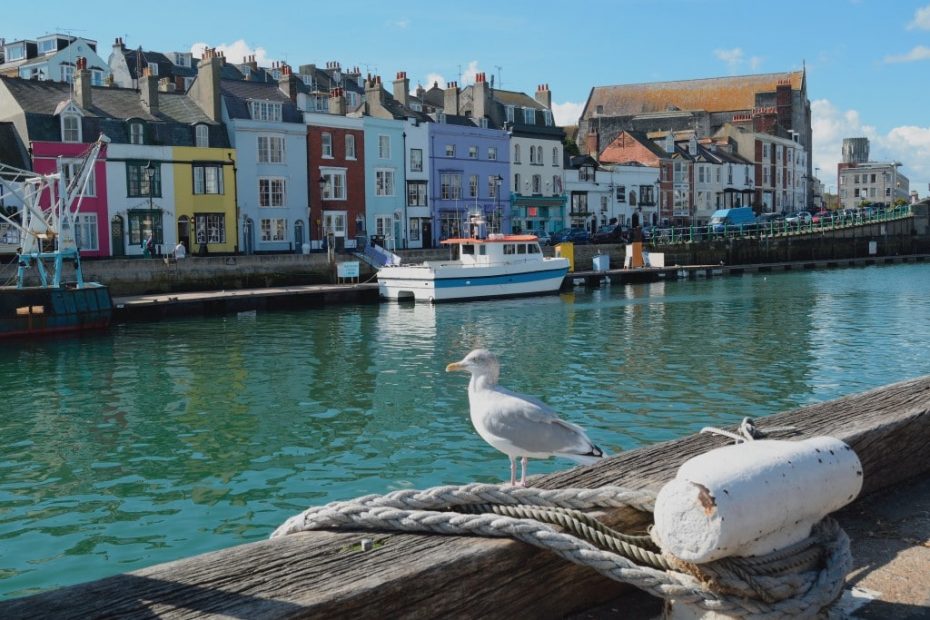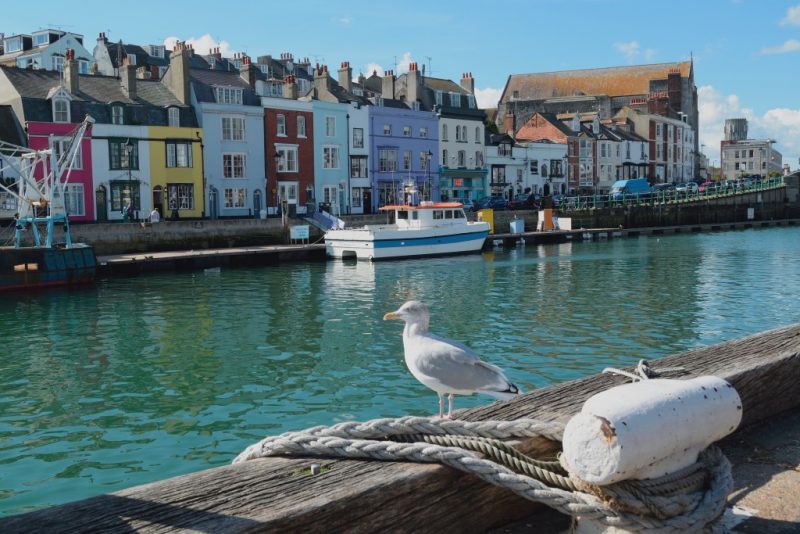 Also on in Weymouth this weekend is the Dorset Seafood Festival. This is one of my favourite events of the year, when the picturesque harbourside is lined with stalls selling local produce! So that's TWO awesome reasons to head to Weymouth this weekend.
If you need any more – I have a list of 50 Unique Things to do in Weymouth which should give you plenty of ways to keep busy!
My Experiences
I've been following the Dorset Moon as it's moved across the county, and I've now seen it in three different locations. First was the Bournemouth Moon, in the historic St Peters Church, then the atmospheric Sherborne Abbey, and finally the Nothe Fort. Here are a few of my favourite photos from the festival…
St Peters Church Bournemouth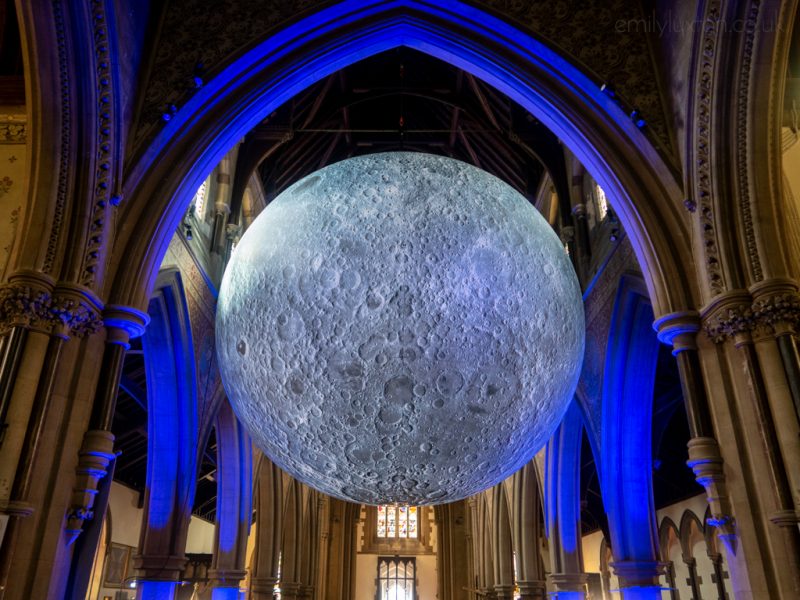 Sherborne Abbey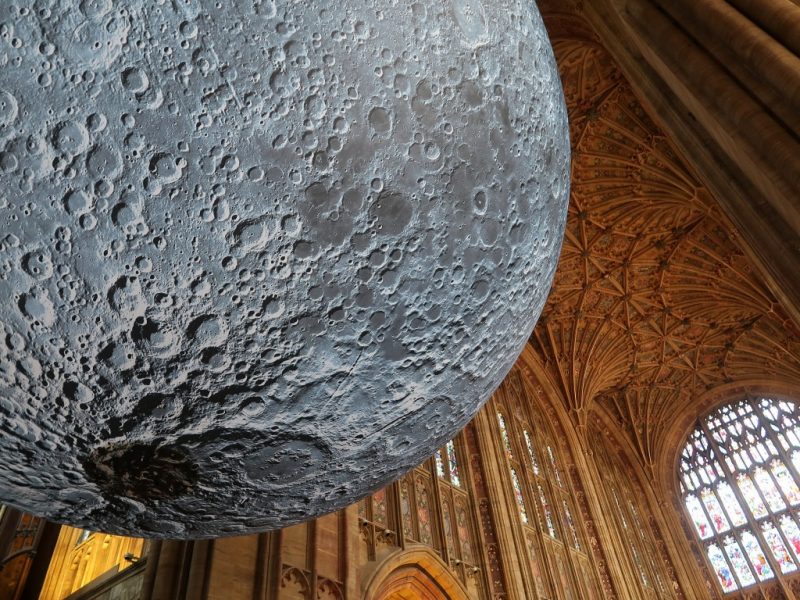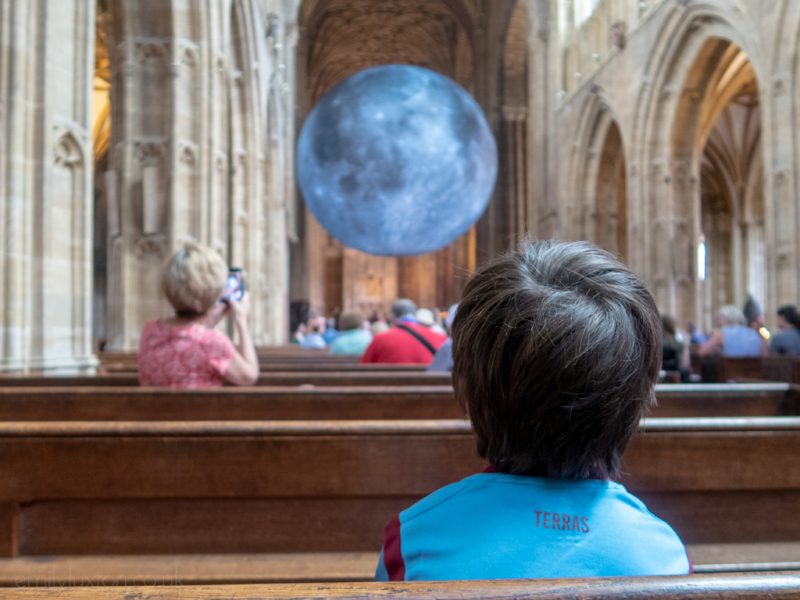 Nothe Fort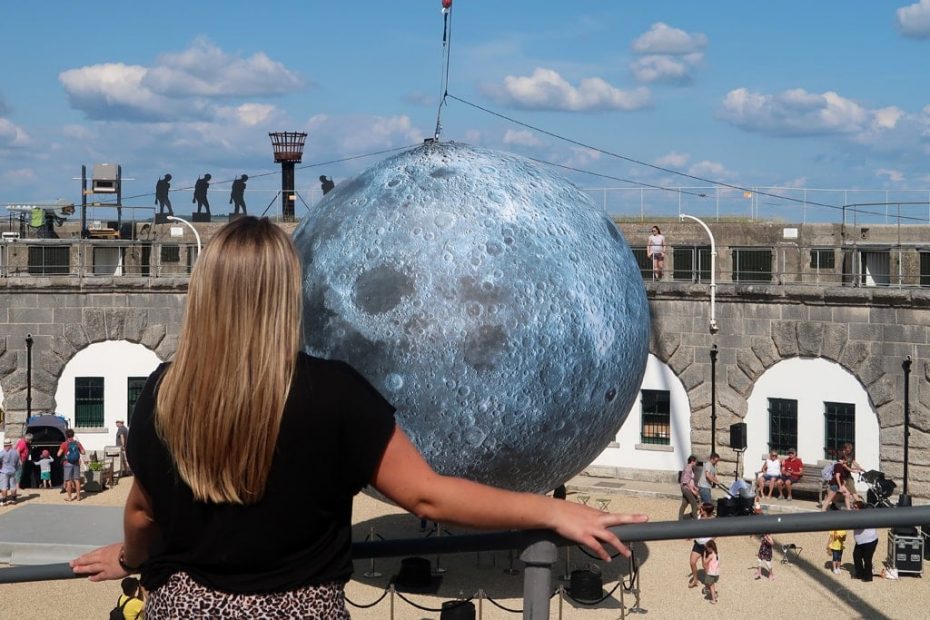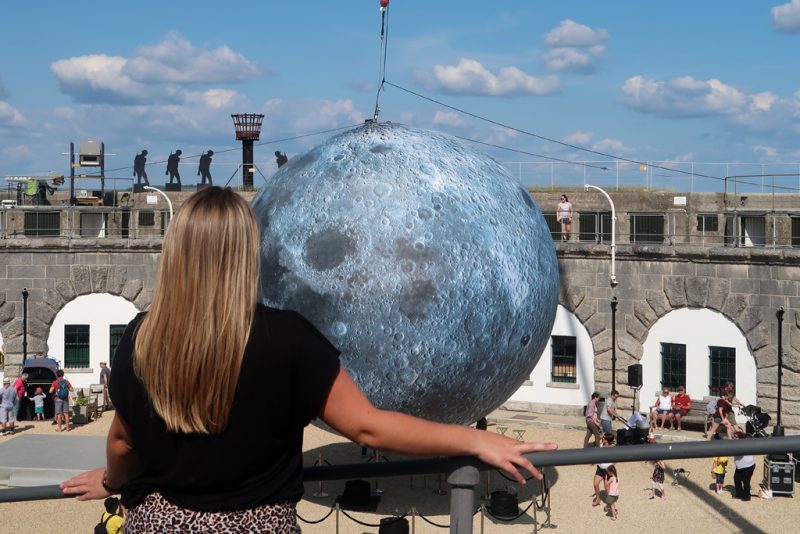 If you're down in Dorset this weekend, make sure you pop to the Nothe Fort to check out the Dorset Moon festival! And let me know what you think of it – feel free to come back and leave a comment!