Although I don't get the chance to do it all that often, I love camping. Over the years, I've taken quite a few camping trips in the UK, although so far, I've only really covered the South of England. It's such a fun experience to pack up your tent and camping gear and hit the road. There's something about getting back to basics that you just can't beat!
My recent 8 night camping trip in Canada reminded me just how much I love camping, so I thought I'd take a little trip down memory lane. This is a look at some of my favourite UK camping holidays…
Durdle Door, Dorset
As you probably know, I grew up in Dorset. And I really think my home county has some of the best countryside and camping in the country. One of my favourite spots is Durdle Door – where my friend and I have camped a couple of times. Once, we hiked there from Weymouth with all our camping gear on our backs! It was a pretty tough experience, but so worth it.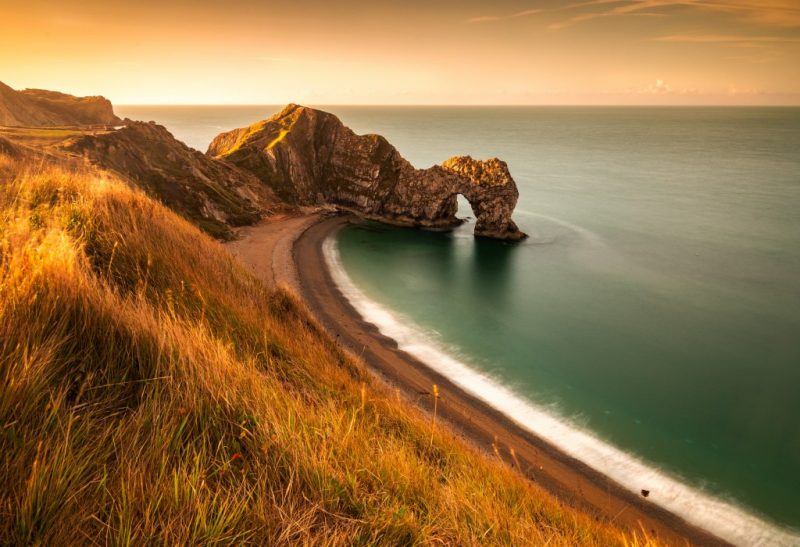 DurdleDor is a natural rocky arch over the sea; an icon of the Jurassic coast and a gorgeous spot at any time of year. It's also super close to the idyllic Lulworth Cove, as well as numerous stunning coastal walks and picturesque villages. Also nearby is the ruined Corfe Castle – inspiration for Enid Blyton's Kirrin Castle – and, my favourite, Tyneham, a ruined village which was abandoned in the forties.
READ MORE: 50 unique things to do in Dorset and my Dorset Coast Road Trip Itinerary
Dartmoor, Devon
Back when I was a dorky, awkward teenager, my school ran bi-annual weekend trips to Dartmoor, and these were the absolute highlight of my school years. Dartmoor is a fantastic place for camping, a place so wild and rugged it looks like a film set.
I love its wide swathes of heather-filled moorlands, the rich green pine forests with their carpets of ferns, and the towering tors topped with hunks of wind-smoothed granite. This is the perfect place to escape in nature, and enjoy the best of Britain's great outdoors! If you want to try something a little different you can even go llama walking in Dartmoor – or simply lace up your hiking boots and hit the hills.
Word to the wise – the elevation can be pretty high on Dartmoor, and during winter conditions might be chilly. Make sure you pack plenty of layers and take a decent sleeping bag to help you stay warm!
Newquay, Cornwall
When I was an older and slightly less dorky teenager at university, a group of friends and I headed to a campsite (an 18-30s campsite I'm embarrassed to add!) not far from Newquay in Cornwall for a long weekend. Cornwall is another absolutely stunning place to camp in the UK, with some amazing beaches, great surf, and Newquay itself also has great nightlife, giving the best of both worlds!
READ MORE: Discovering Island Life in Tesco, Cornwall
The New Forest, Hampshire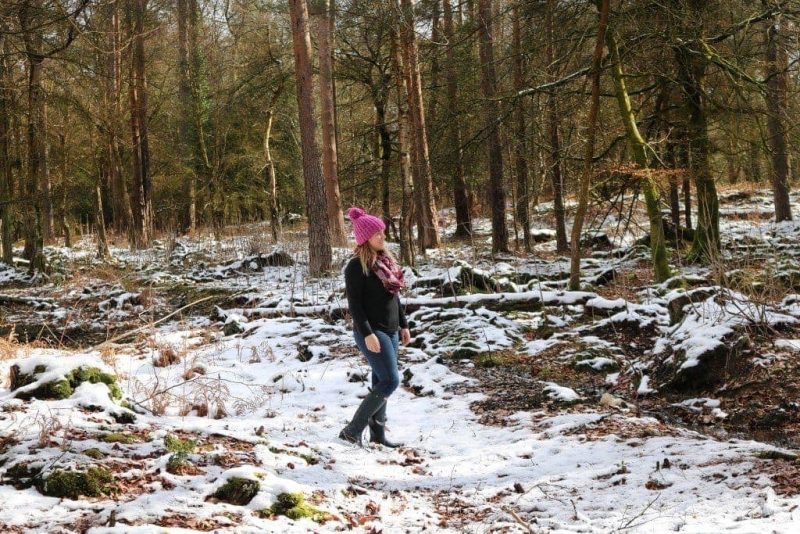 The New Forest is simply one of my favourite places in the whole of England. At anytime of year, the place is beautiful, but it's especially gorgeous in Autumn, when the leaves of the forests turn golden and rust red. I've only camped here once – on a random and last-minute adventure with my friend Ruth – but I've visited dozens of times. This is an ideal place for walking, hiking, and cycling, thanks to its great network of (mostly flat) trails, and there are some lovely villages, like Lyndhurst, to stop for pub lunches or afternoon tea.