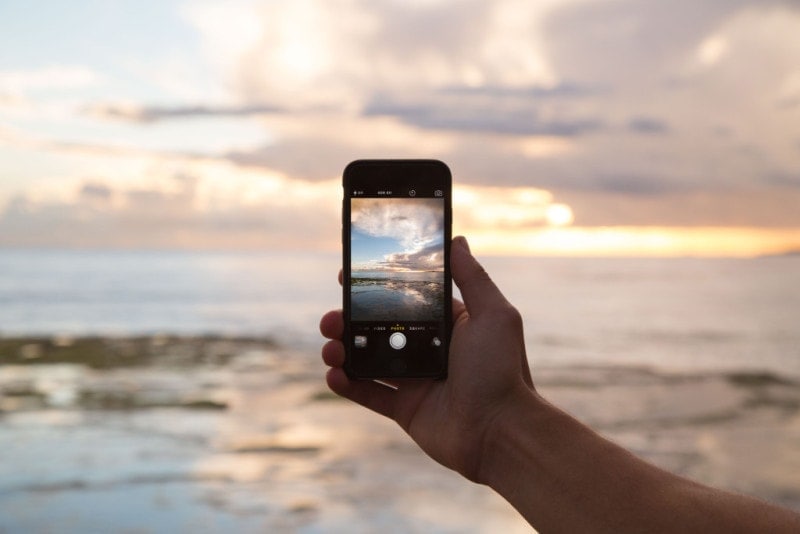 Welcome to the top 7 best travel apps – everything you need for an easier life on the road!
It's no secret that I love my phone, and seriously depend on it when I travel. As the old, apt marketing slogan went, there's an app for that. "That" being pretty much everything, these days. There are so many useful apps for travel, and while the obvious ones like Google Translate, Maps, and XE Currency Exchange are all insanely useful, there are loads I've come across over the years that are even more handy.
These are the unexpectedly useful travel apps! I decided to skip the obvious and focus on the apps you might never have heard of, or not have considered for travel. All are free, although some have premium options and upgrades. Don't leave home without these on your phone…
7 of the Best Travel Apps
Best Travel Map App: Maps.Me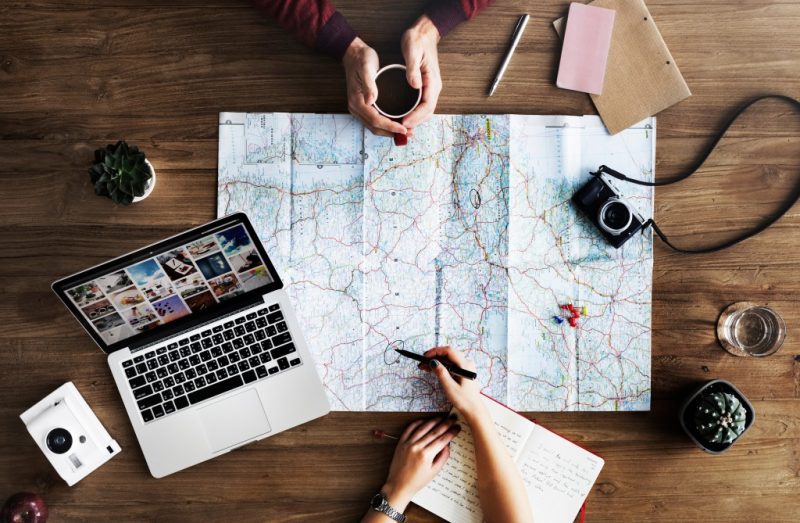 One app that all savvy travellers are downloading these days is Maps.me. It's a really handy app that allows you to download maps for anywhere in the world and use them offline. Perfect if you can't use your data abroad!
Download: App Store – Google Play
Travel Planning App: GoEuro
There are quite a few flight comparison sites out there, but GoEuro is possibly the best if you're searching specifically within Europe. It's great for finding cheap flights, but it's about so much more than that – as you can search and compare flights, busses, and trains all in one place. You can search anywhere in Europe and GoEuro will find you the best journey. Plus, you can sort the results by cheapest, fastest, or "smartest", making it really easy to find the best option for you.
Download: App Store – Google Play
Accommodation Search App: Hotels.com
When it comes to finding accommodation, there are quite a few different hotel comparison sites and apps out there, My personal preference is Hotels.com, because they have a fantastic rewards package. For every ten nights you book through the site, you get one night free. It's a seriously great rewards programme and a great way to save a bit of money if you travel often. Plus, the app is one of the easiest to use, AND you get an extra discount if you book through it!
Download here.
Hiking and DIY Tours: Wikiloc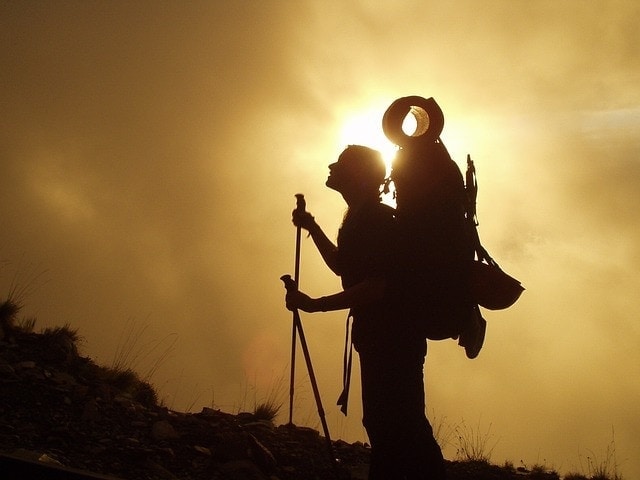 One of my favourite apps is one that very few people have heard of. Wikiloc allows users to upload GPS tracks of hiking trails around the world. You switch it on whilst your hiking and the app tracks your route using GPS. Then, you can upload it, along with a few directions or photos. This app has helped me find some pretty amazing hikes without needing to hire a local guide, so I love it. It's not just limited to hiking, either, there are walking tours, cycling routes, kayaking trails, and loads more to discover.
Download: App Store – Google Play
Best Travel App to Backup Photos: Dropbox
You know how there are some things that are so good, you just keep recommending them to everyone? Dropbox is one of those things! The app is installed on my phone, and it automatically backs up all new photos I take. Which means I don't have to faff around transferring my photos or remember to back them up. If my phone ever gets nicked (heaven forbid), I won't lose a single photo.
I also use it to quickly share photos and other files with friends. When I'm travelling with friends and we've all taken a bunch of pics, I'll set up a shared folder in my Dropbox and have everyone upload their photos to it, so that we can all access them and download the ones we want.
Sign up using my referral link you'll get an extra 500mb of bonus storage!
Best Notebook App for Travel: Evernote
Another one of those apps so useful I can't stop recommending it is Evernote. It's a notebook app with online cloud storage, that lets you save notes in a bunch of different ways. Perfect for storing travel info and documents, recommendations from fellow travellers, or even recording your travel memories.
As well as normal text notes, you can snap a screenshot on your phone or photograph a document and save that in the Evernote app. Or you can do handwritten notes, set reminders, or record audio notes. Everything syncs across your devices, and it's so easy to use. Seriously, this is the best notebook app out there! I love it so much I pay for the premium version, but the basic free version is just as awesome.
Get a free month of premium when you sign up using my referral link.
Best Period Tracker App: Clue
Last but not least on the best travel apps list is a period tracker. Clue is a really easy to use little app which lets you simply and quickly track your period on the go. When I'm travelling, I lose track of dates pretty easily, and I found I kept getting caught by surprise whenever I came on. Clue is the best period tracker I've found. It drops you a little reminder around the time that you're due on, so you can be prepared.
Download: App Store – Google Play
Do you have any surprisingly useful apps for travel? Scroll down to leave a comment with your tip tips!