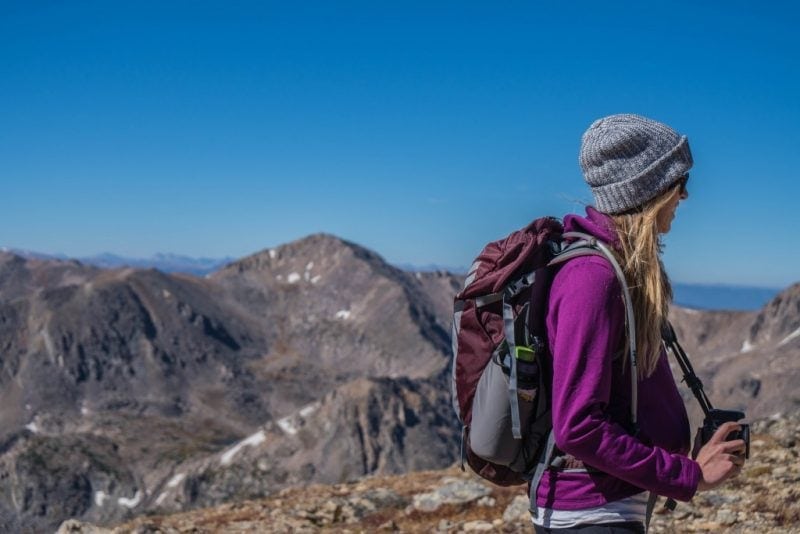 When packing for a camping or backpacking trip, it's easy to forget about one of the most vital essentials. I'm talking about your backpacking repair kit!
If anything goes wrong while you're out on the trail, there are several bits and pieces that can really help you out. I've rounded up some of the most useful items below. At the end of this post, I've popped together a backpacking repair kit checklist so you can make sure you have everything you need.
RELATED POST: 20+ Backpacking Essentials
7 Most Useful Items for Your Backpacking Repair Kit
1 – Duct Tape
All backpackers agree, duct tape is a lifesaver on the road. Patch up jackets and backpacks, save a pair of boots when the sole starts flapping off, tape a snapped tent pole back together. It can even double as a bandage in a pinch! The possibilities are endless and I'm always finding new, ingenious ways for duct tape to help out on the road.
2 – Superglue
Equally as useful as duct tape is a tube of good quality superglue. Some online shops have a good range of glues which can come in handy for all kinds of emergencies. You can use superglue to seal holes in jackets and backpacks, or reinforce stitches after sewing up a big fabric tear. It's particularly handy for repairing hard objects such as broken trekking poles.
3 – Multitool
Bulkier than a standard pocket knife, but far more versatile, a good quality multitool can get you out of many a pinch. From tightening the locks on your trekking poles to slicing cheese for lunch, there's no end to the uses of a multitool. The scissors are particularly important for cutting bandages and moleskin.
4 – Sewing Kit
A good sewing kit is vital for emergency repairs. If you're backpacking in the wilderness or going on a long trek, you should consider something on the sturdier side. The Speedy Stitcher Deluxe Sewing Awl Kit is pretty highly recommended. Look for a kit with heavy-duty thread and a strong needle capable of piercing leather and canvas.
5 – Moleskin
Many backpackers recommend Moleskin to prevent and cure blisters. Top tip: cut a hole in a strip of Moleskin and apply the hole over the blister. That way, the area is protected and the sore won't grow, but the blister can breathe and heal.
6 – Webbing Straps or Utility Cord
Use webbing straps, utility cord, or nylon cord, to secure gear and fix anything that needs tying down.
7 – Bungee Cord
Bungee cords, with hooks, are also dead useful. They can be used for emergency repairs if any straps break, can attach things to the outside of your backpack, or can even turn into a clothesline or shelter support while you're camping.
Backpacking Repair Kit Checklist
Duct Tape
Superglue
Multitool (including scissors)
Bungee Cord
Safety pins
Sewing Kit
Extra Batteries
Spare bulbs for torches
Cash, coins, and a spare credit card
Extra buckles and cord locks
If you're camping you should also add
Tent-pole repair sleeve
Mattress-repair parts or kit
Stove-repair parts or kit
Are there any other items you'd add to a backpacking repair kit? Scroll down to share your tips in the comments!