Some posts on this site contain affiliate links. If you book or buy something through these links, I earn a small commission (at no extra cost to you). Take a look at my privacy policy for more information.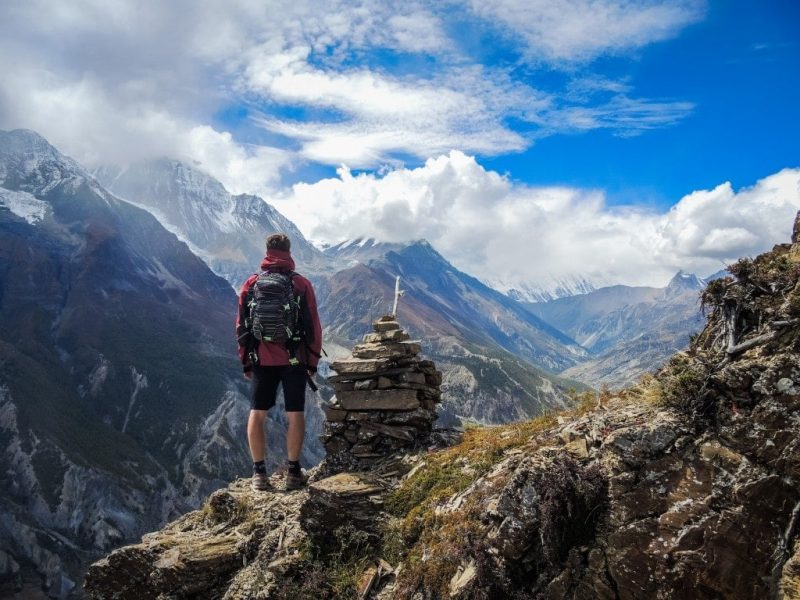 The joy of travel often makes us forget about the dangers of it. You just never think that something bad can happen when you're having such a good time. Why would you want negative thoughts to overshadow your vacation? Well, that's exactly why tourists are so vulnerable to criminals.
We've all made mistakes during our trips, but certain travel safety mistakes can lead to dire consequences. This article aims to teach you how to stay safe while travelling. Below are 5 of the most common travel safety mistakes and tips on how to avoid them.
1. Neglecting cybersecurity
Cybersecurity is something you should always keep in mind, but especially when you're travelling. You've probably connected to lots of public wifi during your past trips. Have you ever thought about the dangers of it? Public wifi can open your device up to many different cyber threats because of its potential lack of encryption. Here are some great ways to safeguard your device during your trips, even if you connect to public wifi:
Encrypt your data. Since public wifi might lack encryption, you can take encryption into your own hands. The simplest way to encrypt all of your data is by using a VPN.
Use strong passwords. Weak passwords are just a cyber attack waiting to happen. The best way to securely store your personal data and ensure your passwords aren't easy to guess is using strong passwords.
Update your software. Old software often contains security vulnerabilities that hackers can exploit at any time. Before your next trip, check that all of your software is properly updated to protect your device from such attacks.
2. Not educating yourself on unsafe areas
Have you ever gone to explore a new city and ended up in a bad neighbourhood? Tourists stumble across bad areas all the time, which is obviously unsafe because you never know how bad it can get.
Even the safest-looking cities usually have some bad areas. Did you find a hotel that is unusually cheap? Well, chances are that the neighbourhood isn't a very good one, so don't rush to make any purchases. Always do your research before visiting a new place and find out which areas you should avoid.
3. Posting your exact location on social media
It can be tempting to post a picture of your pretty balcony and its view once you arrive. After all, everyone does it, right? Well, if you post your view, anyone familiar with the area can most likely pinpoint your location.
Imagine how vulnerable that makes you if you're travelling solo. This doesn't only apply to hotels. It also applies to restaurants, beaches, and any other public places. Try to put off posting these pictures until you change your location.
Another thing to note is that by posting pictures of your trip, you let the world know that you're not home. This means that anybody who knows where you live can calmly break into your home knowing that it's empty.
4. Not checking your passport's expiration date
Passports are usually valid for 10 years, so it's easy to forget that they have an expiration date. However, you should check it before every trip, even if you feel sure it's valid. This isn't just a matter of getting to your destination. It's a matter of being able to get home.
Foreign border control officers might not notice that your passport has expired, and they can let you enter the country. In that case, getting home would be the tricky part. You might get stuck at your own border, unable to get home because you have no valid passport. To avoid this scenario, simply check your expiration date before each trip.
5. Failing to secure your valuables
Your valuables are as vulnerable as ever when you're travelling, and you need to know how to keep them safe. It's best to keep all of your valuables with you while you're in transit.
If you're taking both checked luggage and a carry-on, keep your valuables in your carry-on. However, once you get to your hotel, it's best to keep them at the hotel in a safe. It's no secret that pickpockets often target tourists because they tend to carry their valuables with them. Don't make this mistake.
Conclusion
Travelling can never be 100% safe, especially if safety isn't your top priority. The biggest mistake tourists make is assume that they're safe because they're visiting a safe-looking country.
Hopefully, now you know that's not the case. Please never forget how many criminals are out there lurking around waiting for their next victim.
Luckily, if you educate yourself and actively avoid these 5 travel safety mistakes, your chances of being targeted will become very slim. Hopefully, your next trip will be as safe and as fun as possible!