Some posts on this site contain affiliate links. If you book or buy something through these links, I earn a small commission (at no extra cost to you). Take a look at my privacy policy for more information.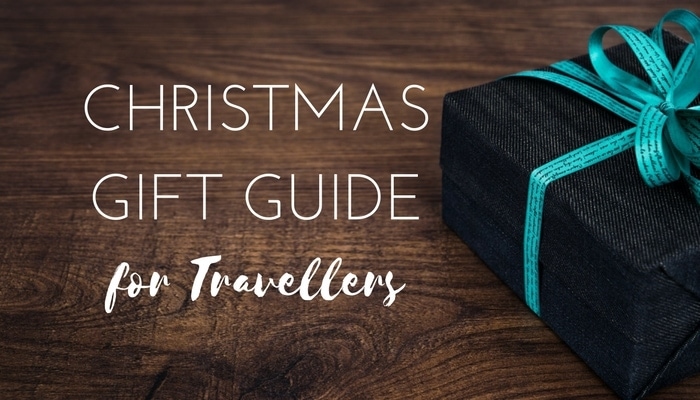 The holidays are such an exciting time of year, but also one of the most stressful. Especially when it comes to sorting out gifts! Well, we're here to help with a great round-up of unique gift ideas for travellers. If any of your loved ones are planning a trip, or simply love travelling, these creative gift ideas could be perfect!
I personally love shopping for gifts, but there are some people that just seem impossible to buy for! There are the friends that have everything, the friends that don't like anything, and the friends that are set in a specific way and you have to find something that fits in with their lifestyle. Travellers often fall into that last category. You do not want to get them anything they have to leave behind when they leave to go travelling again because that's like getting them nothing at all. And you don't want to get them anything that they will take with them, but give up on along the way because it's heavy, broken, or useless.
On top of all of that, travellers also have many different styles. Some are minimalists, while others overpack. Some prioritise camera equipment and technology, while others prioritise style. So…where do you even begin to search for a gift? Well, right here is a great option! As someone who loves to travel myself, I have pulled together a quick list of useful, durable, stylish, and portable gift options, perfect for a traveller!
RELATED POST: What to Buy Someone Going Travelling
10 Unique Gift Ideas for Travellers
Fashion & Beauty Gifts
If your travelling friend likes to remain stylish and put together when they travel, a gift that factors in both travel and fashion & beauty is the way to go. You know they'll love the gift itself, and the fact that they can envision taking it on a trip is just the icing on the cake. Here are four options to start off your brainstorming:
Chic Hat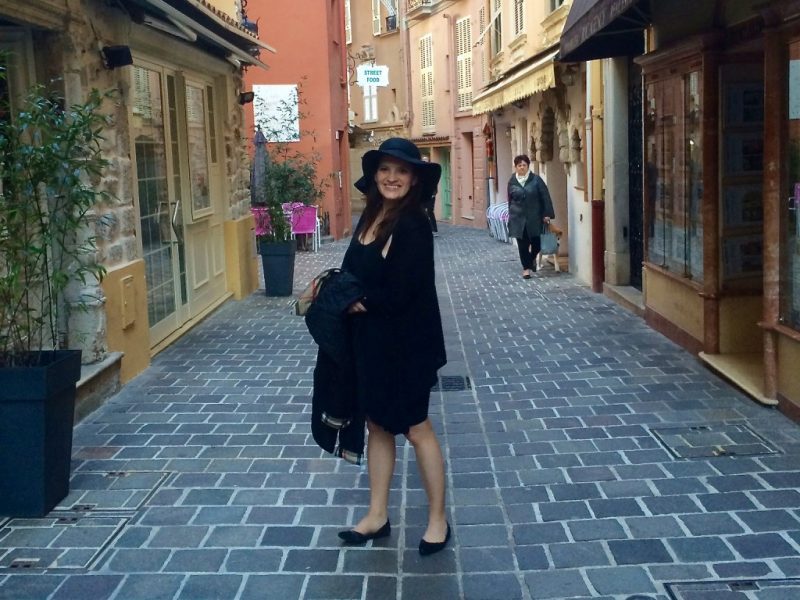 Hats are a great gift option because they are both stylish and functional. Whether your friend is heading for sunnier, warmer weather, or dark and cloudy weather, a hat is the perfect option. Opt for a traditional straw hat (with a bow for extra pizzaz) or simple, solid coloured felt hat to keep things simple. Either way, the hat is classic enough that it can travel from place to place, outfit to outfit, without getting neglected!
Blanket Scarf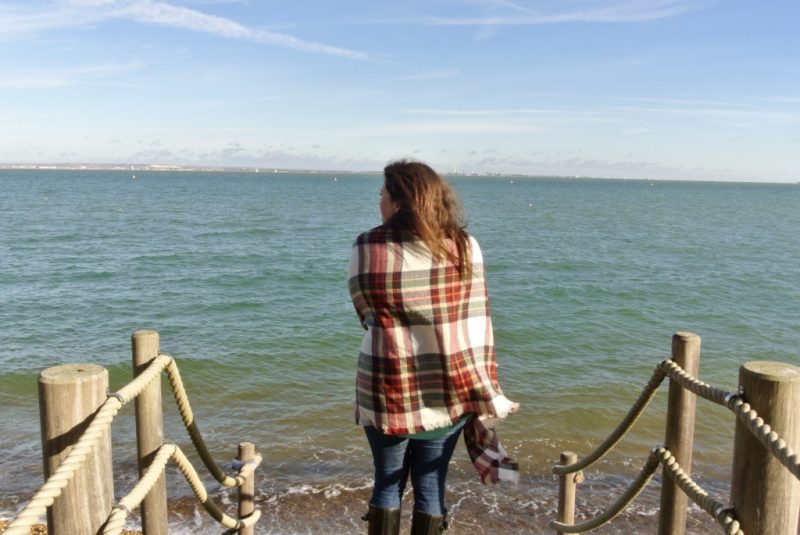 Blanket scarves are my absolute favourite travel accessory – they are great for warmth in the winter or on a summer night after the sun goes down. They're also perfect as a second blanket on the plane, when those plane blankets just don't do the trick. I almost always have one in my carry-on bag when I'm travelling, whether on a plane, train, or in the car. One scarf can go a long way when travelling, so it's perfect even for your minimalist friends who do not want to take a lot with them! I'm currently eyeing this pink one from Asos, but if you're looking to for a more luxury version, upgrade to cashmere for additional softness and chicness!
Wood Watch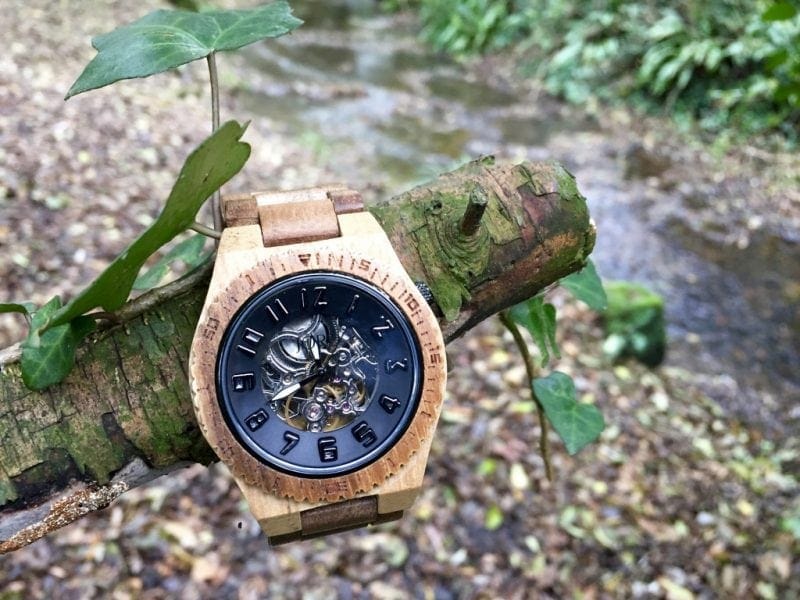 If you are looking to spend a bit more money on someone special in your life, JORD watches really capture the adventurous spirit of travelling. The designs are simple, but beautiful and timelessly chic. Whether your friend is a nature lover or not, the wood adds an extra touch that just screams "traveller". My husband has one and is absolutely loving it, and I've got my eye on a few of their designs as well!
Custom Built Toiletries Kit
For friends that are picky when it comes to beauty products, build them a custom toiletries kit. Find a clear bag that fits airline regulations, fill it with their favourite products, and leave a note or a trinket that will make them think of you while travelling. For products that are not available in a travel size, transfer them to an empty travel-sized bottle and print off a label. Then, you can gift the rest of the full-size bottle to them for refills!
Unique Travel Gifts
Obviously, travel accessories are the perfect gift for travellers! Instead of just getting your friend any ole travel accessory, though, go with something a bit more custom. Here are two ideas for totally customizable gifts:
Monogrammed Weekend Bag
Luggage is a necessity for travellers, so get your friend something that they'll love toting around. Weekend bags are perfect for individuals who frequently do shorter trips or who need an extra bag for longer trips. Add a bit of personality to the bag by including your friend's initials.
Plane Survival Kit
Like the custom toiletries kit, this is one that you can really tailor to your friend's personality. What do they almost always need with them on a plane – moisturiser, lip balm, a pen? Gather together the essentials and package them up in a plane-friendly bag. I like to go with things that people often forget (and then hate themselves for) – lip balm, a pen, headphones, and an actually comfy sleep mask.
Read More: How to Survive Long Haul Flights
Travel Tech & Accessory Gifts
If your friend is always on top of the latest technology, or simply loves taking photos or remaining connected while travelling, a tech gift might be just the thing for them. Here are three of my current favourites:
Battery Pack
This item is a necessity for pretty much every traveller, but definitely for every travel blogger. Battery packs allow you to keep going all day, snapping pictures, answering emails if necessary, and listening to music on long journeys. Find one that has multiple ports and a long battery life so it's extra useful for your travelling friend, as opposed to just another piece of technology with a dead battery that they are carrying around!
Portable Speakers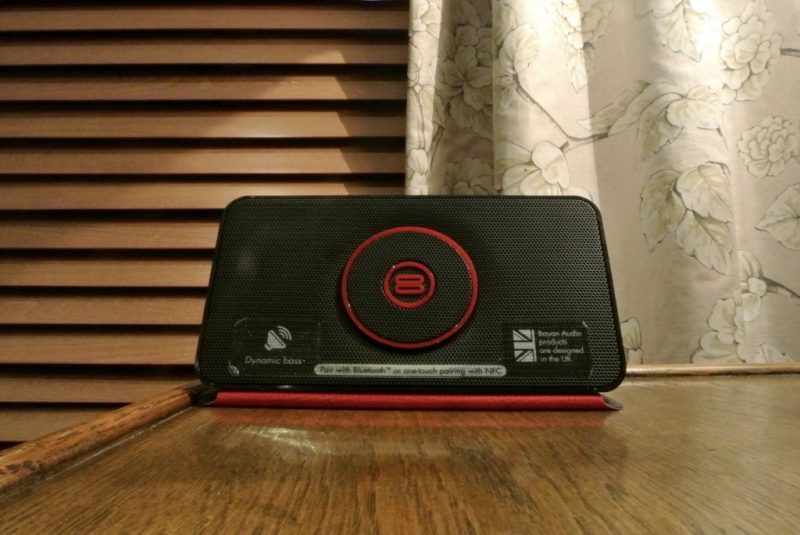 Sometimes you just need to have a dance party in your hotel room. Instead of spending hours trying to figure out the hotel sound system, or building some contraption to amplify the sound coming out of their phone, your friend could start travelling with portable speakers. Many companies are making speakers now that are bluetooth compatible and extremely lightweight, making them the perfect accessory to travel with. I'm currently obsessed with the SoundbookGO from Bayan Audio – they look like a little book, and when you open them up, the front flap serves as a stand. The sound quality is incredible, they're lightweight enough to just throw in a bag, and (bonus!) they're designed and engineered in the UK!
Polaroid Camera
For a quirkier gift, consider a Polaroid-style camera, like the Instax Mini 8, so your friend can print pictures on the go. Polaroid pictures are so much fun and they create a charming little keepsake. For your blogger friends, they can snap a photo with people they meet while travelling, write their blog details on it, and give it to them before parting ways – a cute memory AND a bit of advertising! If your friend religiously takes photos on their phone, you could instead get them a portable printer so they can just print off pictures directly from their phone – it serves the same purpose of a polaroid without requiring another photo-taking device!
Creative Gift Ideas
Custom Designed Apparel & Accessories
Are you shopping for the "punny" girl in your friend group? Look no further than Bow & Drape's design-your-own apparel and accessories. Whether your friend is a foodie, a Beyonce lover, or just always ordering an Uber, it's highly likely that someone has already designed the perfect item on the Bow & Drape website for you to order – there are some really unique gift ideas there. If not, you can create your own! I'm currently working on building the perfect "Wine & Wanderlust" sweatshirt – because what else do you need in life?
https://www.instagram.com/p/BNKtrd1DeDf/?taken-by=bowanddrape
So…which of these unique gift ideas are you ready to order for your friend(s) – or yourself? I personally love them all and my online shopping carts are quickly filling up. If you're looking for more information, I'll be featuring some of the products over on A Pair of Passports with in-depth reviews over the next couple of weeks!
Disclaimer: I received the following items listed above on a complimentary basis: Bayan Audio Speakers and JORD Wood Watch. However, my agreement with each company is completely independent from this gift guide and I have chosen to include them here on my own. As always, all opinions and words above are 100% my own.
Scroll down to leave a comment with your own unique gift ideas! We want to hear from you!
Pin this Post