Some posts on this site contain affiliate links. If you book or buy something through these links, I earn a small commission (at no extra cost to you). Take a look at my privacy policy for more information.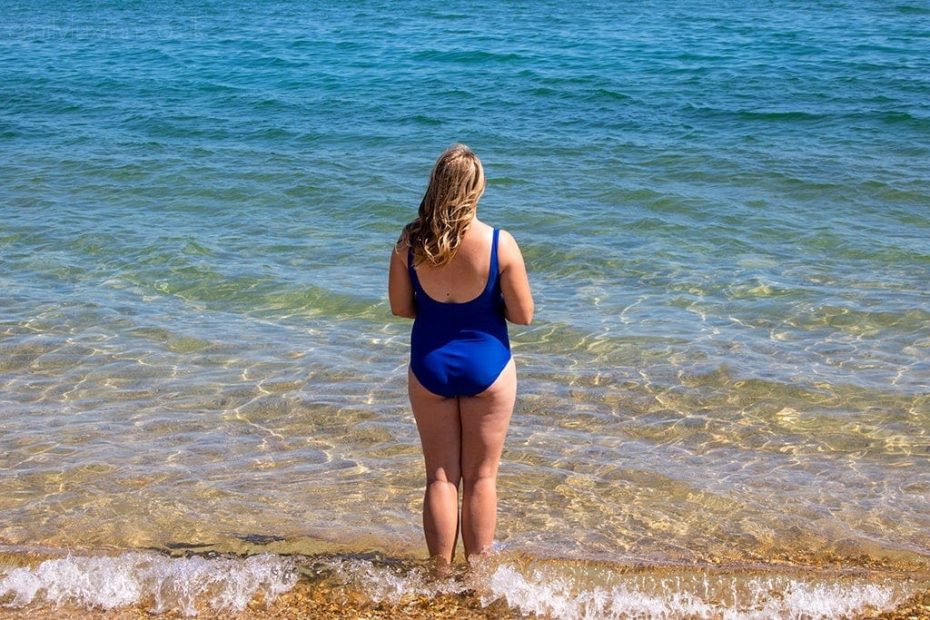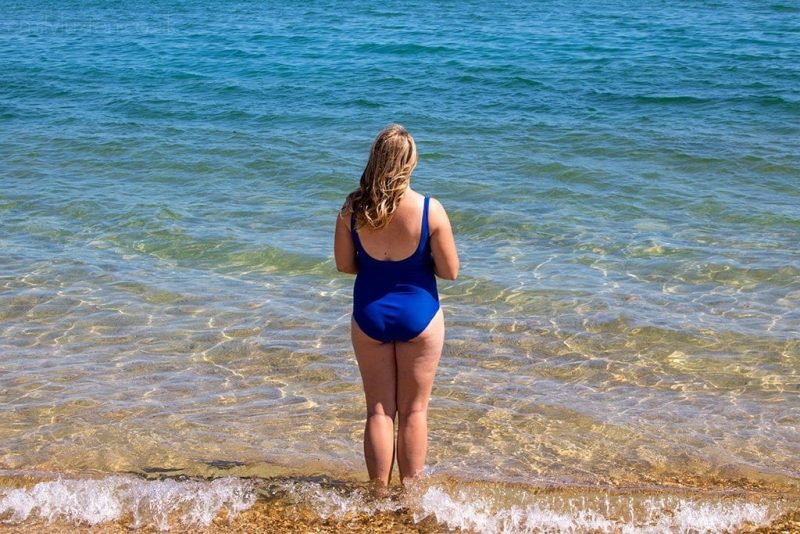 Are you like me – self-conscious of your body and less-than-keen about wearing a bikini at the beach? This summer I teamed up with Simply Beach on the hunt for the perfect flattering swimwear – and I have some fabulous recommendations coming up. They're a designer swim and beachwear company who have the most amazing collection of control swimsuits, cup-sized bikinis, and sexy accessories.
Sure, I could eat less cake until I have a flat tummy…. but until that happens, I'm making careful beachwear choices. Even if I was a few pounds lighter, I'd still prefer flattering one pieces and pretty coverups. It just gives me more confidence. So here are my favourite pieces from Simply Beach – just in time for the end of summer sale!
Ps – other than fixing the colours, these pictures are unedited. I've left my curves (and cellulite) alone to prove that a good swimsuit is all you need! Also, Simply Beach gifted me these products, but like always all my thoughts are for real.
Shape Flattering Swimsuit: Starboard Nemesis
Like a WHOLE lot of women, I'm really not a fan of my figure. Especially not at the moment. So I am truly in love with the shape of this crazy flattering swimsuit by Miradonna (£78 on Simply Beach, RRP £130).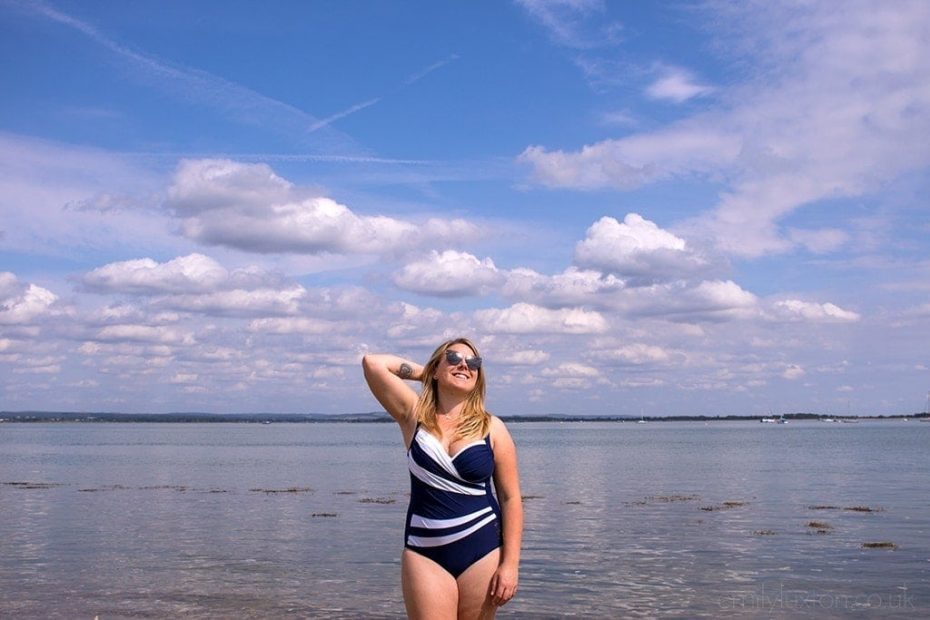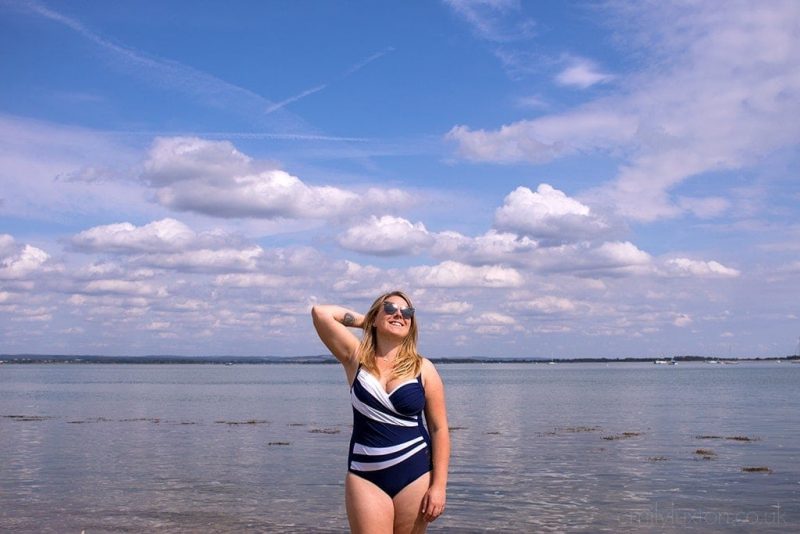 It has all-over sculpting to keep me in place, and discrete underwires in the bust section to keep me supported. Plus it has this diagonal stripe design to create the brilliant optical illusion that I go in at the waist. Haha, boys – tricked ya! OK so it's not a magic swimsuit, but it does flatter my existing curves and it's done wonders for my confidence (I mean, I felt brave enough to do a solo self timer photo shoot on the beach whilst wearing it!). Genuinely the most flattering one piece swimsuit I've ever come across.
Tummy Flattering Swimsuit: Control Suit
I'm a BIG fan of a tummy control swimsuit. I own several – but this gorgeous Costa Rica Control Suit by Pour Moi (RRP £39) is my new favourite. There's hidden control and support in the middle section to, well, control everything. AND the ruched fabric through the middle disguises my belly.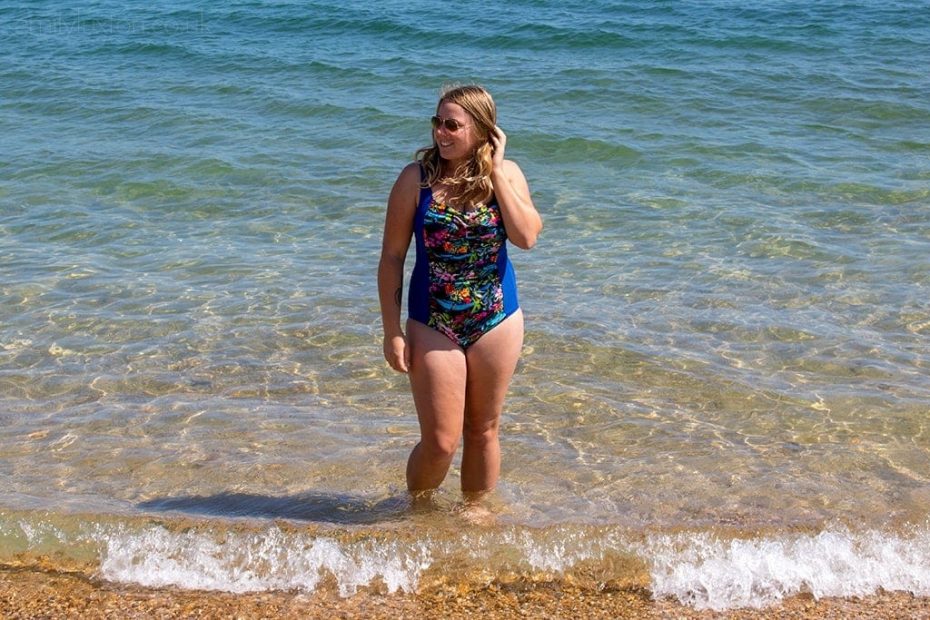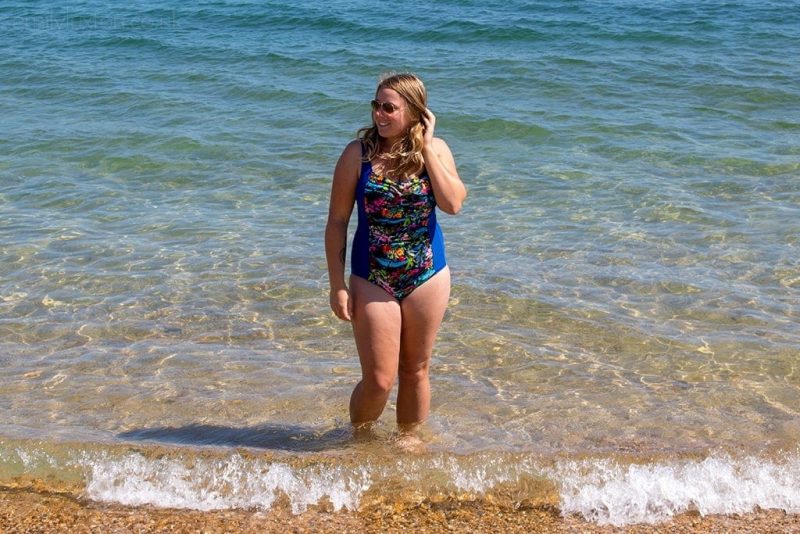 What I really love is the brightly coloured tropical print through the middle. Again, it's like an optical illusion because it dips inwards slightly – creating a more flattering shape. I'm never normally daring enough to wear bright colours at the beach but this is such a good shape I don't feel self-conscious!
Best Bikinis for Bigger Boobs: Balconette
When it comes to choosing the perfect bikini, it's all about the fit – especially if you have bigger boobs! Mine are a nightmare, but thankfully Simply Beach have a fabulous range of bikinis for all shapes and sizes. Go for full cup, underwired bikinis rather than string, and if you want a halterneck bikini then make sure it fits perfectly round the back.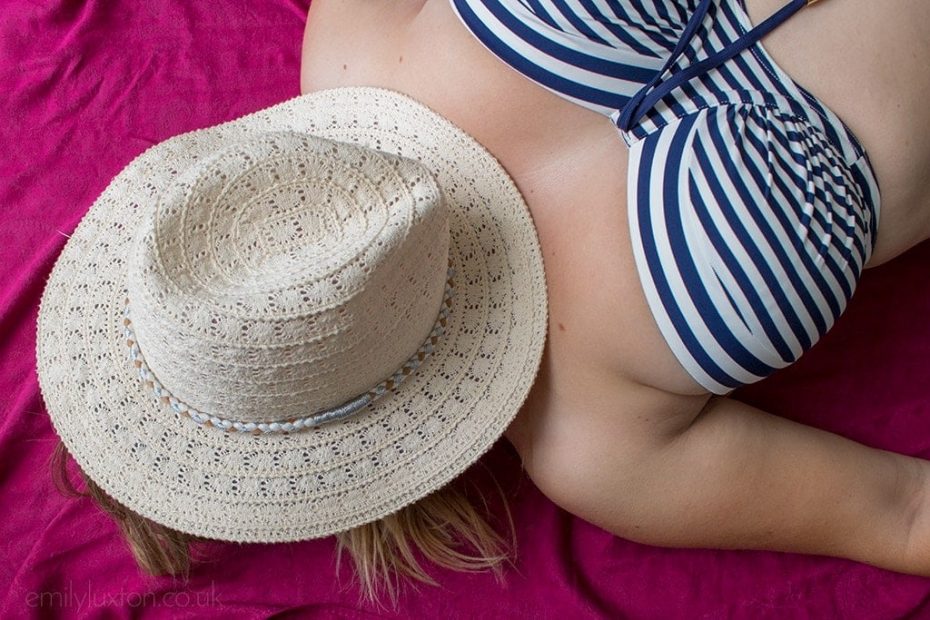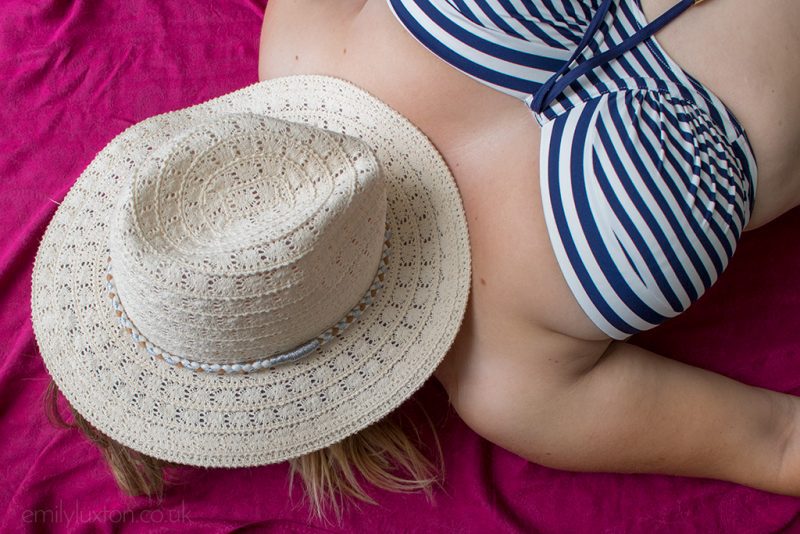 I'm loving this Beach Life Moulded Balconette Bikini by Lepel (RRP £32). Lepel are all about bust-flattering bikinis and a balconette is always a good choice for support and comfort. Plus you can't go wrong with nautical stripes!
When in Doubt: Accessorise!
Even when I've got a gorgeous, flattering swimsuit on, I don't like wandering around in it! When you're not swimming or sunbathing, whack on a coverup or kaftan. I'm in love with the blue detailing on this gorgeous Mediterra Kaftan by Miraclesuit (£51 from SimplyBeach, RRP £85).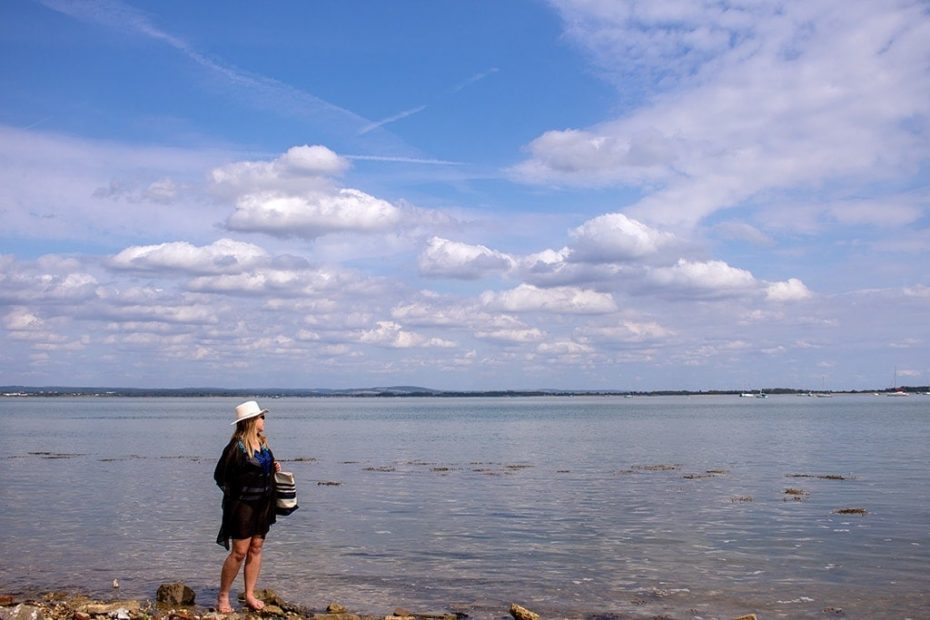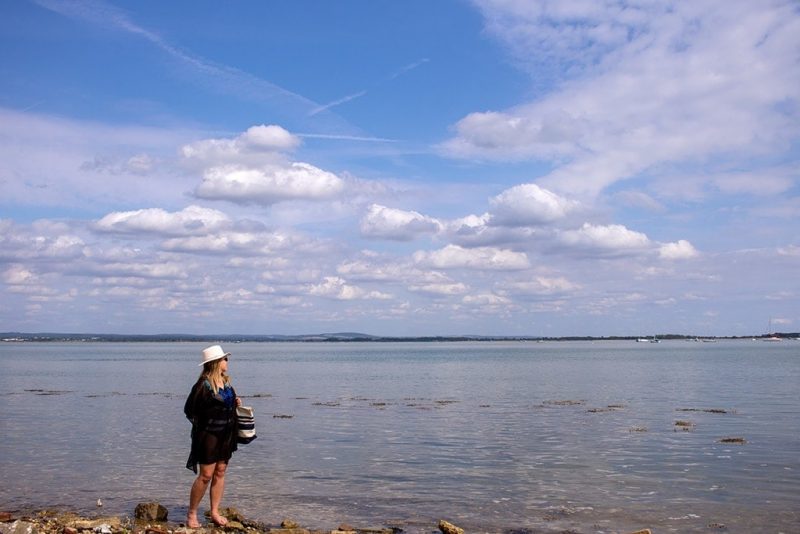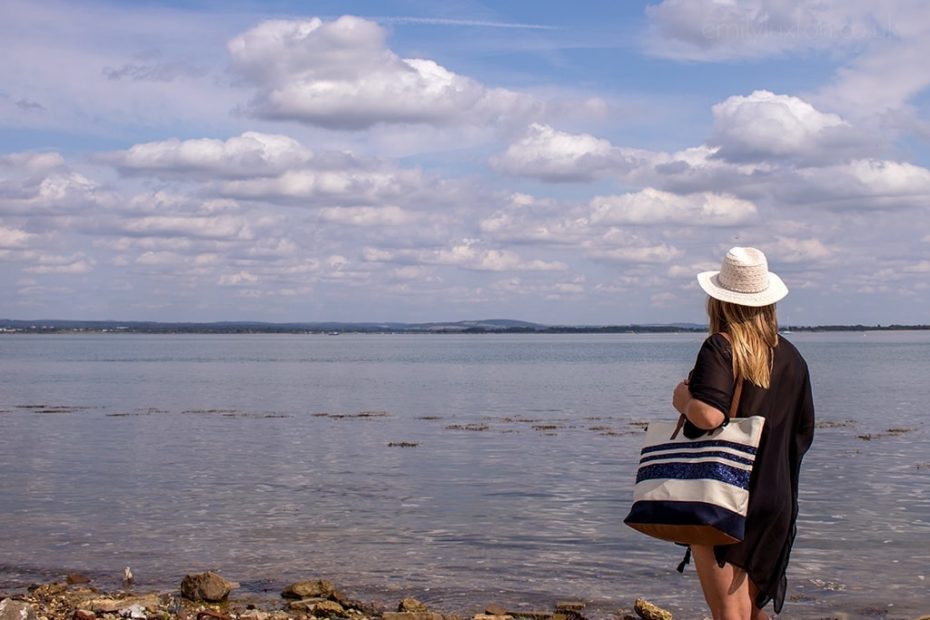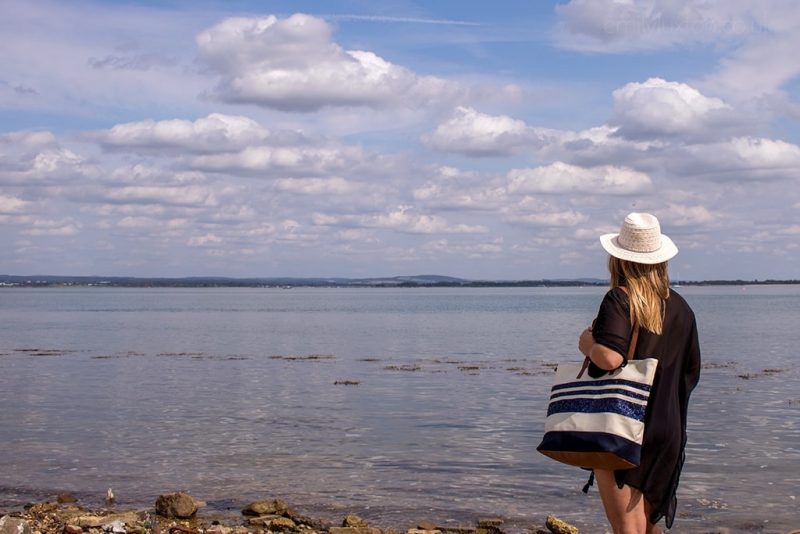 Miraclesuit create control swimwear aimed at curvy gals with bigger boobs – WELL worth a look if you're body-conscious! And this sexy kaftan is perrrrfect. You can still show off your curves through the sheer fabric, and the embroidery detailing is really pretty. Throw on a hat – like this one by Banana Moon – and some sunnies, and you have the perfect poolside outfit. Check out my flip flop recommendations to complete the look!
Got any last-minute end of summer breaks coming up? Head to Simply Beach to grab a bargain in their sale – they have some amazing prices right now!