Some posts on this site contain affiliate links. If you book or buy something through these links, I earn a small commission (at no extra cost to you). Take a look at my privacy policy for more information.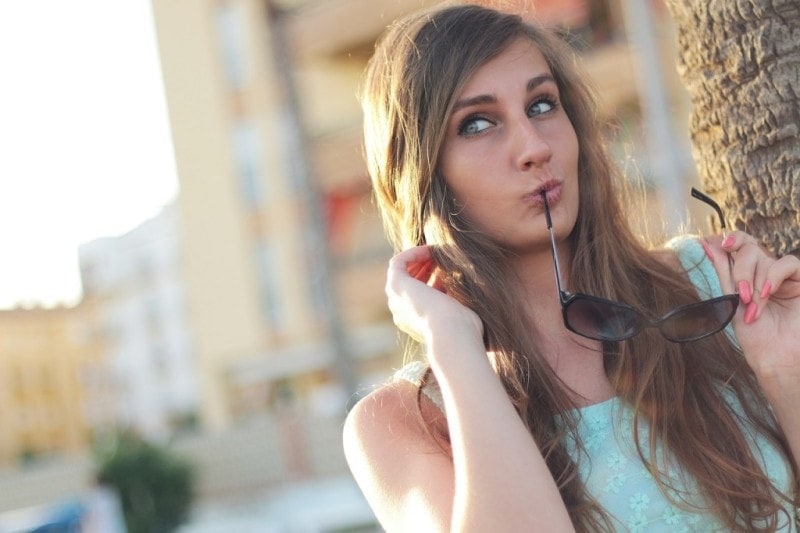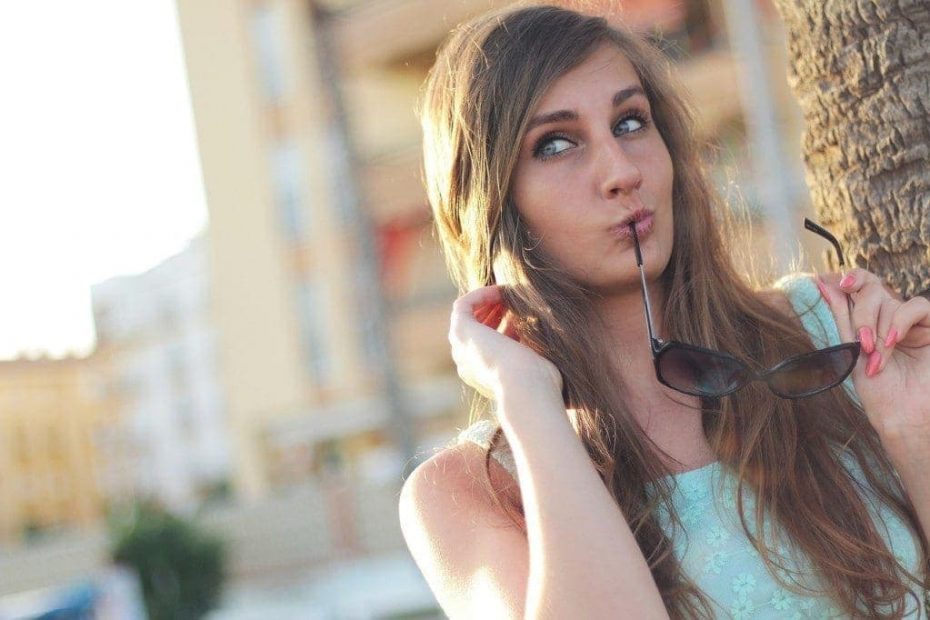 Staying fresh and pretty while travelling, especially in hot countries, can be really tough. No matter what kind of skin you have, a change of climate can take it's toll – not to mention the fact that you'll probably have a pared-down makeup bag. It can be tricky to know what products to pack, so I asked six awesome bloggers what travel beauty essentials they never leave home without. Keep reading for some great beauty tips and travel makeup recommendations for the following skin and trip styles:
FYI – this post contains some affiliate links, which help support the running of this site, without affecting the price you pay at all!
Hand Luggage Only Travel Beauty
Georgia Hughes – Glamorous Globetrotting @globetrottergee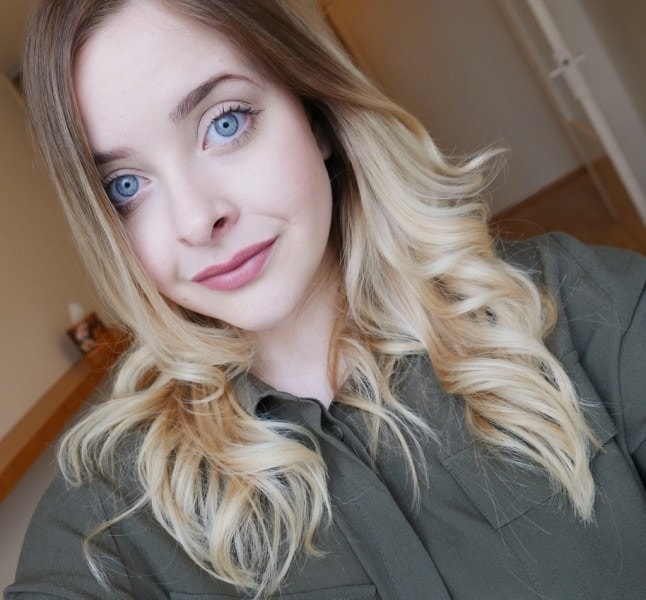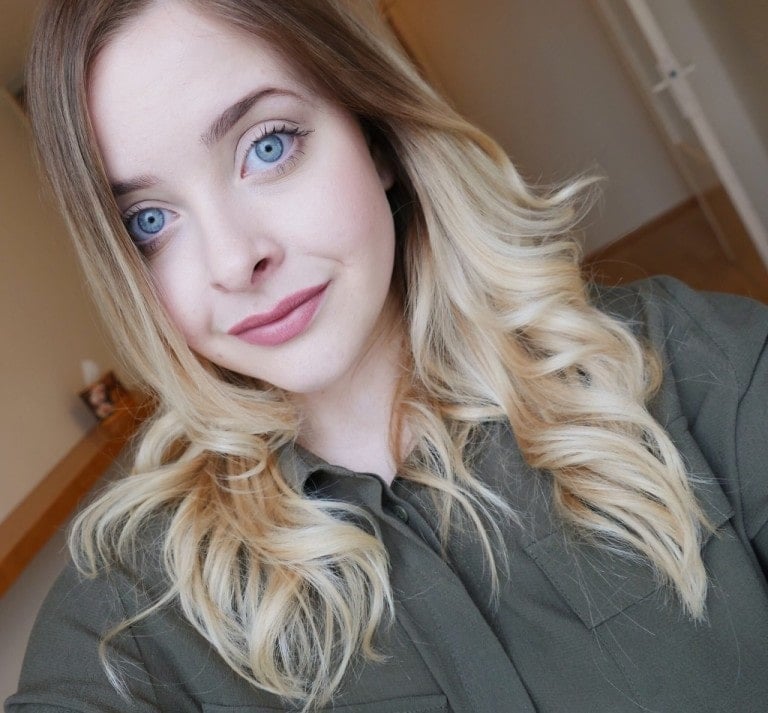 Over the last year, I have travelled to a few places across Europe. As you may know, cheap flights come with a small cost – no baggage allowance besides your carry-on bag, so I have had to accustom myself to 100ml bottles.
Carry-on Travel Beauty Essentials
Daily Energizer Cream Gel by Clarins
Creme de Chanel
Cream Blush
in Affinite
Benefit They're real! mascara
Bobbi Brown Long Wear Foundation
in Porcelain
Kerastase Soleil Hair Oil
Travelling Europe does not quite give you the same bronzed glow that travelling elsewhere may, so I have included a blusher and a lipgloss as they give my face some life. I carry these particular essentials because I suffer from both dull and dry skin, and an oily T-zone. Whilst my moisturiser brightens, my foundation ensures that my face stays more matte for longer. My one golden rule would be to never skip on moisturiser, wherever in the world you are; it provides a basis for all activities and is especially useful if it has SPF in it. If I were to include my top makeup bag essentials for warmer weather, I would most certainly include the Kerastase Soleil Hair Oil – it prevents hair from being ruined in the sun or sea.
Dealing With Oily Skin in Heat and Humidity
Samantha – There She Goes Again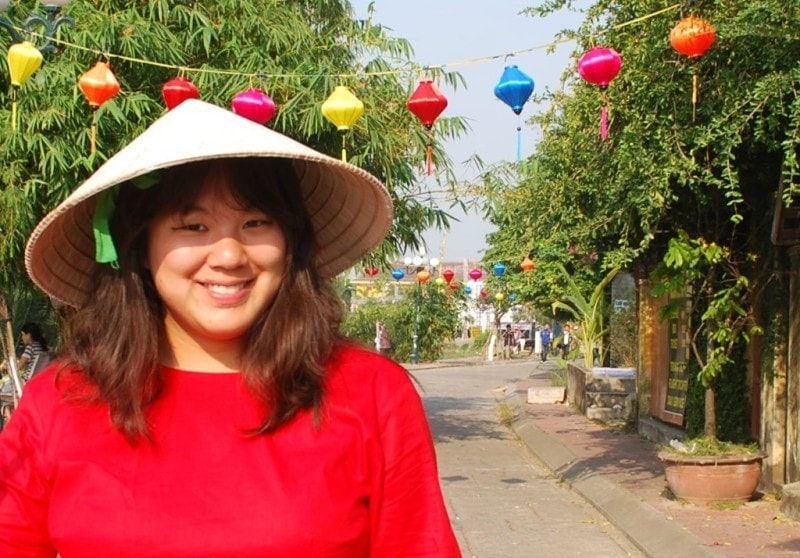 Oily Skin Travel Beauty Essentials
Skinfood Aloe Vera Foam Cleanser
Innisfree
Kale Toner
Innisfree Green Tea Serum
Any Sunscreen meant for the face
My face is definitely on the oily side, and heat and humidity like to test that. My skincare routine becomes incredibly light–no heavy creams or oil based cleansers. A foam cleanser twice a day to keep build up at bay, a toner to balance the skin, and a serum versus a lotion or cream to finish it all off. If you put your toner in a small spray bottle, you can also use it for a quick spritz in the heat.
I've also found face-specific sunscreen does go a long way in preventing breakouts than if I get cheap or lazy and just get all over sun screen. The Neutrogena Ultra Sheer Stick
is the best if you can get your hands on it. Also, if you find yourself with a toilet seat cover, it makes a great blotter!
Dealing with Dry Skin in Hot Sun
Monika – Bewildered in Morocco – @monikamizinska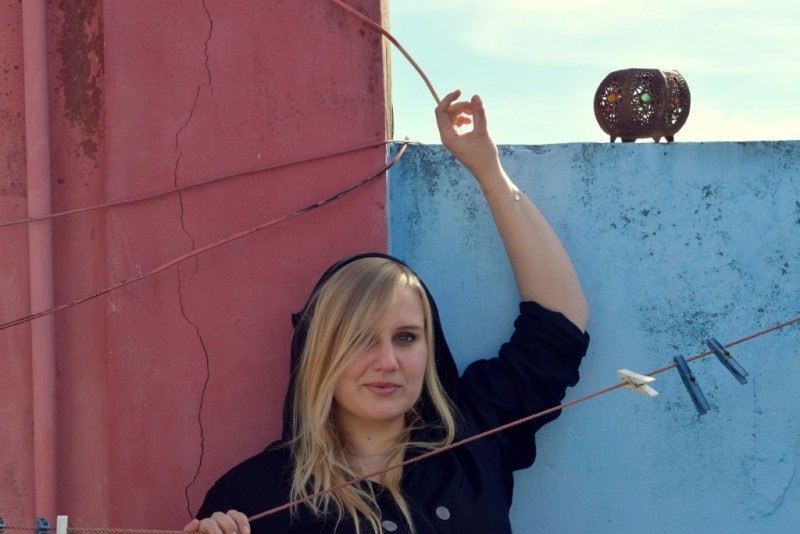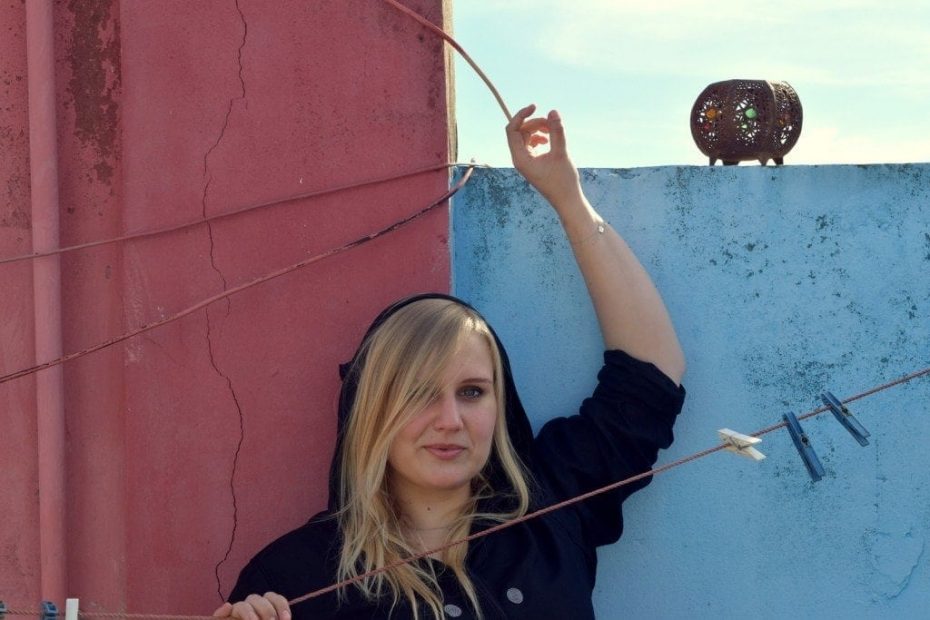 I am a Pole spending most of the year in Morocco, so I am taking an advantage of the Moroccan beauty goodies. I am a light-skinned blonde so sometimes the sun treats my dry skin in a very bad way! To prevent redness and irritation I use some gentle multi-task cosmetics when I am on the road and have limited space in my bag:
Pure Argan Oil
– It's a miracle-working mixture! As my skin is dry, it is a perfect moisturizer (I don't recommend it to people with oily skin though!). As my eyes are sensitive and I am allergic to most of make-up removers available on the market, I also use it to remove my eye make-up. You don't have to rub your skin and it removed mascara fast! I got used to its texture and I am loving it, it absorbs quickly. You can use it as a body lotion too!
Orange Blossom Water – Another Moroccan treasure. It's a very handy thing, you can use it too freshen your skin in the morning, clean after the whole day or just get moisture during the way. It also soothes irritated skin and is chemical-free!
Keeping Skin Healthy Whilst Travelling
Loren Ferguson – Think Elysian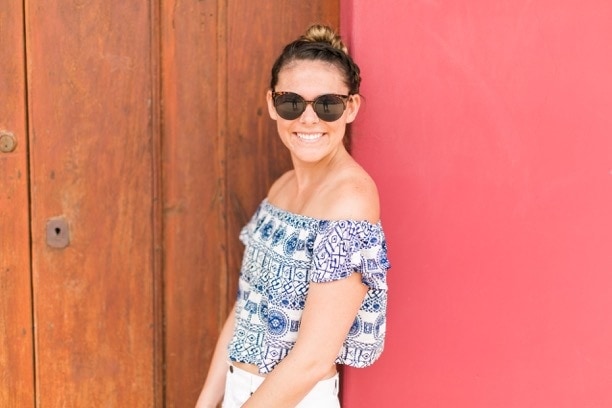 Travel Beauty Essentials:
St. Tropez's In Shower Gradual Tan
Clinique's Moisturizing Gel
Urban Decay's All Nighter Make-up setting spray.
I always try to have a nice tan when I travel because that means less make-up for me. My skin looks more even and healthy when I have a summer glow. My favourite new product is St. Tropez's In Shower Gradual Tan
. It only takes 3 minutes and you rinse it off. You get a great tan without a stinky and slimy residue on your skin while you are traveling.
When I am travelling moisturiser is a MUST. You never know how your skin will react to a different climate and environment. Be sure to have a moisturiser on hand to calm your skin and protect it! My favourite is Clinique's
Moisturizing Gel
– it is lightweight and keeps my skin looking fresh.
If you are wearing makeup during your travels be sure to grab Urban Decay's travel size All nighter make-up setting spray
to get the most out of your makeup. While travelling you don't want to be constantly fixing runny makeup or complexion problems. Make it all stay put the first time with this awesome spray!
Scuba Diving Beauty Essentials
Annika – Midnight Blue Elephant – @nightelephant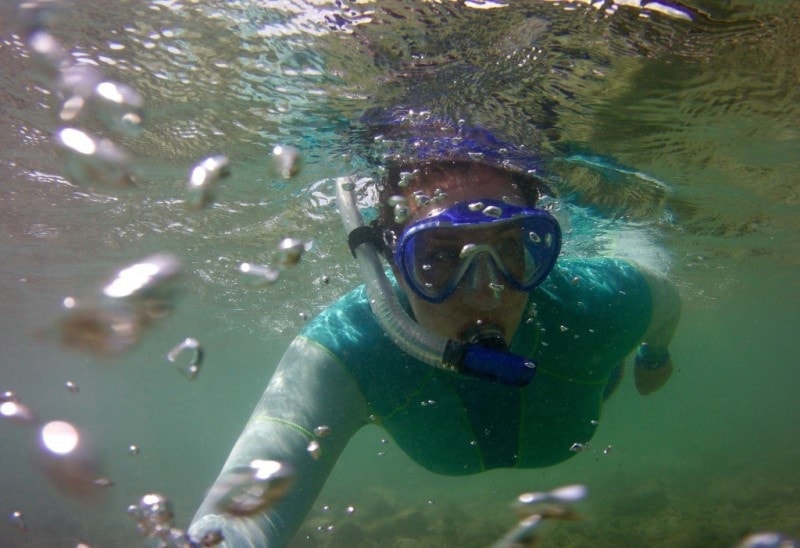 I plan my trips around the best scuba diving destinations these days. Therefore, I always think about being in the water for a long time when I pack my beauty products.
Scuba Diving Beauty Essentials:
Benebalm Lip Balm
from Benefit
Argan oil
Reef-Friendly Sunscreen like
Mexitan Tropical Sands
Waterproof Mascara
The biggest change in my daily well-being came along when I switched from hard contact lenses (I am almost blind without) to soft dailies. Whether I am diving or hiking, they are just so much more comfortable and I am not scared of losing them anymore. And, of course, I still want to blink my eyes at little Nemo and for that, I recommend the toughest waterproof mascara you can find – like DiorShow Iconic Extreme Waterproof Mascara.
You would assume it is hard to get sunburned when you are underwater, but I have managed on plenty diving trips. Reef friendly sunscreen is a must for anyone in the water to protect your skin and the corals!
After a day in the salty sea, my hair is usually a mess and my skin screams for nutrition as well – for both I love 100% Moroccan Argan oil, which I lather on thick. A bit of Benebalm on lips and cheeks, another coat of that mascara and I am good to go.
Simple Travel Beauty Essentials
Francesca Collins – Two Backpacks One Adventure – @fcollinss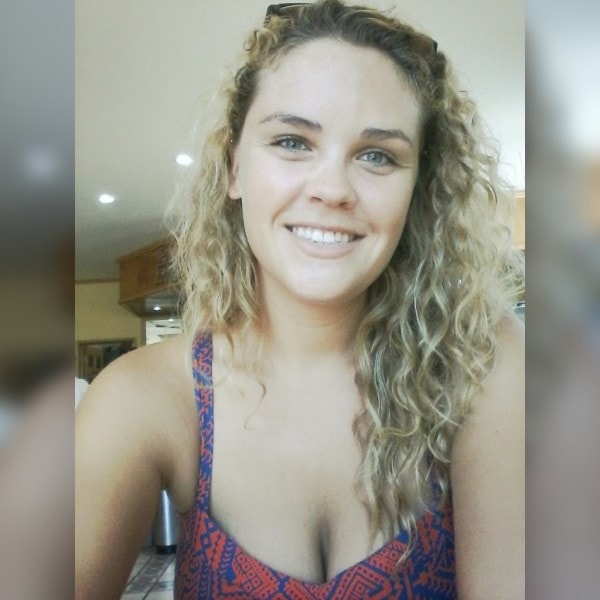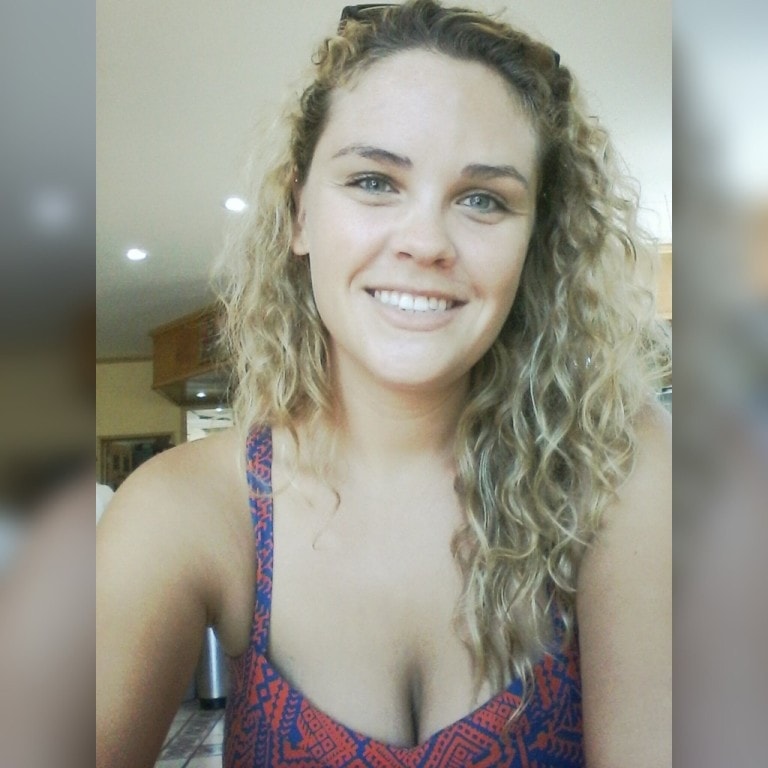 I always like to keep my beauty routine simple, especially when I'm travelling:
Mary Kay Facial Cleansing Cloths
Macadamia Nut Oil
The Super Sizer Mascara
Chapstick / lip balm
My Mary Kay Facial Cleansing Cloths
are a must and they come in a travel pack that's always ready to go whenever I need to hit the road.
My miracle moisturizer is
Macadamia Nut Oil
. I discovered this gem on a little farm just outside of Antigua, Guatemala & I swear, I will never use anything else for this basic beauty & health need.
Everyone has a favorite mascara, but I love Super Sizer
from Covergirl in black/brown. It's great for giving you that effortless "oomph" you need to start a day of travel or sightseeing adventures!
Also, I am totally addicted to both Burt's Bees Vanilla Bean
and EOS Sweet Mint
chap sticks. Soft, hydrated lips are just heavenly!
Simple. Clean. Beautiful. That's what's you'll find in my make-up bag!
In Flight Hydrating Skincare Routine
Sher – Sher She Goes – @shershegoes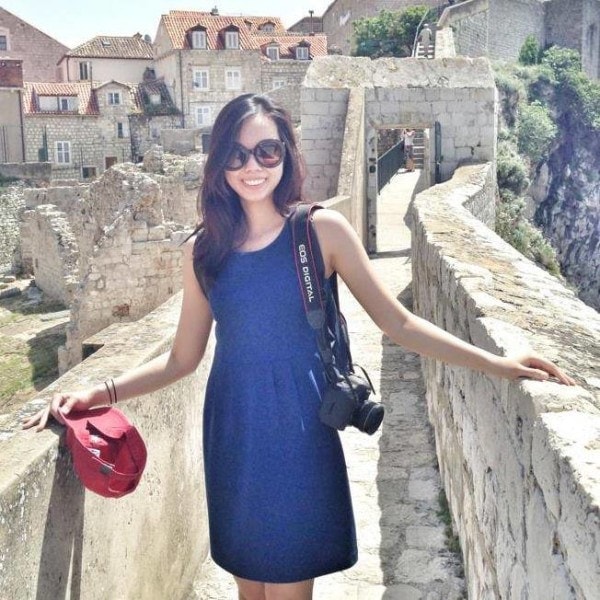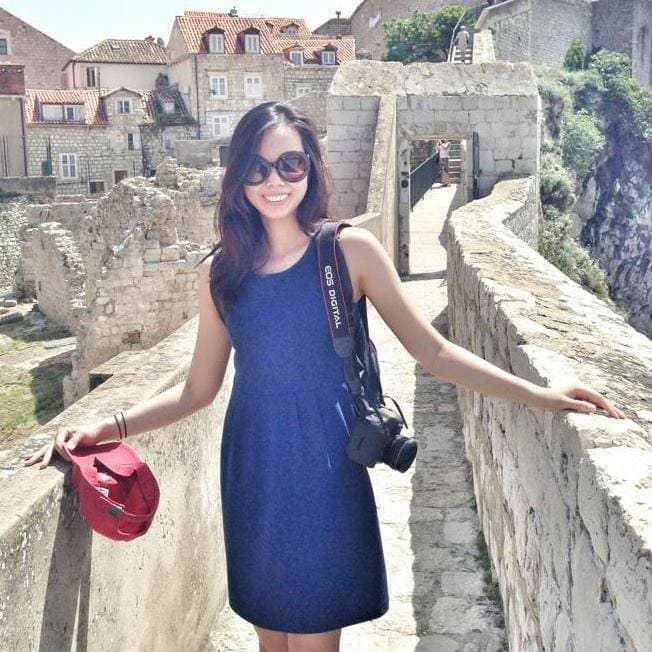 Travelling always dries out my skin – especially on flights! I like to pack a "hydration" carry on kit of my most moisturising skincare products to ensure that my skin doesn't dry out on long distance flights.
First, I'll use a gentle, cream cleanser to remove any makeup or dirt. Then I like to use a sheet mask to pop back in all the moisture into my dehydrated airplane skin. I'll leave it on for 30 minutes or take a nap with it on. I usually also take a window seat to avoid the awkward stares while I have the sheet mask on!
Once I'm awake and the mask is dried out, I'll use a moisturising serum + lotion combination on clean, bare skin. First, I add a watery serum like the Dr. Jart+ ceramidin liquid and then top on a hydrating gel based lotion – the Clinique version is great. Finally, I'll add a thin layer moisture mask and seal it all in with a facial oil! By the time I'm off the plane, my skin is plump, moisturised and dewy!
Versatile Travel Beauty Essentials
Julia Anduiza – Kalemoss – @julianduiza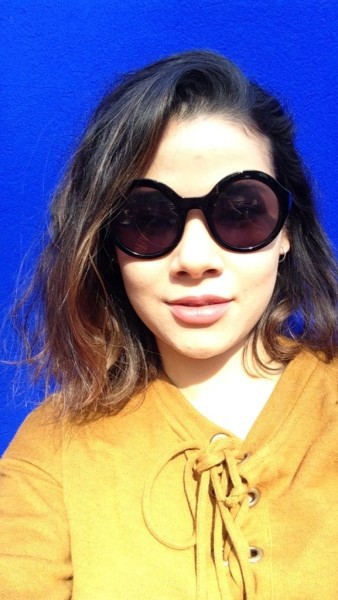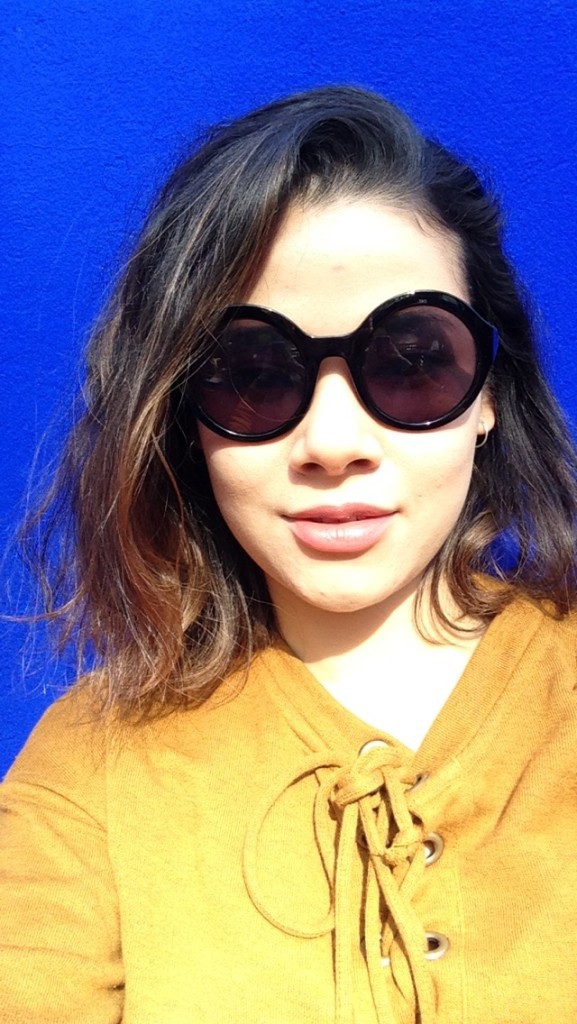 Body Shop All-In-One BB Cream: a moisturising formula which adapts to your own skin colour, Body Shop's BB cream is a firm favourite of mine. Most days, I will tend to wear mascara only – so I am not fussed about the lack of SPF here – but the light BB cream formula makes it a perfect nighttime base.
Body Shop Big & Curvy Waterproof Mascara: perfect for sweaty days, the waterproof formula means it will stay put, even under the tropical sunshine.
Organic coconut Oil: this is a wonder product. It has a range of beauty uses from a moisturiser, to eye make-up remover, to a hair mask, this is a must-have for any beauty-loving travellers.
Batiste dry shampoo: this dry shampoo has been a saviour on days when my hair is greasier than I'd like, or when shower facilities are poor. It also adds instant volume to limp hair.
Boots Botanics All Bright 3-in-1 Micellar Water: my favourite micellar water by far! The effects of the natural ingredients used is apparent here – my skin looks clearer and feels so cared-for. A great skin hydrator after a day out in the sun.

Top tip on the road:
Use products which promote the use of natural ingredients, and items which are multi-purpose. Apart from the benefits of natural products to your skin and well-being, popular items such as coconut oil are prevalent in a lot of places these days proving it very easy to find. These are available in bulk too (as little goes a long way), making it very traveller-friendly!
Multi-purpose products such as castille soap and tea tree oil are also lifesavers, in all senses of term. From cleaning to beauty to medical aids, multi-use items will save you money, decrease your travel inventory and lessen your luggage weight. Much like your dad's best Swiss army knife, these are powerful tools to own, which will undoubtedly make you feel like a travelling Superwoman!
Travel Beauty Tips for Over Forties
Michelle Tupy – And Off We Went – @MKileyTupy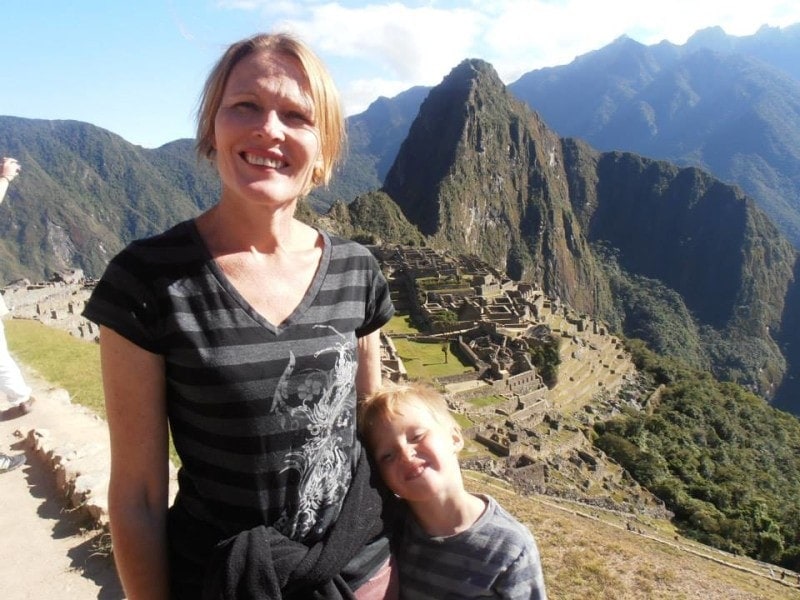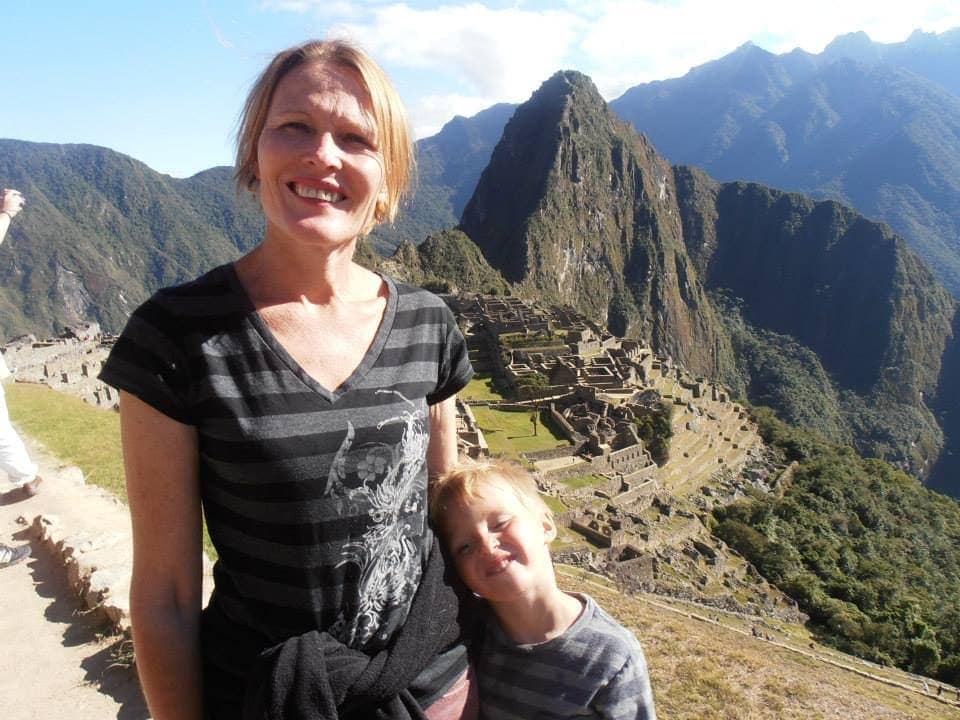 As I age my beauty routine adapts to my needs. Currently in my early 40s, I have changed the focus from cosmetic appearance to the health of my skin, especially on long term travel trips with two kids in tow. Some days I don't wear makeup, relying on hydrating sprays and moisturiser, other days I put on some mascara and/or lipstick (which also doubles as blush). It really depends on where we are travelling to. Currently in Panama, I have taken to only wearing the very basics as the hot weather makes it impossible to wear heavy makeup without it sliding down your face. Wherever I go, these products are never too far behind.
In Flight Beauty Essentials
Vivian – Miss Happy Feet – @Vivianleewx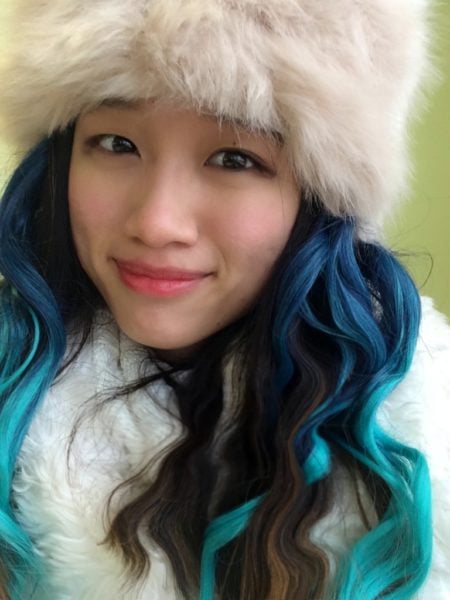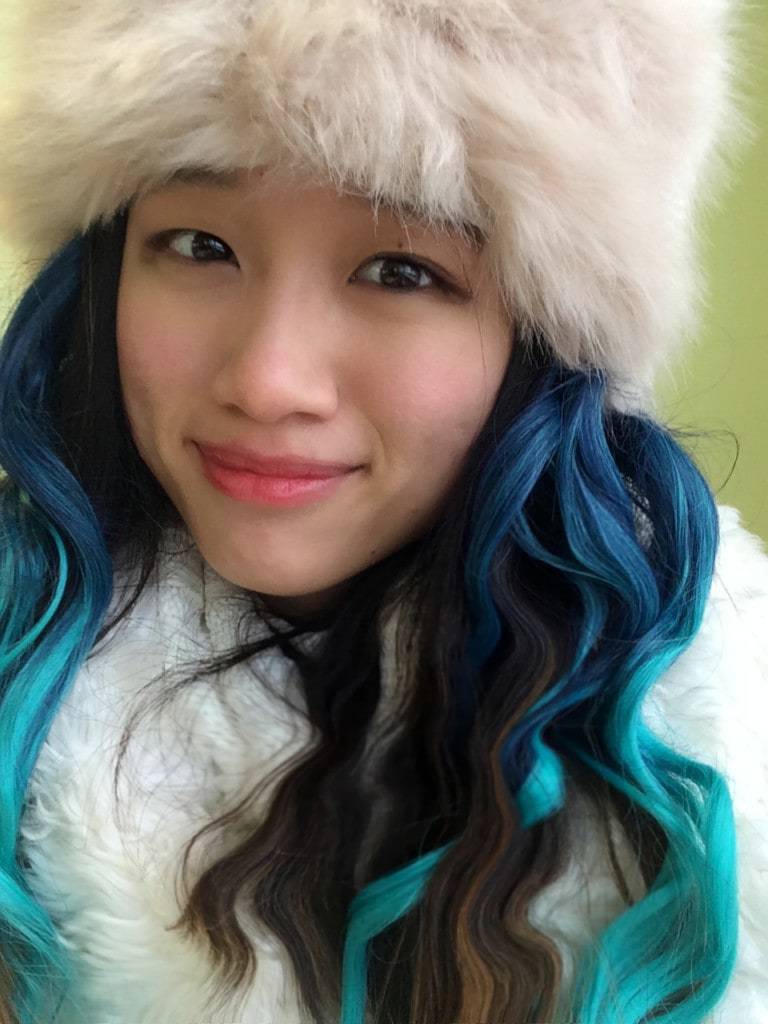 Any body lotion (as long as it is unscented)
It is a known fact that flights, especially long haul flights can be very dehydrating. It does no good to our skin! So, I always make sure that I bring a pack of sheet mask with me. I've been fighting bad skin for years and long exposure to sunlight and dry air during my travels only make it worst. Sheet masks are such a time-efficient (and easy to use) solution to my skin problem on the road. The Donkey Milk Aqua mask is my favourite, only 20 minutes and I can see the instant boost of radiance with an intensive hydrating effect.
Lip balm is another inflight beauty essential and I recommend those cute butter stored in tiny fruit containers from Tony Moly. Simply apply a thin layer of lip balm on your lips before boarding the flight and top it up from time to time, that is the only thing it takes to prevent dry and chapped lips. Simple! Also, 30 minutes before touch down, I would spend 10 minutes reapplying my make up (if someone is waiting for me at the arrival hall). The small Lancome travel set comes in handy with everything I need stored in a convenient trendy clutch: eye shadow, blusher, mascara and classy lip colour.

What are your travel beauty essentials for makeup and skin care? Share your top travel beauty tips in the comments – and perhaps you'll help a fellow traveller out!
Love this post? Please pin it: