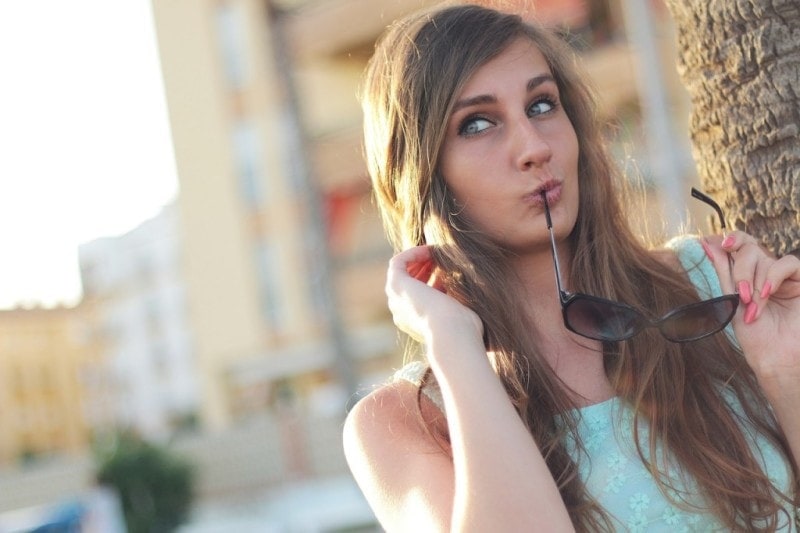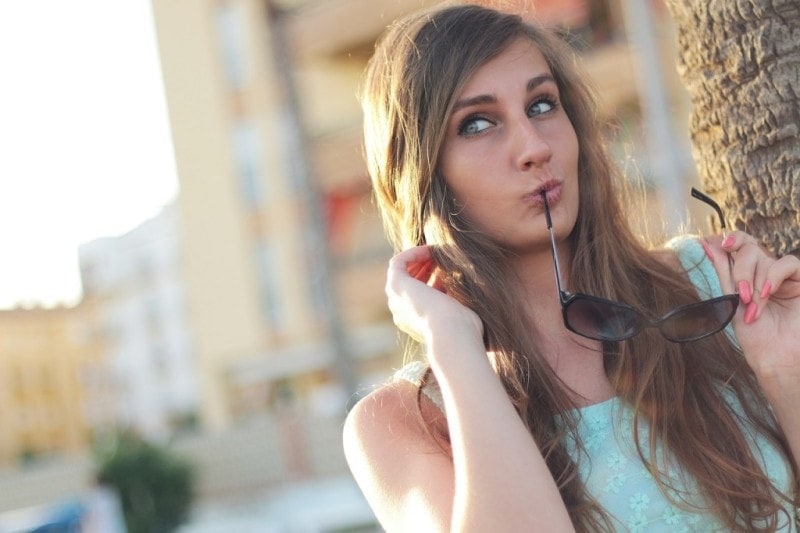 Staying fresh and pretty while travelling, especially in hot countries, can be really tough. No matter what kind of skin you have, a change of climate can take it's toll – not to mention the fact that you'll probably have a pared-down makeup bag. It can be tricky to know what products to pack, so I asked six awesome bloggers what travel beauty essentials they never leave home without. Keep reading for some great travel beauty tips and product recommendations for the following skin and trip styles:
Hand Luggage Only Travel Beauty
Georgia Hughes – Glamorous Globetrotting @globetrottergee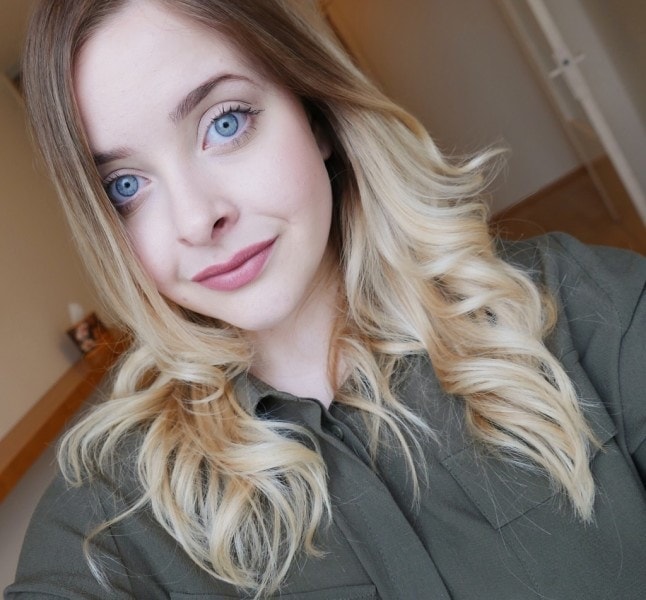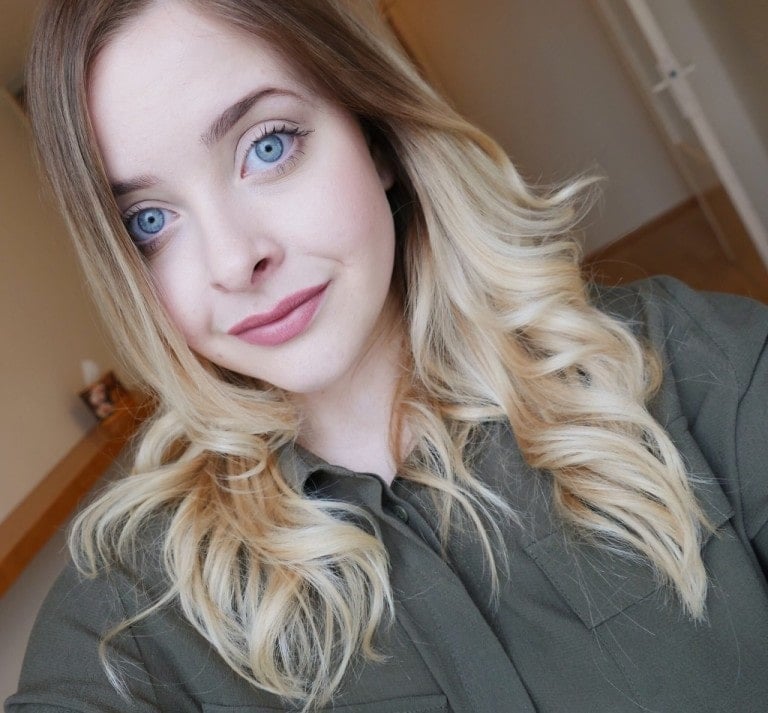 Over the last year, I have travelled to a few places across Europe. As you may know, cheap flights come with a small cost – no baggage allowance besides your carry-on bag, so I have had to accustom myself to 100ml bottles.
Carry-on Travel Beauty Essentials 
Travelling Europe does not quite give you the same bronzed glow that travelling elsewhere may, so I have included a blusher and a lipgloss as they give my face some life. I carry these particular essentials because I suffer from both dull and dry skin, and an oily T-zone. Whilst my moisturiser brightens, my foundation ensures that my face stays more matte for longer. My one golden rule would be to never skip on moisturiser, wherever in the world you are; it provides a basis for all activities and is especially useful if it has SPF in it. If I were to include my top makeup bag essentials for warmer weather, I would most certainly include the Kerastase Soleil Hair Oil – it prevents hair from being ruined in the sun or sea.
Dealing With Oily Skin in Heat and Humidity
Samantha – There She Goes Again
Oily Skin Travel Beauty Essentials 
Skinfood Aloe Vera Foam Cleanser
Innisfree Kale Toner
Innisfree Green Tea Serum
Any Sunscreen meant for the face
My face is definitely on the oily side, and heat and humidity like to test that. My skincare routine becomes incredibly light–no heavy creams or oil based cleansers. A foam cleanser twice a day to keep build up at bay, a toner to balance the skin, and a serum versus a lotion or cream to finish it all off. If you put your toner in a small spray bottle, you can also use it for a quick spritz in the heat.
I've also found face-specific sunscreen does go a long way in preventing breakouts than if I get cheap or lazy and just get all over sun screen. The Neutrogena Ultra Sheer Stick
is the best if you can get your hands on it. Also, if you find yourself with a toilet seat cover, it makes a great blotter!
Dealing with Dry Skin in Hot Sun
Monika – Bewildered in Morocco – @monikamizinska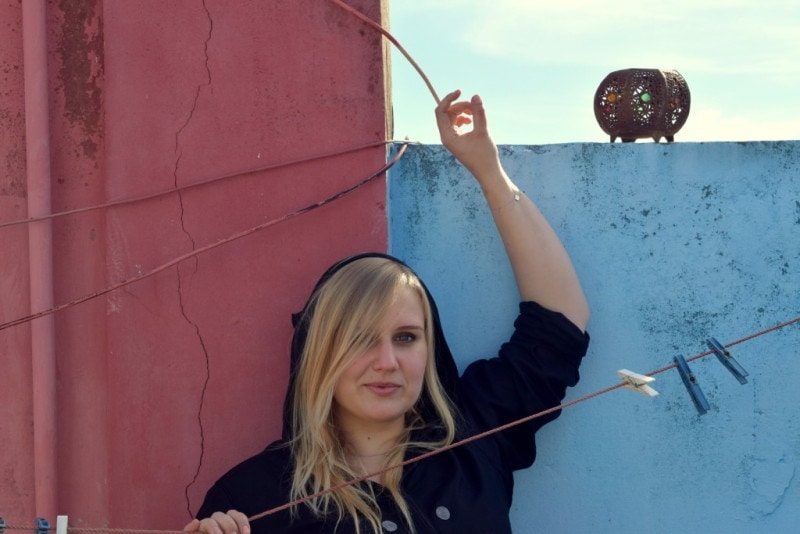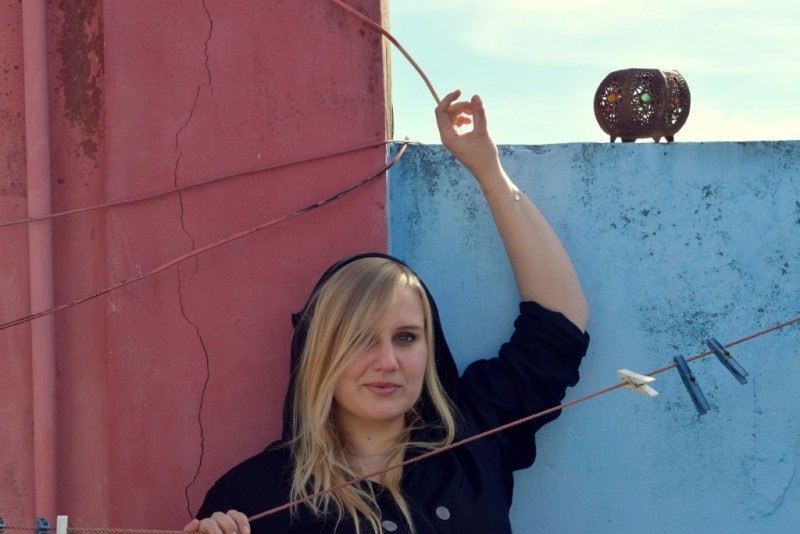 I am a Pole spending most of the year in Morocco, so I am taking an advantage of the Moroccan beauty goodies. I am a light-skinned blonde so sometimes the sun treats my dry skin in a very bad way! To prevent redness and irritation I use some gentle multi-task cosmetics when I am on the road and have limited space in my bag:
Pure Argan Oil – It's a miracle-working mixture! As my skin is dry, it is a perfect moisturizer (I don't recommend it to people with oily skin though!). As my eyes are sensitive and I am allergic to most of make-up removers available on the market, I also use it to remove my eye make-up. You don't have to rub your skin and it removed mascara fast! I got used to its texture and I am loving it, it absorbs quickly. You can use it as a body lotion too!
Orange Blossom Water – Another Moroccan treasure. It's a very handy thing, you can use it too freshen your skin in the morning, clean after the whole day or just get moisture during the way. It also soothes irritated skin and is chemical-free!
Keeping Skin Healthy Whilst Travelling
Loren Ferguson – Think Elysian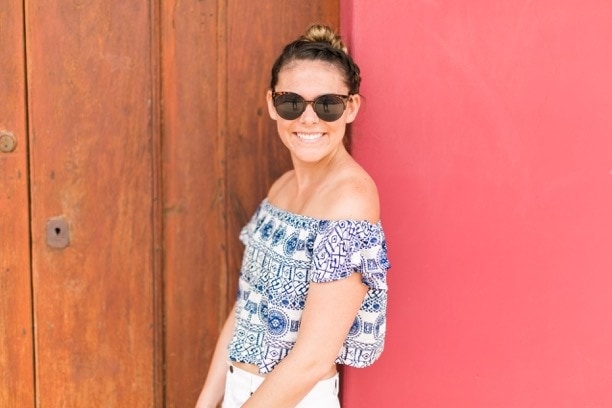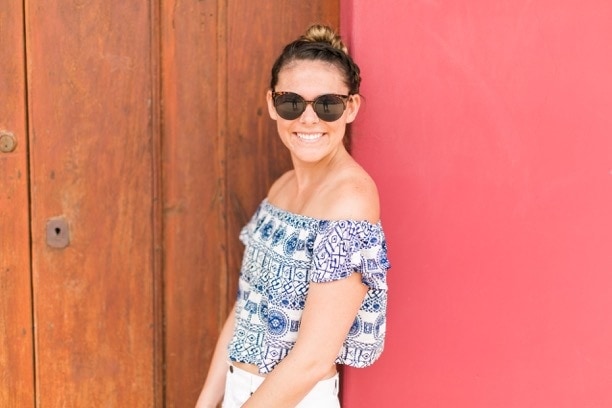 Travel Beauty Essentials:
St. Tropez's In Shower Gradual Tan
Clinique's Moisturizing Gel
Urban Decay's All Nighter Make-up setting spray.
I always try to have a nice tan when I travel because that means less make-up for me. My skin looks more even and healthy when I have a summer glow. My favourite new product is St. Tropez's In Shower Gradual Tan
. It only takes 3 minutes and you rinse it off. You get a great tan without a stinky and slimy residue on your skin while you are traveling.
When I am travelling moisturiser is a MUST. You never know how your skin will react to a different climate and environment. Be sure to have a moisturiser on hand to calm your skin and protect it! My favourite is Clinique's Moisturizing Gel
 – it is lightweight and keeps my skin looking fresh.
If you are wearing makeup during your travels be sure to grab Urban Decay's travel size All nighter make-up setting spray
to get the most out of your makeup. While travelling you don't want to be constantly fixing runny makeup or complexion problems. Make it all stay put the first time with this awesome spray!
Scuba Diving Beauty Essentials
Annika – Midnight Blue Elephant – @nightelephant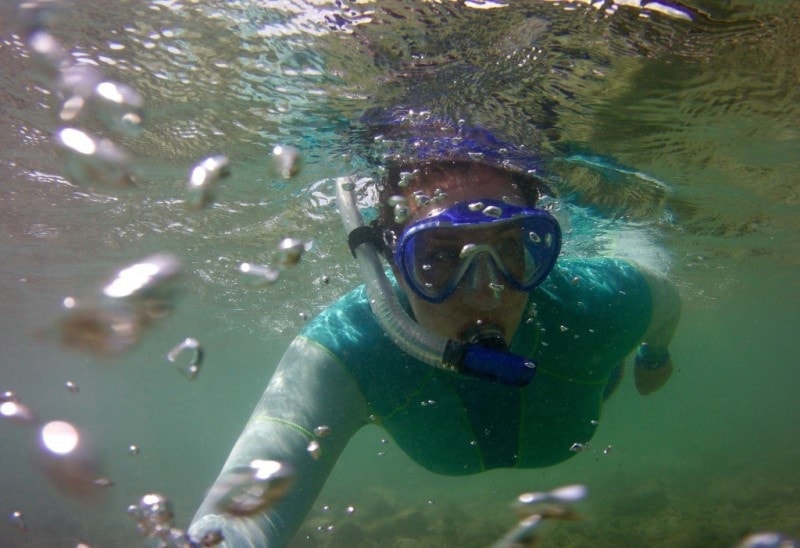 I plan my trips around the best scuba diving destinations these days. Therefore, I always think about being in the water for a long time when I pack my beauty products.
Scuba Diving Beauty Essentials:
Benebalm Lip Balm from Benefit
Argan oil
Reef-Friendly Sunscreen like Mexitan Tropical Sands
Waterproof Mascara
The biggest change in my daily well-being came along when I switched from hard contact lenses (I am almost blind without) to soft dailies. Whether I am diving or hiking, they are just so much more comfortable and I am not scared of losing them anymore. And, of course, I still want to blink my eyes at little Nemo and for that, I recommend the toughest waterproof mascara you can find – like DiorShow Iconic Extreme Waterproof Mascara.
You would assume it is hard to get sunburned when you are underwater, but I have managed on plenty diving trips. Reef friendly sunscreen is a must for anyone in the water to protect your skin and the corals!
After a day in the salty sea, my hair is usually a mess and my skin screams for nutrition as well – for both I love 100% Moroccan Argan oil, which I lather on thick. A bit of Benebalm on lips and cheeks, another coat of that mascara and I am good to go.
Simple Travel Beauty Essentials
Francesca Collins – Two Backpacks One Adventure – @fcollinss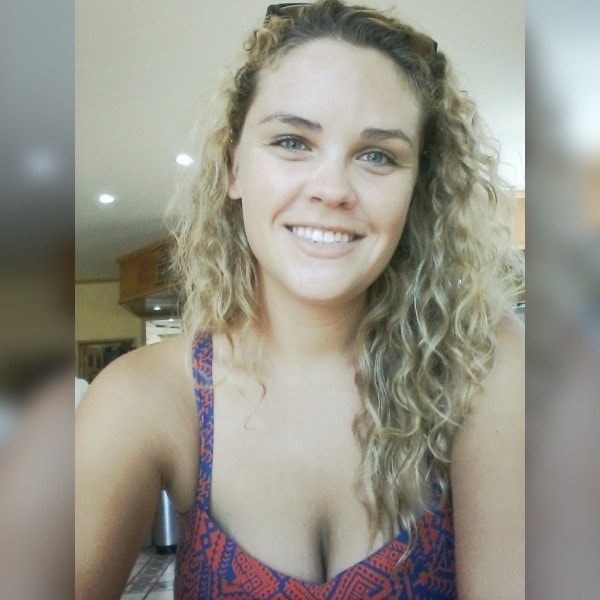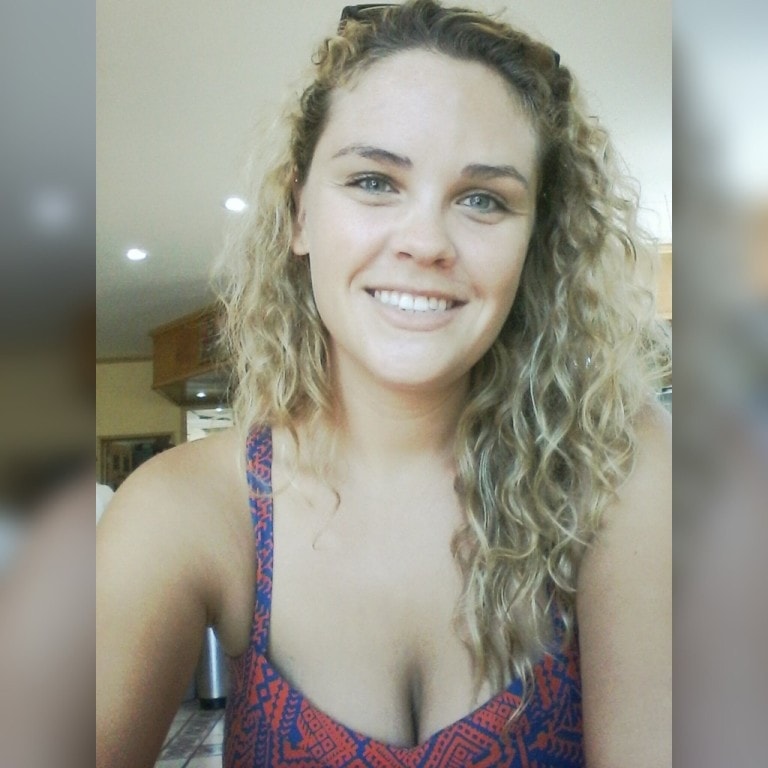 I always like to keep my beauty routine simple, especially when I'm travelling:
Mary Kay Facial Cleansing Cloths
Macadamia Nut Oil
The Super Sizer Mascara
Chapstick / lip balm
My Mary Kay Facial Cleansing Cloths
are a must and they come in a travel pack that's always ready to go whenever I need to hit the road.
My miracle moisturizer is Macadamia Nut Oil
. I discovered this gem on a little farm just outside of Antigua, Guatemala & I swear, I will never use anything else for this basic beauty & health need.
Everyone has a favorite mascara, but I love Super Sizer
from Covergirl in black/brown. It's great for giving you that effortless "oomph" you need to start a day of travel or sightseeing adventures!
Also, I am totally addicted to both Burt's Bees Vanilla Bean
and EOS Sweet Mint
chap sticks. Soft, hydrated lips are just heavenly!
Simple. Clean. Beautiful. That's what's you'll find in my make-up bag!
What are your travel beauty essentials for makeup and skin care? Share your top travel beauty tips in the comments – and perhaps you'll help a fellow traveller out! 
Love this post? Please pin it: