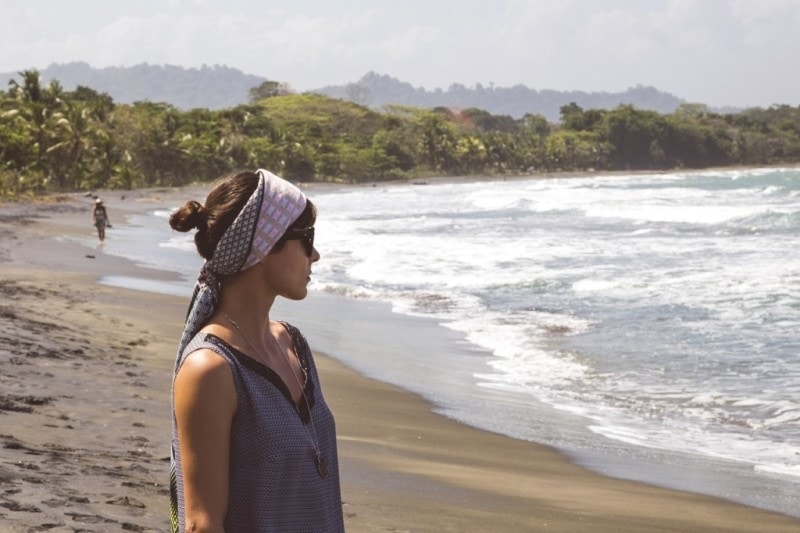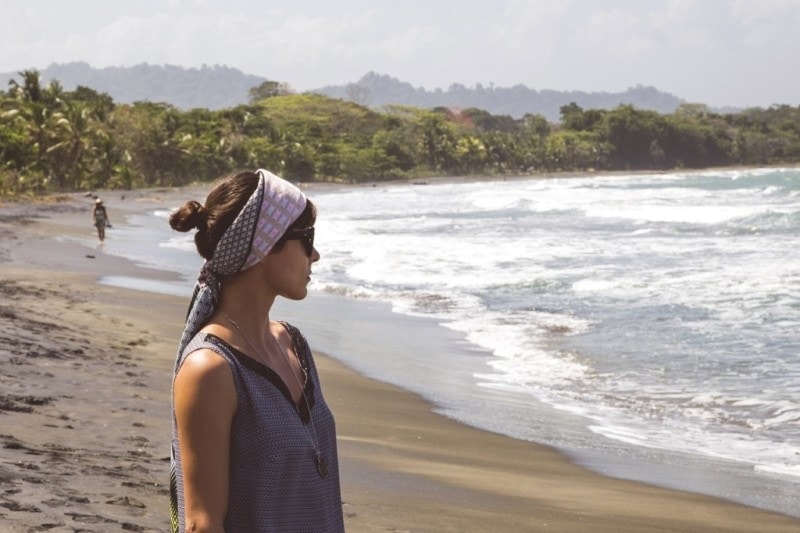 Last month, I published a post featuring travel beauty tips from some gorgeous travel bloggers. Since then, I've had loads more suggestions and recommendations from fellow travellers, so I'm publishing a follow up post to include a few of the best.
Looking good whilst travelling is hard work. Flying can cause particular problems, with aircon that dries out your skin, and jet-lag and tiredness that leave you looking your worst. To make matters worse, when travelling you'll probably be carrying less beauty products than usual, which makes it even harder to prettify yourself. Luckily, I have four beautiful bloggers on hand to share their top tips Keep reading for some great travel beauty tips and product recommendations for the following skin and trip styles:
Psst! Don't miss What's in Your Makeup Bag part one for more great tips, including advice for oily and dry skin types.
FYI – this post contains some affiliate links, which help support the running of this site, without affecting the price you pay at all!
In Flight Hydrating Skincare Routine
Sher – Sher She Goes – @shershegoes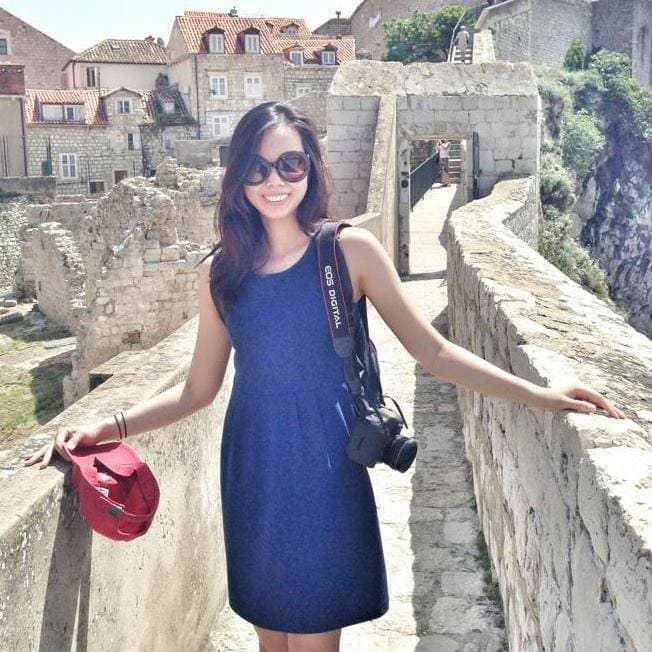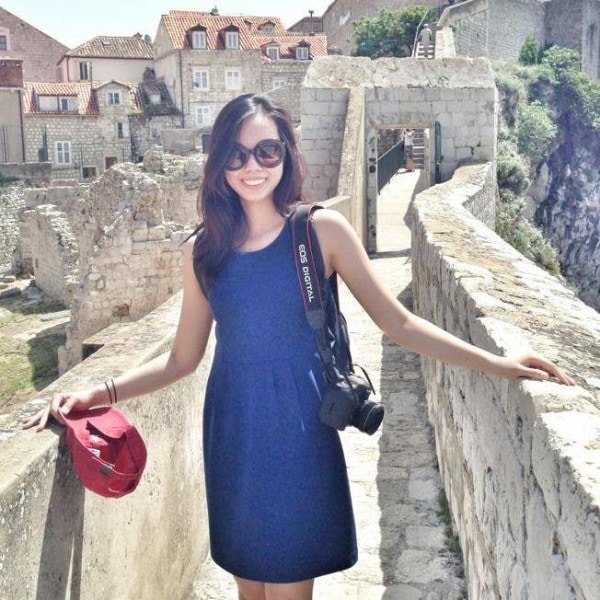 Travelling always dries out my skin – especially on flights! I like to pack a "hydration" carry on kit of my most moisturising skincare products to ensure that my skin doesn't dry out on long distance flights.
First, I'll use a gentle, cream cleanser to remove any makeup or dirt. Then I like to use a sheet mask to pop back in all the moisture into my dehydrated airplane skin. I'll leave it on for 30 minutes or take a nap with it on. I usually also take a window seat to avoid the awkward stares while I have the sheet mask on!
Once I'm awake and the mask is dried out, I'll use a moisturising serum + lotion combination on clean, bare skin. First, I add a watery serum like the Dr. Jart+ ceramidin liquid and then top on a hydrating gel based lotion – the Clinique version is great. Finally, I'll add a thin layer moisture mask and seal it all in with a facial oil! By the time I'm off the plane, my skin is plump, moisturised and dewy!
Versatile Travel Beauty Essentials
Julia Anduiza – Kalemoss – @julianduiza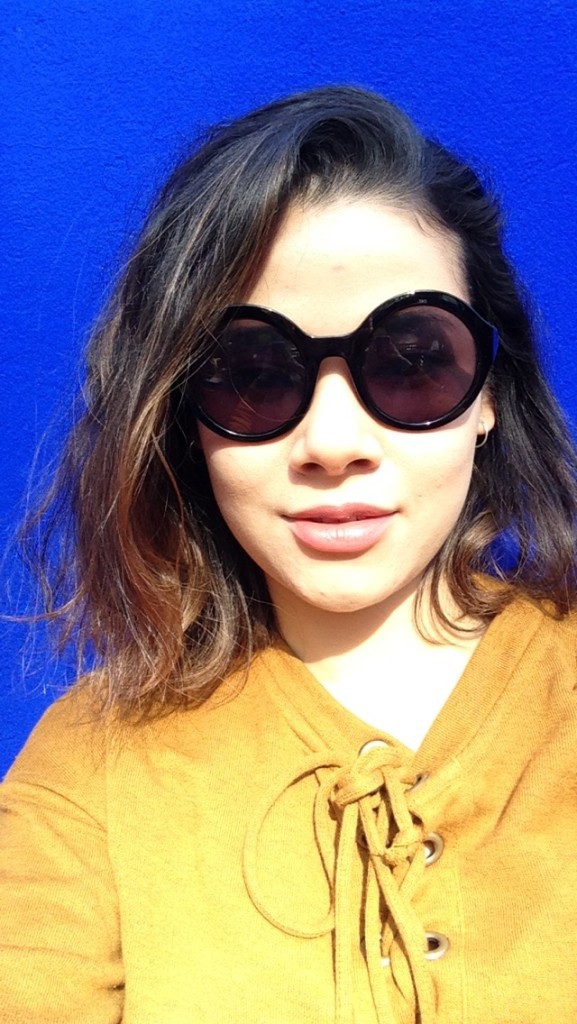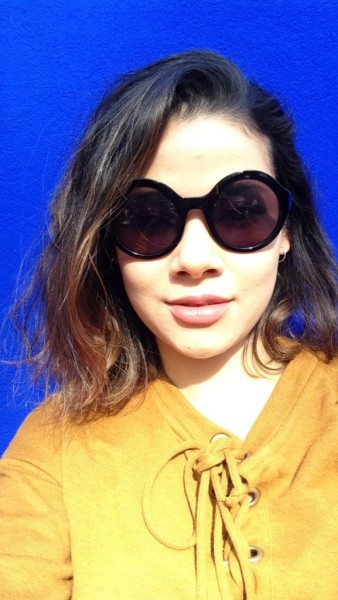 Body Shop All-In-One BB Cream: a moisturising formula which adapts to your own skin colour, Body Shop's BB cream is a firm favourite of mine. Most days, I will tend to wear mascara only – so I am not fussed about the lack of SPF here – but the light BB cream formula makes it a perfect nighttime base.
Body Shop Big & Curvy Waterproof Mascara: perfect for sweaty days, the waterproof formula means it will stay put, even under the tropical sunshine.
Organic coconut Oil: this is a wonder product. It has a range of beauty uses from a moisturiser, to eye make-up remover, to a hair mask, this is a must-have for any beauty-loving travellers.
Batiste dry shampoo: this dry shampoo has been a saviour on days when my hair is greasier than I'd like, or when shower facilities are poor. It also adds instant volume to limp hair.
Boots Botanics All Bright 3-in-1 Micellar Water: my favourite micellar water by far! The effects of the natural ingredients used is apparent here – my skin looks clearer and feels so cared-for. A great skin hydrator after a day out in the sun.

Top tip on the road:
Use products which promote the use of natural ingredients, and items which are multi-purpose. Apart from the benefits of natural products to your skin and well-being, popular items such as coconut oil are prevalent in a lot of places these days proving it very easy to find. These are available in bulk too (as little goes a long way), making it very traveller-friendly!
Multi-purpose products such as castille soap and tea tree oil are also lifesavers, in all senses of term. From cleaning to beauty to medical aids, multi-use items will save you money, decrease your travel inventory and lessen your luggage weight. Much like your dad's best Swiss army knife, these are powerful tools to own, which will undoubtedly make you feel like a travelling Superwoman!
Travel Beauty Tips for Over Forties
Michelle Tupy – And Off We Went – @MKileyTupy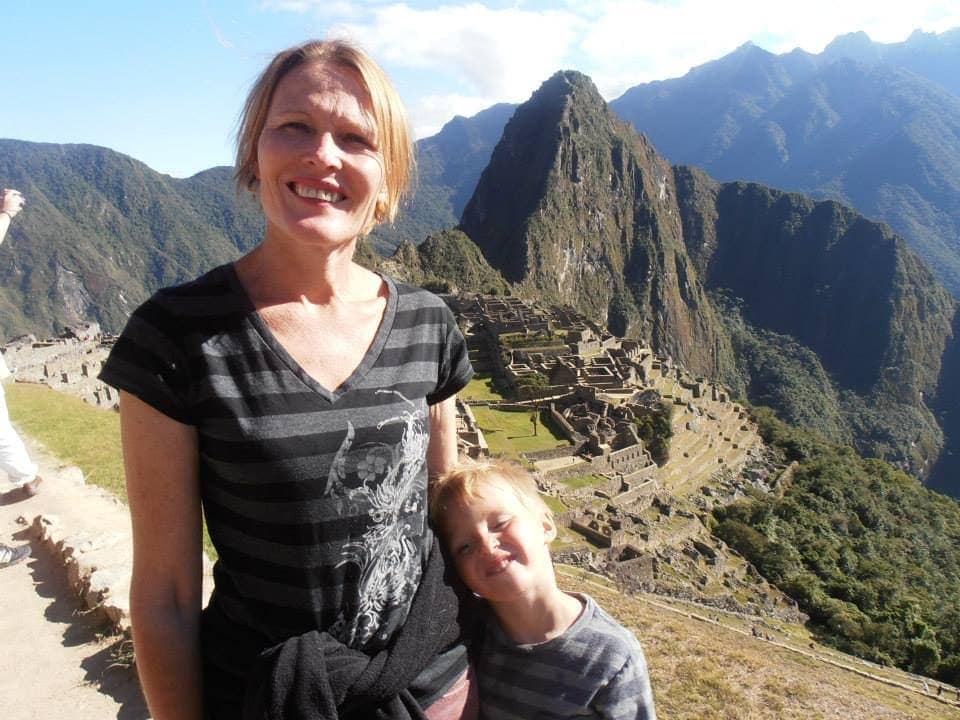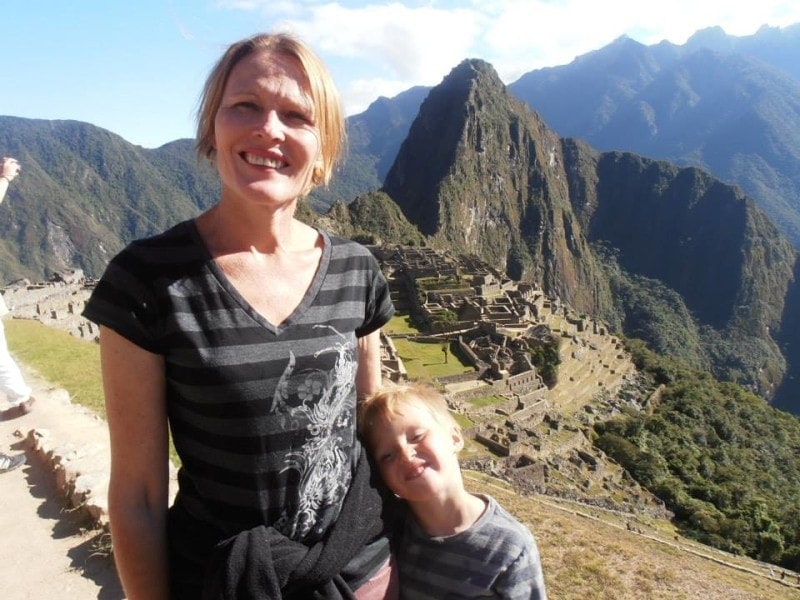 As I age my beauty routine adapts to my needs. Currently in my early 40s, I have changed the focus from cosmetic appearance to the health of my skin, especially on long term travel trips with two kids in tow. Some days I don't wear makeup, relying on hydrating sprays and moisturiser, other days I put on some mascara and/or lipstick (which also doubles as blush). It really depends on where we are travelling to. Currently in Panama, I have taken to only wearing the very basics as the hot weather makes it impossible to wear heavy makeup without it sliding down your face. Wherever I go, these products are never too far behind.
In Flight Beauty Essentials
Vivian – Miss Happy Feet – @Vivianleewx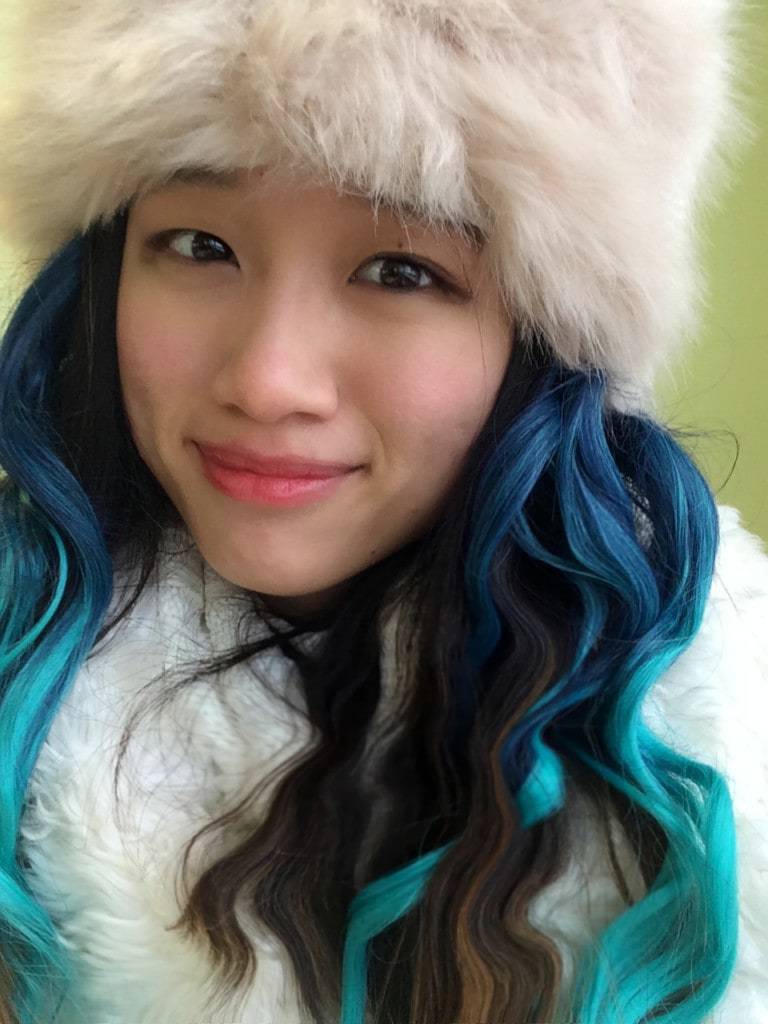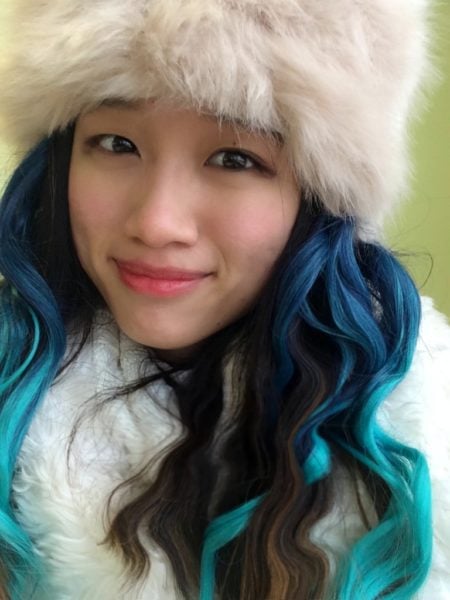 Any body lotion (as long as it is unscented)
It is a known fact that flights, especially long haul flights can be very dehydrating. It does no good to our skin! So, I always make sure that I bring a pack of sheet mask with me. I've been fighting bad skin for years and long exposure to sunlight and dry air during my travels only make it worst. Sheet masks are such a time-efficient (and easy to use) solution to my skin problem on the road. The Donkey Milk Aqua mask is my favourite, only 20 minutes and I can see the instant boost of radiance with an intensive hydrating effect.
Lip balm is another inflight beauty essential and I recommend those cute butter stored in tiny fruit containers from Tony Moly. Simply apply a thin layer of lip balm on your lips before boarding the flight and top it up from time to time, that is the only thing it takes to prevent dry and chapped lips. Simple! Also, 30 minutes before touch down, I would spend 10 minutes reapplying my make up (if someone is waiting for me at the arrival hall). The small Lancome travel set comes in handy with everything I need stored in a convenient trendy clutch: eye shadow, blusher, mascara and classy lip colour.

What are your travel beauty tips and the essentials you can't live without Share your top travel beauty tips in the comments – and perhaps you'll help a fellow traveller out!
Love this post? Please pin it: