Some posts on this site contain affiliate links. If you book or buy something through these links, I earn a small commission (at no extra cost to you). Take a look at my privacy policy for more information.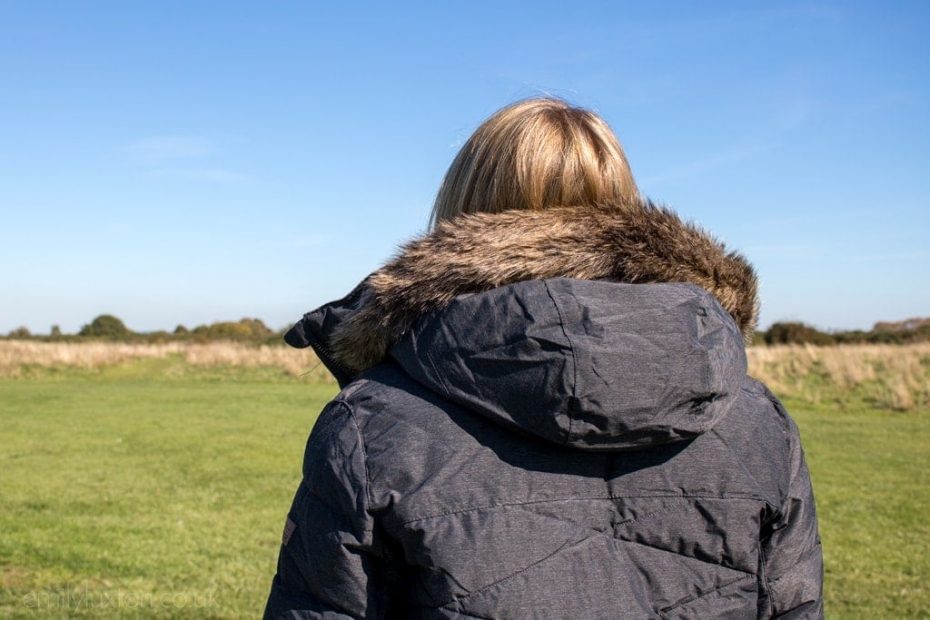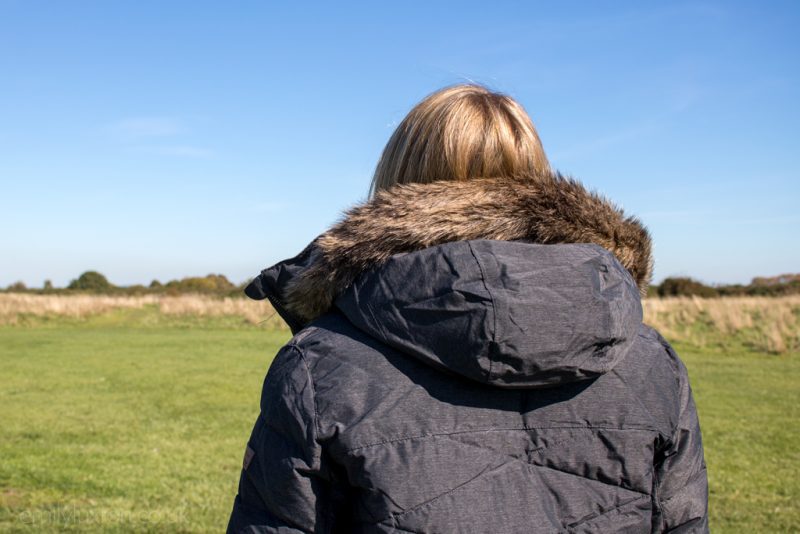 Are you on the hunt for the perfect Autumn jacket? Me too! So I've teamed up with Simply Hike to round-up some of the best womens autumn jackets to get outdoors and make the most of my favourite season. I can't get enough of the Autumn weather in England this year – it's been so sunny and crisp lately.
Simply Hike are an awesome online store specialising in hiking and outdoor gear. If you want to hit the trails or enjoy the great outdoors this season, they have everything you need – at some seriously great prices. Below are a few of the best womens Autumn jackets they have on offer at the moment!
Massive thank you to Simply Hike for gifting me the following products. As always, all words and opinions are my own.
RELATED POST: Autumn Packing List for England
JOTT Down Jacket
First up is this fantastic Cloe Hooded Down Jacket by JOTT in mustard (currently £86, RRP £172*). Down jackets are perfect for Autumn because they're lightweight, insulated, and brilliantly weatherproof. This one is windproof and water repellant, but it weighs almost nothing – dreamy!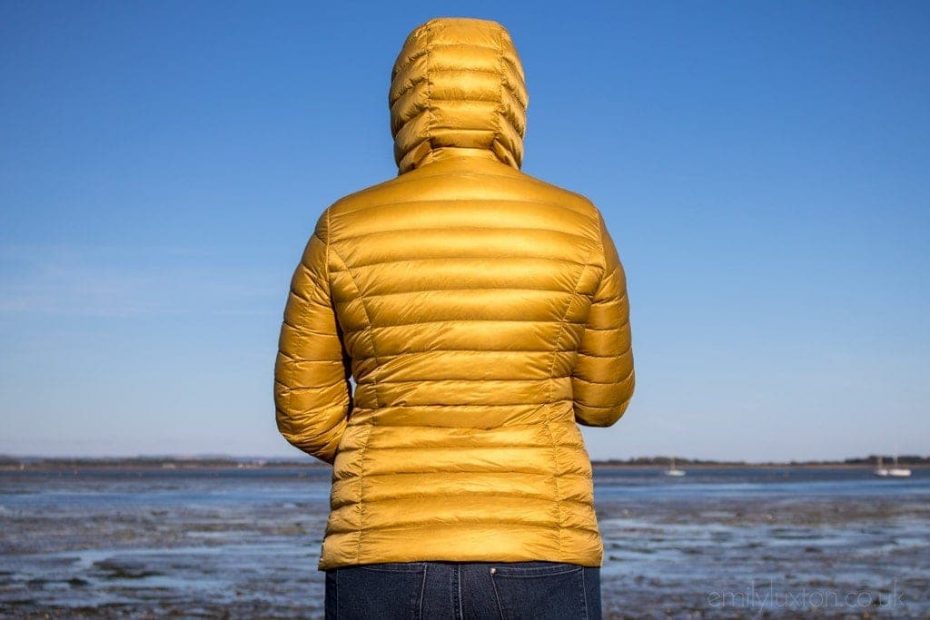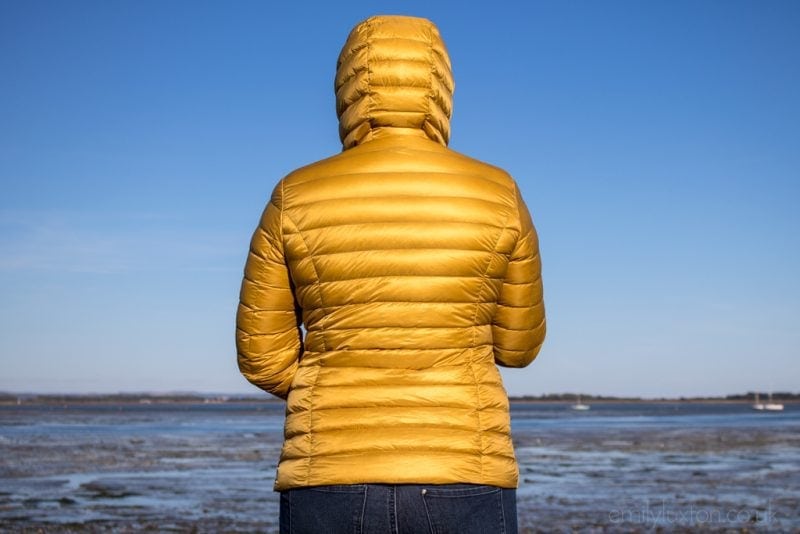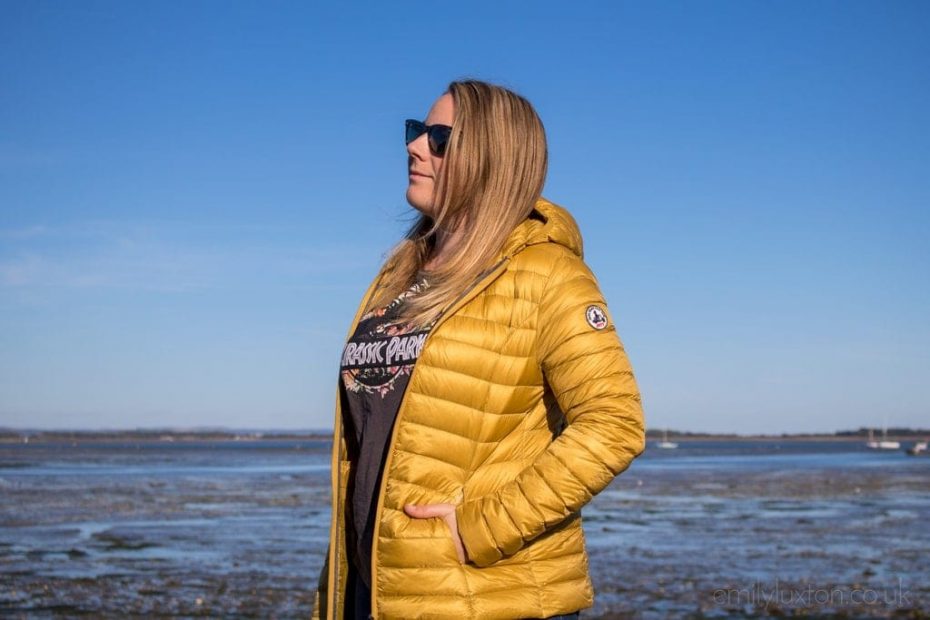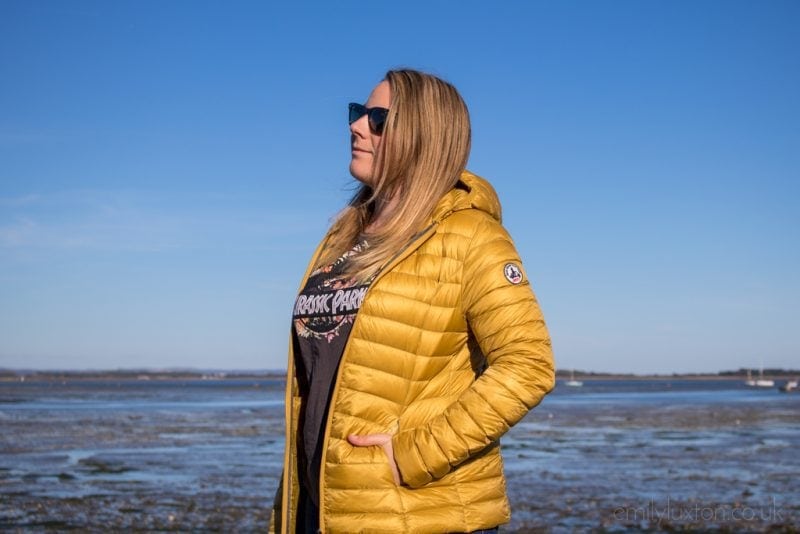 Ok if I'm honest, the main reason I love this jacket is the colour. I mean LOOK AT IT! Mustard is apparently in right now, and it's one of my favourite shades for Autumn. Plus no one is going to lose me wearing this (could have done with this jacket at Victorious Festival last month!!).
What's also awesome is that the jacket comes with its own stuff sack. So you can take it out for the day in the bottom of your bag and pop it out if the weather turns. FYI, the sizes come up a bit snug so go for one bigger, I have it in Large and it just fits – no room for a jumper underneath!
North Face Sangro Jacket
I had the North Face Sangro Jacket in an earlier model and have sworn by it for years. It served me well on my recent trip to the Canadian Rockies and it's a perfect lightweight waterproof jacket. I was gutted when I lost mine this summer, so knew I had to replace it with the exact same coat – and I really like the new range of colours.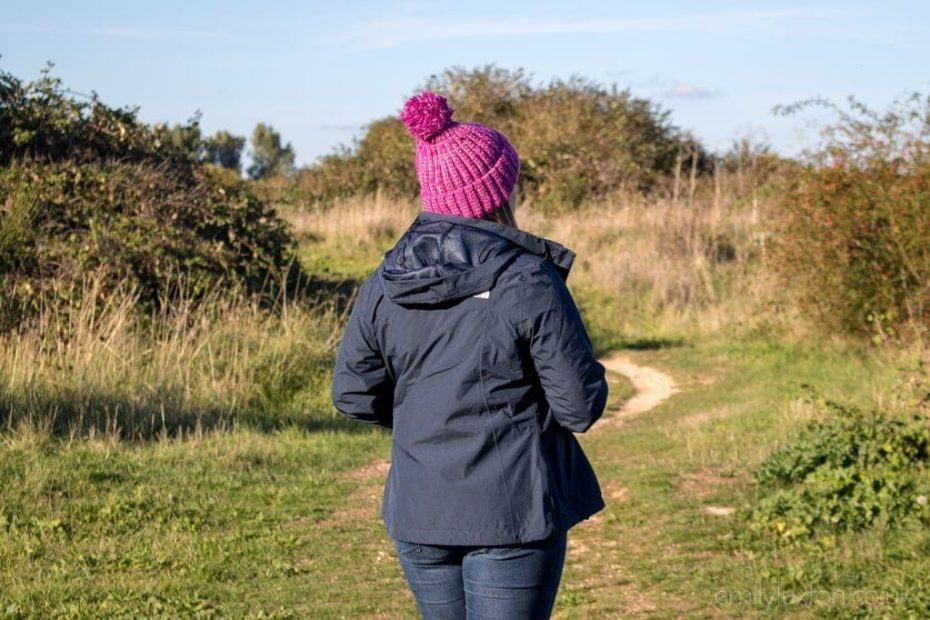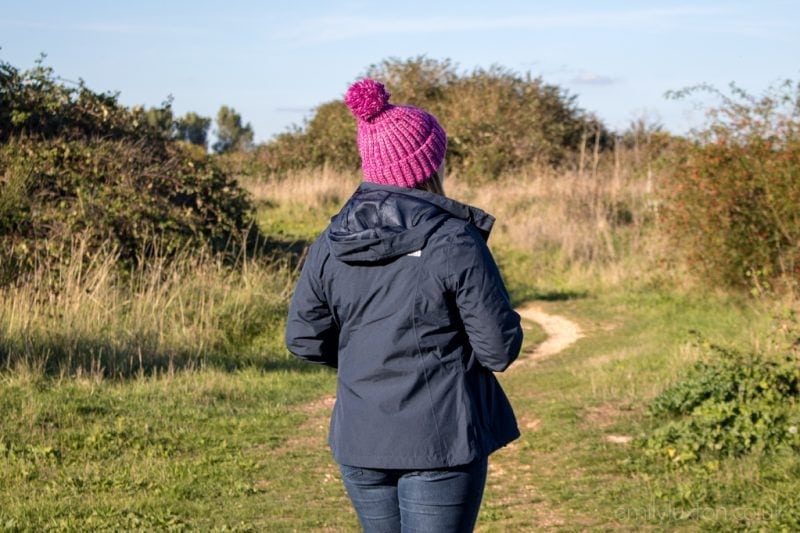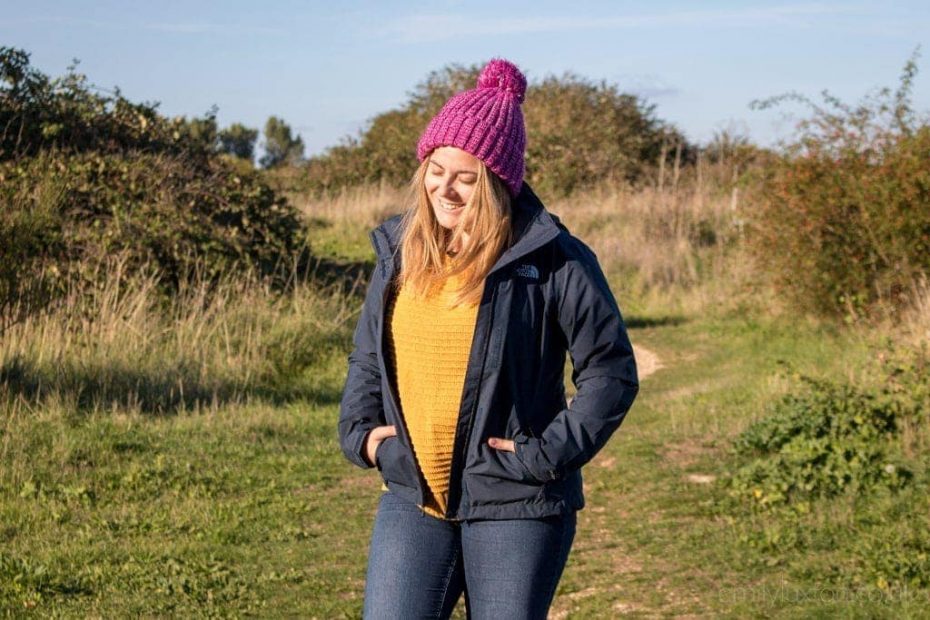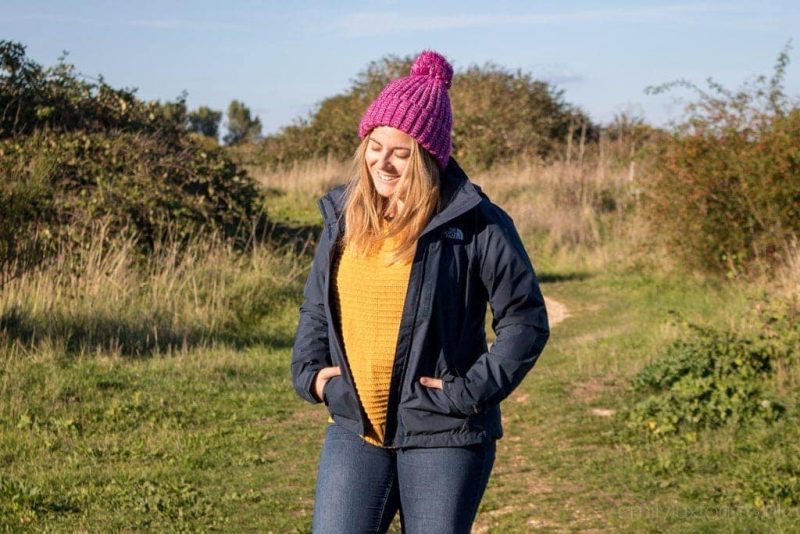 The Sangro from North Face (£96, RRP £120*) is one of the best womens Autumn jackets – in fact it's ideal for any season. North Face's clever DryVent™ technology promises "guaranteed dryness" – and it delivers, at least in my experience. For such a thin, lightweight jacket the water- and windproofing is brilliant. The hood is adjustable and can be stowed in the collar when the sun is shining (if you can be bothered), and the hem and cuffs can be adjusted too for a snug fit at all times.
Seriously, I love this jacket! Ideal for stuffing into your backpack for a hike if you're not sure what the weather will do. And the fit is more flattering than normal waterproof jackets, so I don't feel like a shapeless lump!
Roxy Jacket
Finally, we have this truly gorgeous Roxy Womens Quinn Jacket (current price £135, RRP £270*). This is the perfect womens autumn jacket to transition into winter. It's actually a ski jacket, so you can imagine just how warm it'll be, but it looks totally at home in the English countryside, or even in town – and it's the most weather-proof coat I've ever owned.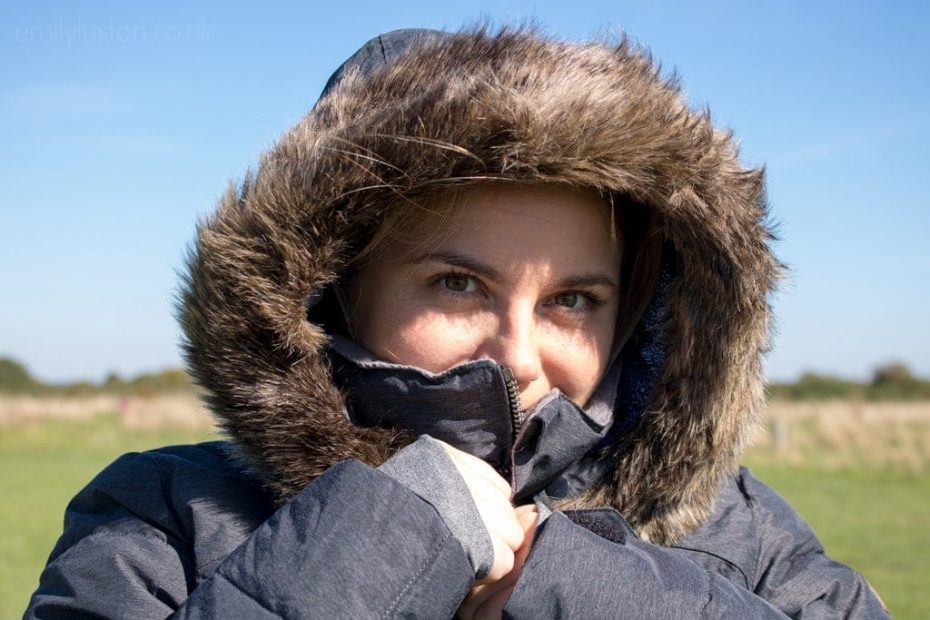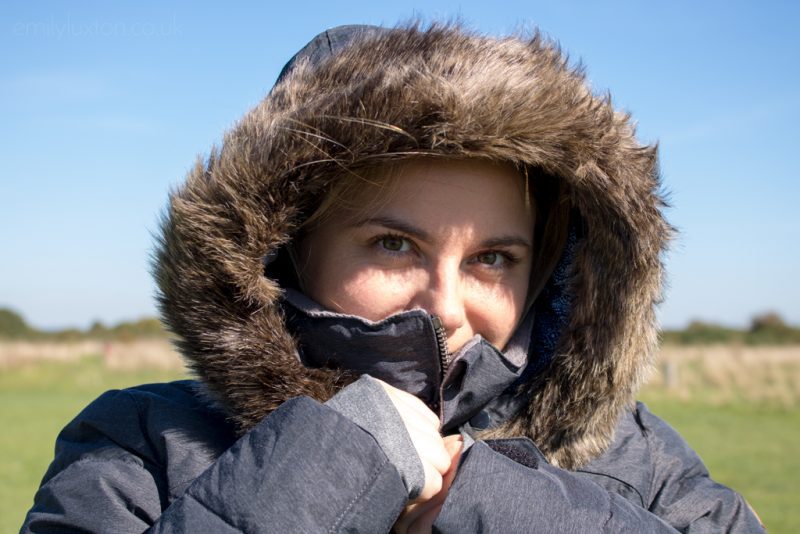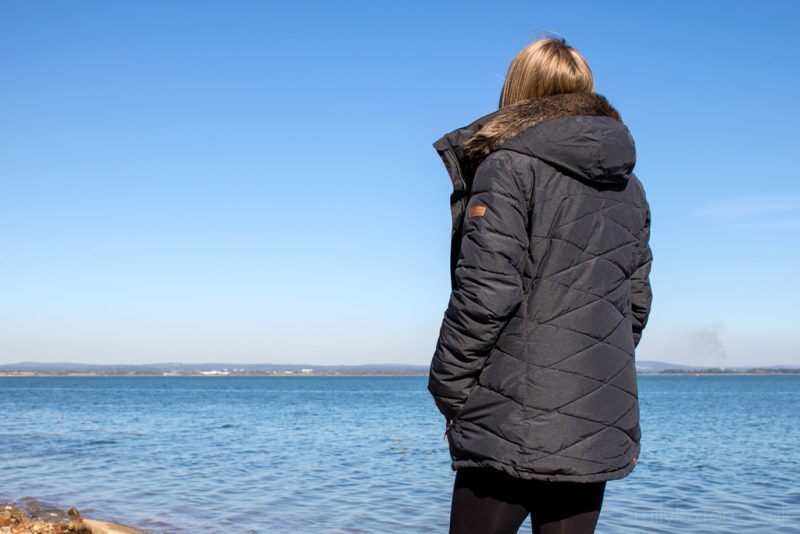 A little on the bulky side, this coat is only really for bad weather days when you really need it. You don't want to have to lug it around if you get too hot! But my god is it perfect for really cold days. The insulated jacket features high-performance waterproof fabrics and imitation down, so it'll keep you crazy warm and dry.
I love all the thoughtful little extra features. Especially the fleece wrist gaiters inside the sleeves, which feature a thumbhole and make easy to use your phone whilst keeping your hands warm! And there's a media pocket inside the coat, with a loop to run your headphones through. Perfect if you're phone likes to die whenever the battery gets a little cold. Since it's for really cold weather, the Roxy Quinn Jacket is ideal for later in Autumn when the weather starts to turn, and it'll see you all the way through winter. Love it!
Looking forward to getting outside this Autumn? Head over to Simply Hike and grab a bargain in their sale – they have some unbelievable prices right now.
*Prices on SimplyHike.co.uk at the time of writing.