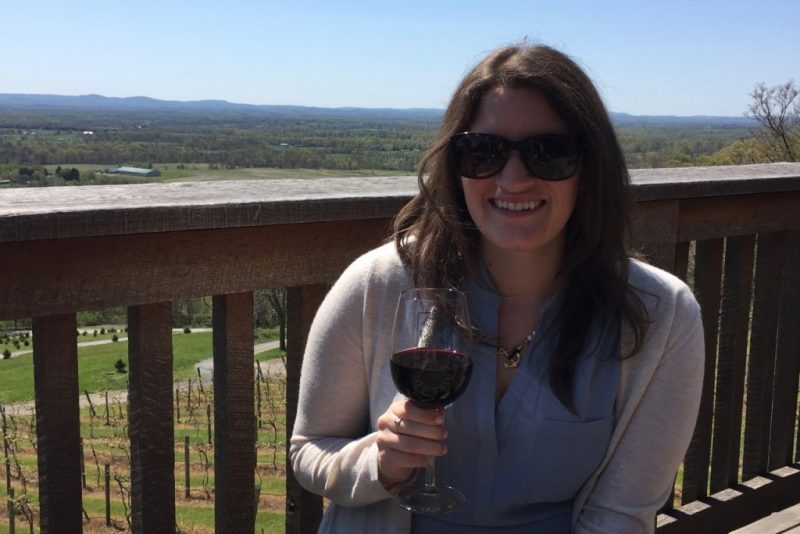 Exciting news everyone! I've recently taken on two new guest writers to help me expand my site and it's content. First up is Kelly Hogan, one half of couples travel blog A Pair of Passports. She's going to be writing mostly for my travel beauty section. For her first post, she's sharing some great tips for minimalist travel beauty…
My friends always laugh when I tell them I'm going to become a low maintenance traveller. They tell me that it'll never happen, and they might be right. You see – I love travelling. I love exploring new cities and trying new foods and just being somewhere new. But I also have high standards when it comes to where I go, where I stay, and how I look.
I am very Type-A and therefore an overpacker. I need to make sure I have everything that I could ever need, and that I always look put together. Otherwise, I just don't feel like myself. I am not a backpacker and probably never will be one; for some reason I prefer lugging around a 23kg suitcase full of items I won't need. I am usually travelling with my fiancé and we will go from wine tasting in the sun one day to a fancy dinner that night and then to a sports match the next day. We are all over the place with our travels (in a good way) and I like to be prepared!
However, one area of packing that I have actually succeeded at being a minimalist in is my travel makeup kit. I only pack a few key hair and beauty products, resulting in a look that I can take from day to night, from the plane straight to exploring the city. It's a simple, natural look that I'm very happy to wear everyday.
Here are the five beauty essentials that make up my everyday look:
NB – Some of the links in this post are affiliate links. Using them helps to support my site, without affecting the price you pay at all.
Murad Hydro-Dynamic Moisturiser
I have naturally dry skin and the whole aeroplane – sweaty days walking around – poor water pressure combination I usually have while travelling tends to make it worse. This Murad moisturiser has become my saving grace for use while travelling and at home – it has ultra moisturising powers and a tiny amount goes a long way so it seems to last forever. My skin hasn't felt this great in awhile!
Dior Airflash Foundation
I started using Dior Airflash about two years ago and have never even thought of trying something new since then. The lightweight formula leaves you feeling like you're not wearing anything at all while still providing great coverage. Two quick sprays on the brush will cover your whole face, no messy hands required.
Smashbox Blush/Highlight Kit
Two-in-one kits are every traveller'sdream. This Smashbox blush/highlight kit leaves you with a bright, feminine look. It's the first powder highlighter I've found that I really like, and the fact that it is paired with a gorgeous, quality blush is an added bonus. I don't go anywhere without this now! The duo is no longer available, but Smashbox makes a similar palette of three.
YSL Mascara
Sometimes I wake up, put on some powder and mascara, and call it a day. Mascara can absolutely transform your look – and sometimes make your entire look – so having a quality product is essential. I have long lashes, so I tend to go for a volumizing mascara so I look more awake after travelling and being active all day.
Nude Lipstick
I love wearing lipstick, but hate the hassle of liner/lipstick/lip gloss while travelling. Nowadays I usually only take a nude lipstick with me and it serves its purpose well! You can never go wrong with a nude lipstick, and travelling doesn't change that. My current favourite is Boho Nude from the Rimmel by Kate Moss 15 Year Collection.
Bonus Items
When I have extra space in my makeup bag (which is usually the case), I like to throw in a liquid concealer and an eyeshadow palette. The concealer is great for covering up post-travel under eye circles or stress spots, while the eyeshadow adds to my look for a night out on the town. I tend to opt for a neutral eyeshadow palette that can be used for day or night. If I'm feeling really confident, I sometimes throw in a "fun" lip color as well – a deep red in winter months, or a bright coral in the summer months.
Pictured: Eyeshadow Palette: Lolita by Marc Jacobs | Red Lipstick: No. 99 by Chanel | Concealer by Natural Collection.
Shop the Look
What's in your travel makeup bag? Share your favourite items and top tips in the comments below!