Some posts on this site contain affiliate links. If you book or buy something through these links, I earn a small commission (at no extra cost to you). Take a look at my privacy policy for more information.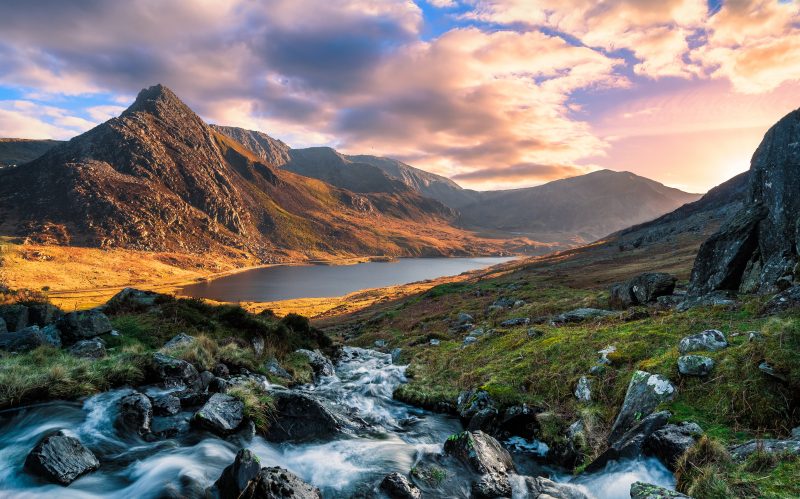 With the launch of my new UK Staycations feature, I thought I should also share some of my tips for making travel in the UK an exciting, and affordable, substitute for trips further afield.
Since getting back from my five-month trip in July, I've managed to work my way around several really beautiful parts of the UK and the British Isles, including Guernsey, London, Weymouth, the Lake District, Winchester, and now Bath. And in each new destination, I've seen how brilliant the UK can be as a tourist destination.
For those itchy-footed wanderlusters amongst us, the gap between one trip abroad and the next can be a pretty despairing time.
But, in the UK, we have countless amazing staycations on our doorsteps, so with a bit of careful budgeting you can holiday every weekend, or take a week or two off work and tour the country. Take an adventurous short break to Guernsey, explore Scotland via train, or take a road trip in Wales. There's SO much variety for such a tiny country!
Here are a few tips to help you make a UK staycation as affordable as possible.
READ MORE: 10 Ideas for a UK Staycation
Budget Transport
Obviously, the freedom of taking your own car can make a staycation that little bit easier, and it means that you can explore a larger area. But petrol can be pretty pricey, and a long drive can take all the fun out of a holiday (or, like me, you just might not have a car). Taking public transport can be really affordable and is actually very easy – you just have to do a bit of research to find the best deal.
Train or Bus?
Usually, the bus is cheaper than the train, but it also takes longer and can be impacted by traffic. Of course, trains can be unreliable thanks to break downs or weekend rail improvements, so there are downsides to both – but both options are equally comfortable thanks to massive improvements on long distance buses. I normally do my research and simply select the cheapest option, but if you prefer speed over low prices then stick with the train.
How to Research
I normally check The Train Line a few weeks in advance (when possible) to check the rail travel prices and get the best deal possible. It's always worth checking the site of the rail provider you'll be travelling with, too, in case they're running any special offers – for example last summer South West Trains were running a fantastic £15 day return to any destination on their network.
I always compare those prices with the ones on Megabus: they also sell train tickets which, if you book them far enough in advance, can start from as little as £1. That's not something they just say for advertising, either: I just checked the prices for London – Weymouth in about six weeks and the early train is only £1.
Lastly, I check the train prices against the cost of the bus. I prefer National Express, who often have fares starting at about £5 (even when booked just a few days in advance) and are generally the most comfortable bus service, with refurbished coaches, aircon, regular stops and comfy leather seats. My top tip: if you do opt to travel by bus, get there early and once on board, head straight to the seats by the emergency exit towards the back of the bus, for extra legroom at no extra cost!
Avoid the Obvious Destinations
The popular destinations like London, Edinburgh or Cornwall might seem like the most obvious places for a staycation, but they'll also be inflicted with the crowds and inflated prices that come with a tourist hotspot. Seek out the less obvious destinations, and you'll be rewarded not only with budget-friendly accommodation and quieter beaches, car-parks and city centres, but also with the discovery of some secret beauty and genuine British loveliness. The same goes for dining out; ask locals for restaurant recommendations rather than heading straight to the nearest tourist hotspot, and you'll usually find better food at lower prices.
Where to Stay
When it comes to planning a low-cost UK staycation it is all about the research, I'm afraid, and that's especially true for the accommodation.
Free Accommodation
If you're flexible on your travel dates, are lucky enough to have plenty of time off, or work from home like me, then you might want to consider housesitting. Membership with my favourite site, Trustedhousesitters, starts at just £4.99 a month, giving you access year-round to the site. Most housesitting assignments tend to be longer, often 2-3 weeks (right up to several months) but there are plenty of weekends and week long housesits. Housesitting is pretty simple; you take care of someone's property and pets while they're on holiday and in exchange, they'll let you stay in their property free of charge – saving you a heap on accommodation costs. Read my review of Trustedhousesitters for more information.
How to Research
If housesitting isn't your bag, there are thousands of amazing hotel and accommodation options to choose from all over the UK. To find the best prices, you need to do some smart research. I normally check three different comparison websites to find the hotels with the best deals – then check the hotel's website directly to make sure they're not running any special offers of their own. There are hundreds of different hotel search engines to choose from, but these three are the ones I've found most reliable…
Expedia
Cheaper than Hotels
If hotels are pushing your staycation a tad over budget, why not consider these low-cost accommodation options:
Camping – what better way to spend a good old fashioned British weekend away than camping? Get closer to nature, eat outdoors, and enjoy the dazzling night sky free from light pollution! And since you can pick up a decent tent, like this Milestone Two Person Dome Tent, for less than £20 on Amazon, camping is a fantastic budget option.
Glamping – if tiny tents, cold nights and gas-stove soup turn you off, you could consider it's more stylish cousin: glamping. Options range from posh wigwams and eco-friendly hobbit holes, to gypsy wagons and handcrafted Mongolian yurts. Check out glamping-uk.co.uk to find your perfect glampsite.
Caravans – although they might not seem all that glamorous, a caravan can be a pretty practical and affordable accommodation option. Park Resorts have 41 coastal holiday parks in the UK with great prices on caravans and some incredible last minute deals.
Holiday Parks – especially great if you have kids, holiday parks can be a great budget option and often run pretty cheap deals – even at weekends and during holidays. It's not all Hi-De-Hi cheese and bingo nights, either – there are plenty more glamorous holiday parks, like those from Pure Leisure Group, which feature state-of-the-art fitness clubs, spas, beauty salons and much more to make your staycation as relaxing as possible.
Hostels – the backpacker's favourite, there are actually a surprising amount of hostels in the UK. Budget hostels start at just £7 a night in London, so that can be a great way to take a cheap city break. Hostels aren't all noisy dorm rooms and boozy 20-somethings, either; many are suitable for families, and YHA have plenty of low-price hostels in exciting locations like converted castles, to make your staycation that little bit more special. Check prices on Hostel World and YHA.org.uk to find the best deals.
Check out the Deals
The last piece of research I recommend when planning any staycation, is to check out the local deals. My two favourite places to search are on the app Vouchercloud, and the site Groupon. Search your chosen destination on Vouchercloud to spy out any hotel discounts before booking, or check the Goupon Getaways section to find some great staycations deals which are constantly updating – from champagne receptions at posh hotels to simple seaside B&B packages.
Once you've booked your trip, keep an eye on Groupon to spot discounts for restaurants, spas, salons, and activities for your upcoming trip. You can even sign up for a daily email summarising the deals in your chosen location.
And while you're away, use the Vouchercloud app to find discounts at the nearest bars, restaurants, shops and more. It can search based on your location, and is especially good for grabbing discounts on food – even buy one get one free on mains at some restaurants – so it's definitely worth downloading!
If you have any staycationing tips to share, let us know in the comments!