Last Updated on
You'll never be short of things to do in Barcelona; a weekend break is just not enough time to fully appreciate this bustling and vibrant city. I could give you a list of things to do in Barcelona as long as your arm! If art and architecture are your bag, Barcelona has so much to explore – there really is something for everyone.
You've booked your flights, you've found the perfect hotel in Barcelona – and now you just need to know what to do when you get there! There is so much to do in this vibrant city, you can easily spend 3 days in Barcelona, or a whole month! To get you started, here are some of my favourite cultural things to do in Barcelona…
READ MORE: 2 Days in Barcelona – make the most of your city break with my itinerary.
Sagrada Familia
Probably the most recognised landmark in Barcelona, the Sagrada Familia is unlike any other structure in the world. Pictures don't do it justice; the sheer scale of Antoni Gaudi's greatest work is breathtaking. No book will ever teach you more about its history and design than the museum which can be found in the basement of the Sagrada Familia.
Its development from its construction in 1882 is well documented in a series of photos, videos and drawings. It's fascinating to see just how much Gaudi's plans changed over the years as he continually tried to improve and push the boundaries of what was possible. The highlight of the museum is the model which depicts what the Sagrada Familia will look like when it is finished in around 30 years time.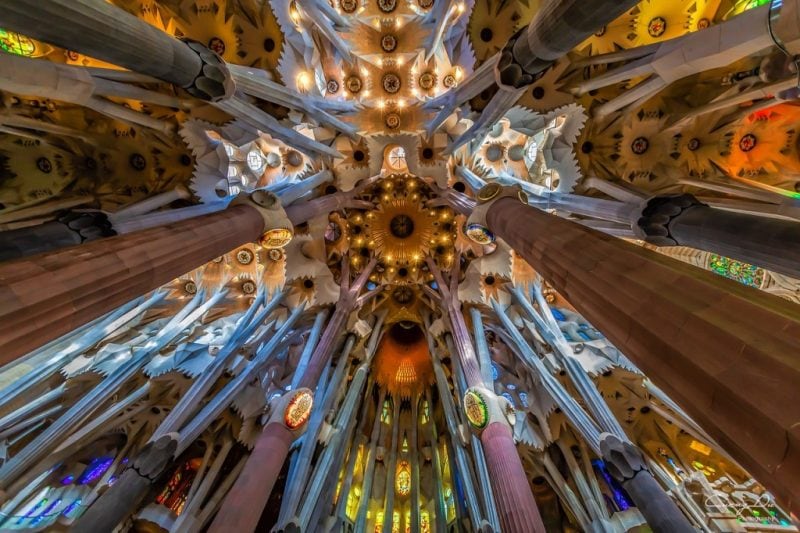 Parc Güell
Antoni Gaudi is synonymous with Barcelona. He's one of the city's most famous artists; an architect known for the unique Catalan Modernism style. One of his most iconic and memorable works is the Parc Güell. This large public park is on a hill above the city and offers up stunning views across Barcelona towards the sea. It's full of unusual buildings and the lovely wavy lines that are common in a lot of Gaudi's works.
Less-Known Gaudi Sites
The various architectural works by Gaudi dotted around Barcelona are unusual enough as it is. But while the well known are on every tourist's hit-list, there are plenty more to discover that might be a little less crowded. I love the Casa Batlló in the Eixample district, or if you really want to get off the beaten path check out the Torre Bellesguard at the foot of Mount Tibidabo.
Plaça Sant Felip Neri
Known as Barcelona's most romantic square, the Plaça Sant Felip Neri is found at the heart of the Barri Gòtic (Gothic quarter). Its a quiet and shady spot thats popular with locals but doesn't attract too many tourists. There's a dark history in this pretty square, though. The lovely baroque church here was hit by a bomb during the Spanish civil war, killing twenty children inside. Today the church walls still bear the scars of this attack.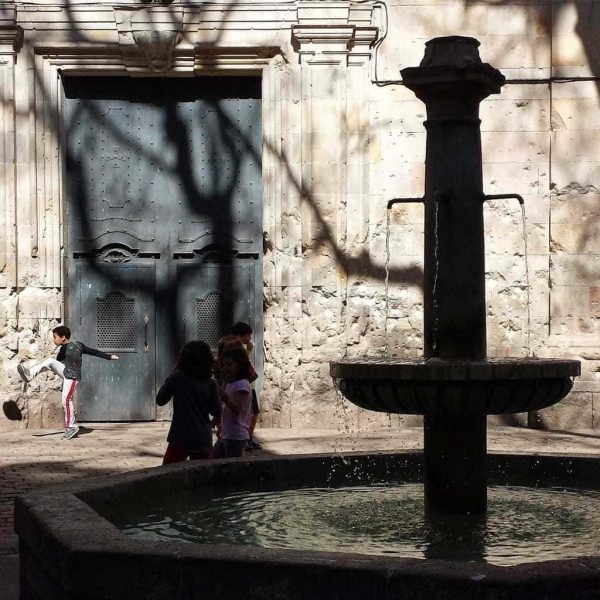 Church of Sant Pau del Camp
This gorgeous old church and former monastery was founded in the 9th century. It has survived despite several attacks and subsequent restorations over the centuries. The crumbling walls are decorated with lots of green plants, and the little church in the El Raval district looks a bit like an oasis surrounded by modern buildings.
Art Museums
Barcelona is spoilt for choice when it comes to art museums, which is why they have the Articket – a pass which combines six of the finest art museums the city has to offer for almost half the cost. This includes Fundació Joan Miró, Museu Nacional d'Art de Catalunya- MNAC, Centre de Cultura Contemporània de Barcelona – CCCB, Fundació Antoni Tàpies, Museu d'Art Contemporani de Barcelona – MACBA and Museu Picasso. But if you only have time for one of these museums, my pick would be the Museu Picasso.
Poblenou Cemetery
Although a cemetery may not seem a classic tourist attraction, I do find them fascinating. Often, the older cemeteries of a city feature some great examples of the area's architecture and art. Poblenou cemetery is no exception, with some really strange sculptures, mausoleums and terraces of burial niches.
Chocolate museum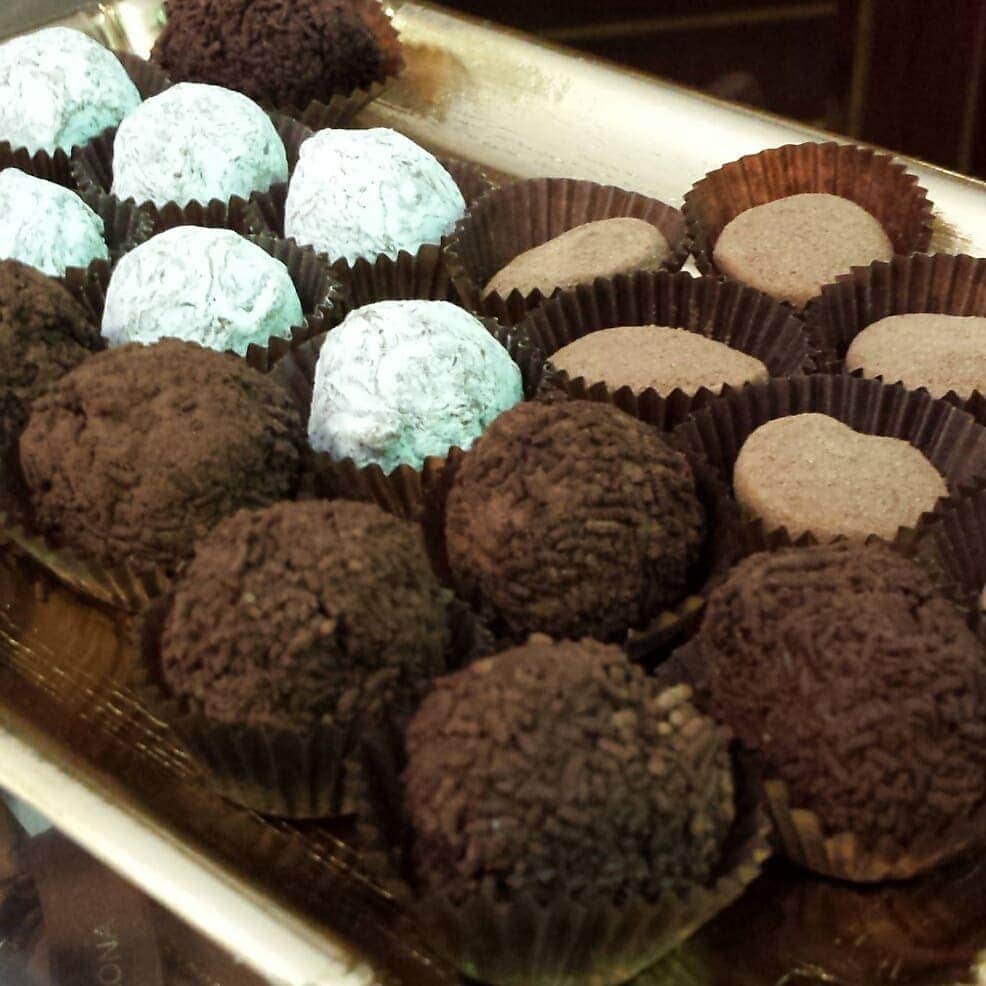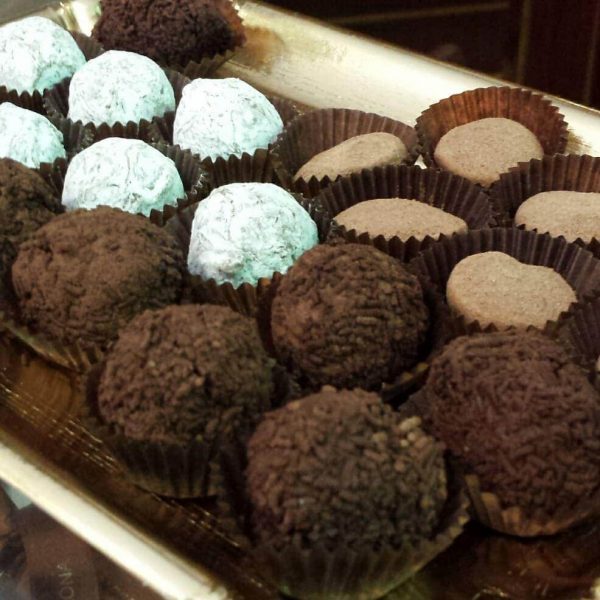 Museums don't have to be boring– the Museu de la Xocolata is the perfect example of this. And who doesn't love chocolate? This is a museum for adults as much as it is for kids – and it's ALL about chocolate. Even the ticket to the museum is a chocolate bar! While the museum may be small in size, they pack a lot into it with wonderful models created from chocolate that look good enough to eat.
There's everything from the Sagrada Familia to Spongebob Squarepants! The museum is also educational and provides information on the history of chocolate including how it was first created and how it is made today. And to top it all off, the museum has a splendid cafe which serves wonderful hot chocolate and indulgent treats to take home!
RELATED POST: Bumper Guide to Chocolate in Barcelona
Are there any other cultural things to do in Barcelona that you'd add to this list? Scroll down to leave a comment and let us know!