Some posts on this site contain affiliate links. If you book or buy something through these links, I earn a small commission (at no extra cost to you). Take a look at my privacy policy for more information.
Imagine crispy shredded duck spring rolls, crispy scallop rolls, and steamed minced pork dumplings. It's the start of any foodie's dream, and a few of the items on the menu at the Millennium Knightsbridge's dim sum afternoon tea.
My husband, Sean, and I are huge Asian food fans. From ordering late night Chinese takeaways and frequenting our favourite Taiwanese restaurant in Chinatown to holding our intimate wedding reception at Hutong at the Shard, we tend to place Asian food on our culinary agenda every chance we get. We also love discovering new places in London, so when we were invited to try the dim sum afternoon tea at the Millennium Knightsbridge's Le Chinois restaurant, we couldn't resist. After all, I'm an afternoon tea fanatic and can never say no to the opportunity!
The Location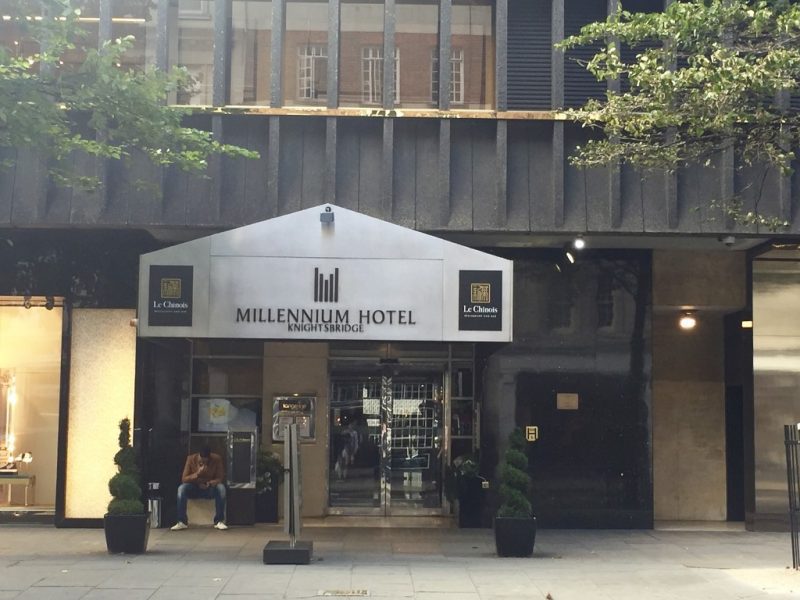 The Millennium Hotel sits on Sloane Street, in a rather understated building. It is directly across from the "only pub on Sloane Street" and surrounded by luxury retailers in every direction. The hotel is easily accessed using public transportation, and in an ideal area for walking off a big meal!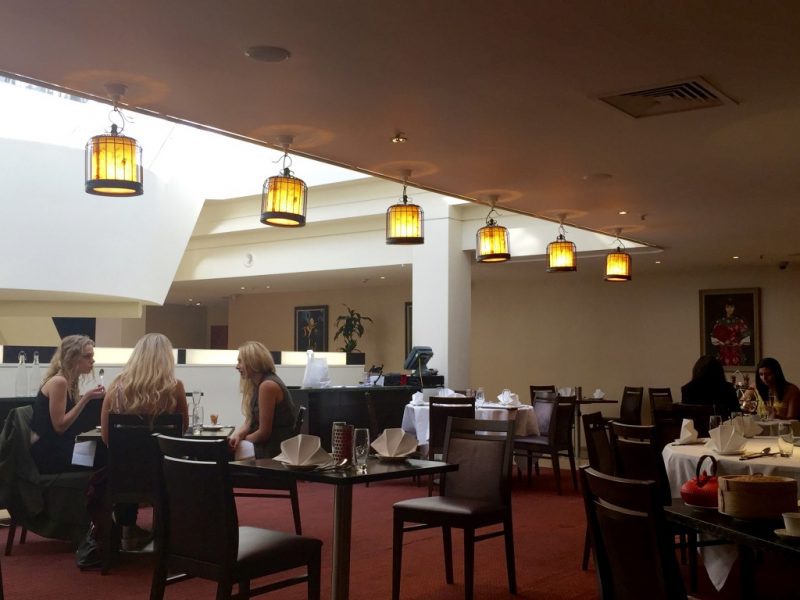 The dim sum afternoon tea is served at the restaurant, Le Chinois, which is located up the stairs from the lobby. At the top of the stairs, we were welcomed and escorted to our table after our shopping bags were stowed away in the coat check. The restaurant definitely feels like a hotel restaurant, but little accents like lanterns spruce it up.
Dim Sum Afternoon Tea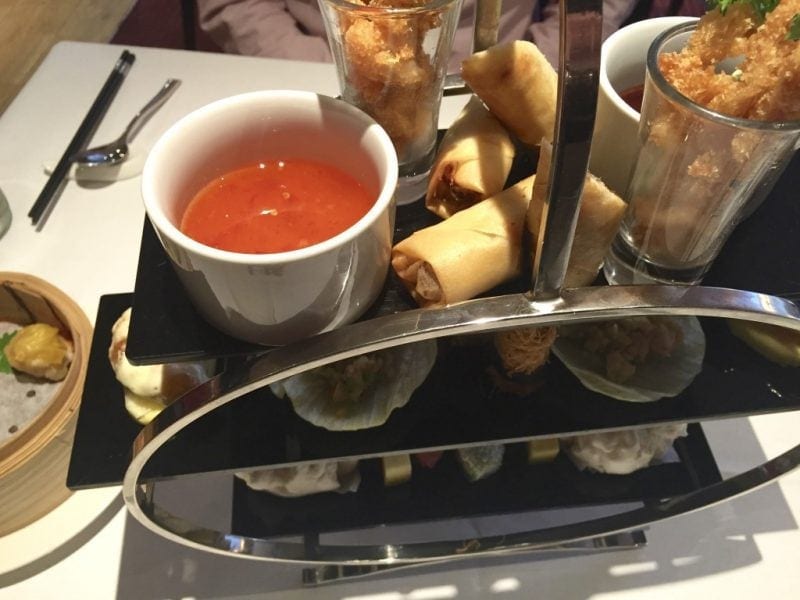 Once we sat down at our table, we were immediately brought champagne and told the chef was preparing our tea. I was a bit disappointed when I realised there would not be sandwiches (my favourite part!), but that feeling went away quickly when the spread arrived at our table. Instead of sandwiches, scones, and petit fours, our tea tower had the following dim sum items (in the order we chose to enjoy them):
Steamed Minced Pork Dumplings
Crispy Chicken Stick w/ Sweet & Sour Sauce
Crispy Shredded Duck Spring Rolls w/ Hoisin Sauce
Sauteed Prawns in Wasabi Sauce
Minced Chicken Lettuce Wrap
Crispy Scallop Rolls
BBQ Pork Bun
Fresh Mango
Mochi Cakes
This sandwich-less selection did not disappoint; in fact, it exceeded all expectations. The crispy items were perfectly crisped, and each individual portion had so much flavour. Neither of us are wasabi lovers, so we would pass on the wasabi prawns in the future, but that's not to say they wouldn't be delicious to a wasabi lover. We were left wanting more after we finished each piece – if this were a bottomless tea, we probably would've sat there for hours! My favourite item was the duck spring rolls; Sean loved the crispy scallop rolls.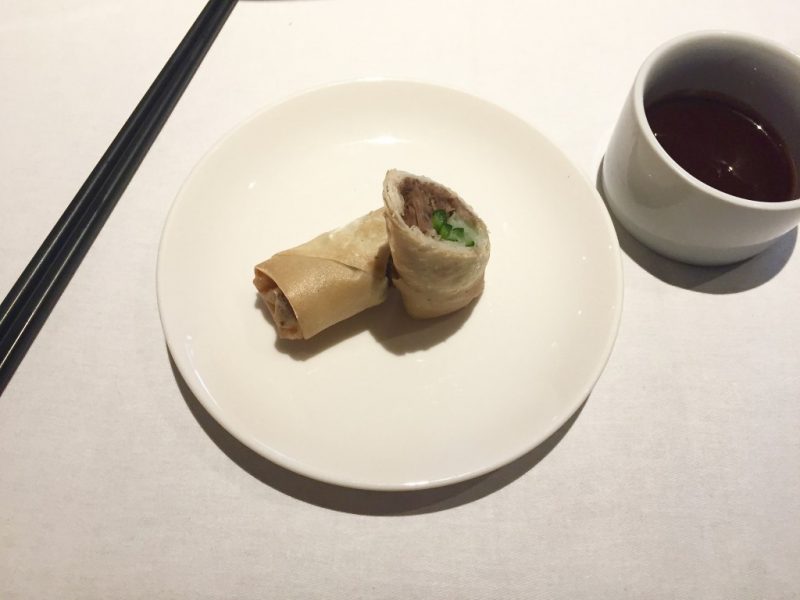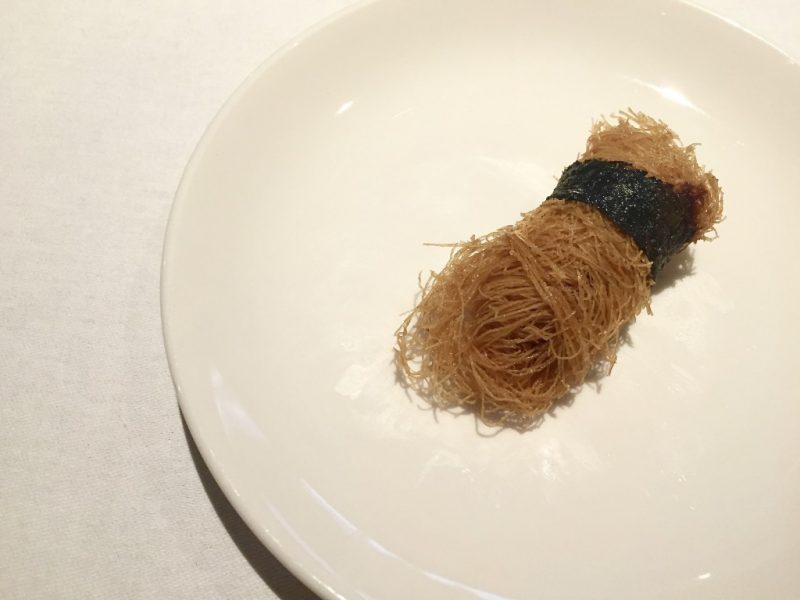 Unlike traditional afternoon teas, the actual tea was not the star of the show. Instead of asking us to peruse a long list of teas that all sound the same, our waiter simply told us that we could request the Chinese tea at any point during our meal. We chose to have ours toward the end, as we dove into the sweeter items.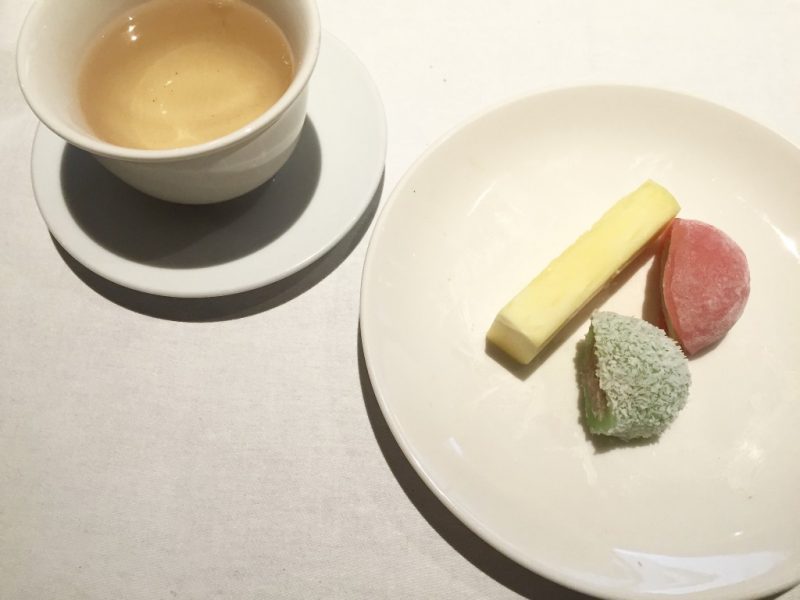 Overall Experience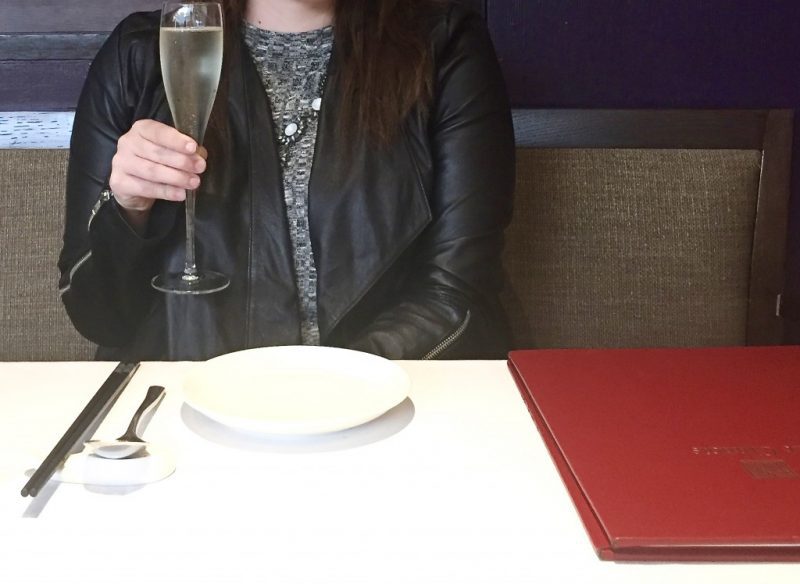 At £25 per person including a glass of champagne, the dim sum afternoon tea is perfect for anyone – from tourists on a budget to food fanatics.
The service was excellent – attentive and polite, but not too intrusive. Unlike most afternoon tea places, Le Chinois serves a normal lunch menu as well, so afternoon tea was not the only thing going on. This resulted in a more casual, relaxed vibe which was perfect for a Sunday afternoon. I recommend the dim sum afternoon tea to anyone looking for a different afternoon tea experience – and the husband agrees!
Information
Le Chinois – Millennium Hotel Knightsbridge, 17 Sloane Street Knightsbridge, SW1X 9NU, London, United Kingdom
Reservations: +44 (0)20 7201 6330 – [email protected]
We were offered the dim sum afternoon tea on a complimentary basis in exchange for an honest review; however, that has not influenced my opinion in any way, and all thoughts and words above are my own.