Some posts on this site contain affiliate links. If you book or buy something through these links, I earn a small commission (at no extra cost to you). Take a look at my privacy policy for more information.
After I first visited Marrakech in March last year, I did a post about the three main options when it comes to hotels in the Red City; a riad in the Medina, a luxury hotel in the Nouvelle Ville, or a resort complex in La Palmerie outside of the city. On my previous trip I tried out options one and three, but thanks to a recent business trip I can now say I've tried all three following a two night stay at the luxurious Sofitel Marrakech.
Situated on a quiet and leafy boulevard in l'Hivernage, a modern neighborhood making up part of the city's new town, the Sofitel is conveniently located close to the busy heart of the Nouvelle Ville and just a twenty minute walk from the Djemma el Fna. The neighbourhood is very tidy, quiet and safe – making it a perfect base for families, or for anyone made nervous by the labyrinthian streets of the medina.
Pulling up in front of the Sofitel 'Marrakech style' (in a rickety beige taxi with five of us crammed into four seats, and our luggage spilling out of a boot held half-shut by a belt) I felt a little awed at this glamorous building of traditional, dusky pink. But, once I'd spilled out and dusted myself off, I could not have felt more welcome. A beaming doorman leapt to our assistance and led us to the reception, where we were invited to relax on comfortable sofas with a crystal carafe of fresh orange juice and a silver platter of delicious, sugary macarons. There was a slight issue, as we arrived at midday to find that our rooms wouldn't be ready until the usual check in time of 3pm, although I think this was down to the booking company making an error rather than the hotel itself.
The hotel is beautifully decorated throughout, and all the public areas were sweetly scented with some hidden incense which made everything feel fresh and clean. There were a few touches of Moroccan décor, such as a traditional tea area with scattered cushions and a silver teaset on a rug, as well as more elegant decorations like crystal chandeliers. The staff were impeccable; everyone smiled and offered a greeting as I passed, and when I asked for a little help because my balcony door wouldn't lock, it was fixed within minutes. My room was cleaned twice a day, clothes I left crumpled on the floor were picked up and laid out neatly on the sofa, and even my pyjamas were unraveled from the heap beside the shower and laid onto my turned-down bed, ready to be slipped into.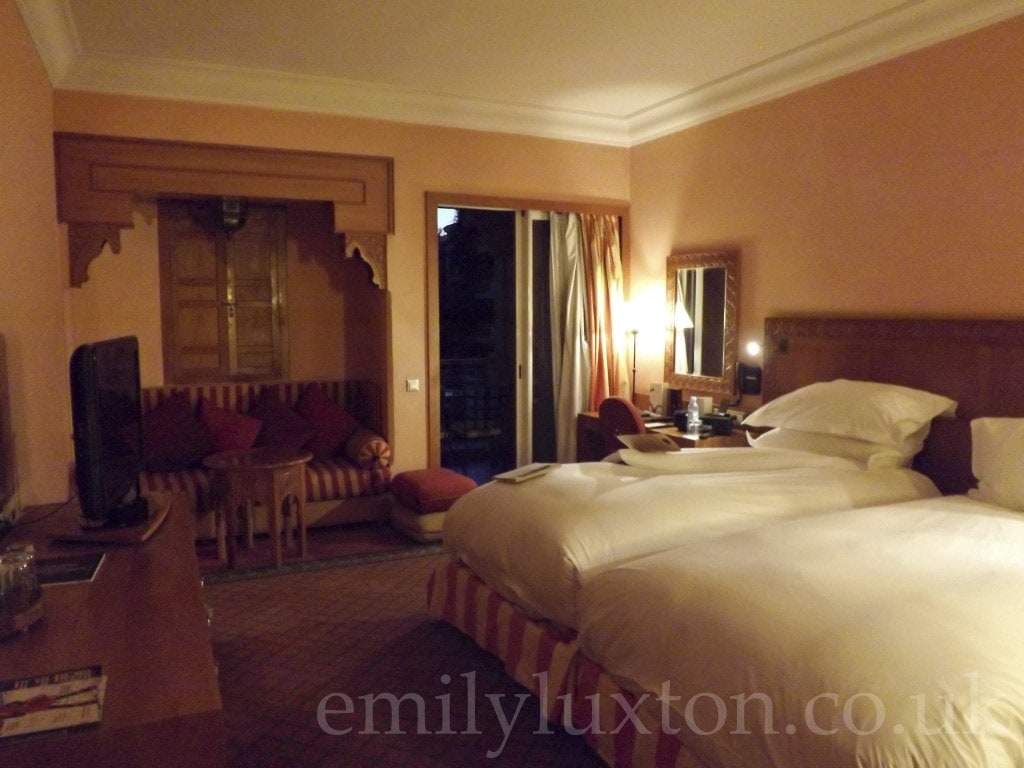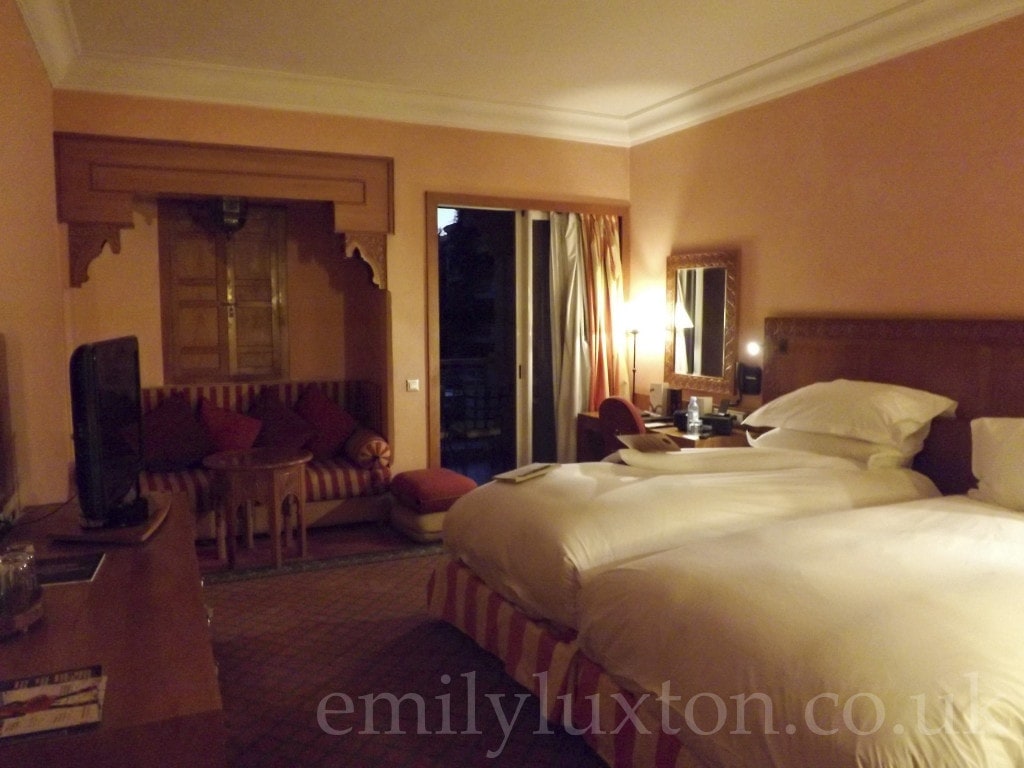 Essentially two hotels in the same complex, the Sofitel Marrakech offers the more modern Sofitel Lounge and Spa, decorated in neutral grey tones, or the Palais Imperial, with more traditionally Morocco décor and lots of warm, red tones. I was lucky enough to stay in this section, although my room was unfortunately in the furthest wing meaning a bit of a walk to get to the pool, restaurant, or simply the hotel exit; however this did mean that I was in the quietest area of the hotel. My room, a standard twin, was one of the best I've ever stayed in, beautifully decorated with some nice traditional touches, like the lovely curved archway into the large bathroom with it's Moroccan tiling. A small tiled balcony, surrounded by leafy hanging plants with brightly coloured flowers, overlooked the pool and also gave a view of the ghost-like, misty Atlas Mountains in the distance. The bed was beyond comfortable, the mini-bar well stocked, and the room had a few nice extras like a Bose sound system.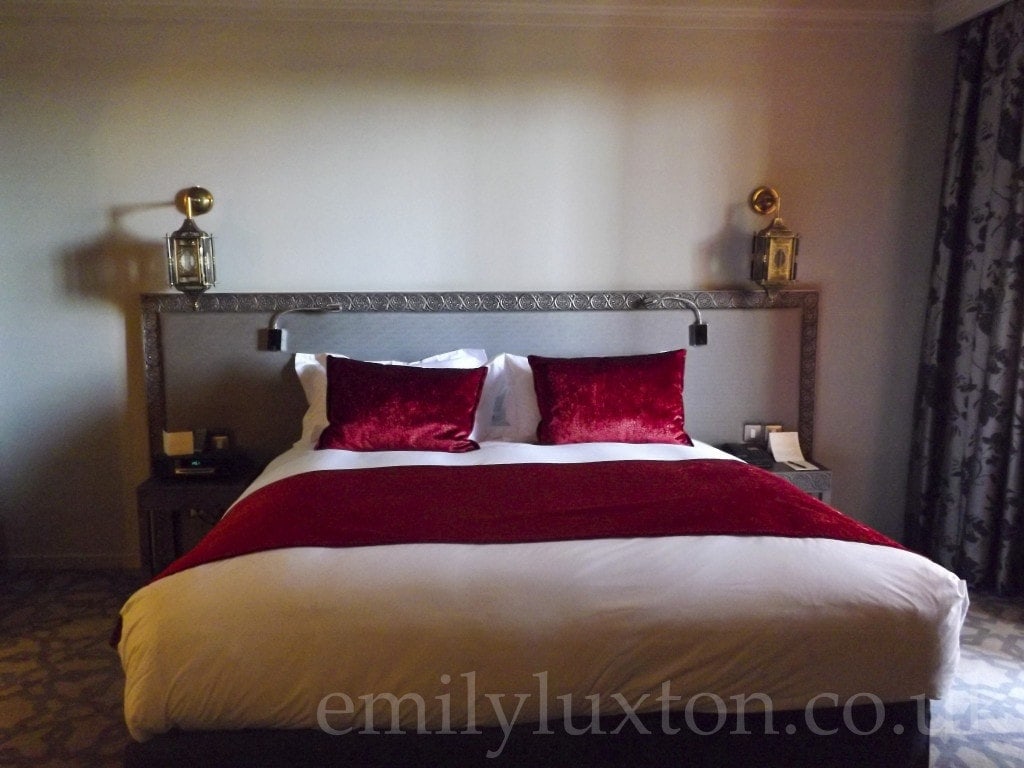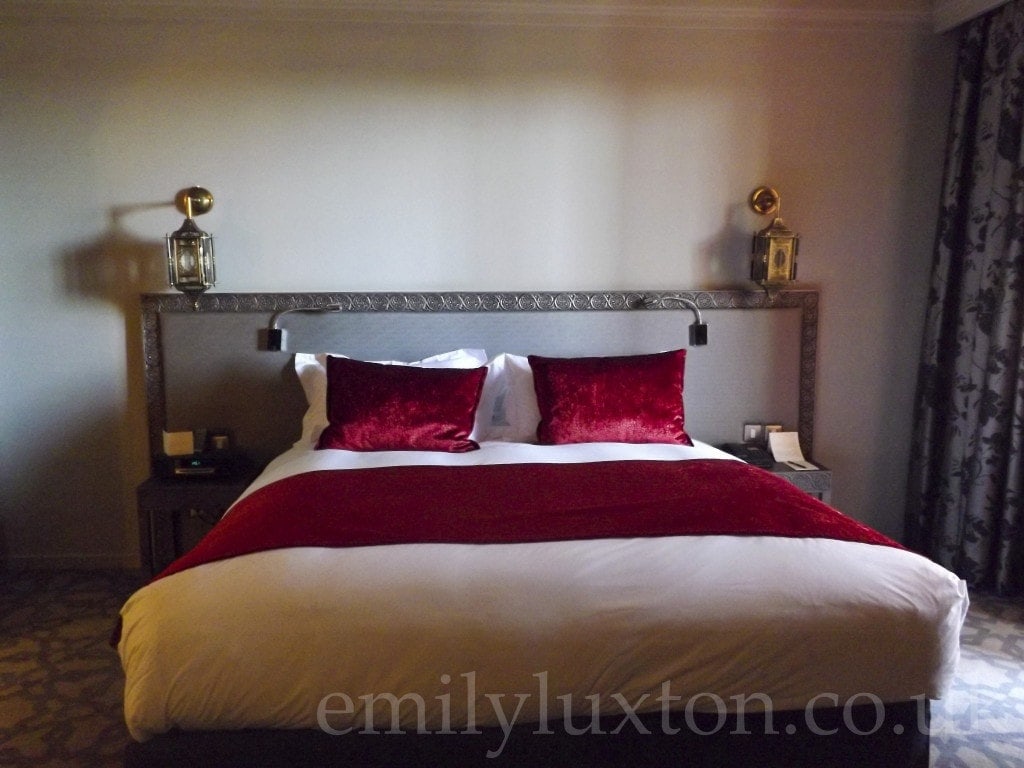 As I was travelling with colleagues, I also got to explore some of the other rooms, including one of the suites. This overshadowed my own room a little bit: gorgeous dark wood furniture with deep red trimmings; a huge, comfortable bed trailed with rose petals; two bathrooms with big marble worktops and lots of complimentary goodies; a beautiful balcony area stretching from the reception room to the bedroom and affording a fantastic view of the stunning grounds around the pool; even a Tassimo coffee machine! In spite of my room being gorgeous, I couldn't help but feel a little jealous.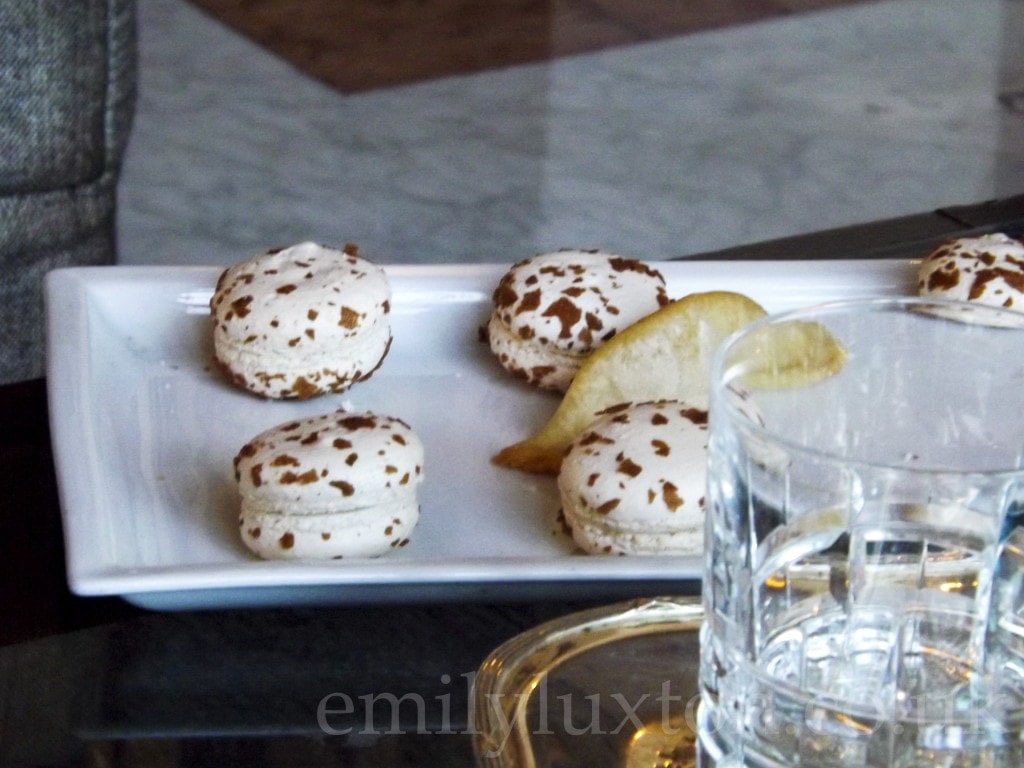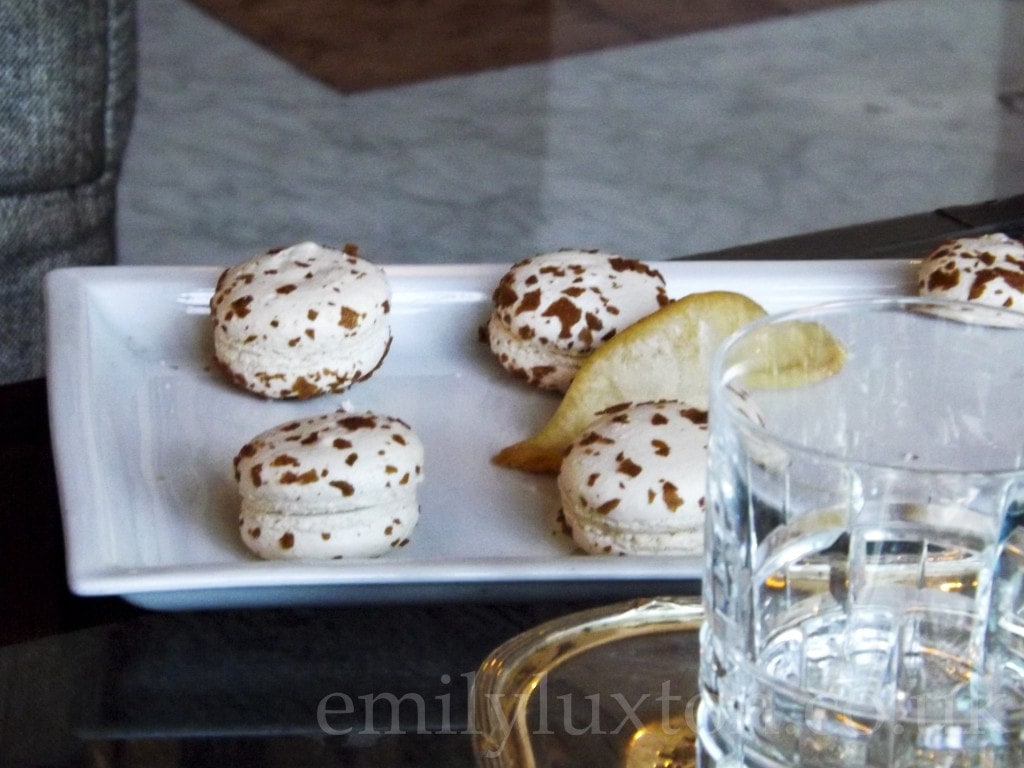 Food at the Sofitel was delicious, with still more macarons – you can choose the colour and filling to 'create your own' – at the dessert bar over lunch, as well as a grill out on the terrace serving up chicken skewers, steak cooked to order, and traditional tagines with couscous. Inside was a hot and cold buffet with an unbelievable variety, from sushi, to paté, to a paella-like seafood-and-rice dish. Breakfast was even better, with an array of Moroccan breads and honey – a favourite I discovered last time I visited – alongside a hot buffet of English breakfast staples, as well bread and cheese, croissants and other pastries, and delicious fresh juices. All this was served up in the beautifully peaceful La Jardin; big, spacious and light, the restaurant is decorated in airy white and opens out onto the pool table through big patio doors.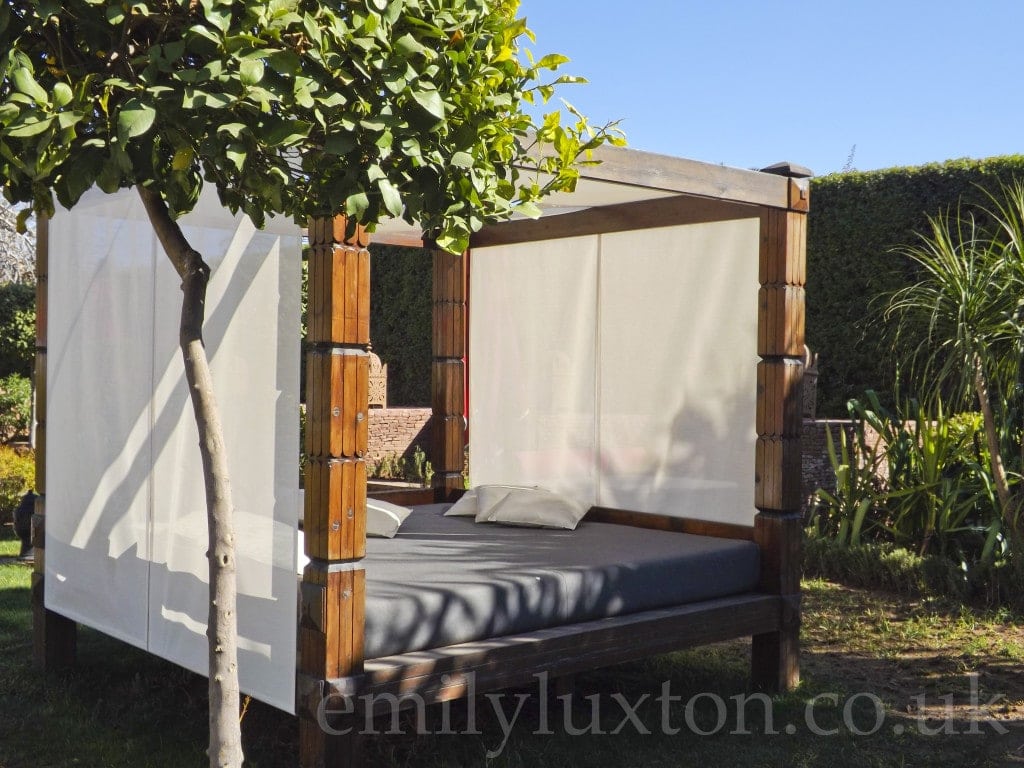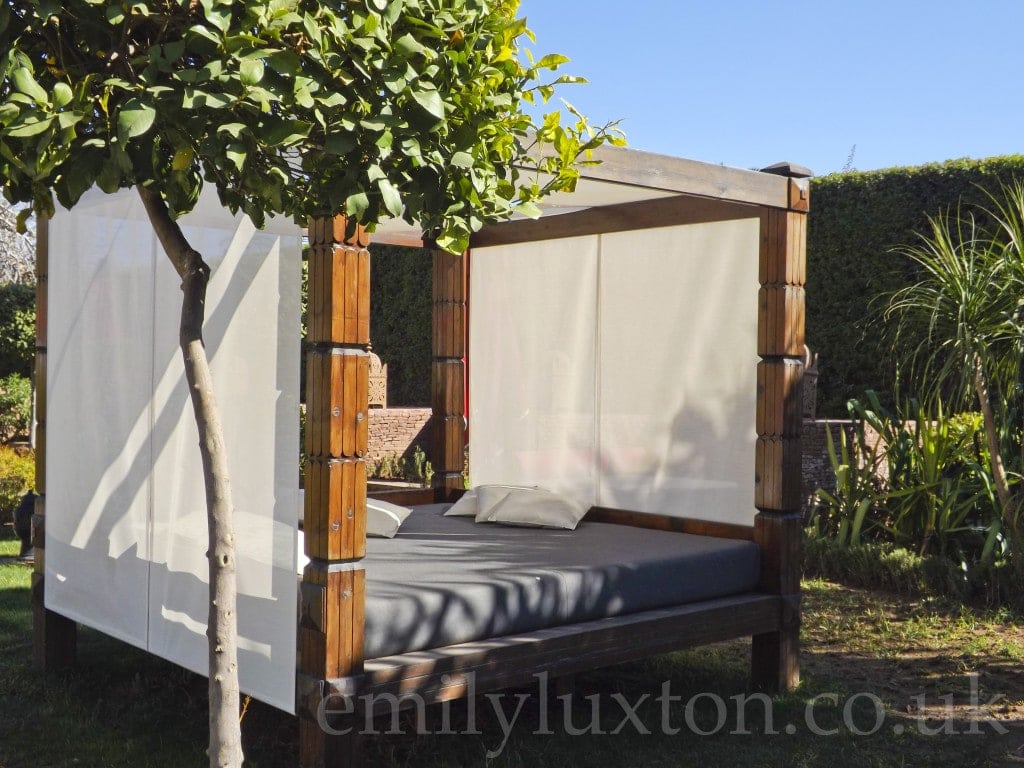 Unfortunately, being on a work trip, I didn't have time to sample the hotel's impressive spa – particularly after I had a nose through the 'menu' and turned pale at the prices – but I did find time to enjoy the beautiful January sun next to the stunning pool! The hotel has two wings to form a 'U' shape around some beautiful grounds filled with lush grass, trees and plants, and two lovely pools. The first of these, closest to the restaurant, is unheated and the Moroccan winter sun – hot as it was compared to the British weather I'd left behind – did nothing to warm the brain-numbingly cold water. Other than slipping my toes in to cool down, I steered clear of that pool, opting instead to lounge on one of the big, comfy pool-side 'sofas' and lap up some much needed sunshine. The pool terrace is fantastic, with sofas and cushioned sun loungers, a little bar with patio furniture just behind, and over to the left in amongst the gardens are hammocks, and shady beds under canvas canopies. The air is filled with a thick, floral smell, as well as the inescapably sweet scent of the orange trees which are found everywhere in Marrakech. All in all, a beautiful atmosphere. The second pool is heated, so you can take a swim year-round, even in the early morning or evening, and even in the rain – like I did on my second day when the weather took an unfortunate turn for the worse.
Another of the hotel facilities I sampled was SoFun, the Sofitel's bar and nightclub. The club is a little separate to avoid noise travelling into the hotel, and is reached by walking through a bouncer-guarded metal detector (which definitely helped me feel safe partying in a city like Marrakech) and along a winding path through some sculpted gardens. Inside, SoFun is pretty small but very trendy, with a bar along the front at the foot of the stage, and another up some steps at the back. The dancefloor isn't huge – although our party made the most of it – and bar prices were high, but what sold it for me was the fantastic live band who were belting out a great mix of tunes along with some incredible dance moves!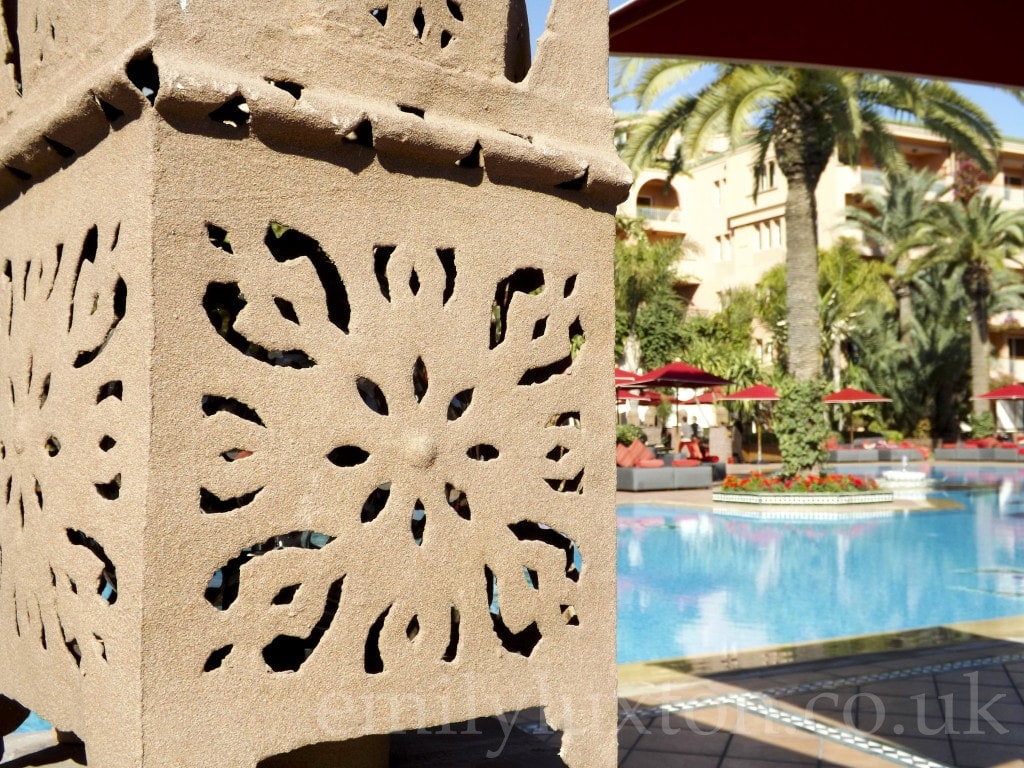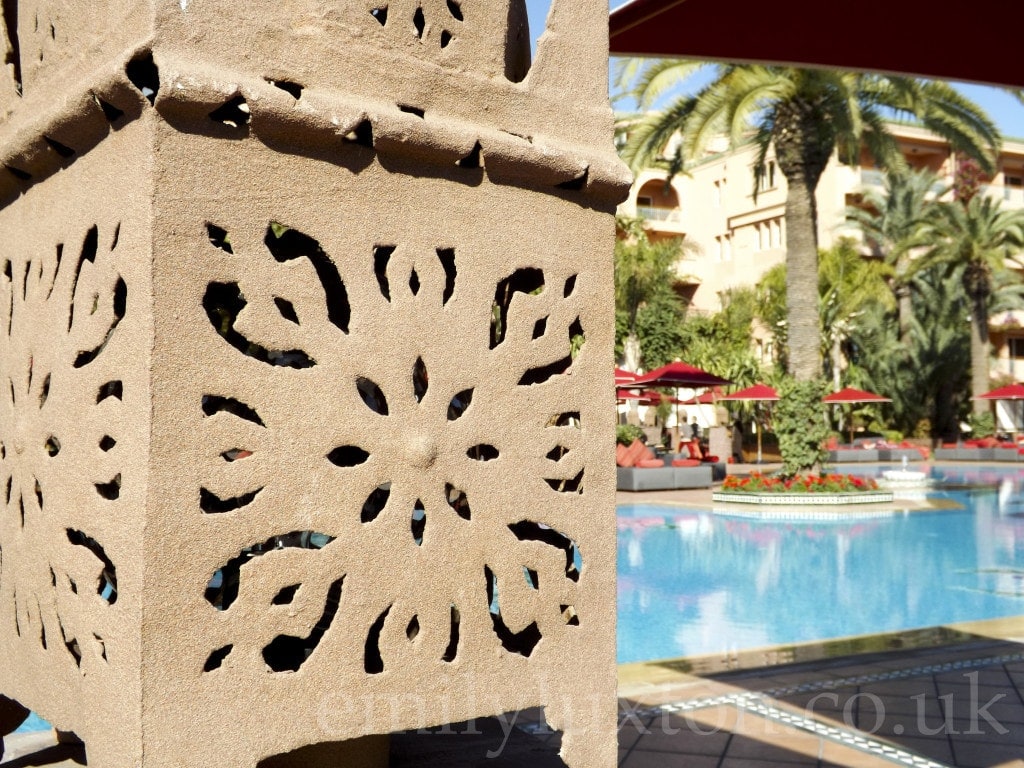 My stay at The Sofitel in Marrakech was something of a dream come true for me, far beyond the usual cosy B&B's I usually opt for while travelling. In spite of two rather late nights and early starts, I had the best sleep I've had for a long time – in fact I'm still missing that lovely bed – and that little break enjoying the sun in a beautiful setting was just the pick-me-up I've been needing! This hotel makes a perfect base for exploring the city, without having to stay right in the heart of the action – where things can get a little intense and where getting lost is a certainty – but still being within a few minutes walking distance of all the major attractions.
Information
Sofitel Marrakech: Prices start at £140 per night. Rue Harroun Errachid, Quartier de l'Hivernage, 4000 Marrakech