Some posts on this site contain affiliate links. If you book or buy something through these links, I earn a small commission (at no extra cost to you). Take a look at my privacy policy for more information.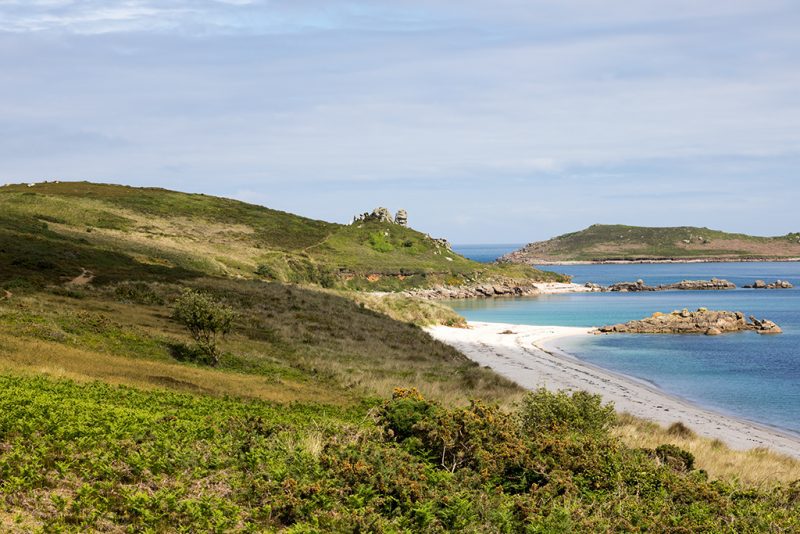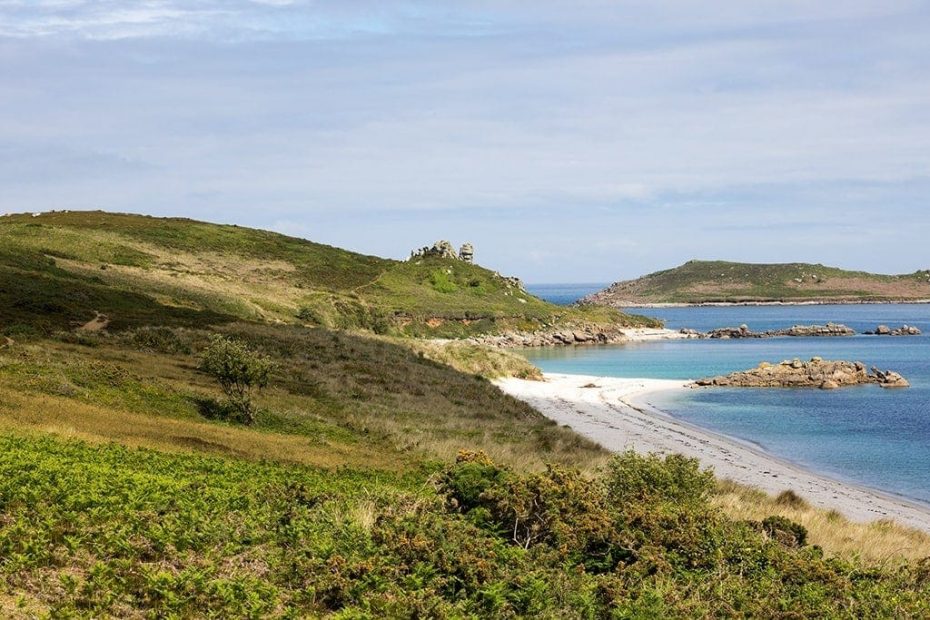 My final stop in the Scilly Isles was St Martins, and yet again it seemed like a whole different world. This was an island of striking contrasts, a blend of everything that makes the Scilly Isles fascinating and unique.
The white sandy beaches and clear, turquoise waters of Great Bay wouldn't have looked out of place in a Mediterranean holiday brochure. Inland, the hills were coated in stubby grass, curling ferns, and bright purple heather, looking far more English than the tropical-seeming beaches below. And different again were the narrow beaches on the other side of the island; more rugged and adventurous, their white dunes dotted with windswept beachgrasses.
Fittingly, I was staying at the Karma St Martins resort, itself a striking mixture of contrasting elements. On the outside, the resort is a striking complex of traditional cottages built from local stone. The surrounding flower gardens and general grand exterior have an old-school feel, but inside the resort was surprisingly contemporary, with luxurious, modern decor and cute eclectic twists. Newly refurbished, Karma St Martins reopened earlier this year and has created the perfect atmosphere to relax in.
Karma St Martins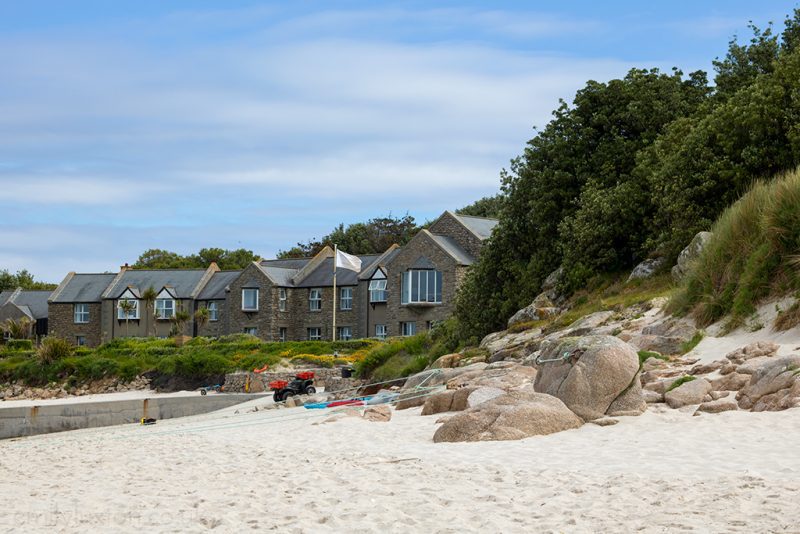 With just 30 rooms, the atmosphere at Karma St Martins is intimate and peaceful, despite the resort's size. I was lucky enough to be staying in the honeymoon suite, but all the rooms I checked out were of the same high finish and calming contemporary decor. My room was beautifully tranquil, done out in a muted colour scheme of pale greys trimmed with soft lavender and splashes of striking purple. The lounge was enormous, with a big private balcony and huge windows offering panoramic views of the Tean Sound. Modern, sleek, and as comfortable as it was beautiful, this room was the perfect place to spend a couple of days in blissful relaxation.
Downstairs, the calming colour schemes continued, with little nods to the island's nautical heritage. Although the restaurant is justifiably popular with locals and tourists alike, the resort itself retains a quiet, exclusive feel. Instead of squeezing in as many rooms as they can, Karma have put the abundance of space in their resort to fantastic use, creating plenty of spaces to unwind and chill out in complete peace and quiet.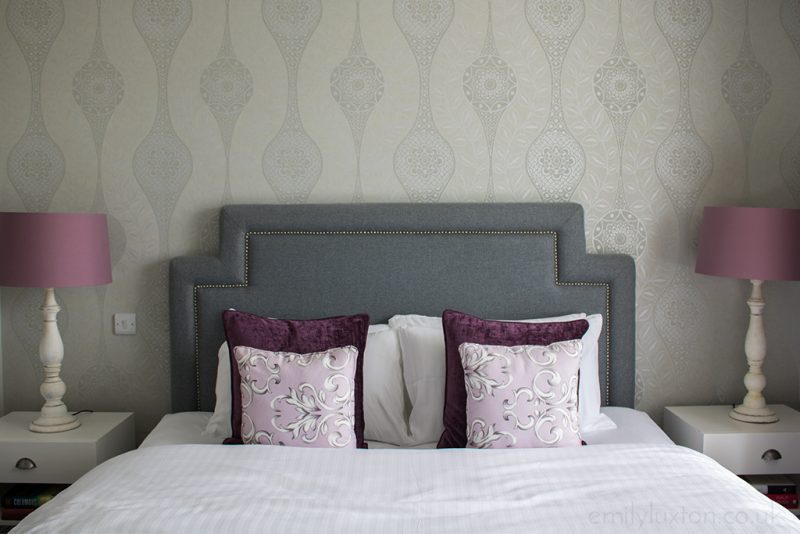 I loved the little library area, complete with record player and a bespoke vinyl collection. Outside, sun loungers were dotted around the grounds between the flower beds, all far enough apart to offer privacy and relaxation rather than that icky holiday feeling of being packed in like sardines. Wherever I went in the resort it was blissfully quiet, cosy, and sublimely restorative. Team that with the stunning nature and fresh sea breezes of beautiful St Martin's and you have a winning combination.
It's All in the Detail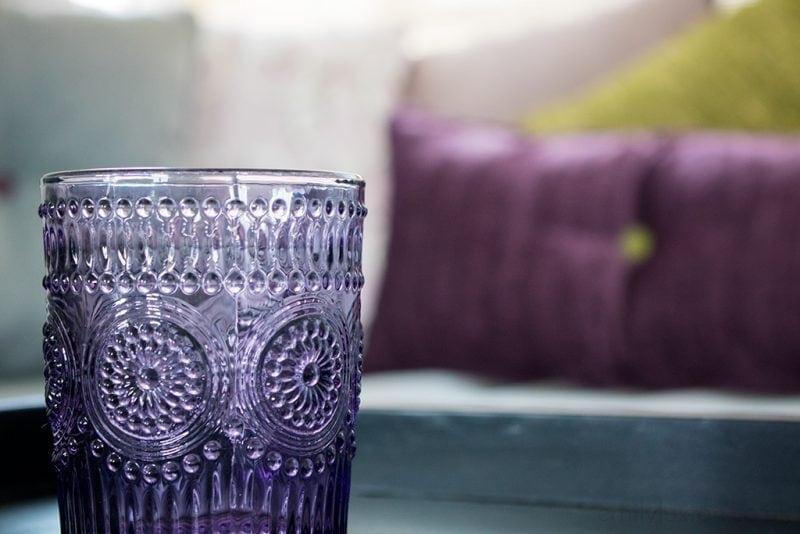 Whilst the decor was classy and fairly simple, Karma was full of surprising little twists and well-considered details that really made my stay there. Every room is individually decorated, with pale colour schemes and little nautical touches that draw from the strong connection St Martin's has with the sea. Each room also has a small selection of books on hand from the well-stocked library, and all books are carefully chosen with the resort's location and the island's history in mind. Lots of great British novels, history books, and all kinds of books about the sea.
Also in the library was my favourite detail, a wine vending machine! The Wine Emotion System dispenses a selection of wines by the glass, giving you the chance to test your way through the wine list and choose your favourites before ordering a bottle with dinner. Or just giving you freedom to grab a quick glass whenever you fancy one. It's a great idea and yet another clever little detail that made my visit to Karma really unique.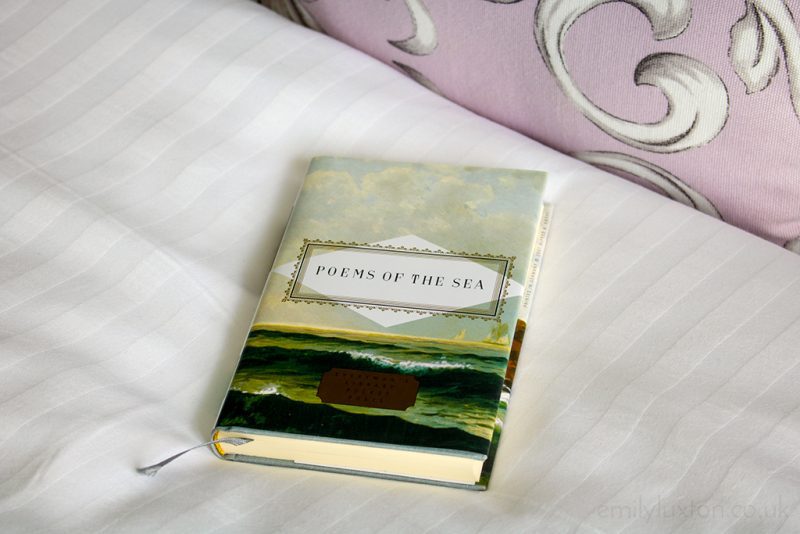 The Spa
If my visit to Karma St Martins was all about relaxation and restoration, the pinnacle of this was my visit to the brand new spa. Classically decorated and utterly tranquil, my treatment room had a skylight to allow in natural daylight, which had a really pleasant effect. In the mood for a total bliss-out, I indulged in a deep full body massage to really see off the last lingering stresses and muscle aches from the weeks before my trip.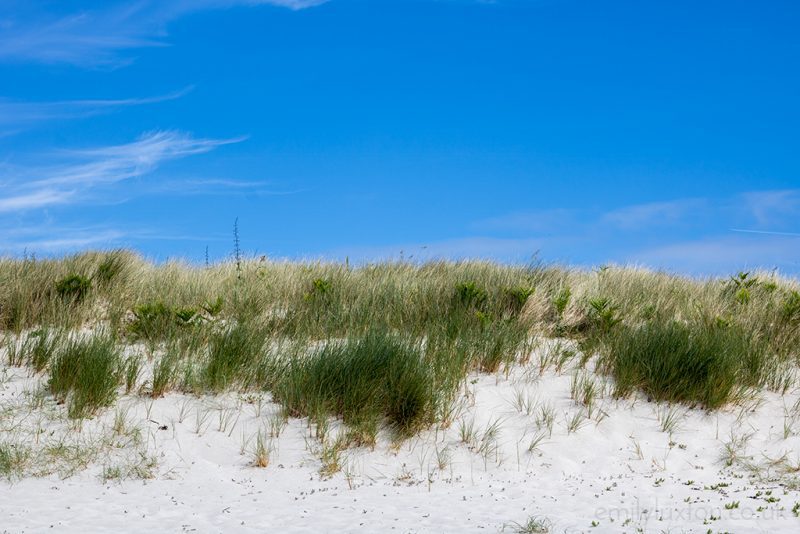 Deep was the word! Spa therapist Rolina's small size belied her impressive strength, and with her surprisingly strong hands she kneaded out any trace of stiffness from my back and shoulders. It was total heaven! Better still, the bespoke spa products utilise the abundance of indigenous fauna on St Martins, and Karma Group sustainably harvest local ingredients to create some amazing products.
Dinnertime
As ever in the Scilly Isles, the real highlight was the food. Karma's Cloudesley Shovell restaurant serves up a feast of local produce, with a strong focus on the Scilly's exceptional seafood. The menu – which changed daily – was modern and fun, combining seasonal local ingredients and classic British cooking with a contemporary twists. An absolute highlight was the seafood risotto, deliciously creamy and piled high with tasty fresh seafood.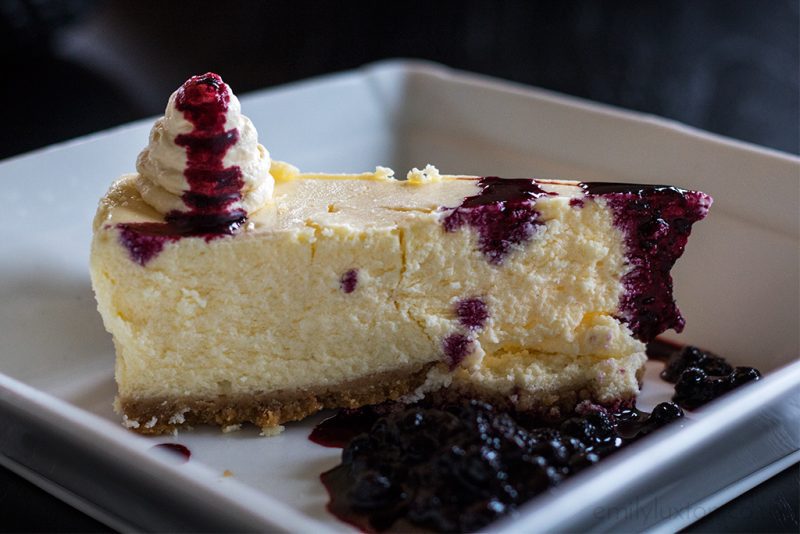 St Martin's boasts a lot of great produce. Organic farms supply the restaurant with seasonal vegetables, while the local fishermen provide an ever-changing supply of excellent quality fresh fish. There's even a vineyard on St Martin's, more successful than other English vineyards thanks to the local sub-tropical climate of the Scilly Isles. The winelist at Cloudesley Shovell featured a few of the local wines, and I was surprised to discover that my first English wine was actually pretty good.
The winelist is a great example of what I loved most about Karma St Martins. They're completely in tune with their location. Karma are making the most of the excellent local produce and the stunning natural environment around them, to create an experience that's completely unique.
Karma St. Martin's is open from Good Friday – 31st October. Prices start from £190 pr/pn. Check the latest prices here!
During my stay, I was a guest of Karma St Martins for two nights. As always, all words and opinions are my own.