Some posts on this site contain affiliate links. If you book or buy something through these links, I earn a small commission (at no extra cost to you). Take a look at my privacy policy for more information.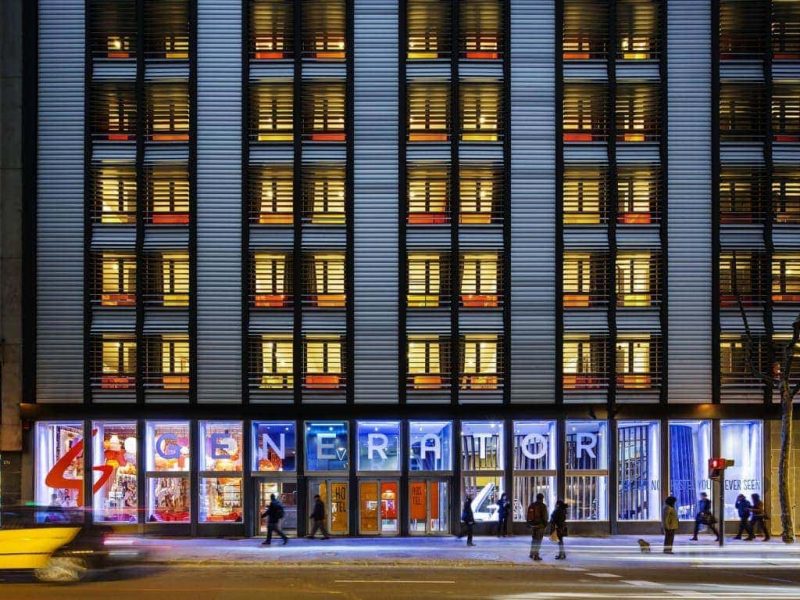 Location:5
Atmosphere:5
Staff:5
Cleanliness:5
Bed Comfort:5
Security: 5
Noise Level:5
Is this the nicest hostel I've ever stayed in? Quite possibly. Bold words, I know, so let me back them up. Generator Barcelona is a seriously cool, modern, hostel-cum-hotel in a fantastic location, right at the heart of the city.
Trendy décor, a great vibe, and super traveller-friendly touches, Generator is like a hostel designed by someone who has stayed in a lot of hostels, stolen all their best ideas, and scrapped everything that was wrong. This is easily one of the best hostels in Barcelona, in my humble opinion! Forget everything you thought you knew about hostels, because these sleek dorm rooms are nothing like the ordinary experience.
RELATED POST: How to Spend 2 Days in Barcelona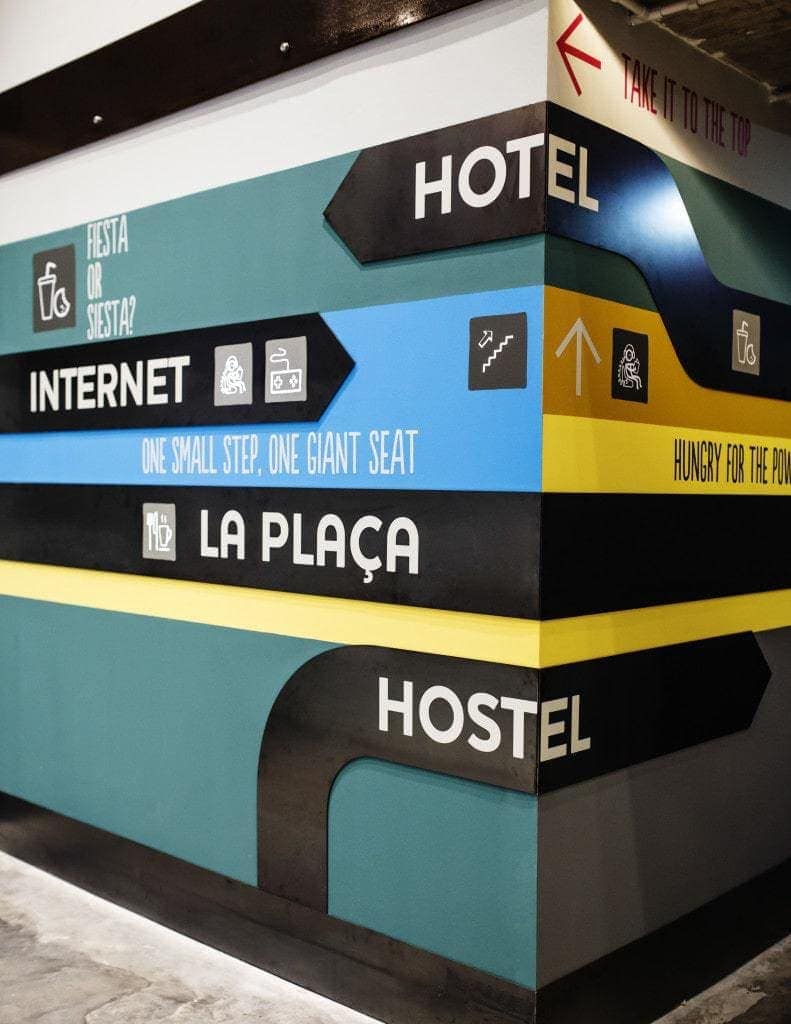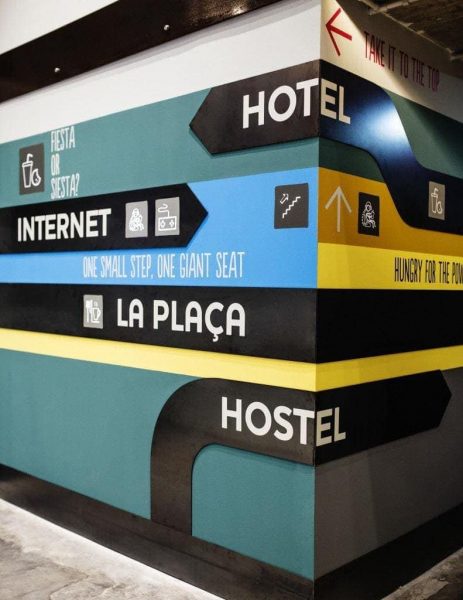 First up, and most importantly, the dorms. Mine was a six bed on the third floor – aka El Raval, because all the floors are named for a district in the city. Generator is massive, and laid out like a hotel (it also operates as one), so the rooms feel nicely cut off from the common areas and bar down on the lower floors – and not a peep of noise made it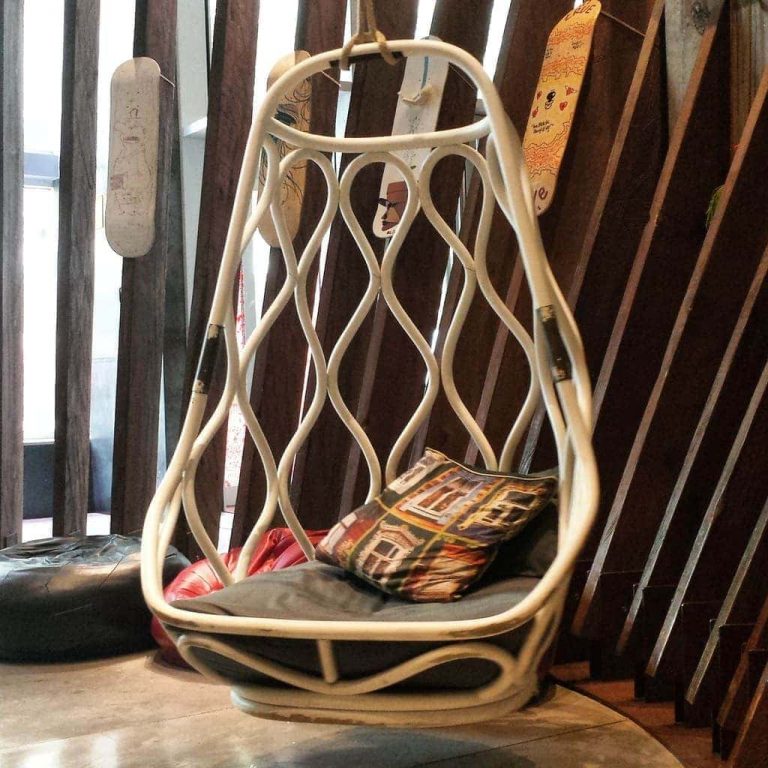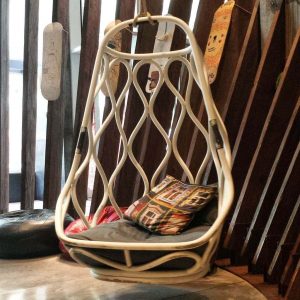 up to my dorm. It's genuinely the quietest night's sleep I've ever had in a hostel.
The dorm was super clean – hotel clean – with impeccable white linen and gleaming bathroom surfaces, but even more welcoming was the sexy modern décor with bright red walls, wooden floors, and colourful ceiling art. More welcoming still were the comfy beds, cleverly designed into wooden pods with a little walled-off section at the head end for privacy – plus a small shelf, individual reading light, and a plug socket. Large, lockable under-bed storage cupboards, oodles of space despite being a fairly compact room, and loads of light coming through the huge windows, completed what has to be the best thought-out hostel dorm I've seen. Not to mention every dorm in Generator Barcelona has an ensuite bathroom (with super fast, hot power showers). Why can't they all be like this?
Situated right at the heart of the city, less than ten minute's walk from the Diagonal metro station and around 25 minutes to the Plaza Catalunya, Generator Barcelona is where it's at – literally. The location was perfect, right on the edge of my favourite barrio in the city – trendy, laidback Gracia, with it's sunny plazas and quirky shops – and within walking distance of attractions like the Sagrada Familia and Casa Batlo, not to mention a ton of amazing bars and r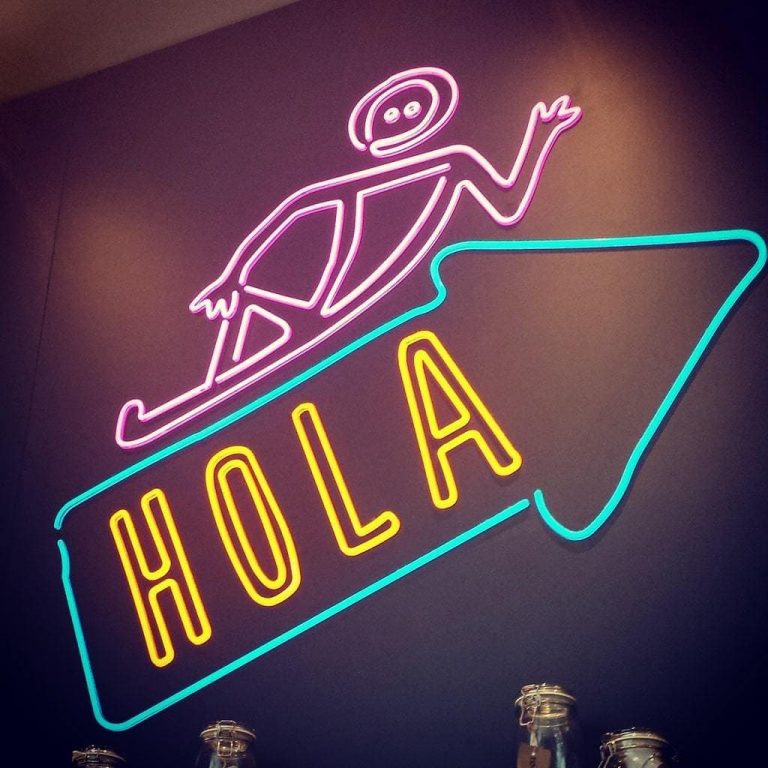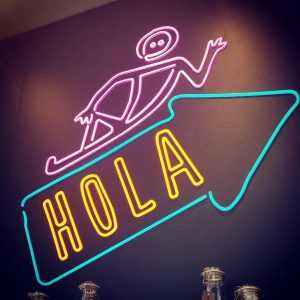 estaurants. Plus, Gracia's hipster vibe seems to have influenced Generator, which is seriously cool – think skateboard art gallery installations and bright, funky signage. It's just plain awesome.
Do I sound like I'm gushing? Probably because I am. My stay at Generator Hostel felt like a first date that went really, really well; I never wanted it to end, and by the next morning I was totally in love! Friendly, multi-lingual staff on hand 24/7 to help out, a jam-packed calendar of daily events (from live music to art installations), and just the best atmosphere – this was the perfect place to spend a night in one of the coolest cities in Europe. All over the décor was modern and trendy, from industrial grey with artistic trim in the lobby, to a retro theme in the bar, with about a thousand orange lamps and recycled metal tables. The vibe was chilled, cool, and very chic – like a luxury hostel.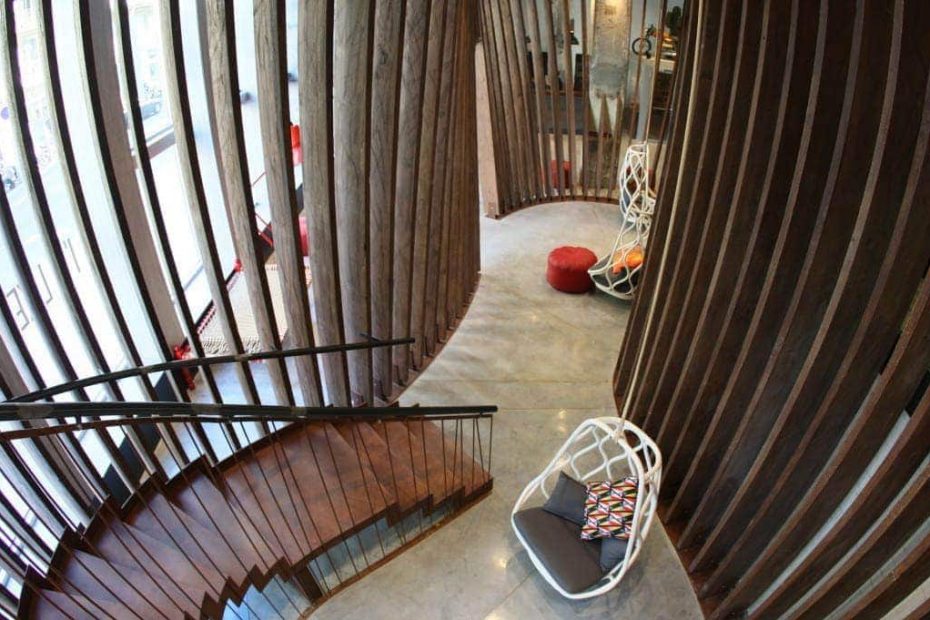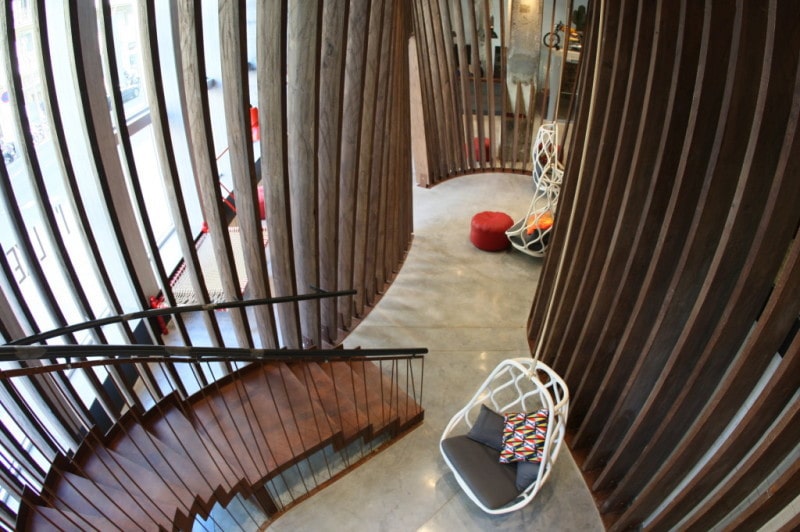 Being a cross between a hotel and a hostel means that the standard hostel facilities were all on another level, too. The bar and cafe area not only looked amazing, but it served up really tasty, locally influenced food at low prices from 12-10pm everyday – plus delicious local coffee for just €1.50. It's also just a great place to chill out and use the hostel's free wifi (which is super-fast, by the way). Throw in a funky lounge and loads of chill-out areas dotted around the hostel, laundry and free luggage storage, travel shop, 24 hour reception, and security – and you have pretty much everything you need covered. The only, only thing missing is a kitchen – something I like in a hostel just to save me buying every meal out – but with cheap food at the bar and thousands of amazing options around the city, this isn't really the end of the world!
Best hostel I've ever stayed in? Almost definitely. It's cool and laid-back, the dorms are quiet, security is tight, the wifi actually works, and there's a party if you're looking for one or a chilled-out vibe if you're not. I genuinely loved my stay at Generator Barcelona and will definitely book in again next time I travel.
[stextbox id="info" caption="More Information" bgcolor="F0F0F0″ cbgcolor="0ABAB5″ bgcolorto="F0F0F0″ cbgcolorto="0ABAB5″]
Generator Hostel Barcelona – Carrer de Còrsega, 373-377, 08037 Barcelona
Beds start at €9 per night
Phone: +34 932 20 03 77 – Email: [email protected]
Disclaimer: I received one free night at Generator Hostel in order to research and write this review. However, that hasn't influenced my opinion in anyway, and all thoughts and words above are my own and 100% honest.
[/stextbox]