Buenos Aires is a city of culture, class and sophistication, full of beautiful architecture, tree-lined streets, boutique stores and gorgeous cafés. Sam and I haven't been somewhere like this since leaving Europe, so what better way to embrace our latest destination than with afternoon tea at a gloriously beautiful hotel?
As the sky turned black with an afternoon thunderstorm, we ducked into the inviting glow of the Hotel Alvear Palace. Behind the antique revolving doors, as world of shimmering marble and crystal chandeliers took our breath away. The Palace is stunning; serenely luxurious decor, formal but friendly staff, and a touch of old-fashioned glamour lurking in every corner – but not detracting from the clean modernity of the hotel.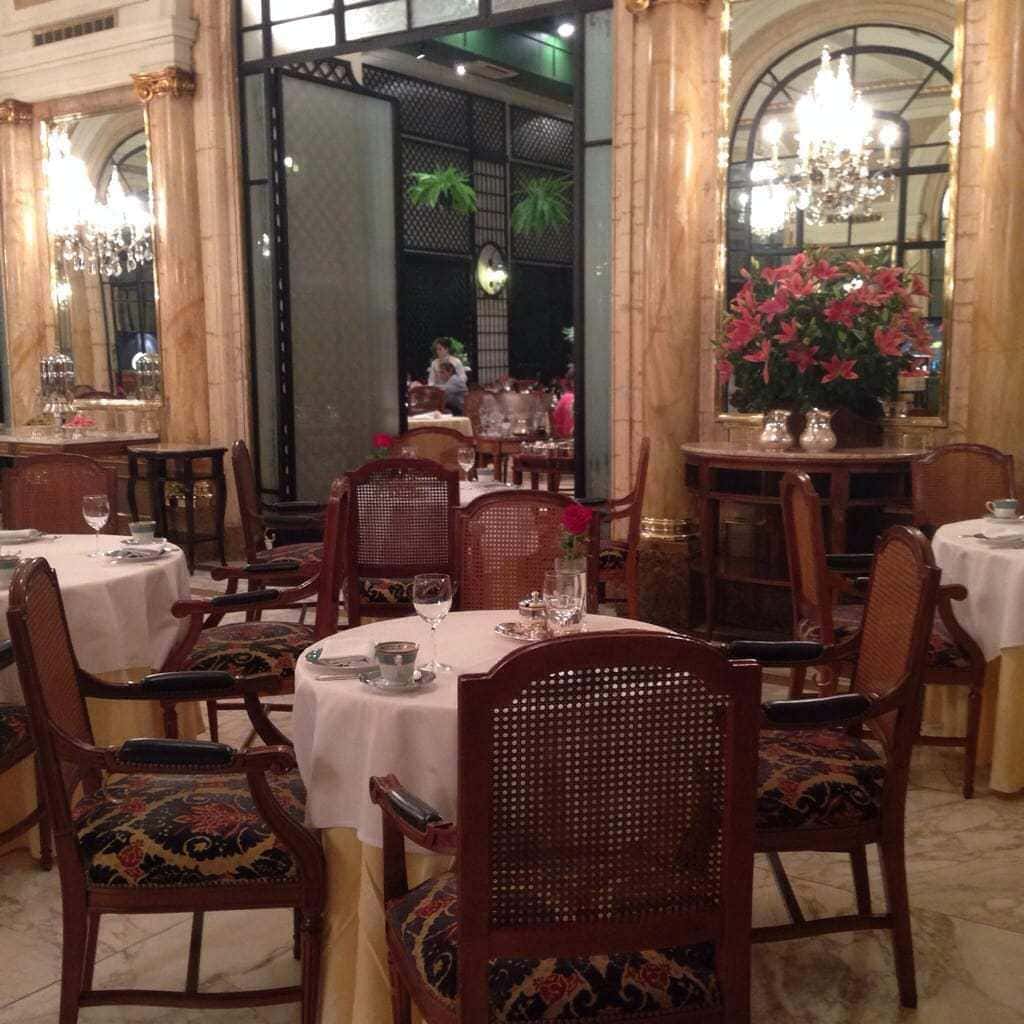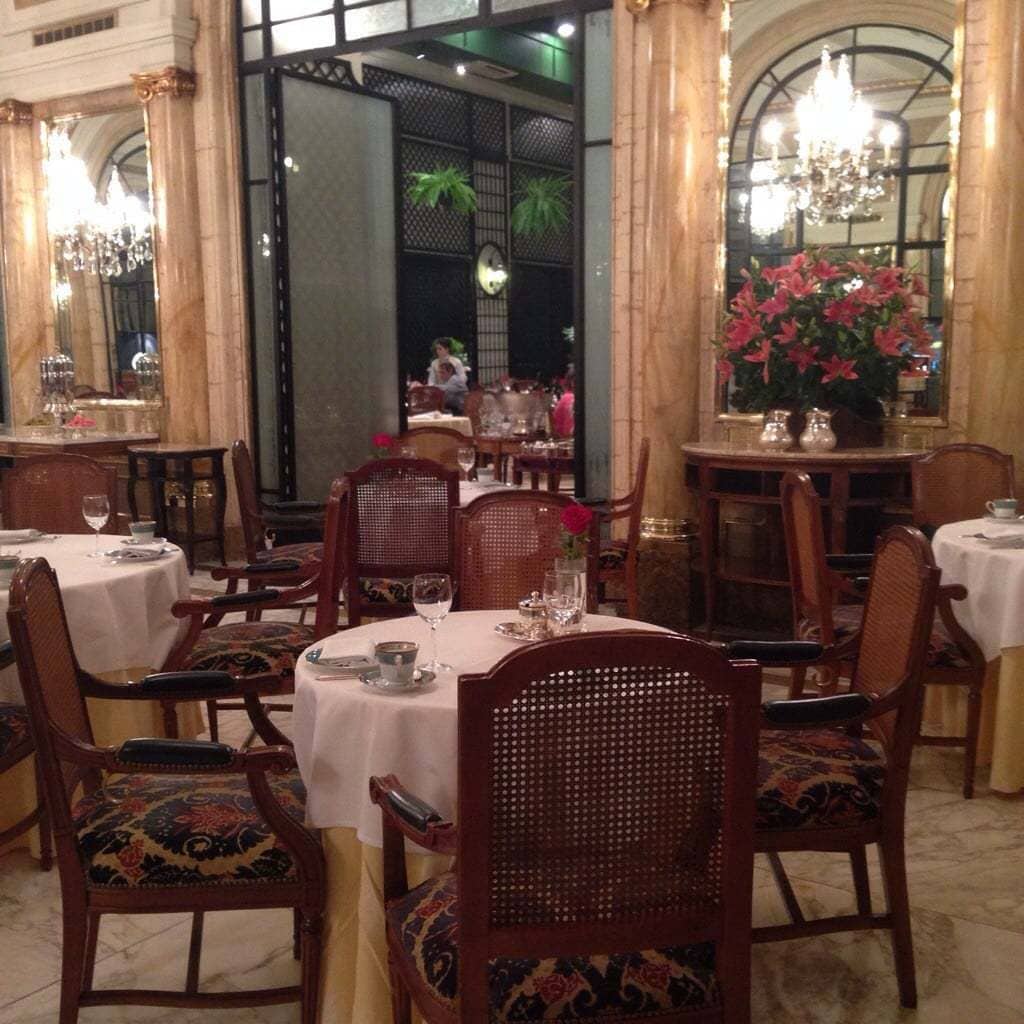 L'Orangerie, the exquisitely decorated restaurant on the Palace's ground floor, holds afternoon tea every day from 4:30pm to 7pm (Sundays 5pm to 7pm). We were greeted by impeccably white linen, shimmering glass, and a string of dazzling chandeliers unlike anything I've seen before. L'Orangerie's afternoon tea is served in a beautiful, floral section of the restaurant with a high, glass roof and glass walls looking out into a small garden, and with flowers everywhere – big bunches of rich, red roses in antique vases – the effect is a little like a very glamorous greenhouse, although much more comfortable, with shining silverware and a beautiful, pastel-coloured china tea set. We haven't experienced luxury like this in a very long time, so this was a real treat.
The tea is a wonderful, drawn out affair starting with pastries and a choice of hot drink. While I opted for a sumptuously creamy, extra-chocolatey hot chocolate, Sam tested out two teas from the extensive, two-page tea menu. First came Vanilla Tibet, a sweet, vanilla flavoured tea which was absolutely delicious, followed three cups later by Royal Fruit, whose warm, spicy flavours of strawberry, peach, papaya, berries and cinnamon smelt like mulled wine and tasted incredible.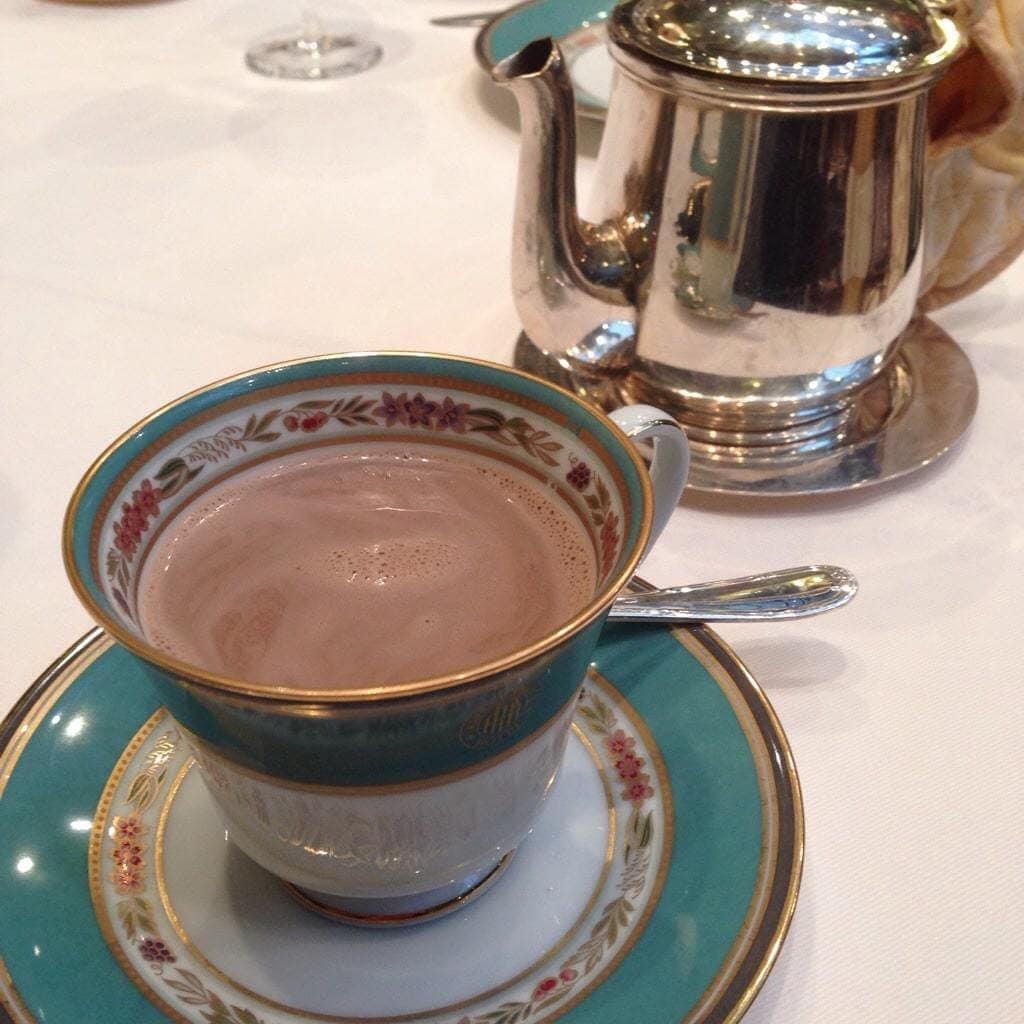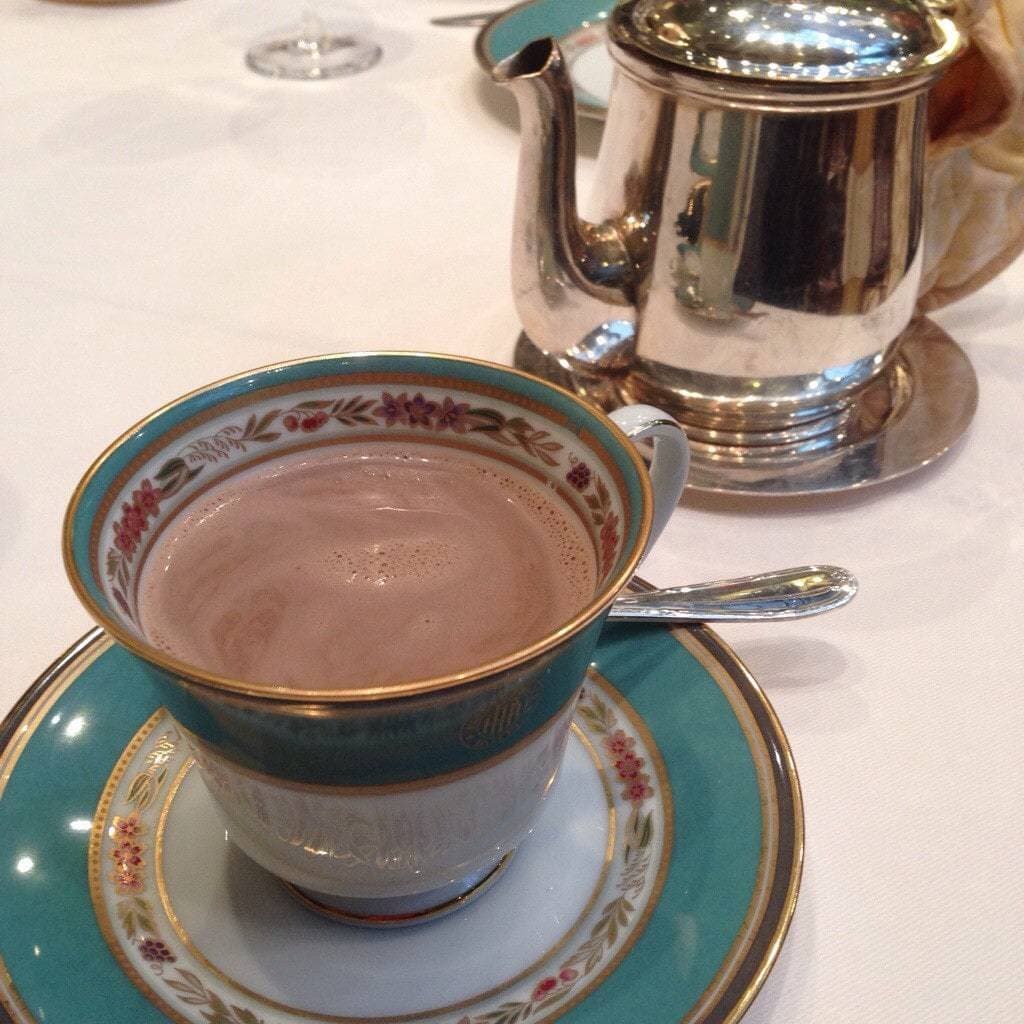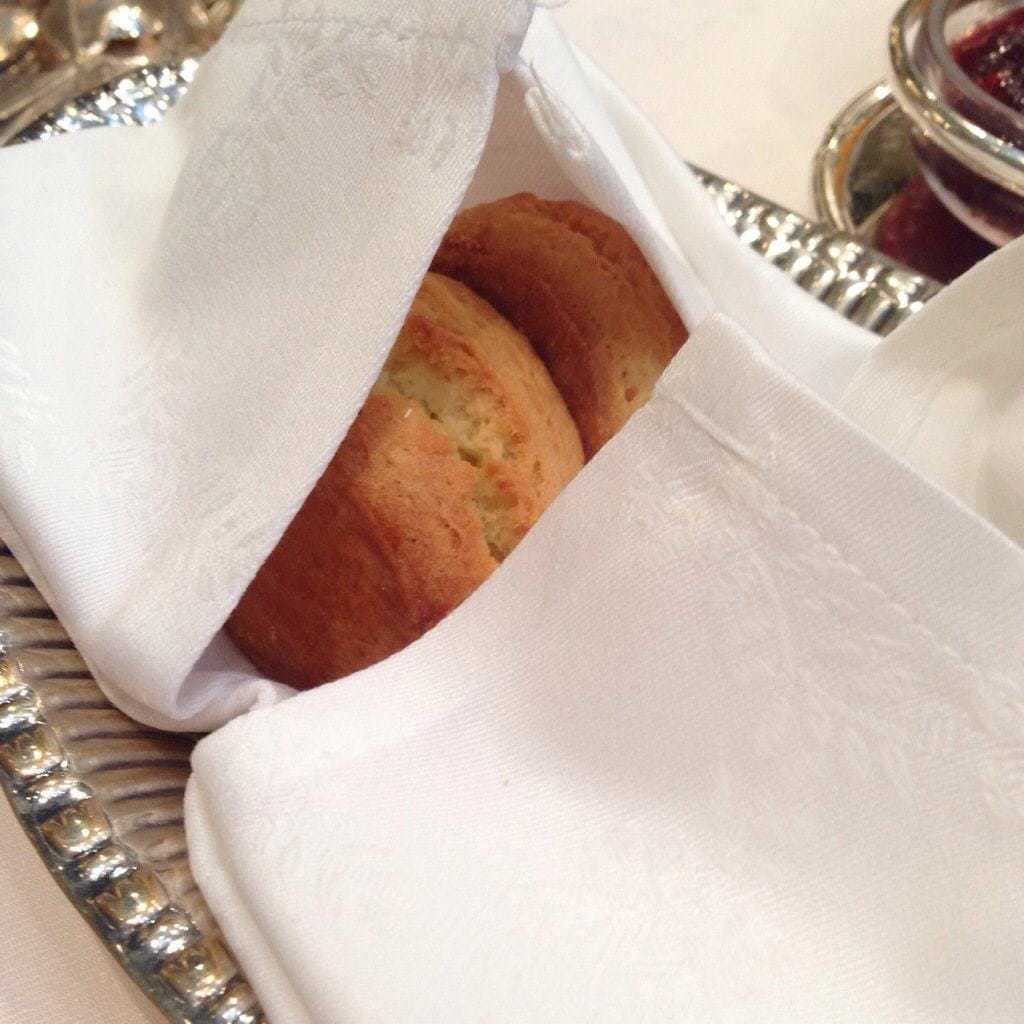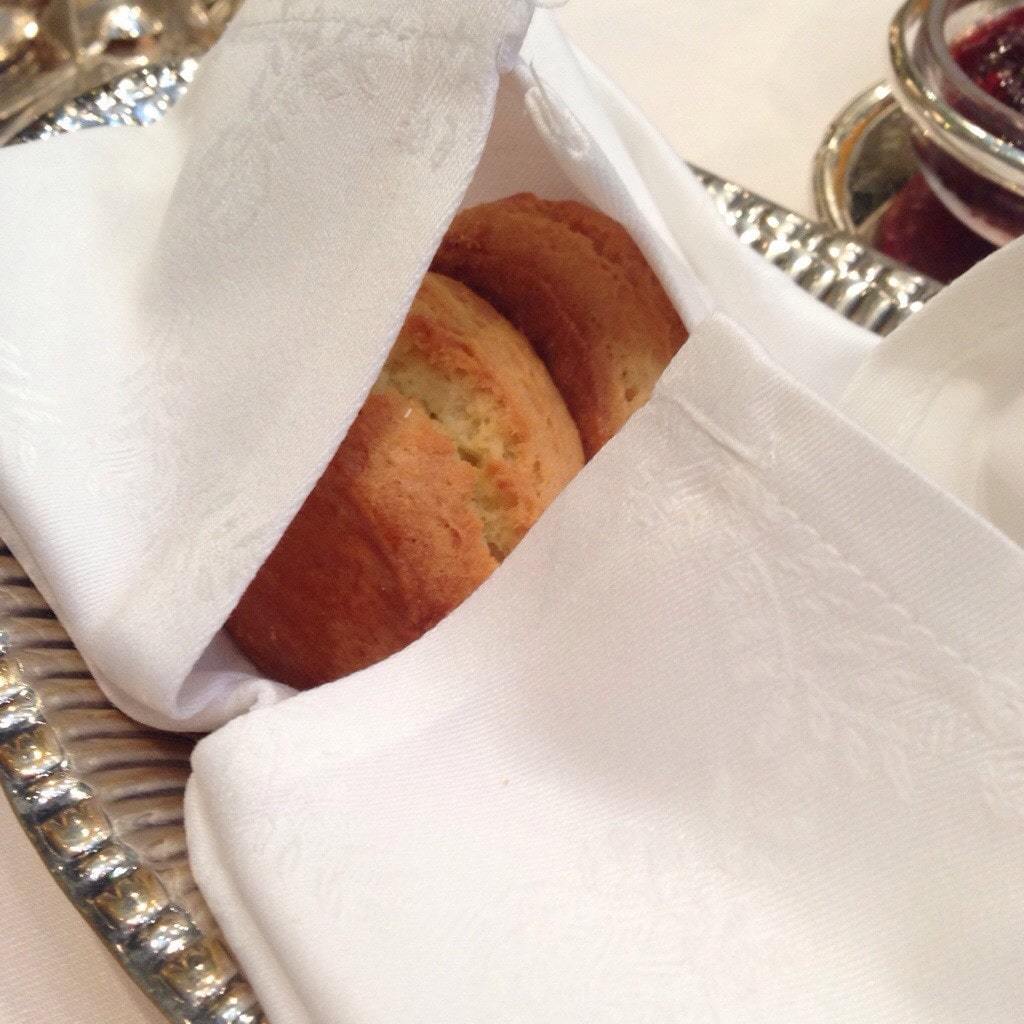 After the pastries were light, buttery scones with jams; richly sweet red berry jam, tangy orange marmalade (both from Barriloche in Argentina) and lemon curd. Next, a typical, three-tiered platter with exquisite finger food; from mini smoked-salmon bagels, carrot cream, and rolls with cured ham and cheese, to a fantastic selection of finger sandwiches with delicious fillings like salmon, chicken and cucumber, to the bottom plate of pastries. These last were little works of art: a perfect, glazed fruit tart, a triple layer of chocolate mousse on sponge, a miniature apple strudel… all sumptuous and beautifully crafted.
As if we still had room after all that incredible food, our lovely waitress reappeared with a heavily laden dessert trolley, offering our choice of cheesecake, apple pie, maracuya pound cake, and much more. When we admitted that we couldn't possibly eat another bite, she boxed up our choices – mille feuille with dulce de leche and cream for me, cheesecake topped with fresh strawberries for Sam – for us to take home. When I tried my mille feuille later that night, I was in heaven, it has to be the sweetest, creamiest dessert I've ever had! At tea, there was still room enough for the last offering, two divine, melt-in-the-mouth truffles; green, minty pistachio and sugary-sweet red berry.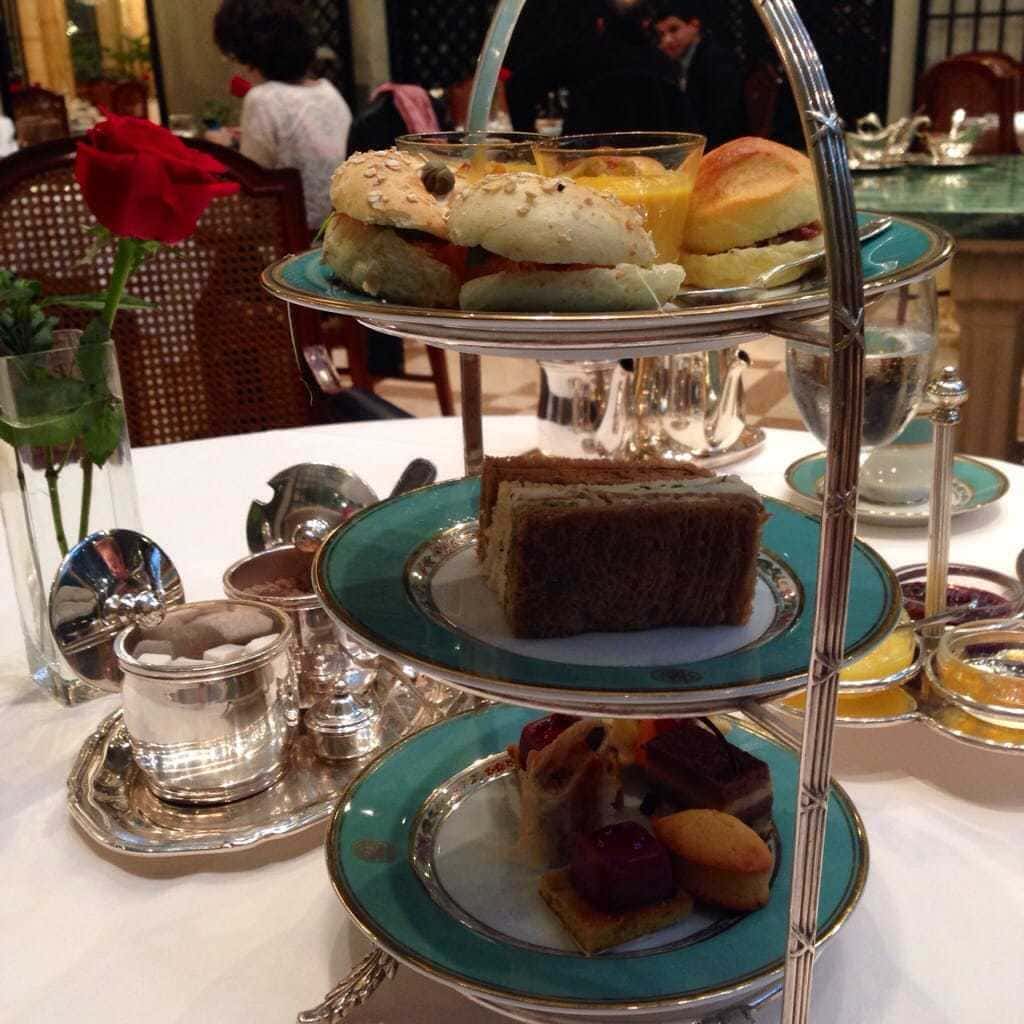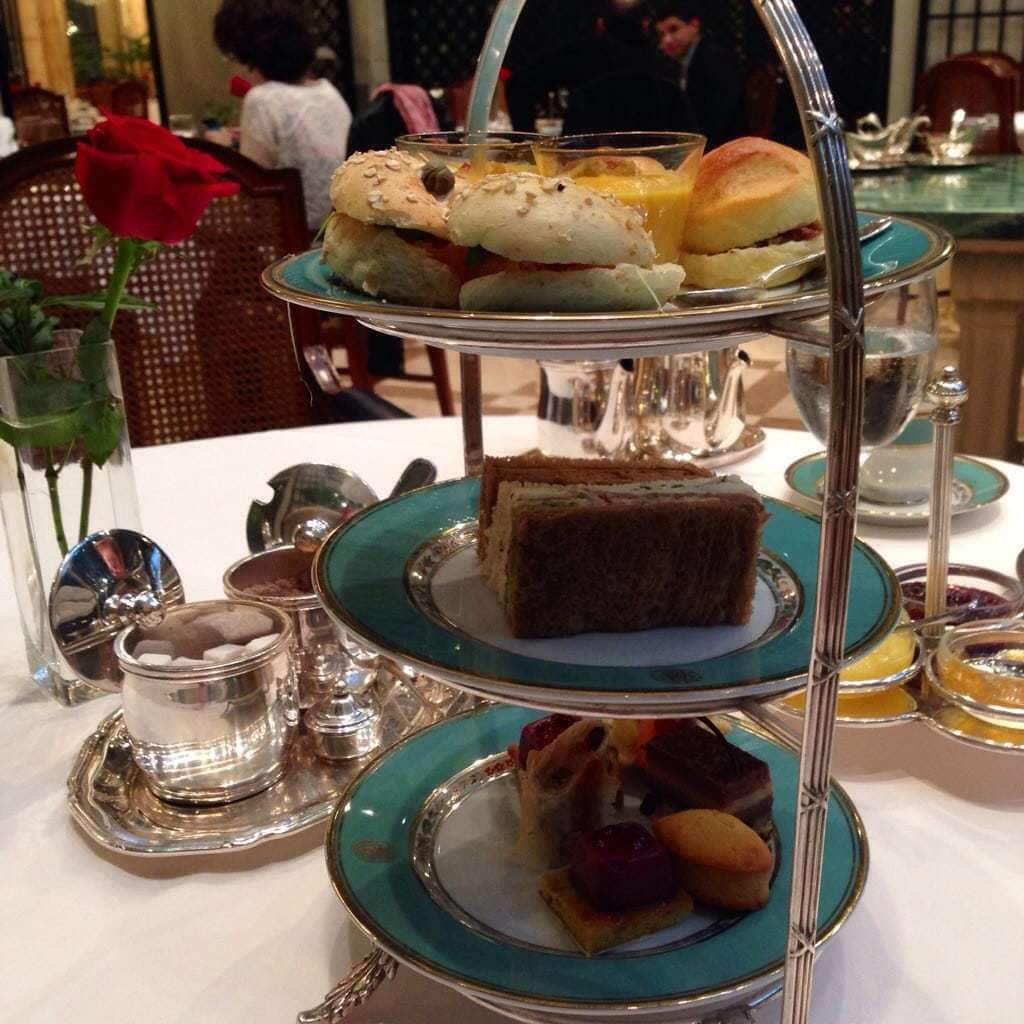 The whole experience was so luxurious and so stunningly delicious that it felt almost surreal. Alvear Palace was the most glamorous setting I've seen on all my travels, and the afternoon tea at L'Orangerie was the most wonderful escape for a few hours of sheer indulgence.
Information
Hotel Alverez Palace ~ Av. Alvear 1891, Buenos Aires ~ 54.11.4808.2100
With a fully inclusive afternoon tea starting at 240 Argentinian Pesos, this little slice of luxury won't break the bank.
Want to know more about travelling in Argentina? Check out the Argentina section on my sister site, Backpack South America.