Some posts on this site contain affiliate links. If you book or buy something through these links, I earn a small commission (at no extra cost to you). Take a look at my privacy policy for more information.
Last year, I tested out the fabulous Olloclip 4in1 lens – an awesome set of clip-on iPhone lenses from macro to fish eye – and fell in love with the clever little product. So, I wanted more from Olloclip, which is where their other brilliant product, the 2x Telephoto and Circular Polarizing Lens
, comes in.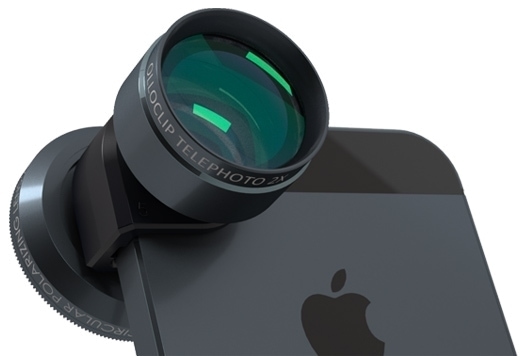 This nifty little gadget simply clips straight over your iPhone lens (it's available for the 5, 5S and the 4S) to get your photos much closer to the action with a 2x optical magnification. Doesn't sound like much, but that's twice as close to your subject. Since the zoom on the iPhone leaves a lot to be desired, this little lens can make all the difference.
There's also a circular polarising lens, which can either be mounted on the reverse side of the Olloclip to provide a polarising filter for your iPhone photos, or it can fit on top of the telephoto, wide angle or fish eye lens attachments to improve images taken with those lenses, too.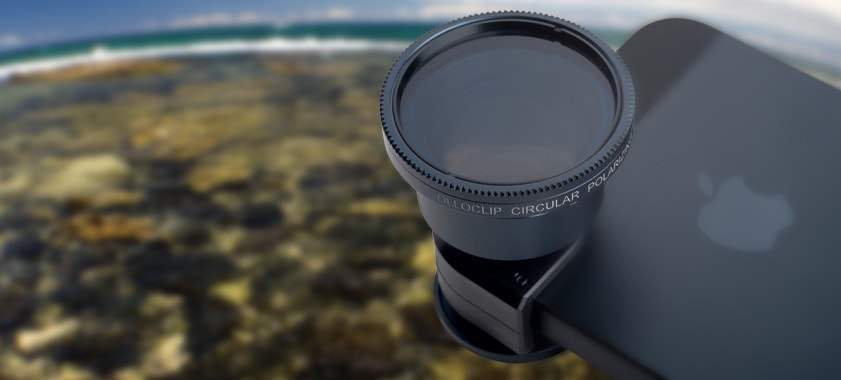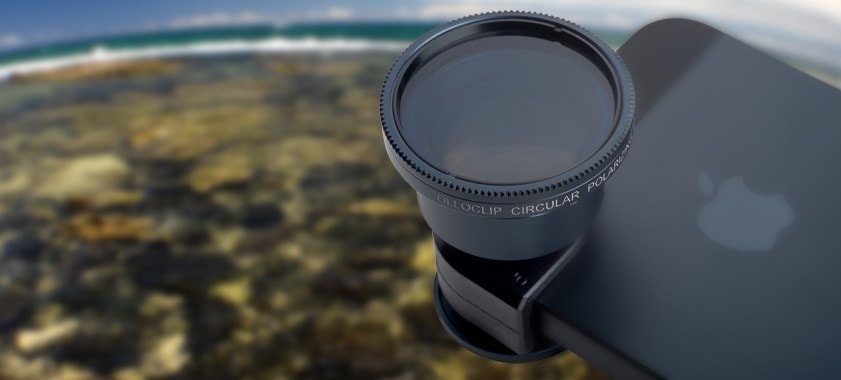 I've spent a few days test driving my new gadget to really see what it can do, and I have to say I'm very pleased. The Olloclip QuickFlip Case meant I could easily attach and remove the telephoto lens, without having to take off my iPhone case every time. Plus, it's sleek and pretty sturdy, so it's a great purchase in addition to any Olloclip lens.
Olloclip Telephoto Lens
Olloclip's well-built, high-quality lens is built from multi-element precision ground glass and aircraft-grade aluminium-anodized barrels. In layman's terms, very high-quality materials! As with the 4in1, this attention to quality makes all the difference. The device takes great quality images at a 2x zoom with very limited distortion.
When testing, I was instantly blown away by the great quality. I've long been disappointed by the over-pixelated zoom function on the iPhone and rarely bother, but there are so many photography subjects where a little zoom makes a lot of difference.
The lens adaptor fits so neatly over the iPhone lens – being designed for it alone – and really enhances the image quality, as well as getting you much closer to the subject than a normal iPhone snap. In fact, I really wasn't expecting the zoom lens to make such a difference.
I tested the Olloclip zoom lens on my iPhone 5, by taking the same photo from the same position twice; once with the lens, and once without. The comparisons really show what a difference the telephoto lens can make.
Olloclip Circular Polarizing Lens
The benefits of the additional circular polarising lens aren't as instantly obvious as the zoom lens. Ideal for photographing in bright conditions, the polarising lens acts as a filter which can help control glare and reflections. The polarizer will darken your photo slightly, helping to remove some glare and any reflections.
As you can see above, my reflection is less visible in the image without the polarising lens, meaning that you can see the brickwork behind the glass more clearly. It's great for photographing windows or water when glare from bright sunlight can block out what's under the surface. The polarizer reduces the glare and lets you photograph what's underneath, and it can also help enhance colours to give a richer image.
The polarising lens is a little more advanced than some of the other Olloclip devices. I think a lot more practice is required before I'm using it to take images like the ones I've spied on the Olloclip site (check out their images at the bottom of the page).
I certainly haven't been getting results like those, but I don't doubt that the Circular Polarising Lens is able to provide them when used correctly. I found this awesome video on YouTube, with professional photographer Jack Hollingsworth giving some tips on using the Telephoto Lens and Circular Polarising Lens – so I'm going to try these out myself next time I use my new toy!
The products from Olloclip are always great quality and can really enhance your iPhone photography. I'm definitely a big fan – and I can't wait to use them to take stunning photographs in South America!
You can pick up the Olloclip 2x Telephoto and Circular Polarizing Lens for £79.99 from Amazon. Click here to buy yours now!