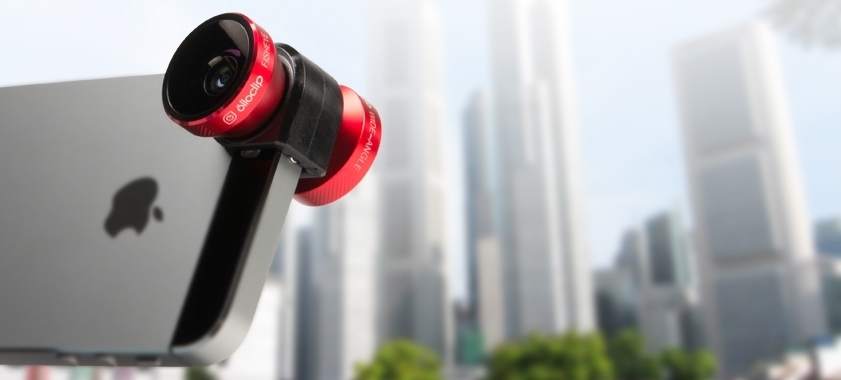 As a photographer and travel blogger, I love to take photos all the time – especially of the new places I visit – but decent camera equipment is bulky and can make life on the road harder. Since phone camera technology is improving all the time, my iPhone 5 is a really fantastic, space-saving tool for illustrating my blog when I'm on my travels, but the lens isn't always as good as I'd like.
That's where the new Olloclip 4-in-1 iPhone Lens
system comes in. This tiny piece of tech is utterly brilliant! The Olloclip simply clips onto your iPhone over the existing lens, and provides four fab new modes, turning the iPhone into a pretty professional camera. The clever Quick-Flip case (separate review here), also from Olloclip, makes using the 4-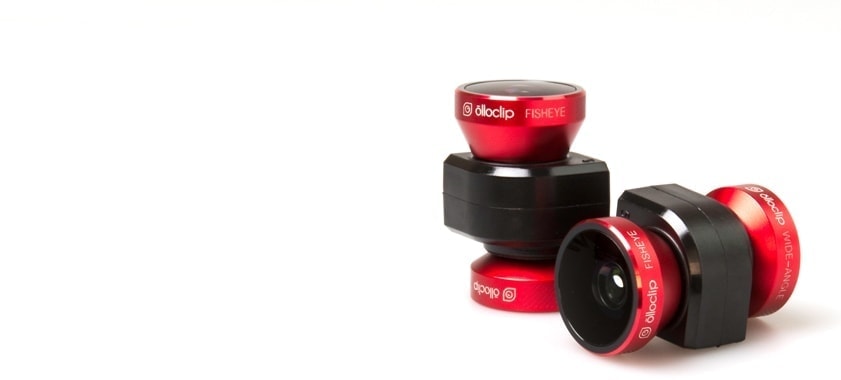 in-1 lens so much easier; the corner rotates so that you can quickly and easily attach the lens without removing your whole phone case, and it even acts as a shutter release by pressing the 'volume up' button which takes photos in camera mode.
The pocket-sized Olloclip 4-in-1 is a brilliant gadget for iPhone photographers. It's pretty high quality, too; made with aircraft grade aluminium, with a soft plastic for the iPhone clip and precision ground, coated glass multi-element optics for the lenses. This is a serious lens, and that quality really pays off since images with the Olloclip are really clear. There are four lens modes across the tool; a cool Fisheye, Wide-Angle, and two levels of Macro. You simply unscrew and remove either of the two bigger lenses to reveal the Macro lens underneath. The only downside is that this can be a bit fiddly when you're in a hurry, but, when it comes to photography, patience is a virtue, and it only takes a few seconds to screw or unscrew on of the lenses. Generally speaking, once you've set up one shooting mode you're likely to stay in that mode for a while, so it's really not that much of a bother to set it up.
Once it's all set up, the Olloclip can be used in normal camera mode, or within the fab Olloclip companion app, which can be downloaded for free from the Play Store. It's also compatible with all other photo and video apps, so you can easily Instagram a macro photo of your dinner or film a slow-mo movie clip in fisheye – whatever floats your boat!
Macro
I was really blown away by the macro settings on the Olloclip. Simply unscrew either of the two lenses to reveal either a 10x or 15x macro, both of which work fantastically. With the below comparison, I got as close as I could to the page with the phone on standard mode and was still several inches away when it stopped focusing, but with the macro lens on you can hold the phone barely any distance from your subject and still get a great focus.
The 10x macro lens has a focus distance of approximately 18mm, while the 15x macro lens provides about a 12mm focus distance. Both settings are perfect for capturing incredible detail up close. One thing I did notice is that – like with many macro settings – it's pretty tricky to keep the camera steady and get a clear shot without blur. When I was taking close-ups of leaves on a windy day, it was really hard to get a clean image with no motion blur. But shooting in macro is all about taking your time, being patient, and keeping a steady hand, so this is something that will come with practice.
Being able to add a decent quality macro lens to your iPhone is a fantastic feature, turning the relatively simple iPhone camera into a pretty high-tech piece of kit. It's particularly great for getting up close and personal with nature, and in good conditions your iPhone can create stunning, artistic and fascinating images – all thanks to the Olloclip.
Fish Eye
The Fisheye lens is the most fun addition, although it probably doesn't have much practical use given that the wide angle setting is perfect for getting wide shots. What I like about the fish eye setting is the unpredictability and the cool effects it produces, which can be really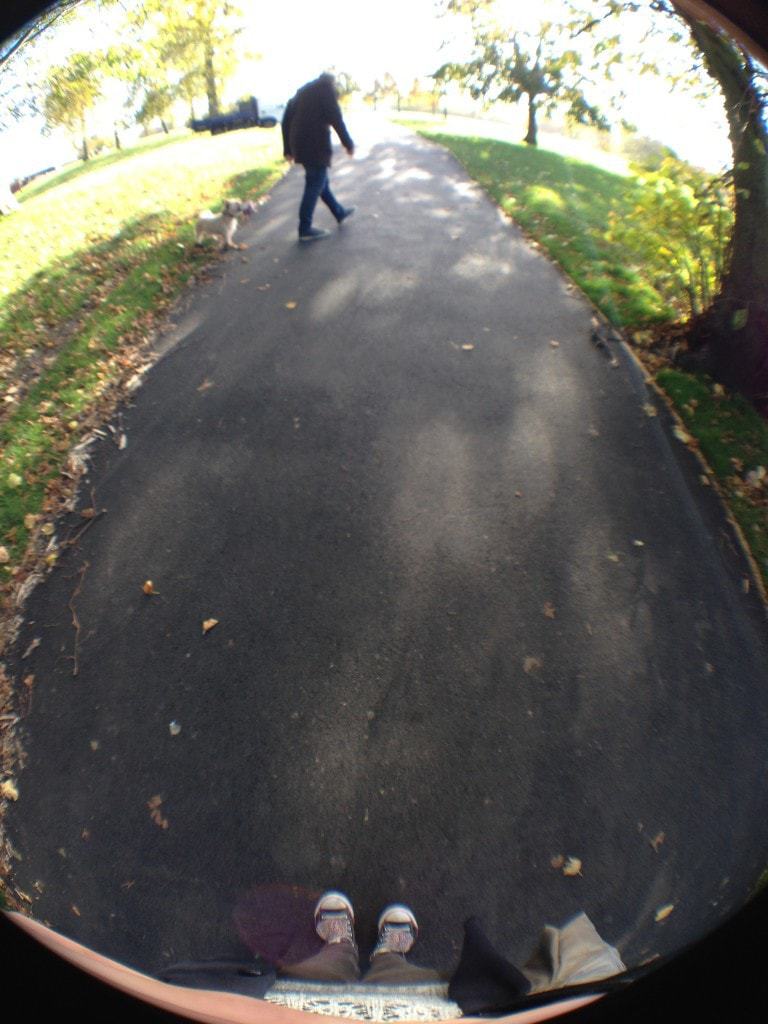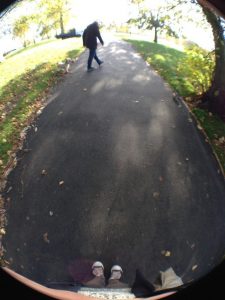 playful but can also produce some pretty striking effects. The Fisheye lens captures approximately a 180 degree field of view, and if you play about with angles the overall effect can be really cool!
Since it provides such a wide field of view, it can be great for shooting wide panoramas – especially of landscapes or the sky – and it's pretty handy for close interiors where you want to capture a lot of detail. Fisheye is also a great lens to use for sports shots like skateboarding. But the strong distortion is best, in my opinion, for creating artistic and abstract shots that are really visually exciting – much more interesting than your usual holiday snaps!
Wide Angle
The field of view on the wide-angle lens of the Olloclip is approximately double that of the normal iPhone lens, which means you can capture much more detail in a scene without having to move backwards over and over! Wide angle mode is especially good for city scenes, crowds, and landscapes – but it's great for any shot where you want to capture a big scene. The below comparisons were taken in the same position with the camera held at the same place and angle – with no zoom – so you can see what a difference the lens makes.
The only downside with the olloclip is that, as with most wide-angle shooting modes, the image can be curved slightly and you might notice some warped lines, especially on buildings. But the Olloclip app has a really useful tool that actually lets you straighten the image out without distorting it!
I love, love, love my new Olloclip! It's the perfect little gadget to bridge my iPhone with a proper camera, meaning that I can easily get amazing pictures on the road without having to lug extra equipment with me. So many people are using their iPhones in place of standard cameras now, so it's nice to be able to easily improve the quality of your images without having to take a camera everywhere you go.