Some posts on this site contain affiliate links. If you book or buy something through these links, I earn a small commission (at no extra cost to you). Take a look at my privacy policy for more information.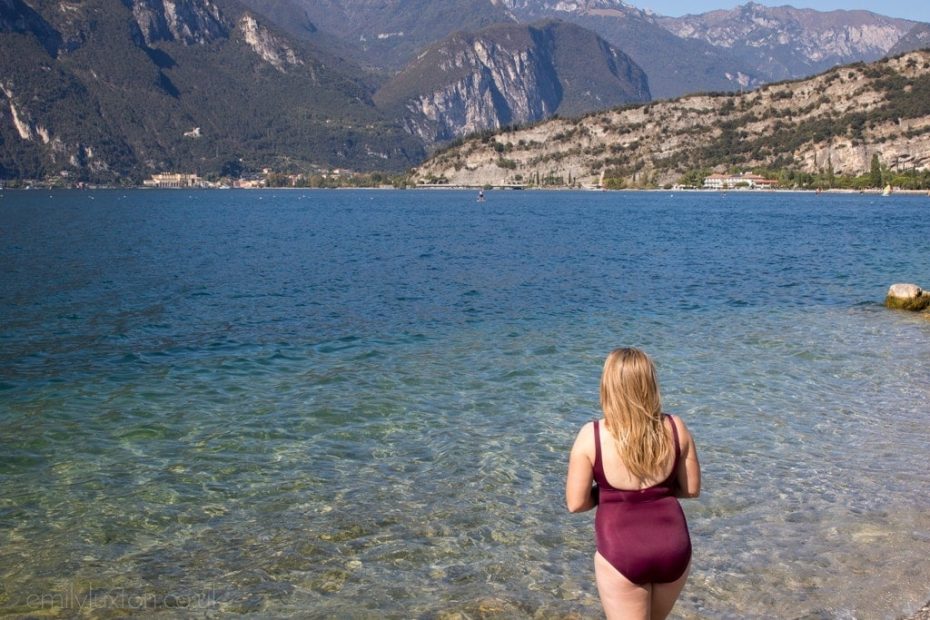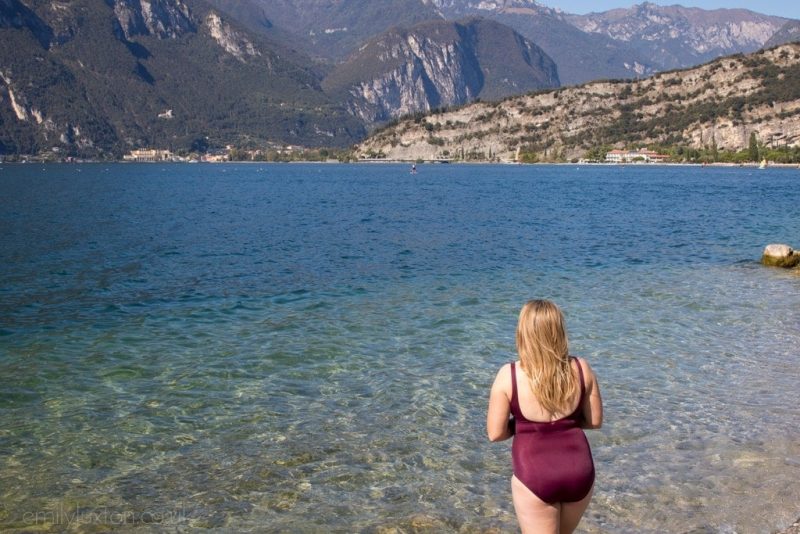 It might have been rather unfashionably late, but summer is finally here with a vengeance. Which means one thing. Bikini season is once again upon us.
Much as I love summer – BBQs, beaches, sunshine and swimming – it does pose one, or rather two, big problems for me. I have slightly larger than average boobs, and although anyone with an average size chest or smaller might gape at me in disbelief, I hate my big boobs and am always super self-conscious of them, especially in summer. While everyone else is slinging on skimpy vest tops, strapless dresses, and itsy bitsy (teeny weeny) string bikinis, I'm struggling to conceal industrial-sized bra straps, getting overheated in too-snug vest tops, and generally finding that my big boobs are getting in the way of my summer fun!
My boobs aren't plumped up with man-made buoyancy aids, they're naturally big, which means they're also heavy. And gravity hasn't exactly been kind to that heaviness. So finding a decent bikini is an experience I dread every year; too small and I wind up with the dreaded four-boob, not enough support and my cleavage becomes a chasm (not a sexy look I assure you), wrong fit and I risk my breasts breaking free on the beach. My favourite style, the sexy halterneck bikini, is completely off-limits since having all the weight on one point gives me agonising neck pains. It's just so hard to get right!
So when I was watching Gok's new live TV show last week, I was pleased to hear I'm not alone. Apparently, one in three women in the UK say finding a new bikini is the worst part of summer, and with an estimated 40% of women in the UK taking a D cup or larger, a lot of the problems must be caused by bigger boobs. In fact, when I ran a poll on my blog last week a whopping 75% of you said that you don't feel confident in a bikini, with the majority (47%) finding buying a new bikini "a bit stressful'.
So, this year I decided to let someone else do all the work! Following a recommendation from a friend, I made an appointment for a fitting at Bravissimo in Oxford Circus. I already knew my size (or so I thought), but I was hoping for a few tips to help me pick out the best, most supportive style of bikini.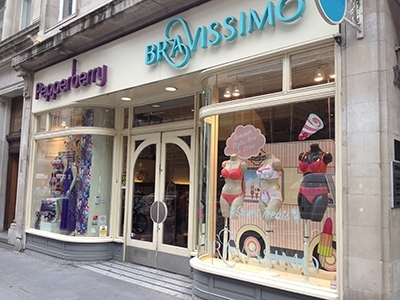 On arrival, my fitter Nikki was really warm and friendly, and made me feel instantly at ease, which was helpful as I'm particularly shy! We fitted bras first to make finding a bikini easier. They don't use tape measures at Bravissimo, preferring to fit the bra to you, but Nikki was clearly a pro. After a few tugs at the back and straps of my current bra, she nipped off to grab a more suitable size, returning first time with a bra that fit me perfectly. I've been wearing a 34E for years so I was stunned to find out that I ought to be wearing a 32FF!
Although the back felt tighter, the bra was actually more comfy because there was less pull on the straps. I actually felt like I'd lost weight, which was a real confidence boost. The bra actually made my boobs look a little smaller, which might sound like a bad thing, but I'm always so self-conscious of my big boobs that I actually love the shrinking effect. More importantly, my boobs looked much more pert than normal – something which instantly made me feel better about myself. Apparently, I'm not alone; Nikki said that most of her customers are surprised by their true bra size.
Nikki gave me some great tips about how to tell if your bra is fitting correctly. The tops of the cups should be smooth to your boobs, and the wires in the middle should be flush to your ribs. Also, the back should be tight, but so that you can still get two fingers in easily. Once the back feels right, adjust the straps so that they're comfy but still give the right amount of lift.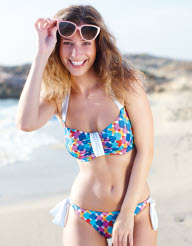 Once we'd got the size right, finding a new bikini was easy! I thought that I needed to find some perfect, magical style that would hold everything in (and up), but it turns out that with the right fit, I can wear any style. I tried on a few different types, including ones I've never dared to try before like plunge and halterneck. I couldn't believe it when I tried on a halterneck bikini and didn't feel the weight of my newly-categorised FF boobs tugging on my neck! Bravissimo make their halterneck bikinis a little tighter in the back, to ensure that all the support is around your chest and there's not too much weight on one point of your neck. The halterneck straps give a little extra lift, which can be really flattering, but without taking the strain. Go for one with a hidden underwire and a band under the bust, and make sure the straps which tie around your neck are nice and thick.
You are real women – not airbrushed models – so you'll have curves and lumps and bumps, asymmetrical breasts and stretch marks. You know what? That's normal – and it's fine." – Gok Wan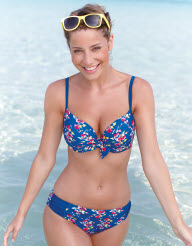 If Gok was here, he'd probably say that my bangers are my biggest asset – I just need a little help from the right bikini. And he's probably right! As soon as I'd tried on the bikini I fell in love with – a gorgeous royal blue, floral print plunge – I felt instantly more confident, and even (dare I say it) a little sexy. When it comes to looking good in a bikini, confidence is key – if you feel good, you look good, so value yourself and hold your head (or your chest) up high! If you struggle with your big boobs, like me, invest a bit of time into finding a good quality, well-fitting bikini and you'll find it does wonders for your self-esteem. Every body is beautiful; the trick to feeling confident is to highlight the good bits and divert attention from everything you don't like.
And if my experience has taught me anything, it seems that finding a well-fitting bikini is the first step towards body confidence for the summer!
Check out Bravissimo's fitting guide here, and head to your nearest store for a fitting appointment. Find out more at Bravissimo.