Some posts on this site contain affiliate links. If you book or buy something through these links, I earn a small commission (at no extra cost to you). Take a look at my privacy policy for more information.
Hollywood, CA, should be at the top of your list if you're looking for a vacation spot that has it all. Hollywood offers something for everyone, from world-famous tourist destinations to hidden gems that only locals know about. Here are six can't-miss places to visit in Hollywood.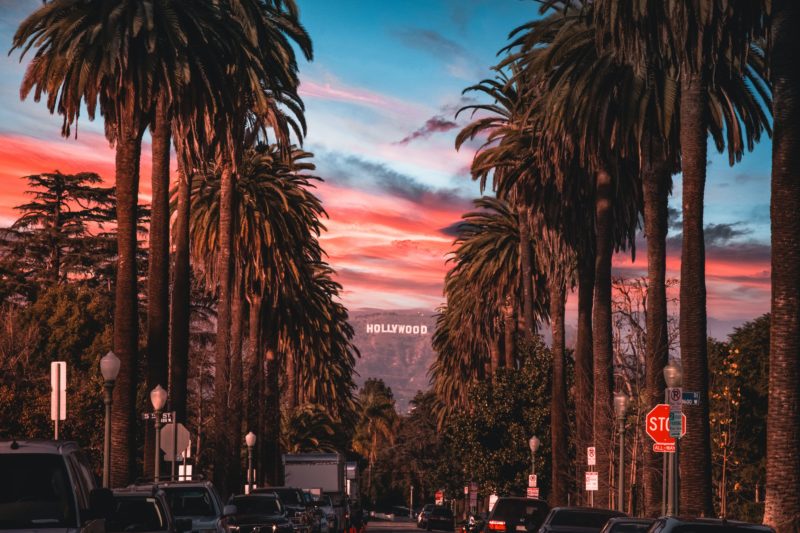 1. Hollywood Sign
No trip to Hollywood would be complete without a photo in front of the world-famous Hollywood Sign. Located on Mount Lee in the Hollywood Hills, these 45-foot-tall (14 m) white capital letters are an enduring symbol of the entertainment industry. Visitors can hike to the sign or glimpse it from Griffith Observatory or Lake Hollywood Park.
After exploring the Walk of Fame and the Hollywood Sign, it's time to find great places to eat. Check out these restaurants for a delicious meal in Hollywood. An easy way to do this is to head online. There are sites with info on the best Hollywood's best restaurants so with the long list of options, narrow it down to the one you would love to visit. The critical attention should be on the type of foods available and the quality of services. Online reviews can help make a choice.
2. Walk of Fame
One of the most iconic places in Hollywood is the Walk of Fame, which features more than 2,500 brass stars embedded in concrete. Located along 15 city blocks on Hollywood Boulevard and Vine Street, this attraction is a must-see for visitors and locals alike. The Hollywood Walk of Fame is a public monument to the many individuals who have made significant contributions to the film and television industry.
The first stars were placed on the Walk in 1960, and new stars are added each year. Nominations for new stars are accepted year-round but must be submitted by June 1st to be considered for the following year. The nomination process involves an application, fee payment, and eligibility verification.
Nominees must have a history of notable contributions to the entertainment industry, including work as actors, directors, writers, musicians, or other roles involved in creating film and TV content. Once the Walk approves a star from the Fame Selection Committee, it can take up to two years for the star to be placed on the Walk.
3. Universal Studios Hollywood
If you are visiting Hollywood, you must visit the world-famous Universal Studios. This film studio and theme park offer endless entertainment, including thrilling rides, live shows, and behind-the-scenes tours of the best movie sets in Hollywood. Visitors can brave the intense King Kong 360 3D or blast away aliens on The Simpsons Ride.
If you're a film lover, you won't want to miss out on the Universal Studios Hollywood tour. This guided tour takes you behind the scenes of some of the best movie sets in Hollywood, giving you a unique glimpse into the world of filmmaking. You'll get to see where your favorite movies were made and learn all about the art and craft of filmmaking.
4. La Brea Tar Pits and Museum
Even the most well-planned vacation can take an unexpected turn. If you find yourself in Hollywood with time on your hands, visiting the La Brea Tar Pits and Museum is a great way to pass the time. Located near Hancock Park, this attraction features prehistoric fossils and exhibits related to paleontology and natural history.
If you're a history enthusiast, then a must-see visit to the La Brea Tar Pits and Museum. You'll see where your favorite dinosaurs were found and learn about the excavation process.
5. Hollywood Boulevard
If you're looking for a great place to go shopping and people-watching, then head over to This place. This world-famous street is lined with boutiques, stores, restaurants, and theaters where you can spend the day relaxing and enjoying everything Hollywood has to offer.
Whether you're in the mood for some retail therapy or want to soak up the hustle and bustle of this iconic street, a visit to Hollywood Boulevard is sure to be an unforgettable experience.
6. Griffith Observatory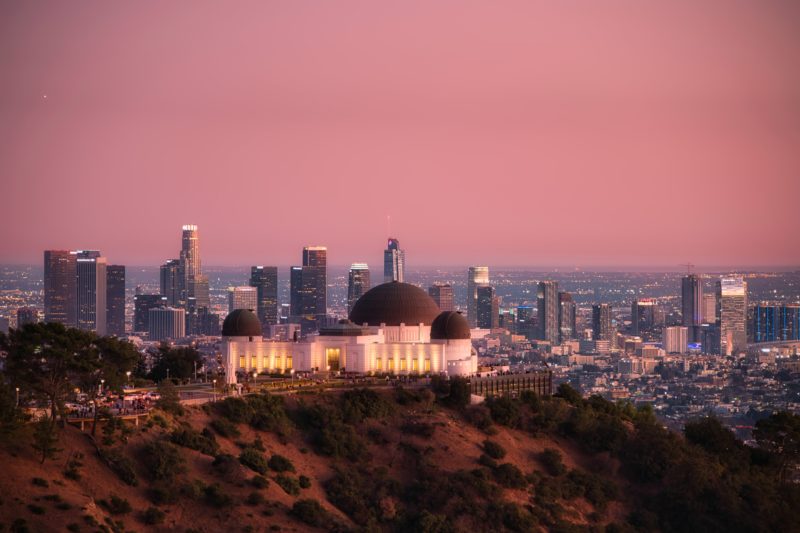 Located in Griffith Park, the Griffith Observatory is one of the best places to get a panoramic view of Hollywood. This observatory offers telescopes, public astronomy programs, and planetarium shows that will fascinate visitors of all ages.
If you're looking for a place to relax and take in the incredible views of Hollywood, then the Griffith Observatory is a must-see. You'll enjoy the beautiful scenery and learn about the stars and planets.
Hollywood is a world-famous city with plenty to see and do. From the Walk of Fame to the Hollywood Sign, countless attractions fascinate visitors. With so much to see and do, you're sure to have an unforgettable experience in this iconic city.