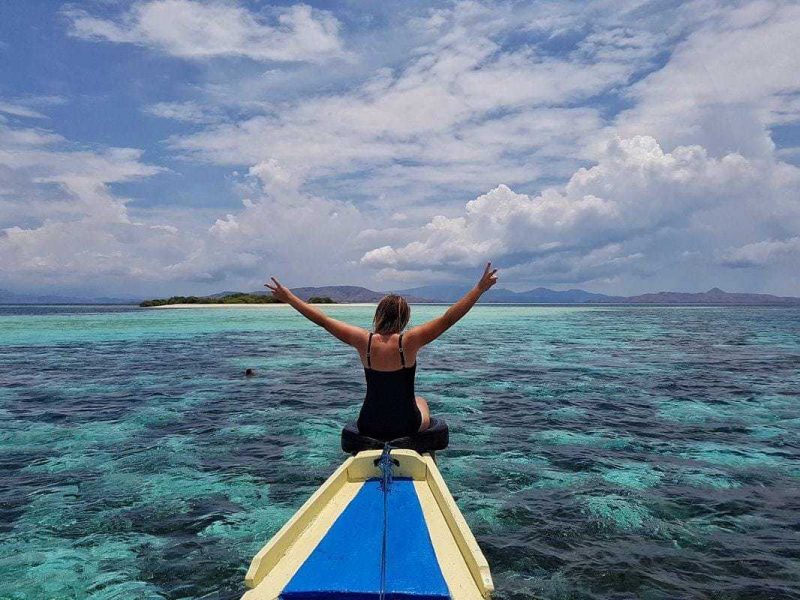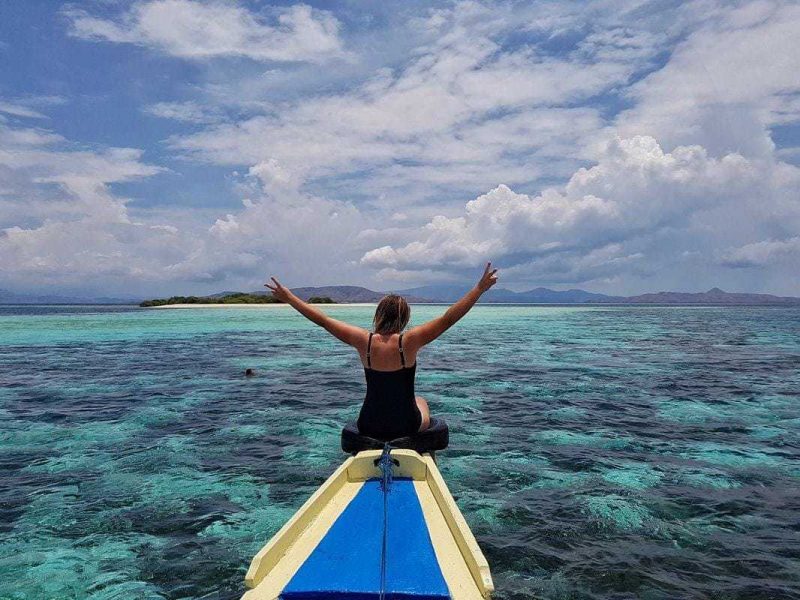 A couple of years ago, I published a light-hearted and tongue-in-cheek little post about the worst travel shares on social media. The seven most annoying social media travel shares – and I admitted to being guilty of them all. Things like airport check ins and legs by the pool, and generally anything that could be classed as outright showing off.
Whilst I was mostly joking – and using examples from my own Facebook account – I do think that we all brag just a little too much on social media. So I'd like to think that since publishing that blog post, I'd made an effort to change things. Not so.
If anything, I'm worse than ever. I probably manage to post all seven types of statuses in a given month. This year in particular I've been, at times, a brazen showoff. I don't always mean to be – and social media is my job, after all – but there's a fine line between "showing" and "showing off". And in my 2016 that line was increasingly blurred. So, as a fun little way of looking back at the year's, and proving that I'm as guilty as ever of oversharing, here are some of my worst atrocities from 2016…
Airport Check Ins
Yep, I racked up a good dozen of these on Facebook alone. I can't even be bothered to count them on Twitter – probably about one or two for almost all of the 60+ flights I took this year. Although they might be balanced out given the number of miserable long journeys and travel mishaps I've posted about.
Read more about that Japan trip I was so excited about here!
Best Job in the World
The best thing about my job is that I can do it on my phone. Which means I can do it whilst getting a pedicure in Thailand ?

Ps I swear I do work really hard sometimes too!

Posted by Emily Luxton on Sunday, April 10, 2016
I do this a lot. Because (some days) I do have the best job in the world! And I worked hard to get here! But that probably doesn't mean I deserve to be quite this braggy. And all those "my office for the day" snaps must get a little old. Sorry folks!
"Driving through South Africa writing up a blog post about Japan and planning a potential trip to Qatar next month… Travel blogger life!"
… yep, my friends must hate me. I'm truly sorry!
The Cruise
In summer, I took my first ever cruise. With ultra-mega-insanely luxurious cruise company Silversea, no less. It was the most decadent, indulgent, and hilariously tipsy week of my life. That week probably racked up at least twenty social media sins every single day. I bragged. I posted photos of my legs by the pool. And enough photos of cocktails to last a lifetime. I was horrendous. But I can't say I regret it!
Of course, it did all balance out in the end…
Me On The Beach
To be fair, I rarely post pictures of me at all, let alone me at the beach. But this beach portrait in Raja Ampat, Indonesia's secret paradise, probably wasn't necessary…
Ugh… this definitely crosses into the realm of showing off. But still, how often do you find yourself presented with the opportunity to pose in a nice dress on a beach that looks like this?
My Coffee Cup
I think this beach in Raja Ampat is the coolest place I've ever drank a cup of coffee! Where's yours? #TripOfWonders #WonderfulIndonesia pic.twitter.com/pwfPXasF2n

— Emily Luxton (@em_luxton) October 5, 2016
Photos of cocktails on the beach, wine glasses in front of Finnish sunsets, champagne glasses by the pool… I'm forever posting those annoying shots of what I'm drinking and where. Probably the most irritatingly braggy social media status possible. But the worst of the worst this year has to be my cup of coffee on the beach in Raja Ampat. That's just outright, unabashed bragging right there!
Over Indulgence
I ate too much at lunch (#storyofmylife). Need a nap now!

I'm #InGreenSpain with @Spain_inUK and @Turgalicia. pic.twitter.com/DKVtHjFieP

— Emily Luxton (@em_luxton) June 28, 2016
"I drank too much wine." This sentence, uttered to explain my spectacular loss at a recent travel blogger table football competition (we're cool kids, I know), pretty much sums up my year. In 2016 I ate too much, drank too much – and enjoyed myself just a tad too much. It was awesome!
It also, if you follow me on social media, might have made me look like a greedy pig. Perhaps because I am one….
This morning I decided I wasn't going to eat cake for a while. Naturally I then promptly went for an epic afternoon tea at a fancy hotel in Chiang Mai.

Do I have a problem?!

Posted by Emily Luxton on Friday, February 19, 2016
It's no secret that I am a sucker for cake, and 2016 has been a very good year for it. So good that I'm considering starting a brand new blog focusing solely on my quest to find the best cakes in the world!
Read more about the cake in Chiang Mai here – and the food in Galicia from that Green Spain trip – in these posts.
All the Snapchats
This year, I started Snapchatting my trips for the first time. It's a quick way for me to give instant and behind-the-scenes updates of whatever I'm doing. Because it's so in the moment, travel Snapchats are the ultimate tool for showing off. "This is what I'm doing right now, look how amazing it is".
But I like to think my Snapchat feed is generally quite fun. Once or twice this year, I accidentally Snapchatted after a few drinks – with generally embarrassing results. And on one particularly stupid occasion, I fell off a bike and badly injured my knee because I was trying to film myself going downhill.
I have been told (and not just by my mates) that I'm "hilarious" – although that was only once and I expect it was by mistake. Regardless, make sure you're following me so you never miss any of the nonsense. Search username emluxton or use the QR code below.
Follow Me!
2016 has been a pretty fun year for me. I visited 21 countries, celebrated Songkran in Thailand and Holi in India, and had a lot of amazing adventures. I took a safari in South Africa and abseiled a 200ft cliff in England. Between the brags and the tipsy Snapchats, I think there's been a lot of stuff worth following. The world's an amazing place, which is why I can't stop posting about each beautiful new destination or delicious food I discover.
If you think you can ignore the odd, accidental (or completely intentional) bit of bragging, and you want to follow my travels as I journey around the world eating too much cake, make sure you're following me:
Snapchat ~ emluxton ♦ Twitter ~ @em_luxton ♦ Instagram ~ @em_luxton
Facebook Page ~ Emily Luxton Travels
What do you reckon – do I brag too much on social media? Do you brag too much? Is that all social media is really for now anyway? Scroll down and share your thoughts in the comments!