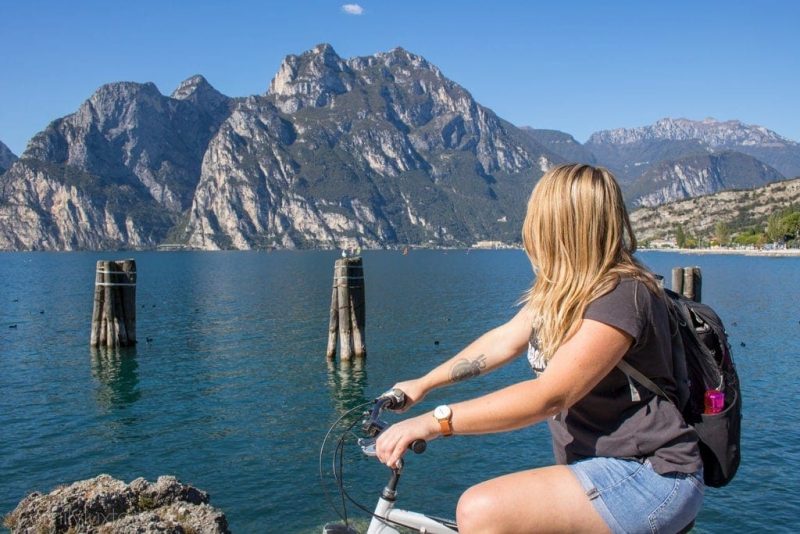 Good morning from the FLIPPING FREEZING English coast! I've spent the past week in Weymouth catching up with family and enjoying the sunny, crispy-cold Autumn days. England just suddenly froze overnight this week didn't it?
Earlier this month, I was in Lake Garda, soaking up some much-needed Italian sunshine (more on that in a mo). Since getting back it's been sort-my-life-out central, and for the first time in forever I actually cleared my main to-do list. There's so much back-burner stuff I've never got around to doing because it's at the back of a list of more urgent needs. Now I'm finally free to work on a few other things – like back-end techy stuff to make my site better, and a couple of creative passion-projects I've not been giving the love they deserve. Exciting stuff.
PSST! Don't miss my competition to win a £200 National Holidays voucher over on Instagram. 
What Happened This Month
Yesterday, I failed my second attempt at a driving test. Annoying this time, as it was quite a small thing and I otherwise drove pretty well! But I'm told all the best drivers pass on their third test so hopefully third time will be the charm!
View this post on Instagram
This week, I also helped my younger brother Aidan pack and get ready for his first ever backpacking trip. He flew this morning and I'm so excited for him. And jealous – I'd trade an arm to be 23 again and heading on my first trip! Even more exciting is that his trip will coincide with mine, so we'll be able to meet for a week in Thailand at the end of November. Can't wait to spend a week going full backpacker again. I want to drink rum on beaches, watch poi spinners, get too drunk, all that jazz. It's gonna be great.
Lake Garda
So, the Italian adventure! You can read all about my coach trip to Lake Garda in this post, but I just want to talk about how lovely it was to travel with my (other) little brother Jordan.
In my mind, both my brothers are still chubby little toddlers with bowl haircuts and cute lisps. And sometimes I forget that they're actually grown ups with, you know, a sense of humour and interesting thoughts and opinions. Me and Jord had a great old time putting the world to rights and giggling about stupid stuff on the long drive down to Italy from Dover.
View this post on Instagram
He hasn't travelled much, and this was his first trip to Italy. On the drive down through the Alps, Jordan looked out the window and told me he'd never seen mountains in real life before. Watching him be so moved by the views really took me back to when it was all new for me, too, and I realised how complacent I've become. Not so long ago, I was the girl with her face pressed up against the window of every bus, awe-struck by the amazing views. But it's all too easy to become jaded, and now that Jord's reminded me what it can feel like I'm determined not to lose that side of travel.
The best part of the whole trip was taking a boat ride across the lake, then taking the cable car to the top of Monte Baldo. The views from up there were staggering, and it was another first for Jordan, so it all just felt incredibly special. From now on I want to travel with people I love a whole lot more often, because it's just so nice to be able to share those moments!
View this post on Instagram
Where's Next
Next up, it's WTM in London. The World Travel Market is a massive conference all about travel, and it's probably one of the more intense ways I drum up work. Three days of running around the Excel centre, networking, events, stopping off at tourist board stands for snacks, going to talks, hustling, and generally trying to convince people that they want work with me. If you're there come say hi – I'll be the exhausted-looking blonde girl running around feeling overwhelmed!
View this post on Instagram
After WTM I have almost exactly a week to catch up on work/life/Dragon Age/The Good Place/everything… and then I'm OUTTA HERE! Heading to Asia for a month-long adventure to live out a vague plan I hatched a couple of years ago and have never fully fleshed out. I've still not really formualated the plan fully, but the rough draft is in my mind at least. The idea is to travel overland from Singapore to Hanoi over the course of a month. Basically it's a month of epically long train journeys, some fun stops, and all my favourite foods.
As always, make sure you're following over on Instagram stories to see what I get up to. It's going to be one hell of an adventure.