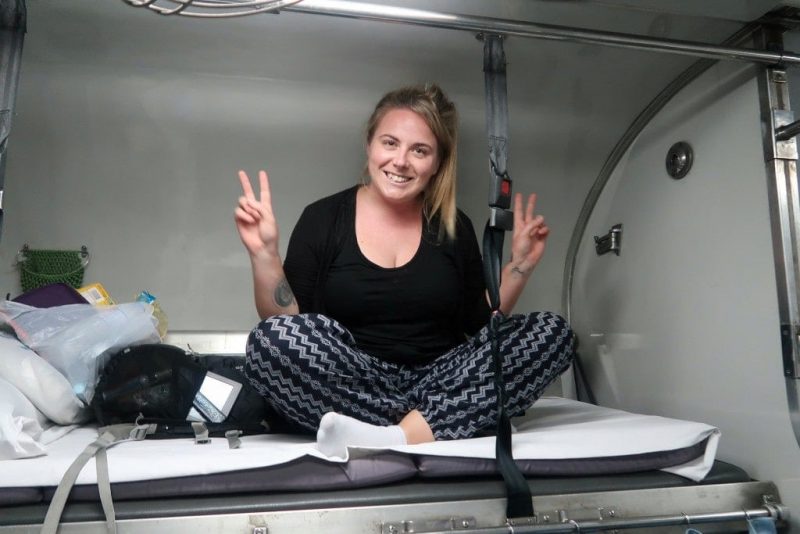 Suasdey from Cambodia guys – and welcome to another monthly round up. I'm currently midway through my big Asian adventure and it's been going great. With one month left of the year, I'm feeling pretty reflective, so this solo trip has been PERFECT timing. Just me, a backpack, and a notebook, riding the rails through South East Asia. What could be better?
It's been so nice to be on what feels like an old school, pre-blogging trip. I'm not even travelling with my normal big camera – just my little Powershot G7X. It's so freeing. I feel like, even though I'm travelling pretty fast (most stops are only two nights), I'm actually seeing things again, instead of experiencing a taster version that's just enough to get a pretty Instagram photo and write a sentence in a blog post later. This is how I used to travel, when I wanted to be a writer, before I started to be a blogger. It feels more… real, somehow. More me. It just feels right!
Anyway, without further ado, here's all the news from November…
View this post on Instagram
Follow Me on TripAdvisor!
First things first. Maybe you saw recently that TripAdvisor have launched a brand spanking new experience on their site. If you didn't, you need to check it out! Either way, I was one of a few bloggers who helped them get ready for the launch. I've been sharing tons of my favourite travel content on there, so come follow me to see it all. And let me know what you think about the all-new TripAdvisor!
The Great Asian Overland Adenture
I'm travelling overland from Singapore to Hanoi by rail and boat (and two busses, out of necessity). In the first week, I made my way from Singapore, through Malaysia, to Bangkok – by way of Kuala Lumpur and Penang. You can read all about it in my first "from the road" update post here!
Biryani in KL's Little India, street art and 3D coffees in Georgetown, temples and festivals in Bangkok… that first week was busy busy busy. I delved into some family history in Singapore, found myself at an impromptu dim sum feast in Georgetown, and spent hours and hours on board a host of trains. It was great.
View this post on Instagram

In Bangkok, I met my little brother Aidan – fresh from a three week tour with G Adventures. Picture your typical 23 year old backpacker in a vest top, hungover from three weeks of drinking. I dragged him to Khaosan Road and made him eat a cricket. We found good food, got Thai massages, and spent a day looking at a couple of the big tourist sites. Then, we hopped on a flight for a minor detour from my overland trip…
Koh Phi Phi
Wanting to show Aidan that backpacker life, and have a little break from switching locations every one or two days myself, we headed to Koh Phi Phi for a week in search of sunshine, beaches, and fun. Think cheap cocktails and fire shows on the beach. It was over-touristy and over-crowded, and it was everything I wanted!
View this post on Instagram

Not so great was that I got sick a couple of days in, and lost nearly two days to it. Still not feeling 100% now, but getting there. Thankfully, right after the illness which literally brought me to my knees in a dirty bathroom (grim) we headed off the beautiful Zeavola Resort, which I was lucky enough to be reviewing. Can't wait to share all the details on that one, it was gorgeous.
To Cambodia
I'm writing this from Bangkok on Saturday – but thanks to the magic of post scheduling it'll be posted on Monday, when I'll be in Siem Reap. Tomorrow at the delightful time of 5:55am I'm hopping on a train to the border, where I'll cross into Cambodia and grab a bus to Siem Reap. This is a BRAND NEW country for me so I'm very excited. Angkor Wat is one of my dreams (not just because I want to run around pretending to be Lara Croft, I swear) so this is sure to be a good couple of days.
View this post on Instagram
Where's Next?
Feels like I'm on the home stretch, now. From Siem Reap I'll head to Phnom Penh by boat, then on to Ho Chi Minh in Vietnam by bus again. I'm skipping HCMC because I've been twice before and don't love it – so a few hours after I cross the border I'll be on a lovely 16 hour overnight train to Hoi An.
Then it's on to Hue, and finally Hanoi… and then I fly home. All my trains and hotels are booked, and I don't have long in any of the stops. But that doesn't matter, because this trip really is all about the journey.
If you want to see live story updates along the way, make sure you're following me on Instagram and all the other channels. There are some BIG adventures to come!