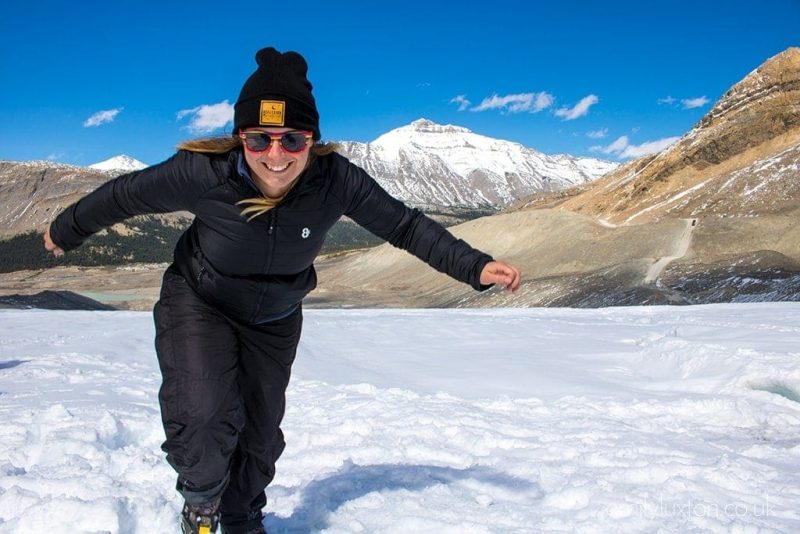 We're halfway through the year already! Can you believe it? It feels like it's gone so fast, but then again when I look back I've done so much with the last six months. And there have been so many awesome adventures.
This month it will also be six months since I moved to Southsea and decided to make England my official base again. Unlike last time, that decision is still going strong. It's been AMAZING to have a base, and I love coming home to my pretty little room. I also love owning stuff – like the really cool Jurassic Park poster I have on my wall and more than 3 pairs of shoes. And I'm making great progress towards being a "proper adult" (my version of one anyway). Just this week I bought a SECOND duvet cover! Plus the driving lessons are going well. Sort of. It's hard when you're away every other week, but I think I'm getting there.
Anyways, let's talk about June in travel. It was BUSY. I say that every month, but this has been the busiest month of the year so far for me. I was only at home for 9 days. The main event was our amazing ITrekHere adventure with Trek America (more on that in a mo), but I also went to Butlins with my big sis and two of her kids (super cute) and just spent the weekend down by the South Downs drinking a LOT of prosecco for my friend Ruth's hen do. It was lush. And yet another great aspect of this whole home base thing – getting to actually be around for the important things in life.
St Lucia
Because one transatlantic trip in a month isn't enough, before I jetted of to Canada I spent a week in St Lucia! This was my first ever time in the Caribbean and it was everything I hoped it would be. Amazing foodie experiences, colourful culture, and lush greenery. Plus a few pretty nice beaches, too! We were staying at the stunning Cap Maison and I have to say, it's one of the nicest hotels I've been in for a while. Full write up coming this week, so stay tuned – and check out my St Lucia foodie round up in the meantime to get a glimpse of what we got up to there.
Oh, Canada
Yep, the big work trip last month was another belter – a Trek America adventure through the Canadian Rockies. It was AWESOME. We spent 8 nights camping across Alberta and BC, heading to Banff, Jasper, Wells Gray, and Whislter. There were a lot of highlights – hopefully you caught some of them on my Instagram stories. In the interests of keeping things brief, here's my quick-fire round of some of the top highlights of the Trek America trip.
Playing cowboys at Wells Gray Guest Ranch
Fun fact about me, when I was about 8 I had a sheriff costume and a toy gun and it was my favourite thing in the world. I like cowboy stuff so much I don't even mind the third Back to the Future movie (ok I love it). So yeah, drinking beer in a real saloon and hanging out at the wild west themed campsite was great fun. And I made dinner for 14 people on a camping stove whilst wearing a cowboy hat and singing into a spatula-microphone. It was great.
Flying over the Rockies in a HELICOPTER
I still haven't processed the emotions from this fully. A helicopter ride has been on my bucket list for years, so finally getting to do it over the Rockies was a super special experience for me. It honestly moved me to tears!!
Drinking champagne by a glacier-fed waterfall in the
Yep, exactly as cool as it sounds. We hiked up to a waterfall in the Cline River valley and then popped open a few bottles of champagne. MASSIVE thanks to our guide Heather for organising that one. Amazing.
Climbing a glacier
We strapped on the crampons, and crunched and skidded our way up the Athabasca Glacier – stopping to drink super fresh water from the melting ice. As adventures go – this one is right up there. And the mountainscapes were insane!
Canada's Crazy Nature
Epic waterfalls, endless pine forests, and some of the brightest blue and green lakes you've ever seen – Canada is, without a doubt, one of the most beautiful countries I've ever visited. There are just so many spectacular landscapes. I mean seriously, just LOOK at it…
Where's Next
July is set to be a nice chill month, with just a couple of short little trips. Plus, my birthday. And lots more driving lessons. The main trip is coming up this weekend – two nights in Vilnius, Lithuania. I'll be out there on an assignment with Lonely Planet and I'm crazy excited to be working with them – so wish me luck. And if you've been to Vilnius send me ALL your tips please!
Ok, that's enough waffling from me for now. Off to write up the rest of my blog posts about all the above trips now – stay tuned. Happy summer guys!!