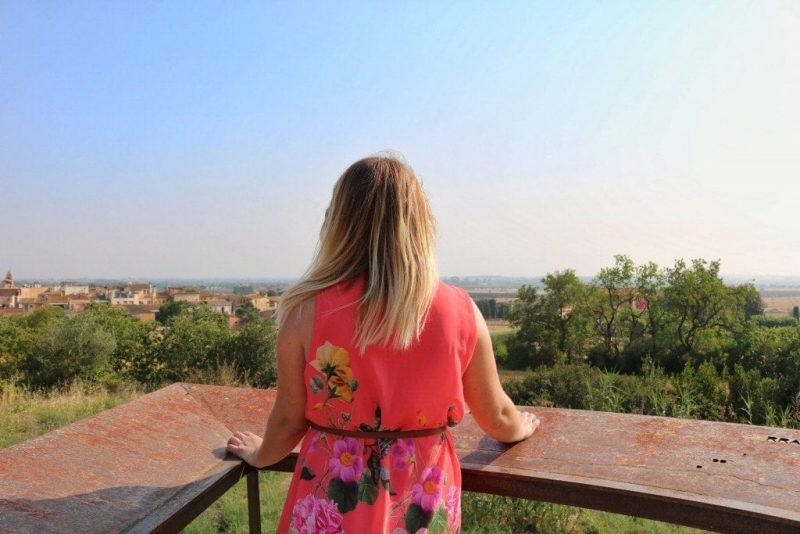 Who can believe that we're halfway through the year already?! It seems like no time at all since I was flying off to Mexico back in January, but so much has changed since then.
June was probably my busiest month of the year so far – seeing me in three different countries besides the UK. So much for travelling less! But this is busy season in the travel writing world, so there have been a lot of work trips on. And despite being away for most of the month, I have managed to spend plenty of time enjoying the UK. Like this week when I headed up to London to meet up with Pam – the girl I met in Indonesia and hung out with again in Japan last year (she's the girl behind my day of eating in Osaka). This really reminded me that the absolute best thing about travel is the friendships you make around the world – especially the extra special ones that you maintain long after the trip is over, and get to see again!
Last month I went from Nepal (where I fell head over heels in love) to home to Canada to home to Spain (Catalunya first and Murcia second) and back home again. It's been pretty intense! Here are a few of the highlights…
Blog News
First up, the big blogging news…
The most exciting thing was that I've been featured in an eBook! Go Outdoors asked me to provide a few recipes for their fab new camping cook book and I was happy to oblige. Go download the books – they're free – and you can check out my recipes in volume two.
Also exciting – I was interviewed by My Holiday Guru for their blog, so you can go check out the video to hear me talk about all things travel.
Edmonton
.Just four days after getting home from Nepal, I was on my way to Canada. Culture shock and jet-lag followed me around in a big way that week! Luckily, I was with one of my favourite bloggers in the world, the awesome Wanderlust Chloe – so despite supreme exhaustion and feeling pretty much confused by everything, I still had a lot of fun.
Edmonton is a really cool city with an amazing food scene and loads of really fun things to do. Check out my post to find out everything about it – but for now I'll just list a few highlights… Segwaying around the city (playing the Back to the Future theme song in my head and pretending I was on a hoverboard), eating all the meat at MEAT, riding the vintage street car across the stunning river valley, discovering an amazing sweet shop and buying an insane bag of pick n mix the size of my head, and taking on the completely mental triple loop indoor rollercoaster at West Edmonton Mall.
The biggest highlight, though, was probably our night glamping in Elk Island National Park. We learnt probably everything there is to know about bison conservation, we discovered that neither of us knows how to make a bonfire, we drank prosecco whilst barbecuing sausages for our dinner, we got eaten alive by the biggest mozzies I have ever seen, we saw a massive bison bull, we ate cold smores for breakfast, and we had a good long debate about whether or not the green-ish glow on Chloe's nighttime photos was the Northern Lights (it was not). The whole trip was a lot of fun – and if you weren't following our Instagram stories, I'd say you were missing out!
 Bison traffic jam at Elk Island National Park.
Spain
A week later, I was in Spain! Like I said, it's been an intense month.
I was in Spain for two separate trips, which meant I was able to explore a lot. This is genuinely my favourite country in Europe so I was thrilled to be back.
First up was an olive oil themed culinary tour of Catalunya with Destination Makers. I had absolutely no idea there was so much to learn about olive oil, so it was a real voyage of discovery. From visiting the oldest olive tree in the world* to learning how to properly taste olive oil and what bad oil tastes like, it was a pretty eye-opening experience. Plus, I got to eat my way around one of my favourite regions and see some seriously beautiful landscapes.
Next, I hopped on a train down to Murcia. The seven hour journey only cost me 25 Euros and was actually surprisingly comfortable. And they showed movies – thanks Renfe!
I was in Murcia for a really fun project called #SpainCities. Ten bloggers were sent to ten different, mostly underrated, cities across Spain at the same time. It was a lot of fun and a really cool way to share some of Spain's best hidden gems.
I loved Murcia! It's a lovely small city with some beautiful buildings and amazing food. Bakeries are a big thing in this region and there are some amazing cakes that are unique to this part of Spain, so I was in my element.
*that's been carbon dated, at least. 
Where Next
Next month I'm taking it easier (!) with just one trip. I'm off to Austria on the 7th July and I can't wait. I'm going to be exploring the region of Vorarlberg for the #UncoverAustria project. I don't know anything about the region but it looks absolutely gorgeous and I'm really looking forward to uncovering summer in Austria. And pretending I'm in the Sound of Music.
 Where's Mollie was in Vorarlberg for #UncoverAustria last week!
Make sure you're following on Instagram so you can watch my stories for behind the scenes updates from the trip. 
Also this month it's my birthday. My thirtieth birthday to be exact (duh, duh, duuuhhhhhh!). So I'll be taking a bit of time off to, er, get drunk and celebrate. If anyone wants to send me a present feel free! I like sunglasses…
Who else has reached the big 3-0? I want life lessons and party tips. And for someone to tell me that I don't look thirty!