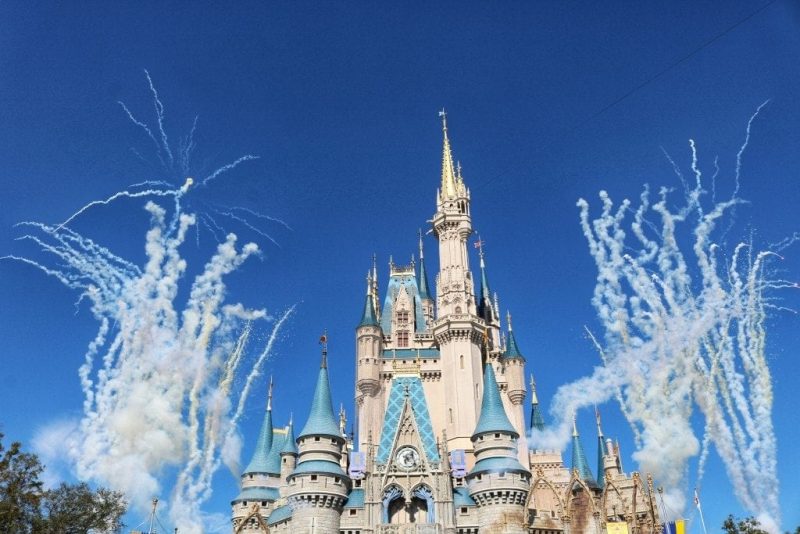 Aloha kids! Welcome to yet another monthly round up – thanks for sticking around this long and reading them all!
Last month saw me making some BIG changes, figuratively hanging up my backpack (for now at least), and taking on a pretty epic US adventure that ticked off one of my all-time travel dreams. Here's a brief recap of everything I got up to over the last month…
Sunny Sunny Southsea
As you might already know, if you're the kind of avid follower of my blog that I hope you are, this month I moved back to Southsea and into Vicky Flip Flop's spare room! It just seemed like the right move, and so far that decision's been paying off. I love being back in Southsea, and being close to a few of my friends, as well as only an hour and a half from London by train. I'm also trying to date more and actually put more effort into the whole "search for love" business. I hate it already – bungee jumps and abseiling are easy compared with going on actual dates with actual human men. But you've got to put yourself out there blah blah blah. Anyway the gist is I'm living in Southsea and attempting to be a fully functioning adult human for a change. Wish me luck!
Chilling on the beach with my new housemate!
Martin County, Florida
My first trip of the year was an exceptionally good one. Me and Vicky headed to Florida, rented a car, and hopped over to colourful Martin County for a week of massive food portions, sunshine, and fun watersports. We kitesurfed (sort of), we boated, we paddleboard-ed… basically we kept ourselves as busy as humanly possible and saw pretty much everything that Stuart, Hobe Sound, and Hutchinson Island have to offer.
It was so nice to escape the winter for a while, and even though Florida isn't exactly boiling right now it was still much warmer than the UK. I loved exploring all the colourful murals around Hobe Sound and Stuart, and I really loved chilling by the pool in the luxurious Hutchinson Shores resort. There were a LOT of highlights on that trip so I'm planning a nice long post all about it – stay tuned.
Orlando, Florida
After Martin County, we squeezed in the briefest of trips to Orlando before flying home, purely so that I could live out my ULTIMATE travel dream and go to the Wizarding World of Harry Potter at Hogwarts. We also spent half a day at Disneyworld, which was amazing. But frankly after the utter joy of going to Diagon Alley and buying my very own wand in Ollivander's nothing else felt quite as magical! I will say that being in Disney during January midweek was a fabulous experience – way less queues than I'm used to. Check out this guide to when to go to Disney to help plan your own trip!
I was a wreck. There was a moment when I genuinely nearly swooned from the overwhelming rush of emotions. We went on the Hogwarts Express. We ate in the Leaky Cauldron. I drank a Butterbeer. THE PORTRAITS SPOKE TO US. It was just so, so, so, so wonderful. Best day of my career as a blogger so far.
Disney was pretty amazing too though – especially when we stopped to watch one of the shows in front of the Cinderella Castle and Elsa sang Let it Go. Vicky dancing along was a pretty adorable thing to see.
Where's Next
Next month, I'm headed back to one of my favourite countries in the world… India! I was there during Holi two years ago and absolutely fell in love with the country – so I can't wait to go back.
Especially because I'll be touring the country by rail on "the world's leading luxury train", the Maharaja's Express. I'll be heading to Varanasi, Jaipur, Agra, and a few other highlights – all from the comfort of a gorgeous looking, super-swanky train. And I get to do it all with one of my favourite luxury bloggers, the lovely xameliax. It's bound to be amazing so stay tuned on Instagram to see exactly what we get up to!
After the rail journey, I'm sticking around for another week or so under my own steam (train pun – see what I did there?!). And I really want suggestions for what I should do with those 6 days or so, because I don't think I want to stay in Delhi. Where shall I go? What shall I see? Give me all your tips in the comments and help me figure out a plan!
Scroll down to leave me a comment! Happy February!