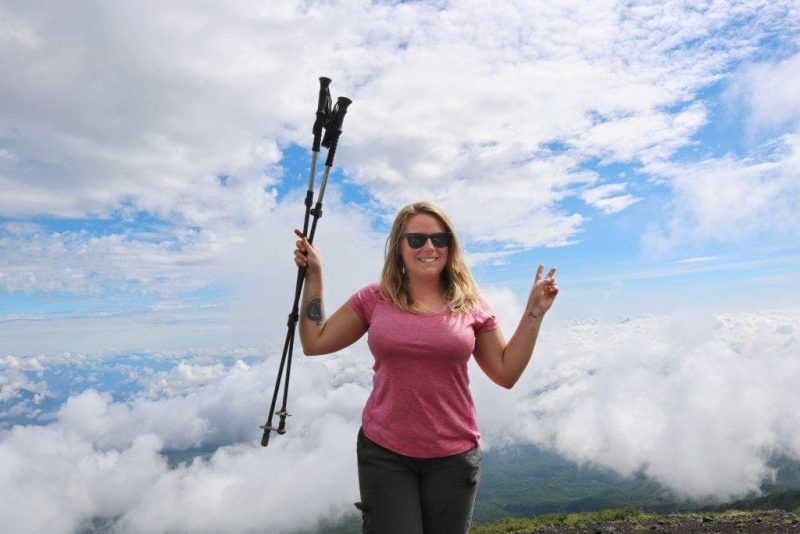 Brace yourselves guys, because this round up is gonna be a bumper one. August was an insanely busy month full of some seriously amazing adventures. I'm attempting to write it up as briefly and without waffle as I physically can, because otherwise this post would be about a thousand years long and I'm guessing you don't have time for that. So grab yourself a cuppa, and bear with me while I chatter excitedly at you all about where I went in August….
Tokyo
I've been dying to go back to Japan ever since my last trip there. Especially because last time, I wasn't able to visit Tokyo (not enough time or money) and it's been one of my dream destinations for years! So when this trip came around there were not enough emojis in the world to convey the levels of childish excitement I was feeling.
Tokyo was everything I wanted it to be, and more. Amazing food, crazy stuff everywhere, all kinds of things (like metro trains) made unnecessarily but adorably cute, and just so flipping weird. I loved it.
I went shopping in Harajuku, ate a rainbow candyfloss bigger than my head, watched robots fighting giant bugs at the Robot Restaurant, crashed a wedding at the Meiji Shrine, went to the Pokemon Centre (twice), watched monsters dance on a giant birthday cake at the Kawaii Monster Cafe, held an owl at the Forest of Owl cafe, wandered through shrines, bashed buttons on arcade games I couldn't understand, paid about £15 for a tiny but amazing piece of kobe beef, took random guesses on food orders at restaurants without English menus, grappled with my terrible self-control in anime shops, stayed in multiple capsule hotels, and spent WAY too much money on Pokemon and Rilakumma socks. Ok, I'll stop now. The end.
Aizuwakamatsu
Next up, I headed to Aizuwakamatsu – a small, fascinating city about three hours north of Tokyo – to discover my inner samurai! This was the whole reason I was in Japan – I was lucky enough to be part of a press trip heading to Aizu.
We spent three days seeing all the sights, eating all the food, and learning all about the city's strong samurai connections. I fully embraced the samurai spirit – dressed up in armour at every opportunity, waved swords around, and impressed everyone with my archery prowess (all those PS4 games finally paid off!!). It was FABULOUS! Read all about it in my blog post – especially if you want to see more photos of me wielding a bow and arrow.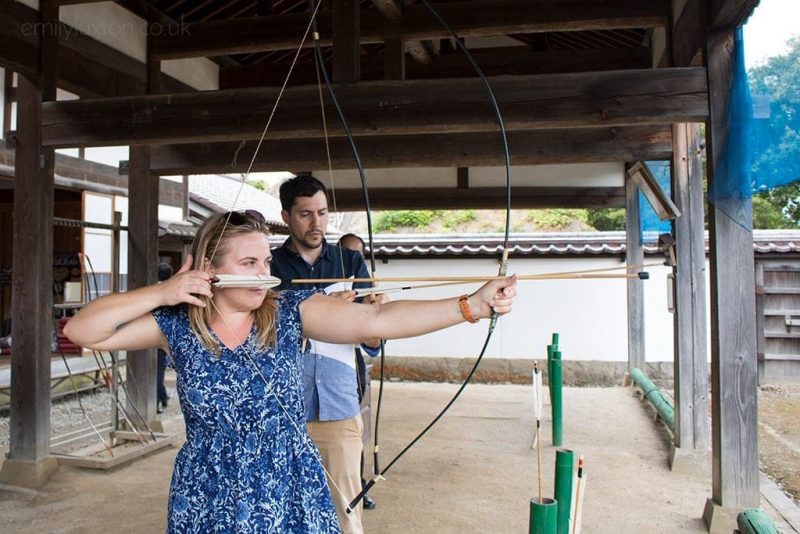 Mount Fuji
If you follow me on social media you may have seen this already… I only went on about it A MILLION TIMES!!!
Yep, during my last week in Tokyo I did the overnight hike to the top of Mount Fuji. Got a full blog post coming very soon all about it so I won't say too much. But it was amaaaaaaazing. Genuinely didn't think I'd make it after my ordeal climbing Mount Batur, so reaching the top was a seriously proud moment for me. Plus the views were pretty nice!
DisneySea
As if all that wasn't enough, I also went to DisneySea in Tokyo for a day.
I wasn't sure how I'd feel about going to a theme park solo, but DisneySea is totally unique to Tokyo and I didn't know when I'd get another chance to go. And I'm so glad I went because it was awesome!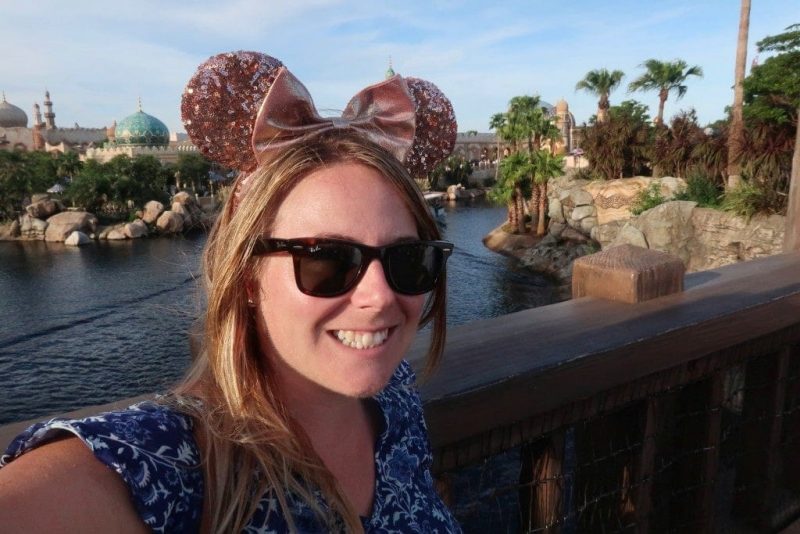 The theme-ing is gorgeous all over the park – I could have spent the whole day just wandering around looking at stuff. But I also had rides to go o (HOORAY single rider queues), multiple flavours of popcorn to eat (managed four boxes), and lots of insane Japanese Disney shows to watch. The Pirates of the Caribbean show was amazing. No idea what was going on – Barbosa and Captain Jack were chatting in Japanese while some other pirates danced and people sprayed the crowds with hoses. A pirate emptied a bucket of water over me. There were canons. It was great.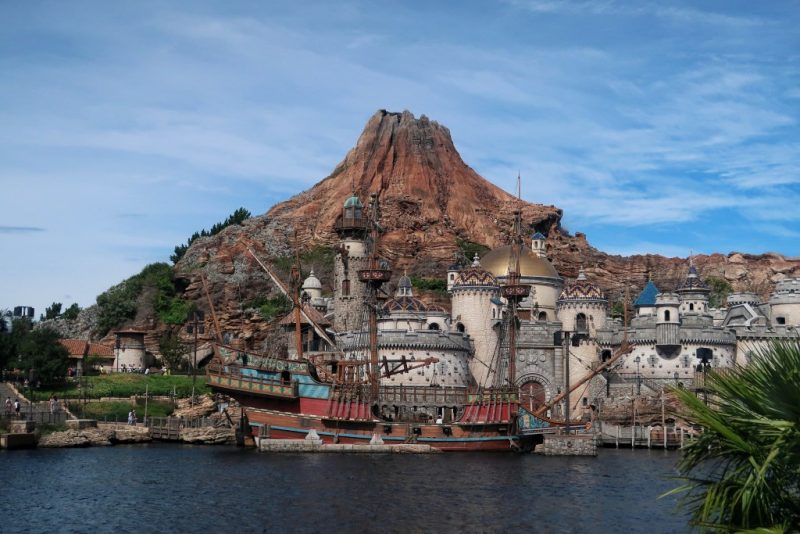 Edinburgh Festivals
Exactly two days after landing back in the UK, I was off on my next adventure. Told you this was a busy month!
Me and Vicky headed to Edinburgh to catch the last week of the festivals. It was only a three night trip but we RAMMED it full of shows, art exhibitions, sightseeing, and drinks. It was awesome! So many incredible shows – not just stand up but weird artsy plays, cabaret, and comedy music! And to top it all off we got to watch the epic Edinburgh Military Tattoo from the press area (best views in the house). I can't wait to share these blog posts with you guys.
Victorious
Got home from Edinburgh, had a single afternoon off, and then I was back on it for the three day Victorious Festival in Portsmouth. No rest for the wicked, etc etc.
Thankfully that festival is just down the road from my house, so I could at least sleep in my own bed. Which is still full of glitter, five days later – even though I've changed the sheets and showered multiple times. Despite a lot of rain (and much too much alcohol) the festival was brilliant. Especially loved dancing in the rain to 90s dance tunes.Who doesn't love that?
Where's Next?
PHEW! That was a mega month. Waaaayyy too much stuff happened for me to fit it all in here – so stay tuned for upcoming blog posts all about the travels.
In September, I have a big fat NOTHING going on and I couldn't be more excited. I've got a friend's wedding, a ton of work to catch up on, and my driving test coming up. No flights, no work trips, and hopefully much more time sleeping in my own bed. Looking forward to spending a significant amount of time at home, playing PS4, enjoying the last days of summer, and figuring out a way to achieve more balance in my life! Any tips?!
Where's next for you guys – any cool trips for me to follow while I'm lazing around at home?