Last Updated on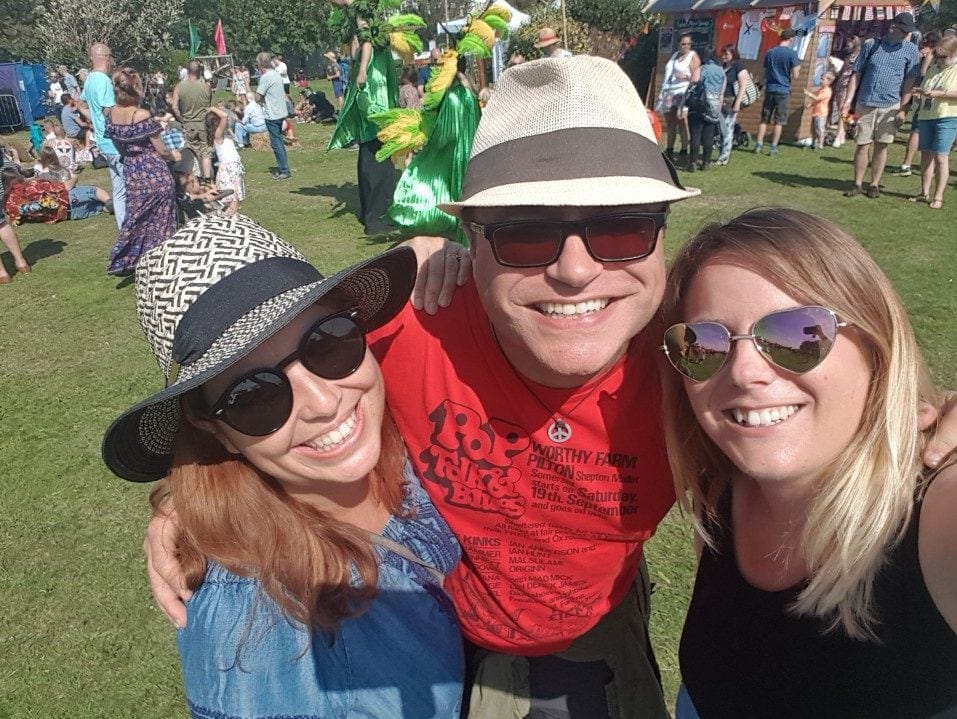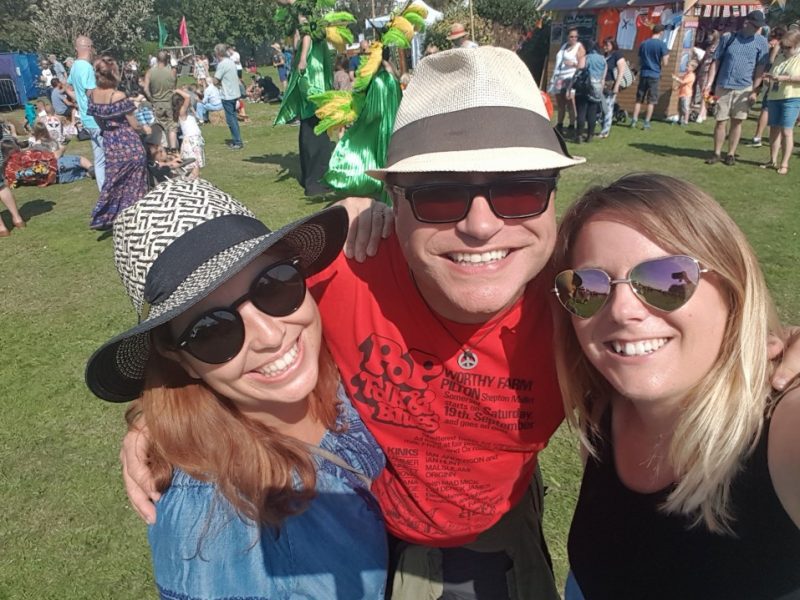 GUESS WHO'S HOMELESS AGAIN!!
Yesterday I moved out of my little flat and kissed goodbye to Southsea. After just four short months living in the UK, I've gone made the drastic decision to pack it all in and go travelling again. Who could have seen that coming (besides pretty much everyone who knows me)?!
Yes, I know I said that this was it, and that I needed to be settled. I know I said that life on the road had got too much. But as it turns out, I wasn't quite ready to quit the road yet after all.
What I've realised is I need BOTH in my life. I need home and community for a while, and I need full time travel too. Currently, I'm figuring out a way of making that work (maybe 3 months on, 3 months off? We'll see). But what I HAVE decided is to spend the next few months back on the road with my backpack. Want to know where? Keep reading this post and I'll spill the beans (oh what an irresistable teaser)!
Before I hit the road again I decided to make my last month living in England really count. It's been a jam-packed August full of fun, festivals, friends, and, um, something else beginning with F for alliterative purposes. Here are a few of my August highlights…
Gin Festival Portsmouth
This month, The Gin Festival came to Portsmouth and I was lucky enough to be invited along to see what it's all about. Obviously I was there with bells on. Or, as a matter of fact, with a really cool cowboy hat. on..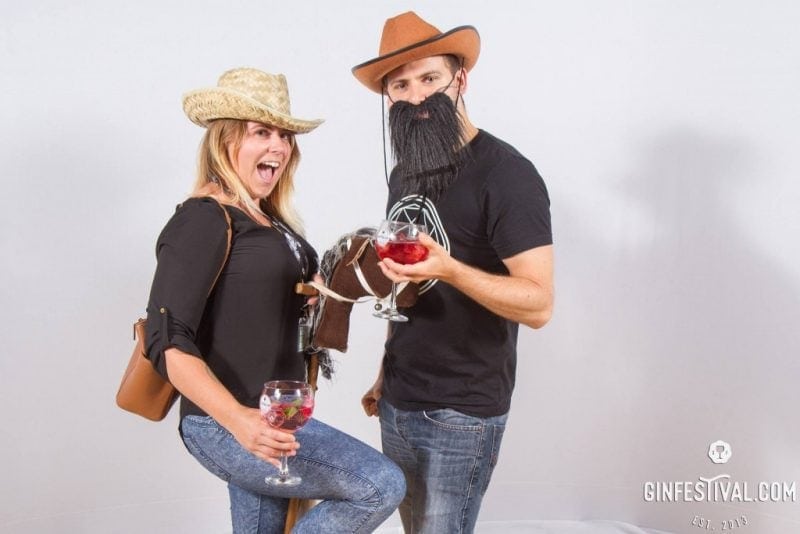 I popped along with my buddy Dave and a vague idea about trying every gin. But it turns out they have well over a hundred different gins on offer at the festival, so in the end I decided to keep my liver intact and just try a select few. Which were excellent.
Entry to the gin festival includes a funky balloon glass, which you take up to each bar to fill with gin. There are four bars – two for British gins, one for flavoured gins, and one for international gins – as well as sample rooms and workshops. Drinks cost £5 and include a tonic of your choice – and the lovely bar staff are on hand to recommend the best tonic for each gin.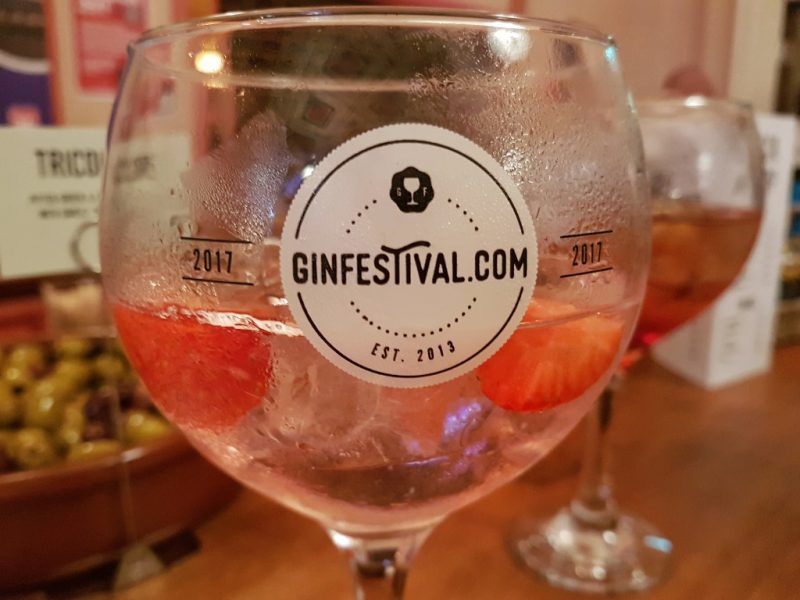 My favourite was the Strawberries and Cream Picnic Gin from Poetic Licence – garnished with fresh strawberries. Summer in a glass! I'm also a big fan of Conker Gin, which is from Dorset – just like me!
If you want to know more about it all, check out Vicky Flip Flops's fab post about the Gin Festival for lots more detail!
Victorious
My last month in Southsea was a really busy one! Bank holiday weekend was Victorious Festival – and two of my favourite bloggers, Paul and Karen from globalhelpswap, came to town to join me and future Southsea mayor Ms Flip Flop for the bash.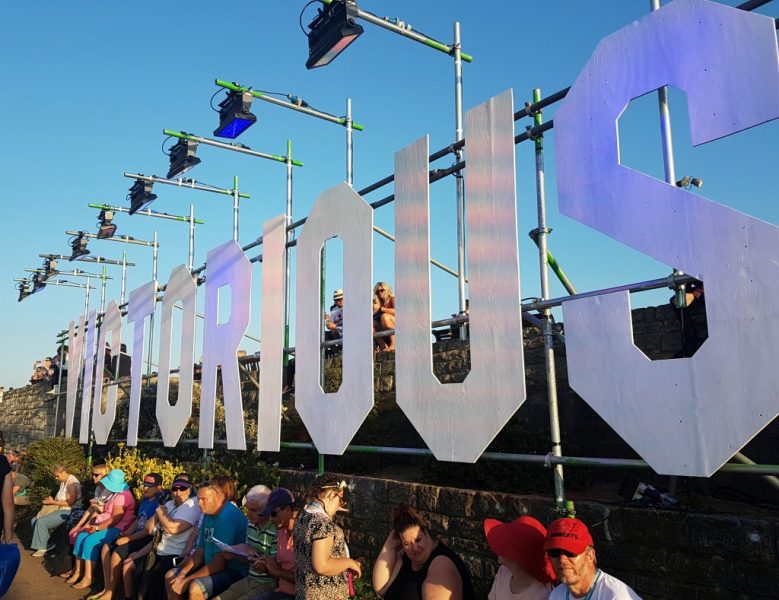 It was my first music festival and it's been an awesome weekend. We had a few drinkies, misbehaved a little bit, ate some yummy food and watched some amazing live acts. I LOVED Stereophonics and Franz Ferdinand. I also really, really loved bouncing around like a complete muppet at the retro-tastic Rhythm of the 90s set. They might be my new favourite band.
It was a great weekend and the perfect way to round off my four months in Southsea. Finish it off with a bank holiday Monday spent lying on the beach, eating hot dogs and swimming in the sea (first time since I moved here) and it really was a brilliant end to my time living here. I will definitely be back.
I have genuinely loved living in sunny Southsea. It's been awesome having a homebase for a while and feeling a bit more settled. I missed that. But I also really miss travel, particularly travelling for myself without an agenda or a client. And it's definitely time to hit the road again.
Where's Next?
Well, this is the really exciting bit. I've been waiting until everything was more or less finalised until I announced it all – but here's my next adventure.
First up, I'm heading to Naples for a weekend to experience the food and art offerings there. It's my first time in the city and only my second time in Italy, so I'm excited to see a whole new part of the country! Suggestions are very welcome.
Then the really BIG news is that in mid September I'm off to Latin America again. HOORAY! It's my favourite part of the world, and ever since I cut my trip to Mexico short this year I've wanted to go back.
The Next Three Months
It's all kicking off with a press trip in Costa Rica, which I'm crazy excited about. I've never been and there's so much I'd love to see there. Stay tuned over on Instagram because I'm hoping to share a ton of amazing photos with you all.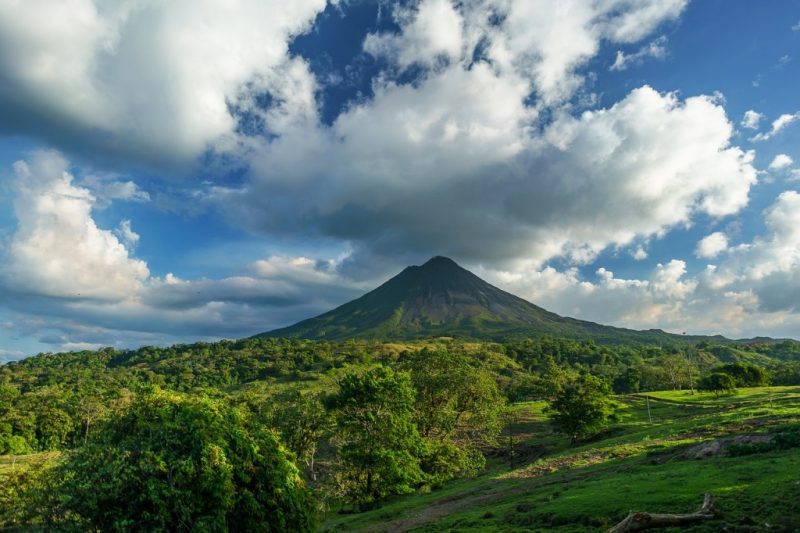 After Costa Rica my plans are a little hazy*. You might have noticed that I'm not really one for planning much in advance! But I will definitely be in Mexico for Dia de los Muertos. That festival has been on my travel wish-list FOREVER. I'm also really excited to head back to Mexico and explore a bit more of the country – because it really feels like my month there was not enough.
After Mexico – who knows? I'll have about three months in Central (and possibly South) America before flying home for Christmas, and I'm not committing to anything major.
I just want to be on another adventure and to produce some more natural content. Press trips are amazing and they're one of the only ways I could afford to fill my blog with so many diverse topics and (hopefully) useful posts. But they can be less organic, and when I do too many of them I worry that I'm losing sight of what's really important in blogging. Which is to be real, natural, and authentic. I definitely need to keep things balanced, which is why I try to self-fund a good chunk of my travels. And why I'm off to Latin America again in search of adventure!
Make sure you're following all the adventures on my Facebook Page and Instagram, because it's going to be epic.
Do you have an adventure coming soon too? Leave me a comment and tell me all about it!
*(I'd also really love suggestions for unmissable destinations between Costa Rica and Oaxaca in Mexico. I've got a few weeks to make my way up and I need to plan a vague route!