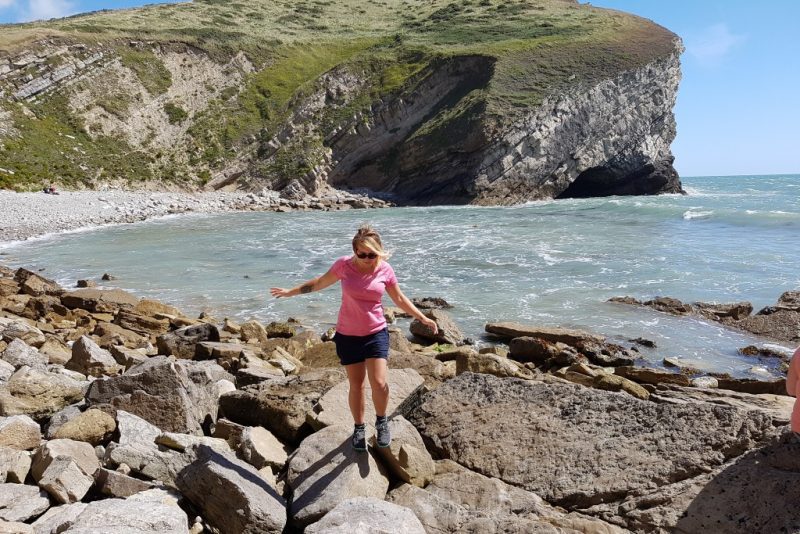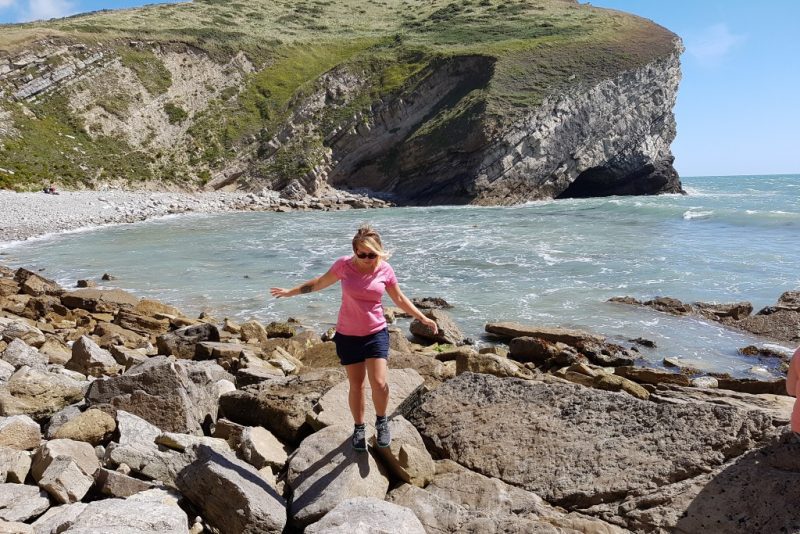 This is the first time since I began these monthly round ups that it actually feels like a month has passed since I wrote the last one. August has been a bit of a month off for me. I came home to Weymouth for the summer, and I've spent the last few weeks catching up with friends and family. It's been a serious joy just to sleep in the same bed for more than three nights in a row!
You might remember that the first half of 2016 was pretty horrendously busy for me. And yes, I had a bit of a grumble in last month's roundup. Again, I just want to stress that I do actually love my life. Being a travel blogger has brought me some amazing opportunities. But still, sometimes it's lovely to slow down a little, catch up with loved ones, and take stock…
Living in Weymouth
It's been so nice to spend the summer in my hometown. No matter how far I travel or where in the world I live, I always miss Weymouth a little bit. The scenery around here, and the beautiful beach, are just amazing. I really count myself lucky to have grown up here.
Psst! Don't miss my recent post Why I Love Weymouth to hear my favourite things about my hometown. 
This month I've been taking things really slowly. My older sister Cheryl came to stay for three weeks with her four kids, so I've been doing lots of lovely family stuff and being Favourite Aunty Emily. My other two sisters have both visited too, so for the first time in ages I've been able to spend a good amount of quality time with (most of) my family. We've been to the beach, been kayaking, and revisited some of our favourite childhood spots.
I also cajoled my dad into taking me on a few days out to some of my favourite places in Dorset. We've been to Durdle Door on the Jurassic Coast, which is always stunning. And we went to Tyneham, an old village which was abandoned in 1943 after the military took it over for testing. I've always been obsessed with that place and it's semi-ruined houses, which have been the backdrop to many an awesome game straight from the imagination of ten year old Emily (man that girl was cool!).
12 Fears 12 Months Challenge
As you may already know, I suck at my 2016 challenge! I set myself the challenge of doing one thing a month that scares me this year, but I've been terrible at actually doing it! Having missed both June and July, I was due to do three things this month to catch up.
Well, I managed two, so I'm getting there!
First up last month was my biggest challenge yet. Honestly: I found it harder than the bungee jump. In the name of charity (fundraising for cancer research), personal growth, and simply celebrating my glorious self *, I did a 200ft abseil down a sheer cliff face in Avon Gorge. It was terrifying, so I was really proud of myself for doing it.
Read more in my Abseiling Avon Gorge write up, complete with Snapchat footage from the day.
The second thing was way smaller but very nearly as scary. I did my first ever radio interview! Honestly, I was so scared I almost blacked out. I hate my voice, and I HATE public speaking. I used to get shaky and anxious just answering "yes" to my name in register at school. And I still get nervous answering the telephone to people I don't know, or talking to strangers, or talking in front of a group. So doing a radio interview, even a pre-recorded one, was horrendously nerve racking for me. I have no idea what I babbled on about for twenty odd minutes, and I'm pretty sure I made a massive fool of myself. But I'll let you guys be the judge; when it goes live I'll share the whole embarrassing mess for you!
*Joking. Sort of! 
Travelling in the UK
August wasn't completely without travels. One of my other goals for this year was to explore more of the UK. So, this month I headed to a few places around England to get to know a bit more about my beautiful country.
Before my abseil, I spent the day in Bristol, one of my favourite English cities. I mostly spent the day hunting for street art, catching the odd Pokemon (yes, I'm that cool!) and walking along the river in the sunshine. After the abseil, I hopped on the train to Bath to meet two of my old university friends. Bath is probably my absolute favourite city in England, it's seriously gorgeous and I'm hopelessly in love with it. But even better was being able to catch up with two of my favourite people in the world – especially since we so rarely get together these days. (There are real downsides to this full time travel blogger malarkey!)
Last up was York. I've not spent much time in the north of England so I was really excited to head up to Yorkshire for the first time. I also got shamelessly excited about eating an actual Yorkshire pudding in Yorkshire. Small things! York was really pretty, and I spent a fab weekend there getting to know the chocolatey side of the city. And eating cake. A LOT of cake.
Don't miss the full story about my weekend in York! 
What's Next?
Although spending the summer at home has been lovely, I'm itching to hit the road again soon! Luckily, I'm in the process of setting up a really exciting few months of travel – can't wait to share more details with you when I can. What I can say is that I have one more UK based adventure coming up, and then I'm off to Indonesia. I'm still ironing out the details for the trips after, but one of them is an actual travel dream come true for me so I can't wait.
Indonesia looks set to be seriously amazing. I have six weeks out there, starting in Jakarta and ending in Bali. As yet I have no fixed plans so please send me your best tips if you've been (scroll down to leave a comment). And as always, make sure you're following along on social media and especially Snapchat (emluxton) to see live travel updates as I go.
What have you been up to in August – and what's coming next? I love hearing from you guys so please leave me a comment below. Thanks for reading, and happy travels!