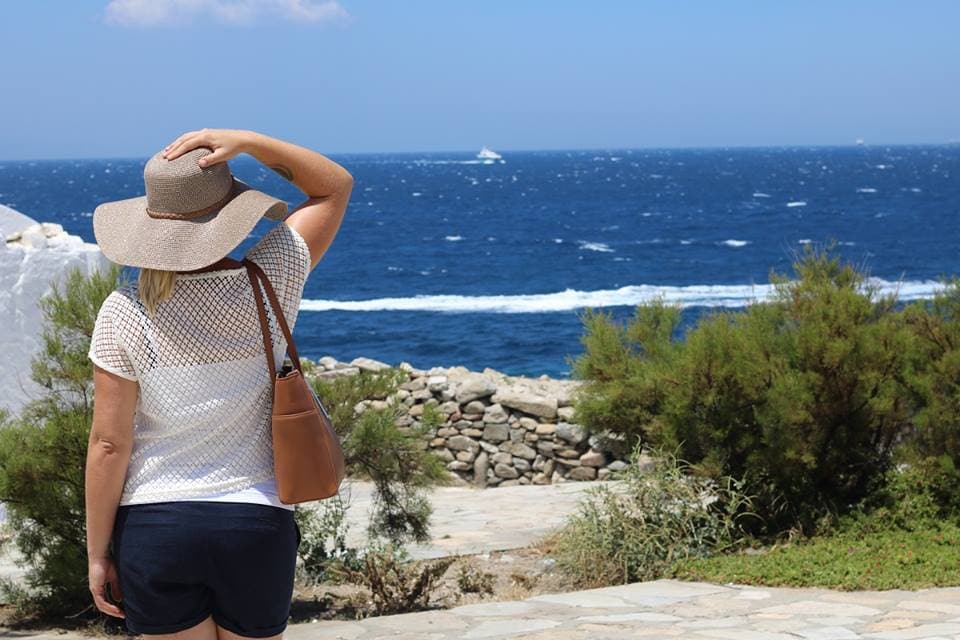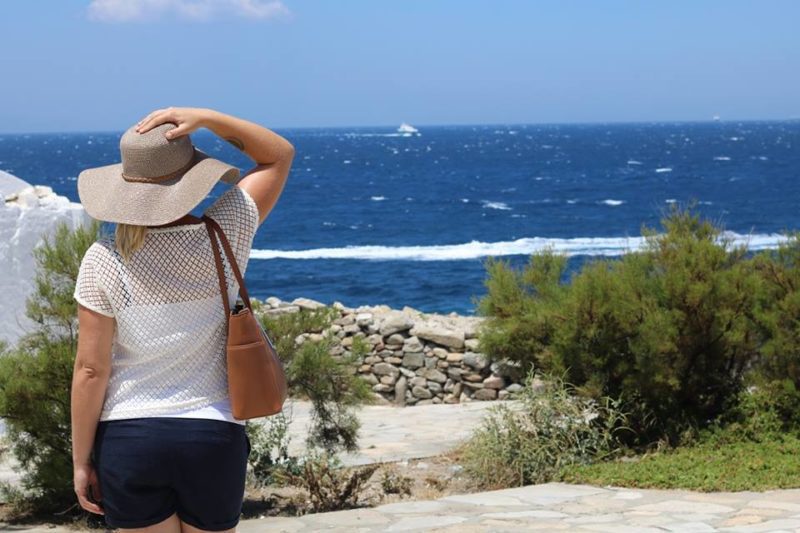 Bloody hell, how is it halfway through the year already? The last six months seem to have disappeared – swallowed up by a vortex of travel, discovery, and more work than I've had in my life. Anyone who thinks travel blogging is an endless holiday should come and spend a few days with me!
So far this year, I've slept in more than sixty beds, taken thirty six flights, and been in eleven different countries across three continents. I've been to Holi in India and Songkran in Thailand. I've partied in Belize, skied in the alps, and right now I'm cruising in the Aegean. And finally, after seven months, I feel like I'm getting over the break up that sparked this year of intense travel in the first place. I feel like a happier, healthier version of myself, and I can see that the relationship I was in wasn't the right thing for me. There's a much brighter future than the one I thought lay ahead of me, and I'm so excited to see where this new path in my life takes me.
June Travel Round Up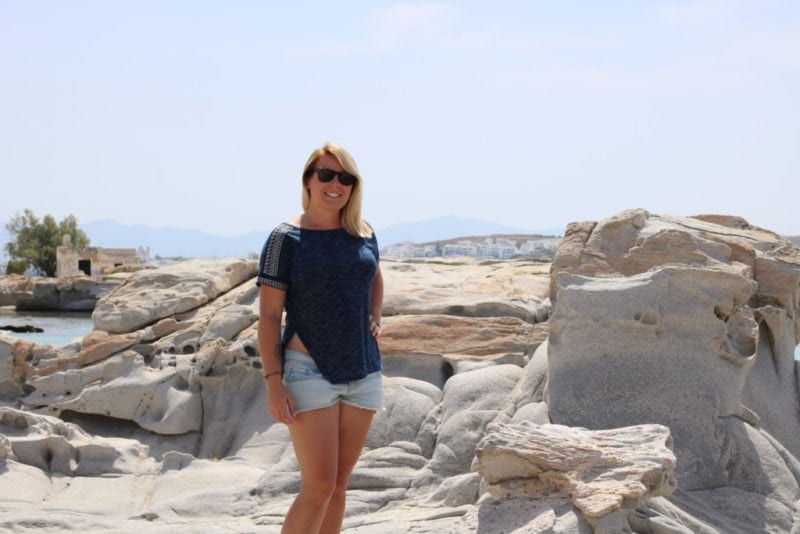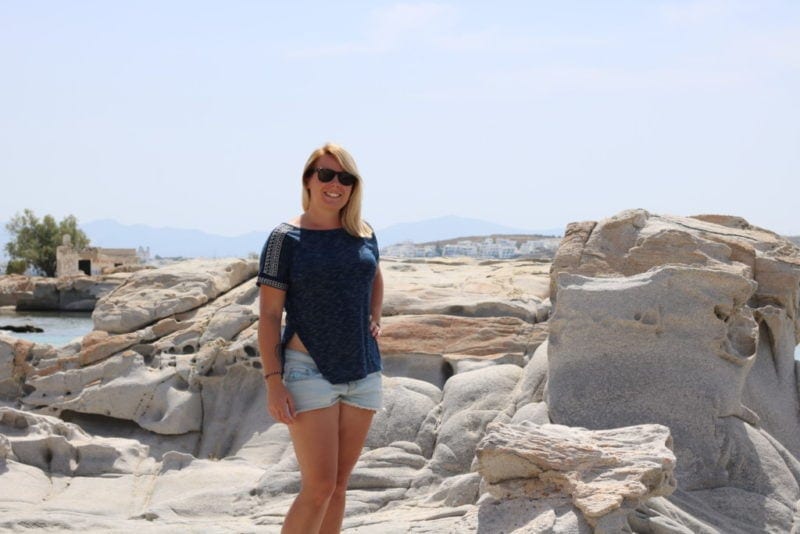 So, what did I get up to last month? I started in Paros, where I was on a fleeting solo press trip courtesy of Discover Greece. That trip was already covered in the May round up, but there's still one more post to come – so stay tuned. Being on back to back trips with not much time to get online has left me sorely behind on blog posts but they are a-coming, I promise!
After Paros I headed straight on to Corwall and flew to the Isles of Scilly, where I stayed for about nine days, exploring Tresco, Bryher, and St Martins. Blog posts are still to come (as always!), but I absolutely adored this gorgeously rugged archipelago off the coast of Cornwall.  Between the white sand beaches, clear turquoise seas, and fantastically mild weather I could hardly believe I was still in the UK. Highlights included the Crab Shack dining experience on Bryher, where I gorged myself on amazing fresh-caught seafood, and pretty much all the food and drink across the islands. I also loved the stunning Abbey Gardens on Tresco; flowers aren't usually something that excites me, but those serene gardens were absolute bliss.
After Tresco, I had a few days to recover at home in Weymouth before jetting off again, this time to my favourite European country of Spain. I was exploring a whole new side of the country, following the northern route of the Camino Santiago through four regions: the Basque Country, Cantabria, Asturias, and Galicia. We bussed, biked, hiked, and walking-toured our way through some stunning landscapes, fog-drenched gorges, pretty fishing villages, and postcard-perfect beaches – not to mention dozens of churches, monasteries, and cathedrals – finally finishing up in Santiago de Compostela at the end of the Camino. One of the biggest highlights of the trip was having lunch at the lovely Albergue de Güemes, a hostel for pilgrims walking the Camino. We had a chance to chat to some volunteer staff there who were taking the pilgrimage, or had just finished it, and it was great to get bit more of an insight into what the journey is like.
The last day of June was spent in London, where I spent about eight hours powering up and down Oxford Street (yuk), before flying out to Athens on the 1st July to start my cruise. I'm on board right now, so follow me (emluxton) on snapchat to keep an eye on what I get up to.
Twelve Months Twelve Fears
As you probably know, this year I've challenged myself to do one new thing every month that scares me. But June was so incredibly busy with work commitments that – for the second time this year – I didn't have time. It's so annoying as I really want to keep up with this challenge, and I know that doing these scary and sometimes stupid challenges has been really good for me so far. To make up for missing June's, I plan to do two things in July. One is already planned and it's set to be awesome, as for the other – I'm taking requests. Scroll down and leave a comment at the end of this post to suggest a challenge for me!
What's Next?
This month is already shaping up to be another whirlwind. I'm cruising from Greece to Croatia until the 7th, and then I have a couple of days back home to catch up on what's now a mountain of blog posts and other work before flying to Stockholm for TBEX. It's a massive conference and networking event for bloggers, and I can't wait to explore Stockholm – especially the food scene there – and to reconnect with some of my favourite fellow bloggers. After Sweden, I'll be heading to Finland for a FAM trip with the tourist board there, and then I have the last week or so of July back home in the UK to celebrate my birthday. I'm turning a reluctant 29 this month and have something pretty exciting planned for the big day to ease the pain of getting ever nearer thirty.
As always, don't forget to follow the action on social media and especially on Snapchat, which is where you'll find live, behind the scenes, and often ridiculous videos of my travels. Search for the username emluxton or screenshot the code below to find me!
So that was June, which as you can see was pretty full. I am loving how much I've been able to travel this year, and I really feel fantastically free after what was such a low point last year. Massive thank you to everyone who's been following along so far this year, and stay tuned for even more adventures to come.
What were your travel highlights in June? Leave a comment below and let me know what you got up to!