Some posts on this site contain affiliate links. If you book or buy something through these links, I earn a small commission (at no extra cost to you). Take a look at my privacy policy for more information.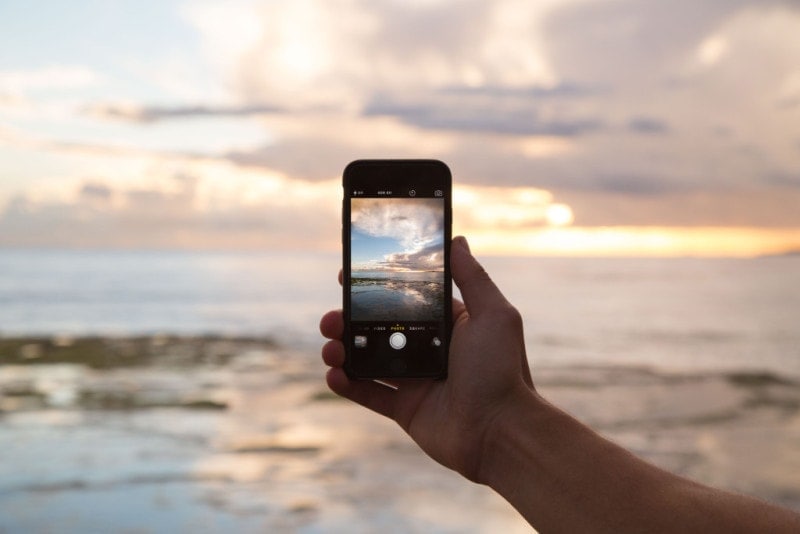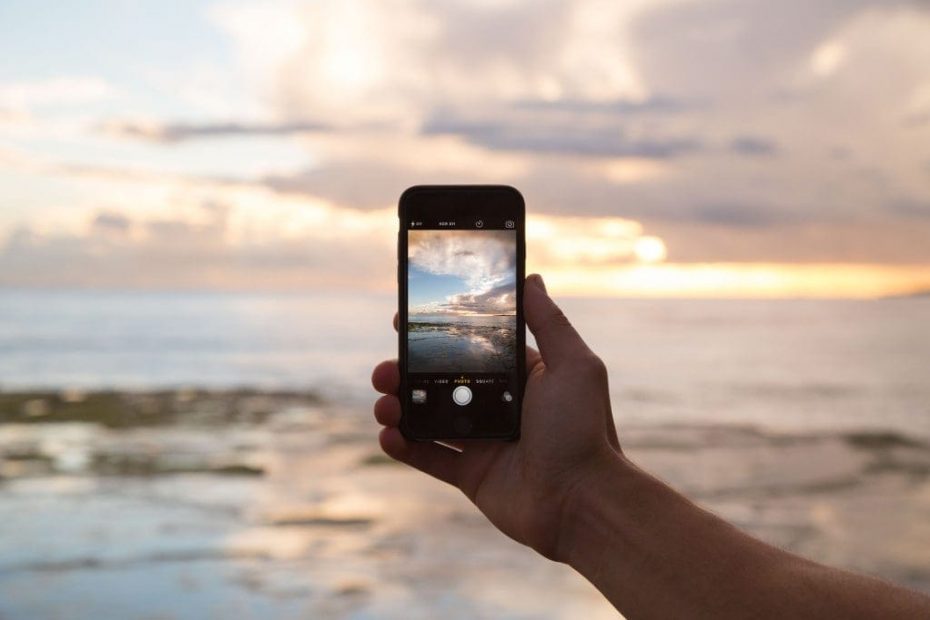 I depend on my phone for everything. Music, calculator, notes, directions, chatting to friends, checking facts, translations… sometimes I wonder how anyone ever got by before smartphones! As a travel blogger, I also depend on it for work – from emails and social media to note-taking, recording on my Dictaphone app, and even writing the occasional post.


But, this dependence means that I'm on my phone all the time, to the point where I often find my eyes hurting at the end of the day. I've almost always got eyes on my phone screen – at the same time as watching TV, relaxing, or even whilst chatting to friends at the pub. Sometimes I feel like I'm only partly taking part in life; I miss conversations, barely engage with my favourite TV programmes, and never truly unwind. It's not always work, either – I often find myself scrolling through the same posts over and over on Facebook for no reason, or refreshing my Instagram feed every few minutes to see if my likes have gone up. I definitely have an unhealthy relationship with my phone, so when Time to Log Off challenged me to complete their seven day Digital Detox, I decided it was time to finally do something about it and learn to disconnect.
The challenge starts out easy and builds up by one step a day, ending in a full day without your phone (click on the infographic to the right to see the seven steps). The dates coincided perfectly with my trip to Thailand – I flew out on Day Three – and, wanting to really experience this country in real-time rather than through my phone, I decided to go ahead with the Digital Detox Challenge! I took notes everyday (on paper, no less), and I've copied them all below – while at the end of this post I've laid out everything I learnt from the challenge, and what changes I've made since completing it. Enjoy…
RELATED POST: 9 Tips for Cutting Back Your Phone Usage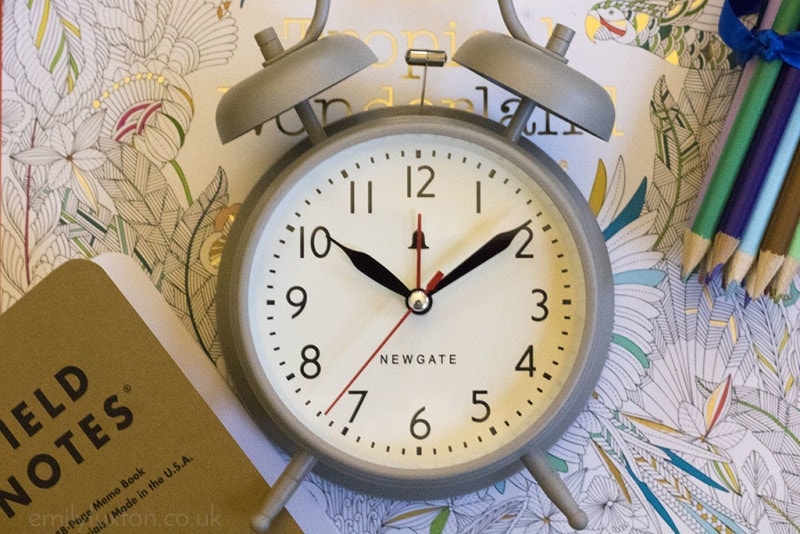 Monday
Swap phone alarm for an alarm clock.
Last night I left my phone plugged in the corner of my room, instead of in it's usual spot right under my pillow. Normally, I wake up to my phone alarm, snooze it for ten minutes, and then on the second try I'll start looking through my notifications. My readers are based all around the world, so I get comments overnight and start my bleary-eyed replies before even getting out of bed. Today, I was staying at my sister's and instead of looking through my phone, I let my niece get into my bed for a snuggle and a chat. Not seeing the notifications meant I wasn't tempted, so I didn't check my phone until after breakfast. Instead I hung out with the four kids, paid attention to what was going on – and I actually felt like I woke up much faster.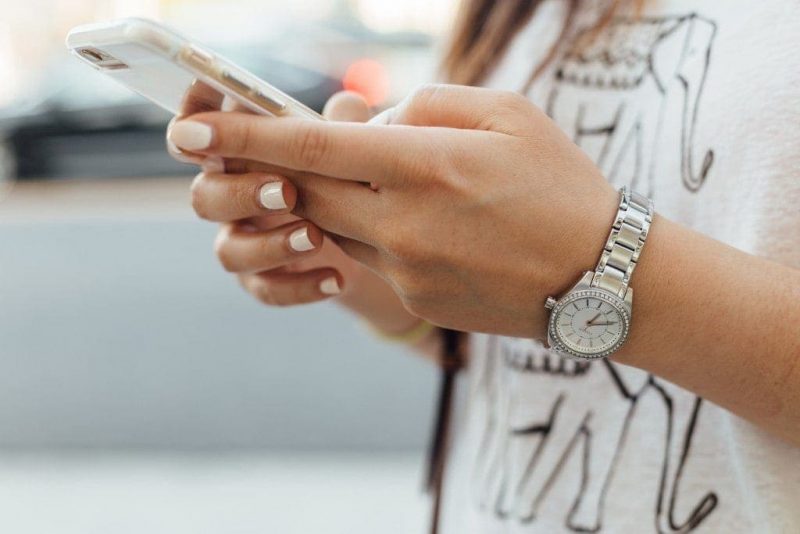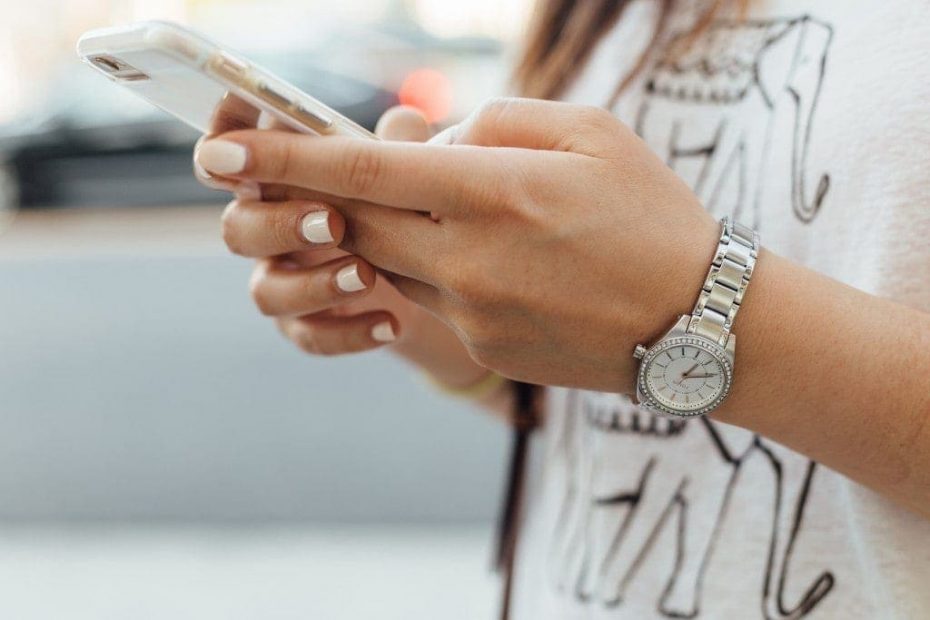 Since the morning though I've been checking my phone all day. I spent so long "quickly" answering tweets earlier that I broke my promise of playing a game with Arabella before bedtime. Recently I've been noticing more and more the downside of being on my phone all the time.
Tuesday
Leave phone outside at bedtime.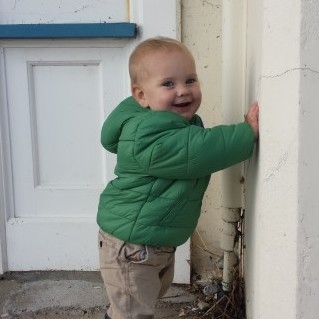 Last night I plugged my phone into a socket outside my bedroom door. I actually missed my phone while I was in bed, as twice I thought of things that I wanted to quickly check – neither of them urgent. Normally I would check them in bed but instead I resisted, and I noticed that I fell asleep much quicker than normal. Woke up to the "real" alarm and again went downstairs without looking at my phone in order to spend some time with the kids over breakfast. After school I picked them up and babysat, so made a conscious effort not to look at my phone while I was with them – except to play my niece's favourite song while she was helping me cook dinner. I also had to Google a quick pints/litres conversion so I was grateful for my phone then – I do depend on it for everything!
Wednesday
Put phone in another room for all meals.
Had a mini lie in today, so flicked through my phone in bed (after helping the kids with breakfast and going back to bed with my phone, as it had been outside the room all night). Left it alone during breakfast and lunch, which was nice as I actually spoke to my sister and paid attention to my meals!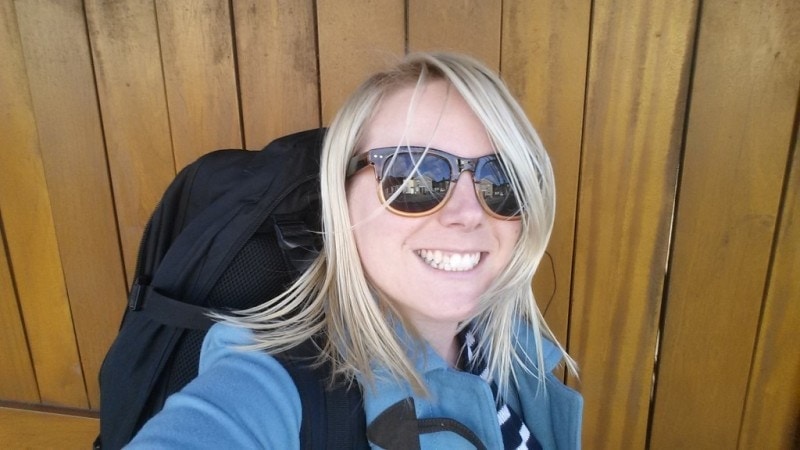 At 8pm I hopped on a flight to Thailand and had dinner on board, with no WiFi access anyway, so sticking to the rules overnight was fairly easy.
Thursday
Remove email from phone.
Arrived in Bangkok around 9pm (2pm back home). I haven't needed an alarm or used WiFi so far today! Struggled to obey today's challenge, as I had lots of emails that needed replies. None of them were too urgent so I deleted the app, which made them easier to forget, and went straight to bed.
Friday
Leave phone at home for the evening.
Cheated a bit today. I couldn't leave my phone outside the hotel room last night, but left it plugged in on the far side of the room and didn't touch it until after I was up. Flew to Chiang Mai in the north of Thailand, and after checking in to my hostel I went straight out with travel blogger Vicky Flip Flop for the afternoon and forgot all about leaving my phone behind. I was too excited to be exploring Chiang Mai and wanted to take lots of photos, so my phone stayed in my hand most of the evening. I didn't have any internet though, so I wasn't completely connected! Decided to make up for it by completing today's challenge tomorrow.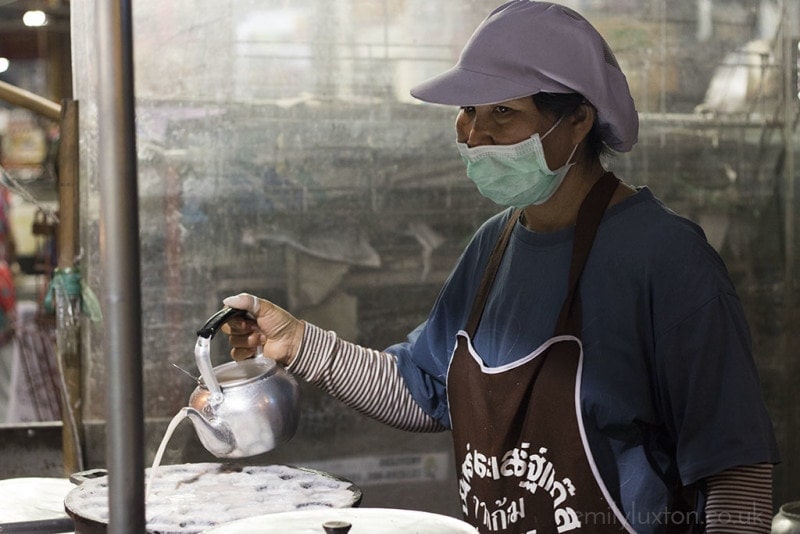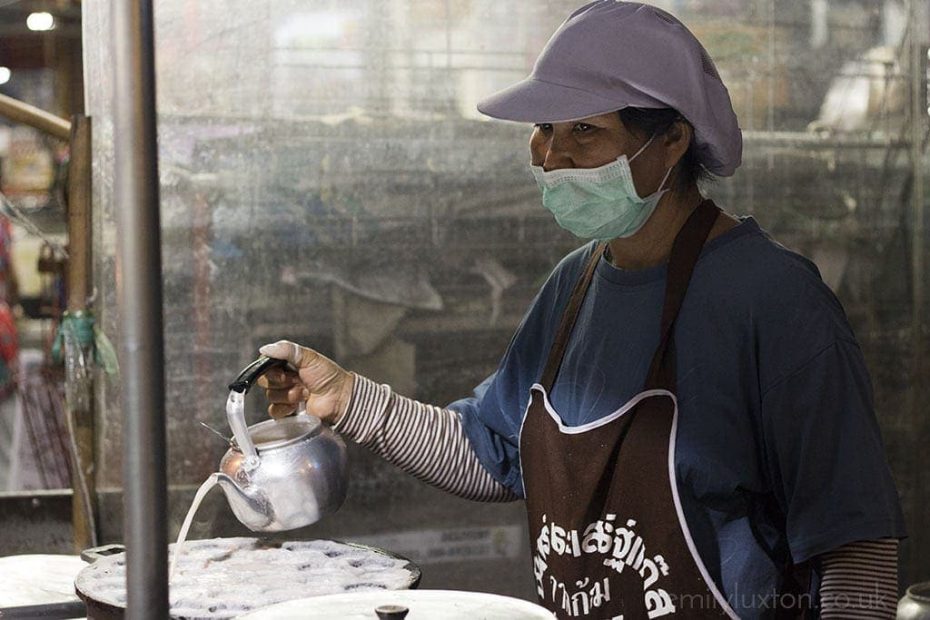 Saturday
Remove social media apps and meet up with friends instead.
Spent the day at a Digital Nomad Summit in Chiang Mai. Before leaving, I removed all social apps from my homepage and blocked notifications, which was surprisingly quick to do. When we got back I checked Facebook and Twitter on my laptop, but quickly realised I'd missed nothing. Do I really need to be on them all day everyday – even if it is for work?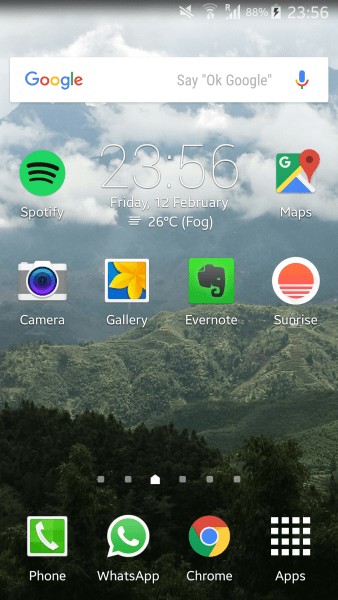 At night, left my phone at home and went out with some blogger friends – Vicky, Karen and Paul – and we talked about the challenge as Karen had just got back from a meditation retreat (strictly no phones, laptops, or even paper!). We're all addicted, and talked about how hard it can be to ignore work! Paul said he switches his phone off every weekend, which is something I need to try. We also talked about how checking email all day actually generates more work (as I then reply later on my laptop) and distracts from writing. Someone at the summit today mentioned that many successful people only check their email twice a day. I'm starting to realise that replying immediately isn't really necessary in my job; nothing is ever 24-hour urgent!
It felt really nice to be at a bar with friends without my phone. There was no reason or need to check it all night, but if I'd had it on me I would have done several times. Instead, I enjoyed the conversation and picked up tons of tips for the rest of my time in Thailand.
Sunday
Leave phone switched off and locked away all day.
I really thought that this was going to be the hardest day by far, but it was actually one of the easiest. Building it up one step at a time made the transition painless. I switched my phone off before going to bed last night and left it in my hostel room for the whole day. The last day of the challenge was really well timed, because this was my first full free day in Thailand, and I wanted to really explore. We spent the day at a pool party, and lying in the sunshine I found it surprisingly easy to switch off. Normally I'd be busy snapchat-ing pictures of my legs in the water or tweeting about what a fun time I was having, but instead I actually got on with having a fun time!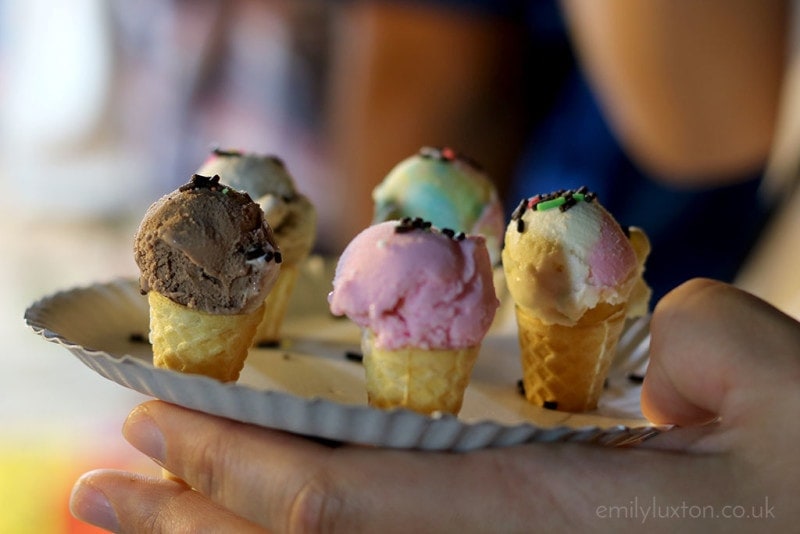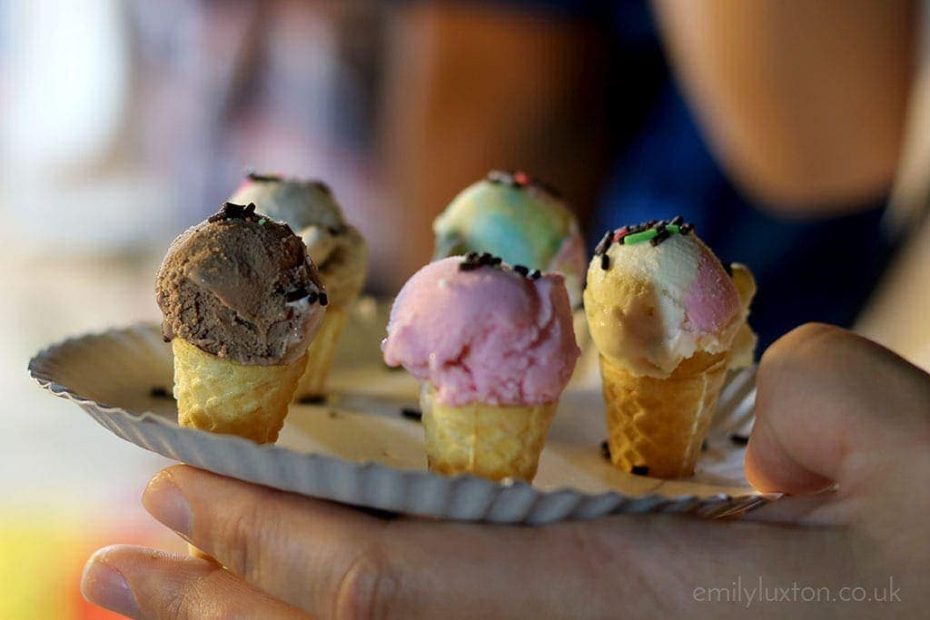 Back at the hostel with a couple of hours downtime, I'd normally be straight on my laptop checking emails or social or typing up a blog post – in my job there's always something I could be doing. Instead, I read a couple of chapters of my book – something I never normally do unless I'm on a bus/train/plane or sunbathing. It was the perfect way to relax and distracted me from wondering what I was missing on the internet. Vicky and I spent the night at Chiang Mai's famous Sunday Night Market, and we were so busy exploring, shopping, and taking photos that I never even thought about my phone. Who needs Twitter when there's real life to be lived?
My phone didn't get switched back on until Monday morning, and I can honestly say I didn't miss it at all.
What Have I Learnt?
This was a really eye-opening experiment for me. As a travel blogger, I always feel like I need to be sharing updates about my travel all the time. But, that often gets in the way of actually travelling – and when I left my phone at home and disconnected from the online world, I had a lot more of the enriching, life-enhancing experiences that make travelling the world such a wonderful thing. These are also the experiences that make my travel stories so much more interesting, so it's really important that I fully enjoy them.
After getting some great tips from other bloggers and really paying attention to my phone usage, I've become so much more aware of exactly how dependant on it I am. I've also become more aware of how little I really need my phone. Whilst it's handy to be able to check things like a conversion rate or get directions from Google Maps, it's not necessary to be connected every second of the day – especially to my emails and social media. Neither of those things ever require urgent replies, and checking them all the time means I miss out on real life, or distracts me from writing – which is, after all, the best part of my job.
What's Changed?
Since finishing the challenge, I've already taken steps to create a healthier relationship with my phone. I've moved all my social media apps off the home page of my phone, and instead put them all into a folder on the second page. I've also left the notifications switched off for all of them – because I don't need to instantly know every time I get a tweet.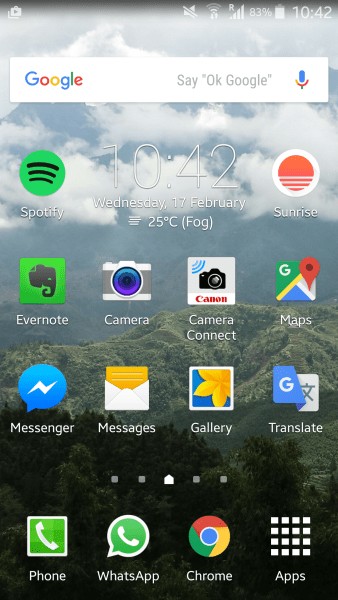 I've re-installed my email app, because I do need it, but I've left the notifications switched off for emails too. I may need to switch them back on sometimes, if I'm expecting an important reply, but most of the time it can stay switched off. I'm going to make a real effort to only check my emails a few times a day, and see if I can get it down to twice – because there's just no need to treat them as urgent.
Both these changes have been going really well since Monday. However, I'm still checking my phone every morning – and that's something I really need to change. I'd also like to leave my phone alone for at least thirty minutes before bed every night, because I'm sure I fell asleep much faster during the detox.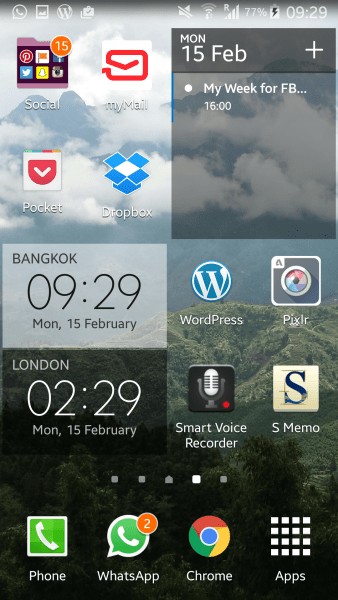 Not getting notifications for social media has been the best change so far, because I'm not tempted to check them all the time and instead go in and manually check a couple of times a day. One final change that I plan to make is switching my phone completely off for one full day a week. Especially while I'm travelling! I want to actually enjoy my weekends, and to do that I need to completely disconnect from work. Switching my phone off for a day will give me a complete day to myself and remove me from work. Definitely something that I need!
Have you ever done a digital detox challenge – or do you need to do one? Share your thoughts in the comments!
Love this post? Please pin it: