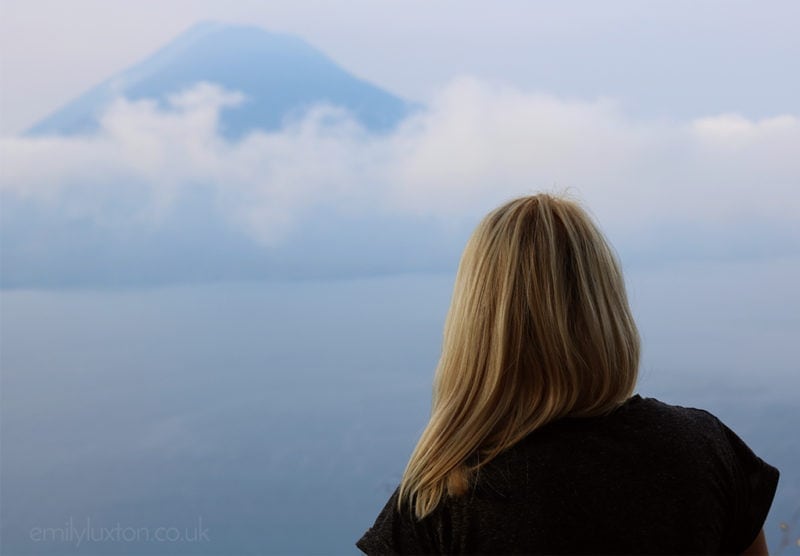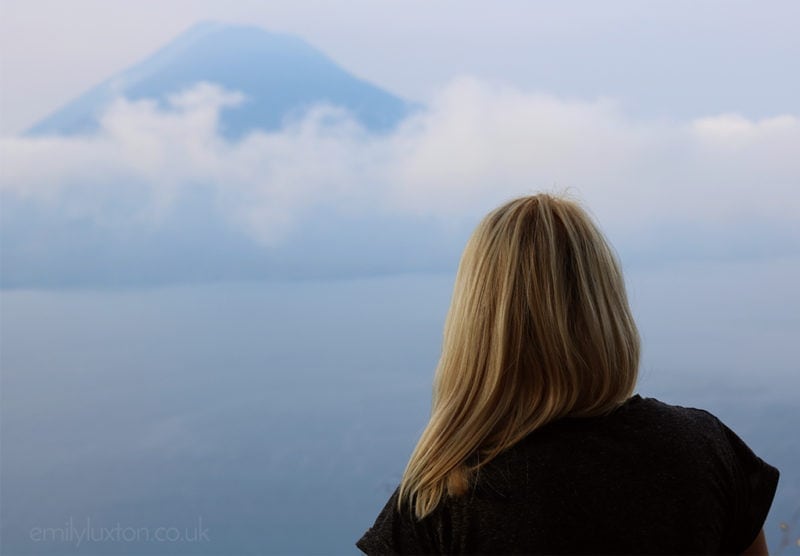 Phew! April has been the busiest month of the year so far for me by miles – with four countries and a whirlwind of so much travel I have a headache looking back at it. I can hardly believe how much I've done since writing my March Travel Round Up; it's been crazy!
My big thing this month has been Snapchat! I'm now officially hooked, and I'm also talking on video for the first time ever. Which means that you guys can get to know the real, unedited me (Snapchat filters aside). Did you know that I have a lisp I'm super embarrassed about, or that I'm secretly hilarious? No? That's because you're not following me on Snapchat! Get to know the real me, see behind the scenes (and the Instagram filters) of my life as a travel blogger, and get LIVE coverage of my trips… just add me on Snapchat: username emluxton or screenshot the Snapcode below.
If you haven't added me already, you're missing out on such treats as following me around Mayan ruins as I hum the Indiana Jones theme song, watching me tipsily water fight at Songkran in Thailand, and hearing me grumble about my hangover whilst snorkelling in Belize. I also occasionally make jokes. If that doesn't sell it to you, I don't know what will!
If you weren't following me on social media, here's everything I got up to last month…
Songkran in Thailand
I started the month in Thailand, where after three weeks of dodgy internet in India I had a lot of catching up to do. So, I spent the first week of April on the beautiful island of Koh Phangan– where I did absolutely nothing but work and swim all day. After a few busy weeks, it was sheer bliss. I headed to the beach-side Coworking space BeacHub for a week, and started most days with a swim before sitting at my desk in front of the most beautiful blue water I've ever seen. After work, a sunset swim and some amazing seafood rounded off the days nicely… honestly, I could live like that forever!
From my island paradise, I flew back to Chiang Mai, where my Thailand trip started way back in February. On my first trip there, I'd liked the city, but I hadn't thought it was all that special. Arriving back there, though, genuinely felt like coming home – and I realised that Chiang Mai had gotten under my skin a lot more than I'd thought. When it was time to leave, I actually burst into tears at the airport, something I've never done before. I'm so glad I went back there!
I was in town for the Thai New Year festival of Songkran. In Chiang Mai, the festival lasts from the 12th to the 15th of April, and for those few days the entire city centre basically descended into chaos. Essentially, the festival has evolved from the practice of pouring water on the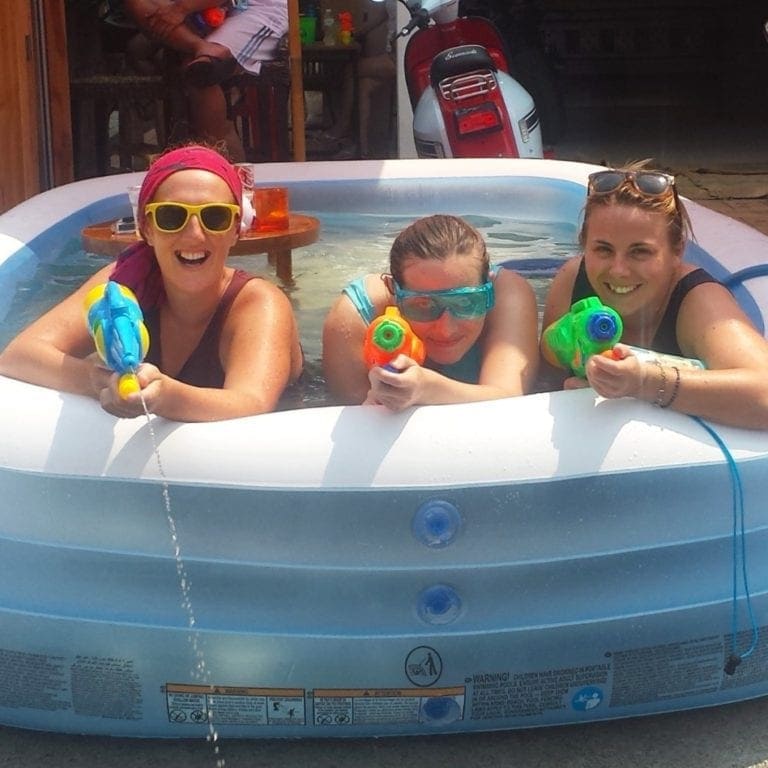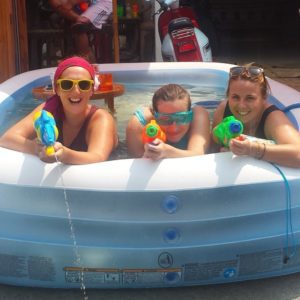 hands of respected elders (a mark of respect and of purification for the new year), into a giant water fight. The phrase water fight doesn't really do the whole thing justice; this was four days of all-out war. Shops were closed, businesses were shuttered, and everyone – locals and tourists alike – hit the streets for the biggest water fight I've ever seen. I threw myself into the fray – along with fellow bloggers Janet (Journalist on the Run) and Claire (Curious Claire) – with serious enthusiasm. A real highlight was spending the second afternoon hunkered down in a paddling pool on the pavement outside our hostel, pretending to be in a trench, and attacking anyone who ventured to walk or drive past us. Songkran turns everyone into kids!
We did make sure to understand the more traditional side of the insanity too; spending a morning observing the more serious, but no less colourful, festivities at some of the temples in town. Songkran is a beautiful event involving lots of symbolic rituals, like pouring water onto the Buddha statues to represent washing away sins and bad luck. It was a really colourful festival, and the main temple in Chiang Mai, Wat Phra Singh, was filled with brightly coloured paper flags and garlands of vivid orange marigolds. Being able to witness that spectacular even felt really special, and I'm already planning next years trip.
Central America
After the chaos of Thailand and an insanely longhaul flight, I spent a week back at my dad's in sunny Weymouth (my hometown on the South coast of England) catching up on work and battling through jetlag. Not even a week later, though, I was flying back around the world in the other direction, this time to Central America.
Moving from Asia to England to Central America takes its toll, and my first two days in Guatemala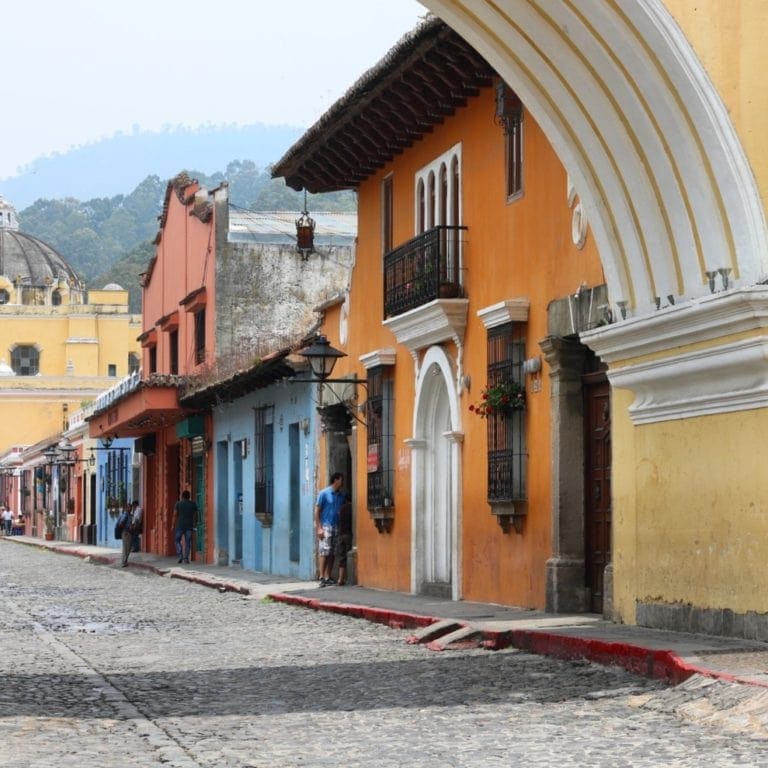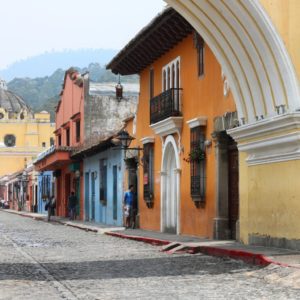 City were mostly spent recovering from the worst jetlag I've ever experienced in my life. I did manage to see a few of the sights, though, and I was lucky enough to catch a festival of culture on my first day in the city which was a really cool event. Plus I stumbled across a genuine dance off in the middle of the street! After two days alone in Guatemala City, I spent a week on a press trip in Guatemala and Belize with Visit Centroamérica and four other bloggers.
There's a lot more to come about that trip, so I'll spare you the details, but in seven days we managed to explore the towns and volcanoes around Lake Atitlan, the colours of Antingua, and the jungle-strewn Mayan ruins at Tikal in Guatemala, before heading to Belize to check out more Mayan ruins at Xunantunich, snorkel with nurse sharks and sting rays, and zip line through the jungle canopy. It was a seriously cool, action-packed week and I loved every second: stay tuned for my post about the trip to find out more.
Twelve Months Twelve Fears
If you've been following me this year, you'll probably know that I'm doing one thing a month that scares me for my Twelve Fears 2016 Challenge. But I have a terrible confession to make now. Last month was so hectic that I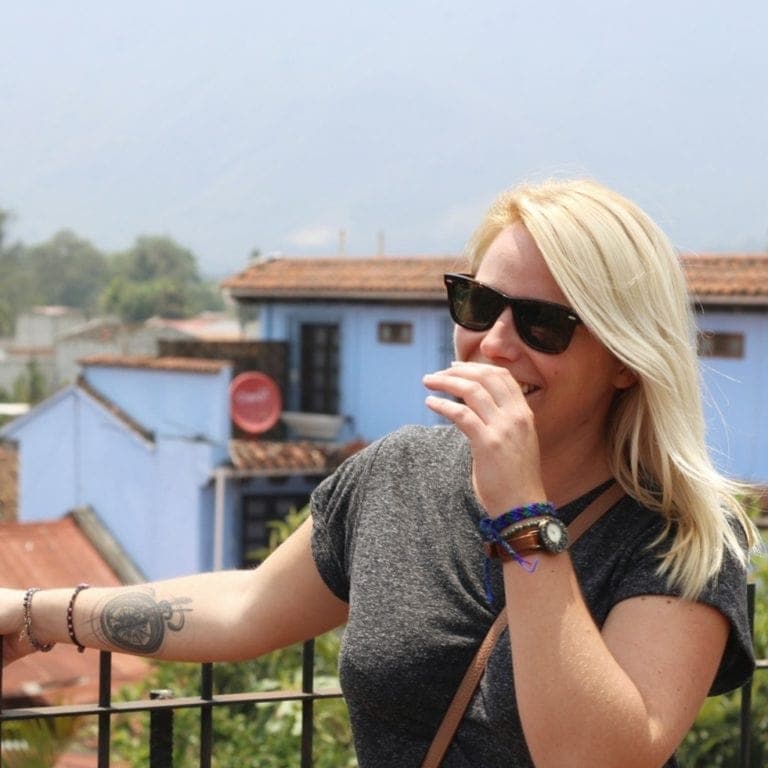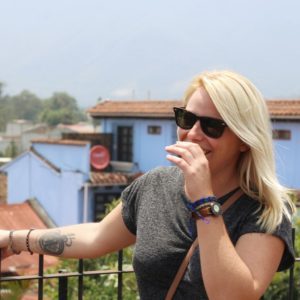 actually failed miserably, and never found anything terrifying to do. There were a few scary challenges, including speaking on Snapchat for the first time (a big deal for me) and spending two days in Guatemala City on my own. But, none of them were big enough to really count. I know I've let you all down – but please forgive me! I promise to do two REALLY scary things in May to make up for it. If you want to suggest a suitably punishing challenge for me, drop me a comment below. I will try my best to do everything that gets suggested!
Well, that was April! Stay tuned for more posts about Central America and Thailand, coming very soon. This month, I'm headed off on four trips covering Northern Ireland, Greece, and Italy. So don't forget to follow me on Instagram (@em_luxton), and Snapchat (emluxton) for live updates and photos from my upcoming trips!