Some posts on this site contain affiliate links. If you book or buy something through these links, I earn a small commission (at no extra cost to you). Take a look at my privacy policy for more information.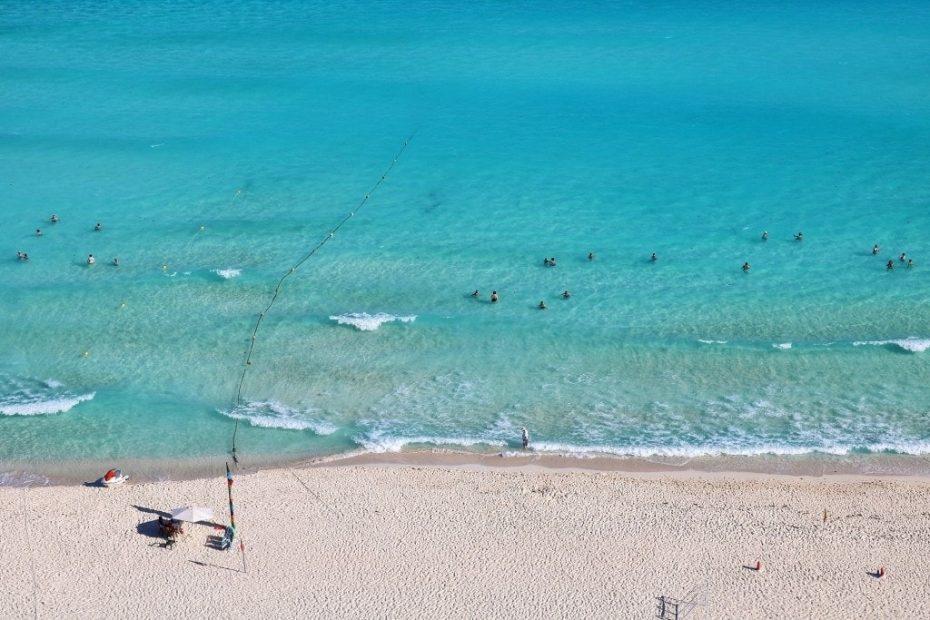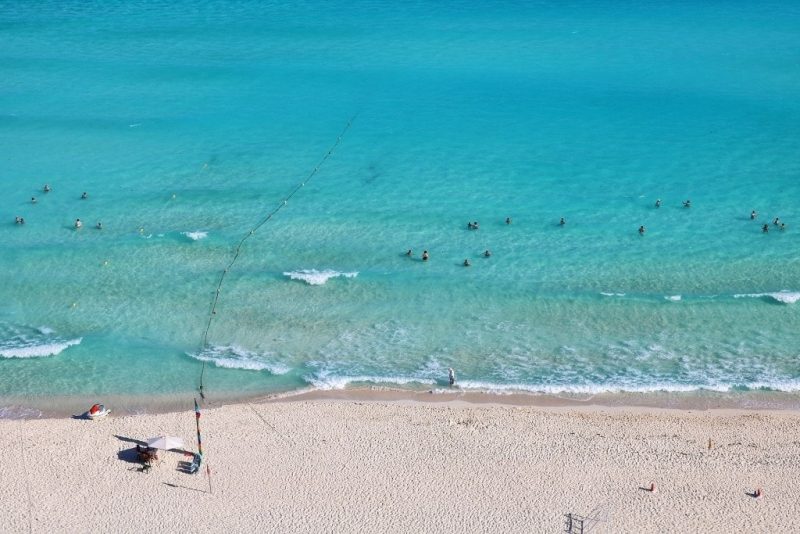 This is a question I've been asking myself more and more lately, as the industry I was once so proud to call mine becomes, in my eyes, tainted by those who seek only to make money, to "cash in" on something that so many of us do from passion, love, and creativity. Travel blogging is becoming saturated, over-done, and, well, it's being a little bit ruined. (Can I say that? Who cares – I just did.) The whole point of this industry, and of blogging in general, is that it was "real". We became "influencers" because people trusted us to tell the truth. But then we write sponsored posts (because a "bloggers gotta eat") and we say we're telling the truth – but are we really? And we go on press trips where, even if we are totally honest about our experiences, those experiences were, in general, specifically manufactured to make sure we had nothing but the best time, and saw nothing but the best side of everything.
And especially now, I am noticing how frivolous and how pointless all of this seems. Here I am, floating about on an inflatable swan in Mexico, posting pretty blue pictures of the sea on Instagram, talking about how AMAZING everything is and what an AWESOME time I'm having, tweeting all the emojis, sharing nothing but good, fun, FANTASTIC things. Meanwhile, I'm worrying about how I'm going to make enough money this month because work hasn't been what it usually is. And I'm getting bad news from home and missing family and friends, but I don't post about that, because who wants to read about a travel blogger having a bad time, unless the story is very very funny?
My granddad died yesterday. I am sad, and far from home, and above all feeling guilty that I cannot be there for my family. I want to fly straight home, but what I find is that still, as ever, I am torn between the desire to be home, settled, part of a community, and the compulsion to be elsewhere.
Above all else, it has made me realise exactly how frivolous I have been, personally. The world is turning to shit around me, the news is full of more stories about hatred and anger and racism than I have ever seen before, and I feel scared about the future of our planet. I feel like I should be doing something, speaking out. But my job is talking about travel and, sometimes, my feelings on the internet. So I have no voice with which to speak out, because who would listen to a travel blogger besides her followers, and who among my followers is interested in what I have to say outside of the topic of travel? Never before have I felt so frustrated at what I have become, or noticed how pointless I am. If my blog, if all blogs, were deleted tomorrow, the world would not quake. Within a month, we would all be forgotten.
Sometimes I wonder when this great wave of free trips and free stuff and incredible, almost unbelievable, lifestyle will dry up. When a new movement or craze will set in, a new kind of influencer is born, and all the PR's and tourist boards will abandon us. And when it does, I wonder what on earth I will do instead, because I have no skills beyond this world. I would have to go back to customer services and call centres, where I came from, and look back on these few years of insane opportunities with wonder and regret.
This post is not about me quitting blogging, or going home, or speaking out against the industry I love, condemning all travel bloggers as unnecessary, or saying we are all self absorbed, vacuous beings. But I am becoming more and more aware of how many self absorbed, vacuous beings there are on our corner of the internet, especially as I myself drift ever closer to becoming one. While my granddad was dying in England, I was lying by a pool in an all-inclusive resort in Mexico feeling torn between how much fun it was, and how awful it seemed. Awful, all of that indulgence and excess, when there exists so much poverty and suffering – things I've seen over and over with my own eyes. When a world is divided over a Muslim Ban, and hypocritical horrors are being committed in all kinds of areas by the governments of those nations that are supposed to be "great". It struck me as horrific that such indulgence and the unimpeded pursuit of joy could go on at the same time as so many troubling, terrible things were happening. And yet, horrified as I was, there was me joining in – because it is so fun, and so tempting. Because it is easier to be frivolous than serious.
We are supposed to be, in some way, role models. (What is wrong with the world if the people that influence us the most are those self absorbed beings who do nothing but talk about themselves on the internet?) We say that we want to inspire people, show people how easy it is to travel the world, teach people how to save money or find affordable luxury or just show people how to be brave enough to go for it. It seems noble enough, but then so many bloggers are doing little more than posing for selfies in front of beautiful landscapes. Styling their outfits to match a famous landmark. Going on influencer trips and drinking cocktails on the beach and posting photos of it. I am one of these people, and sometimes, I hate myself for it.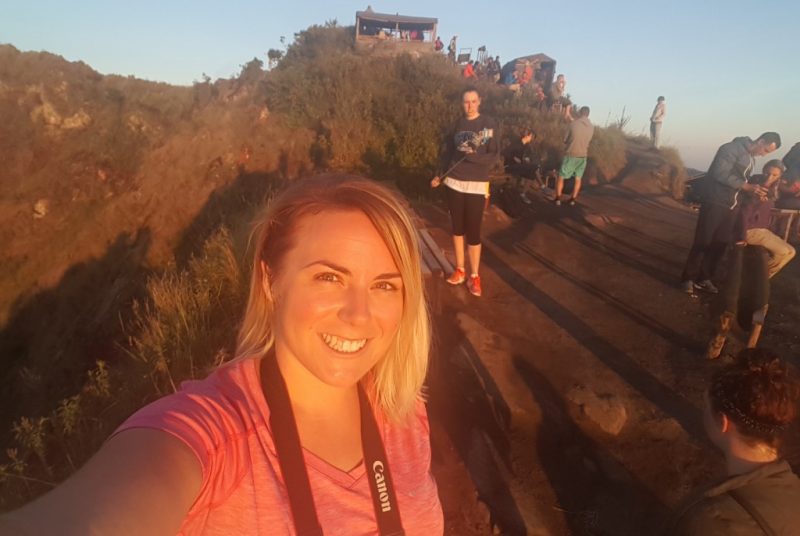 I wanted to be a serious writer, a good writer. I think I have that potential. And I can't help but feel that lately, I've "copped out". Writing silly listicles and "ten reasons to visit XYZ" instead of writing the more difficult, more in-depth kinds of posts that I claim I prefer to write. Because it is easier and faster to write a listicle than an intelligent, detailed travelogue. And – worse – because more people will read the listicle. A list post will rank higher in search engine results, will be shared and clicked more on Pinterest, will, in short, get me more traffic. And traffic is what I need to make my blog appear successful, to get the work from which I earn my living. It is so frustrating to me that I have begun to cheapen myself in order to improve my "worth".
As I said, this post isn't some declaration or announcement. I am not quitting blogging. I do not want to. But I find myself wondering sometimes if I should. For the longest time, I have been saying I would write a book "one day". For me, travel blogging is a fun distraction from that – and I am very easily distracted. Blogging is the easiest and most enjoyable way to make a living doing something that I love, namely, travelling the world and having fun. But the thing that I always described as my calling, that I always told myself was my real goal in life, was to do something difficult and challenging and really discover the world (wasn't that my intention with this blog, once?) and travel blogging is a distraction from that.
I wrote this whole thing purely as a kind of therapy, as I do all the time, with no intention of actually hitting publish. My drafts folder is full of hundreds of lengthy, winding articles about whatever feelings I needed to get out of myself that day. But today, I decided I should publish this article. Maybe because I'm feeling sorry for myself and craving attention, maybe to see if people will tell me they agree. But mostly it's because (as I've been saying for months now) I want to become more honest on my blog. I want to go back to publishing the kinds of articles I like writing, the kind I can feel proud of. Even if no one reads them. Because if the wave of travel blogging comes to an eventual end, I want to look back on these years with pride, and not feel like a silly girl who wasted her time having as much fun as possible when she could have been trying to live up to her own unreasonable expectations.