Some posts on this site contain affiliate links. If you book or buy something through these links, I earn a small commission (at no extra cost to you). Take a look at my privacy policy for more information.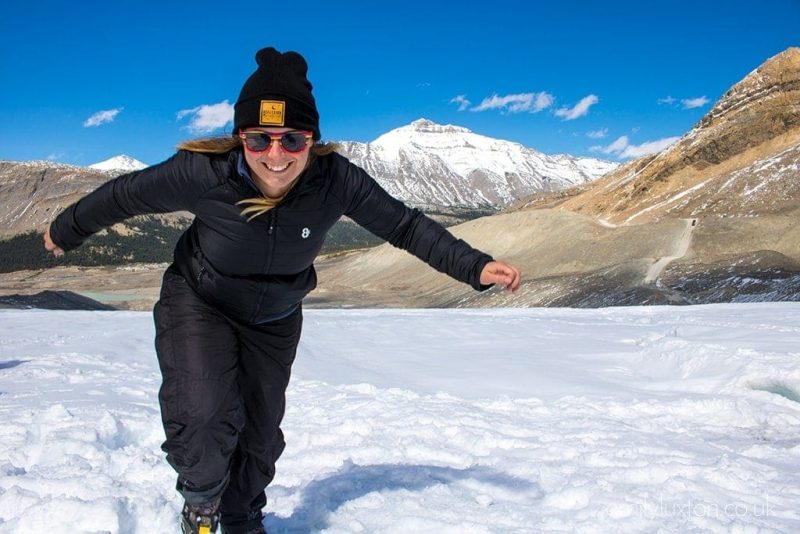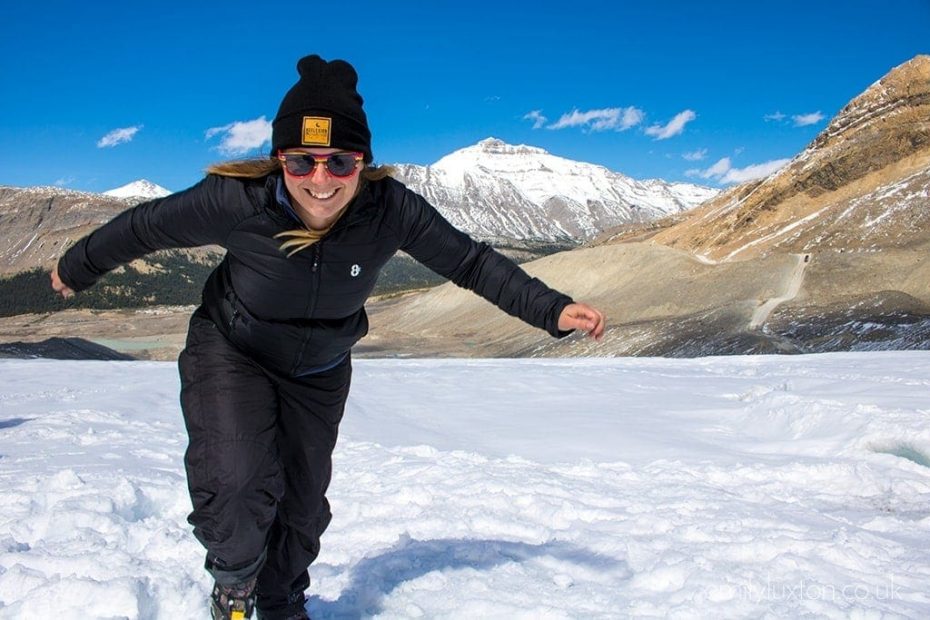 Originally written at the end of 2016 – this is the story of what happened when I decided to do one thing a month that scared me!
This is the longest period of time I've ever worked on a blog post! Over the whole of 2016, I set myself a challenge to do one thing every single month that scared me – really scared me.
This is the story of my year spent facing fears through travel, what it taught me, and why it really doesn't matter that I failed in the end…
Why Facing Fears through Travel?
This all started back in January 2016, when I was just starting to move on from a very sudden, nasty break up. I was reeling, I was heartbroken, and my already low self-confidence had hit rock bottom. But then I went on a press trip to Tignes with some blogger friends, and I tried skiing for the first time.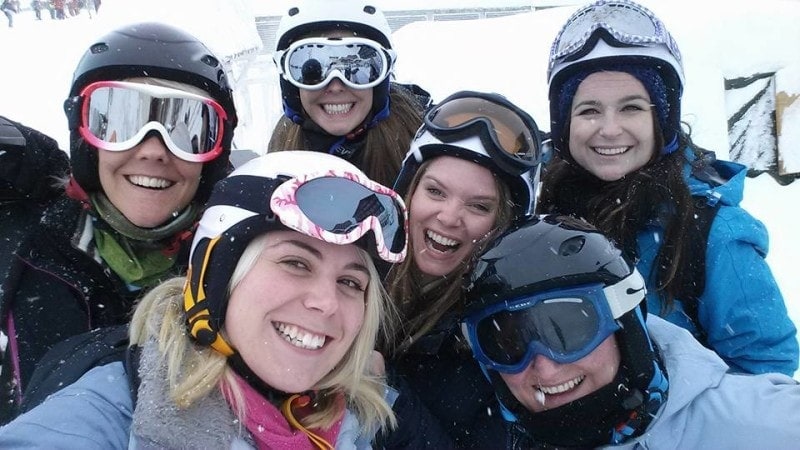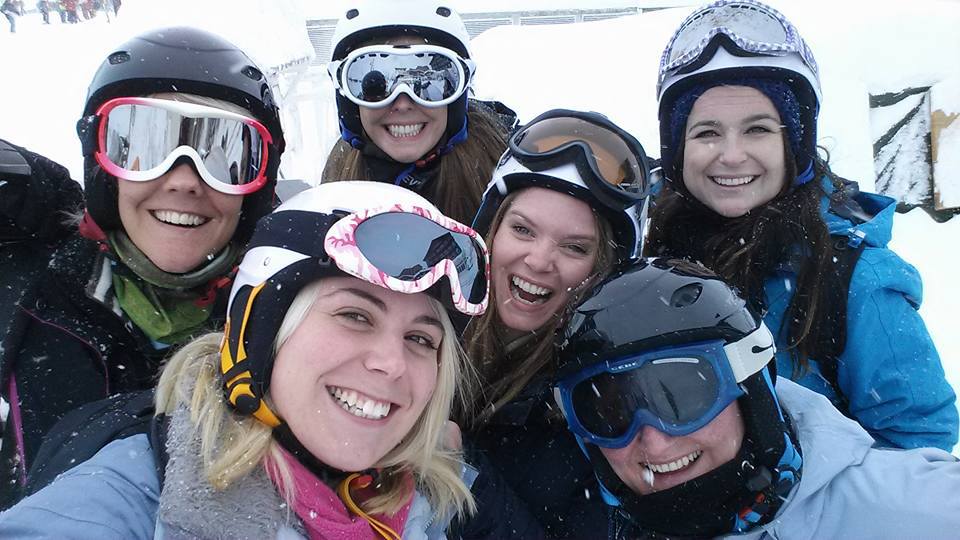 I was terrified. Worst-case-scenarios ran constantly through my mind, and I felt sick with nerves as we braved the icy slopes. But two very important things happened. Number one – I was, for the first time, completely distracted from my pain and totally focused on something else. I was also having fun, something which was pretty rare for me at the time.
Number two, and more important – I was proud of myself. I tried something new, I wasn't terrible at it, and I earned praise from some of the people around me. It was a pretty small achievement, but it was enough to make me feel proud of myself. And that was such a huge boost for my self-confidence.
Suddenly, I realised that this was what would "fix" me. That by trying new things and pushing myself to new and untested limits, by facing fears through travel, I could not only distract myself from my heartbreak, but I could start to repair my self-esteem and even – maybe – start to move on. And so, a challenge was born.
Twelve Months Twelve Fears: Month by Month
January – Tried skiing for the first time ever. Had an absolute BLAST and would love to try this again soon.
February – Set off on my first long-term solo backpacking trip.
March – Bungee jumping in India.
April – Missed – so did two things in May!
May – Two Things: Tried windsurfing for the first time in Paros, and shared a deeply personal post on my blog that I had previously been much too scared to write.
June – Missed.
July – Missed (and realised that I was failing the challenge).
August – Two Things: Did my first ever radio interview (terrifying), and abseiled a 200ft cliff at Avon Gorge in Bristol to raise money for Cancer Research.
September – Learnt to drive a moped!
October – Two Things: Getting up close to wild Komodo dragons in Flores, and parasailing on Sanur beach in Bali. The second one was one of the most fun things I did all year – I highly recommend checking out some of the best villas in Sanur and booking a trip to this awesome beach when you visit Bali.
November – Quad biking in the Drakensberg Mountains in KwaZulu Natal. Surprisingly much scarier than I had anticipated – but also SO much fun!
December – Booked a one-way ticket to Mexico for a spontaneous, long-term solo backpacking trip.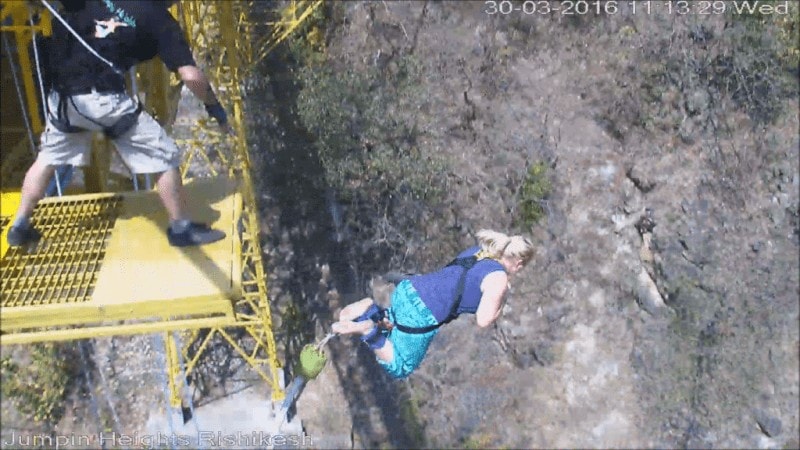 Why Did I Fail?
Well, I did and I didn't. There were a lot of months where, for one reason or another, I didn't manage to complete a challenge – although I always tried to make up for it the following month. Then December came along, and I didn't really do anything at all. Booking my one-way trip to Mexico was a big step for me, but it didn't really count as part of the challenge in my eyes.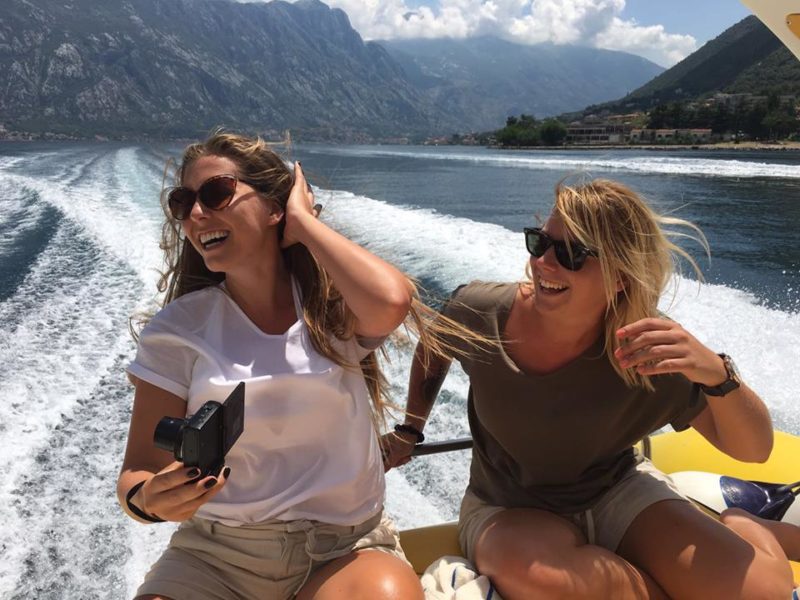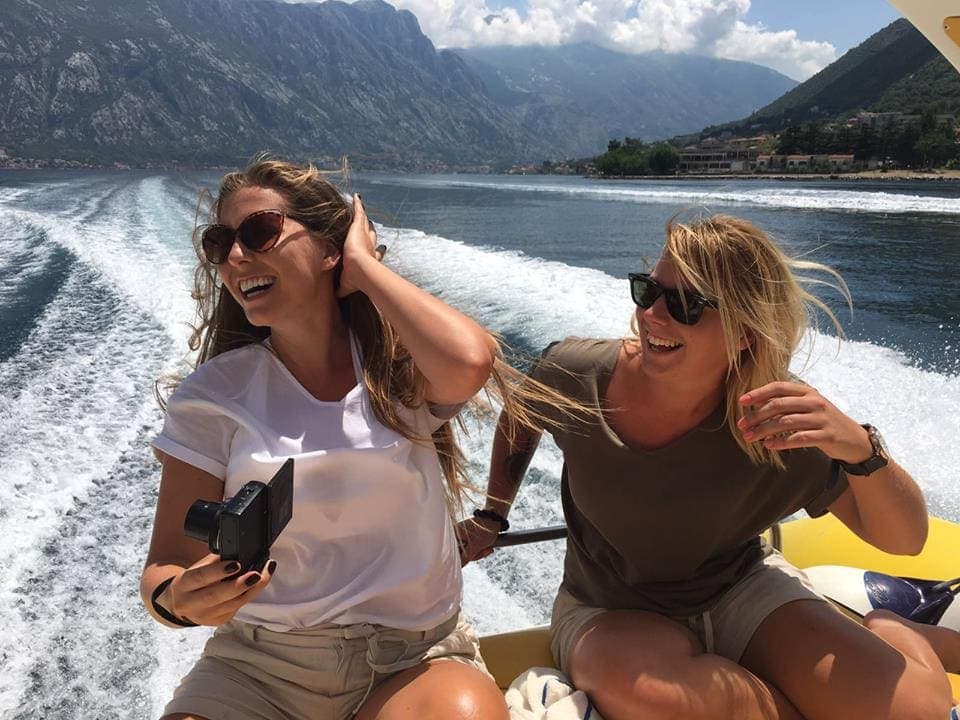 By the end of the year, I just felt a bit tired. Strung out. It had been an intense year, and in the end, I guess I just didn't feel like finding and planning a big scary thing. So it just never happened, and before I knew it the year was over. The sad fact is, I did fail a bit… but I don't really care that I did. The whole point of the challenge was to try new things and maybe discover something new about myself. And I did that.
On Being Brave
Not long ago, I was talking to some travellers and we were sharing all the crazy experiences we'd had travelling. Someone said to me "is there anything you're too scared to do?". Their tone was incredulous, as though I was some kind of breathtakingly brave person, something admirable.
Another friend told me recently: "You're not afraid of anything". People following my challenge last year used words like "brave", and told me how impressed they were by my guts.
All of which is insane to me, because nothing feels further from the truth. I'm terrified all the time. If you could hear my inner monologue when I'm doing these things, not just these challenges but normal things like, say, preparing to order in a restaurant ("ok this is what you're going to say, don't panic, just take a deep breath, get ready, you're going to order the pizza and smile. You can do this.")… if you could see inside my brain you'd know I'm no more brave than you. Perhaps considerably less so. It's just that for some reason or other – either to keep up with whoever I'm with, or to avoid looking like a wuss, or because I won't get pizza otherwise – I force myself to do these things that scare me anyway.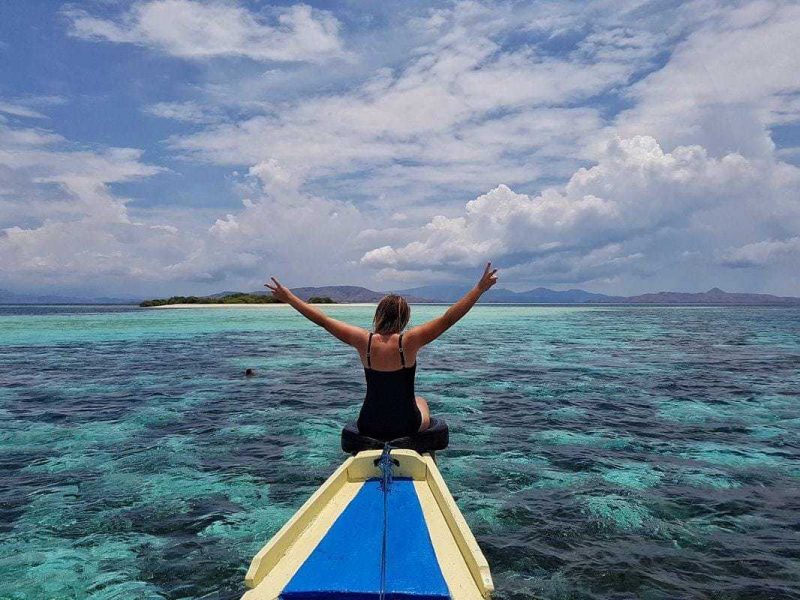 This was me on the moped: "This isn't so bad, people do this all the time. Remember to keep checking the mirror. OK, OK, this is OK, don't worry about those guys overtaking, this is OK, I can probably speed up now… oh god but what if I slip, what if the bike topples and drags me down the road underneath it and my arm breaks and all my skin burns off, what it a dog darts out into the road and I skid trying to dodge it and my ankle snaps and all the bone pops out? … No, no, no, don't think about that, just focus on the road, keep an eye out for holes, don't forget to breathe…"
In the end, I had to sing quietly under my breath to distract myself. Me, in a dorky, too-big helmet that skidded around my terrified-white face, bouncing about on a moped singing George Michael's Faith because it was the first song that popped into my head, as I pootled pathetically slowly around the roads in Bali. Nothing about this scenario should make you think I'm brave.
What My Year of Fears Taught Me
Though I'm loath to use the kind of motivational quote you'd usually see hovering over a black-and-white picture of a daisy in a field and making the rounds on Facebook, this one is pretty perfectly apt, so I will use it here.
"The brave man is not he who does not feel afraid, but he who conquers that fear." – Nelson Mandela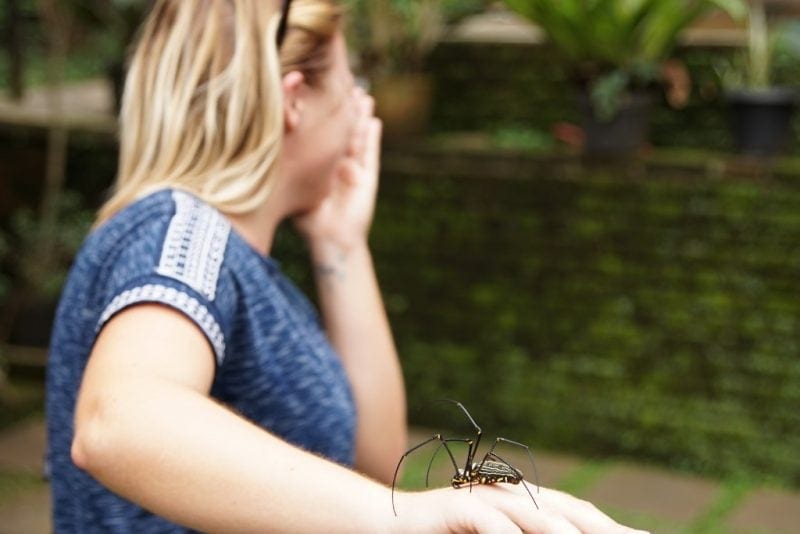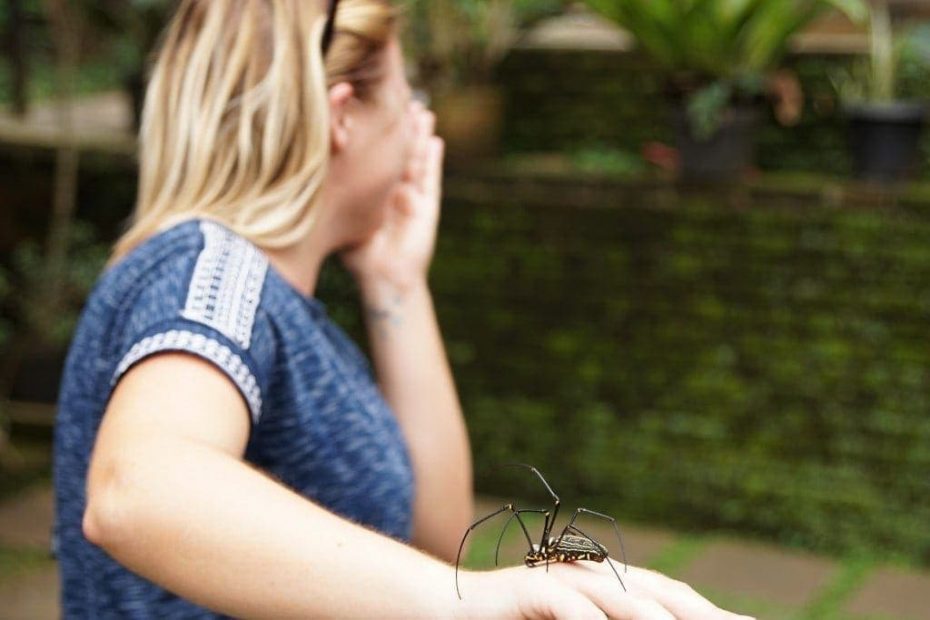 As you may have noticed, I have a tendency to over-think most things. My mind, especially when I'm trying something new or difficult, is full of what-ifs and worst-case scenarios. What if I slip? What if I fall? I can actually see the worst possible outcome, as clearly as if it had already played out. And that's why I'm so often afraid.
But I am so fiercely determined not to let that stop me from living my life, that I constantly force myself to do the things that scare me anyway. In one of my favourite chance encounters, I discovered a book of short stories at a hostel in Colombia, and in one of them I read a passage that honestly changed my life a little bit. The story was Dancing After Hours, from a book of the same name by Andre Dubas. In it, a barwoman (also named Emily) meets a quadriplegic. While they talk, he tells her how he was injured diving into waves at the beach.
"Oh my God," Emily said. "I love diving into waves." "Don't stop." He smiled. "You could slip in the shower."
That passage just stayed with me, the way sometimes a passage from a story just does. For the rest of that trip, in fact for all the years since I found that book, I have remembered that line. Because it is so simply, wonderfully, true.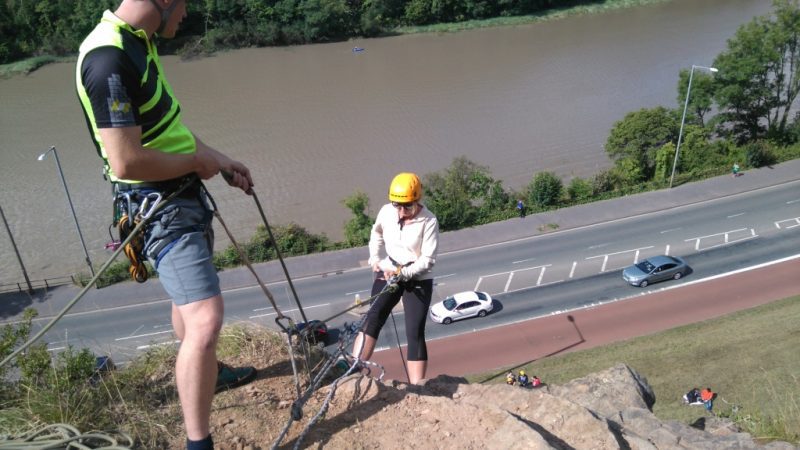 You could slip in the shower. You could be hit by a bus. Your heart could just pack up one day. There is no way to protect yourself from death, so why not take a few risks every now and then if they make you feel happy or alive? My mum died of breast cancer when she was just 44. She wasn't unhealthy, she didn't smoke, she wasn't overweight. These things just happen sometimes, randomly and cruelly, and there is no way to control or hide from it. So if there's something you really want to do*, don't let fear hold you back.
*Sometimes, it takes just as much guts to admit that you don't want to do something, which is just another form of bravery.
Facing Fears Through Travel
Doing this challenge gave me so many gifts. It definitely helped me get over my break-up, re-boot my self-confidence, and move on. It helped to distract me when my life was at its most painful. These challenges gave me new skills, new friends, and a whole year's worth of wonderful, sometimes hilarious, stories. But most importantly, it made me feel like myself again.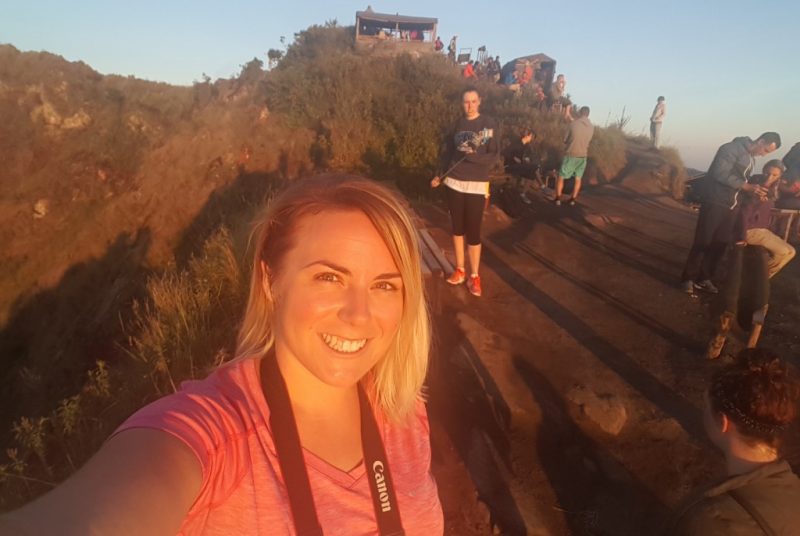 Every time I achieved something or conquered a new fear, I felt proud of myself. In life, and especially in our adult lives, I think self-pride is a surprisingly rare feeling (at least for many of us). And a lot of that has to do with the fact that we don't try anything new as often as we did when we were younger. Doing something new, learning a skill, trying something and discovering you aren't half bad at it, feeling terrified but managing to take a leap anyway… these are the things that will make you feel proud of yourself. It's a good feeling, and one that I think is pretty crucial to self-esteem.
Last year was an epic journey for me. And even if I have to hold my hands up and admit that I failed at the 2016 Challenge, I can honestly say that I feel proud of myself anyway.
Thank you so much to everyone who followed my year of facing fears through travel last year, for all the support and encouragement you guys gave me. I would absolutely love to hear what you thought of the year – so please scroll down and leave a comment!
Pin this Post!