Some posts on this site contain affiliate links. If you book or buy something through these links, I earn a small commission (at no extra cost to you). Take a look at my privacy policy for more information.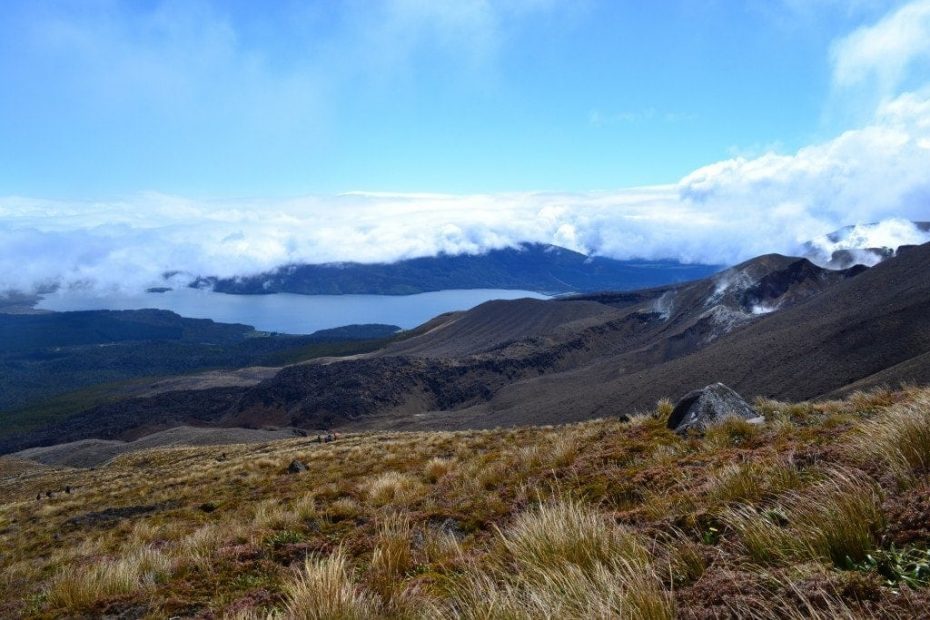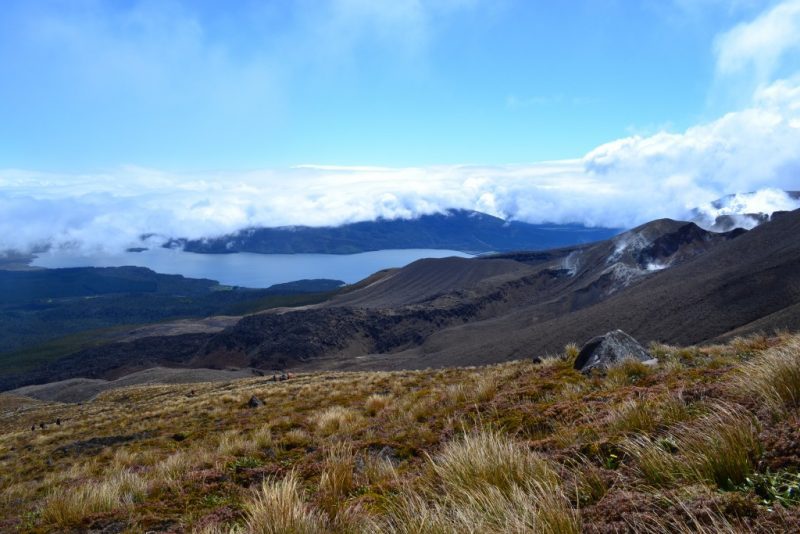 Today, I'm sharing a really cool guest post from Christian "Volle" Vollmert. He's the blogger behind Volle on Tour – and he's written up a fab post all about one of my big bucket list destinations, New Zealand.
New Zealand is one of the most beautiful countries on earth. No doubt about that! Aaaand it is a predesignated country for adrenalin and outdoor activities. The land of the "Hobbits" is a place everyone should visit once in their life. But there are some places and activities, that definitely stand out from others…
Read more – check out these New Zealand road trip itineraries for some mega inspiration!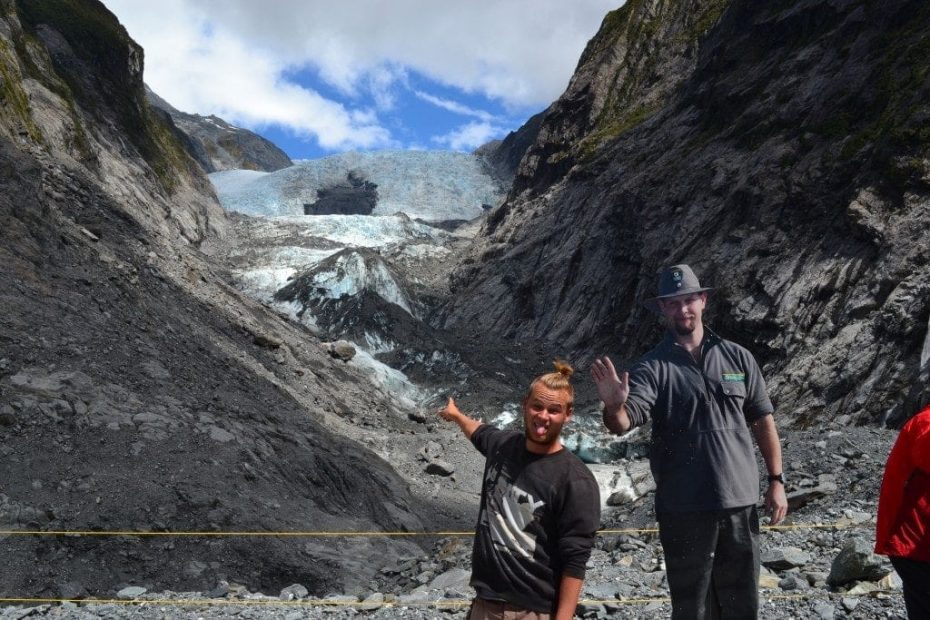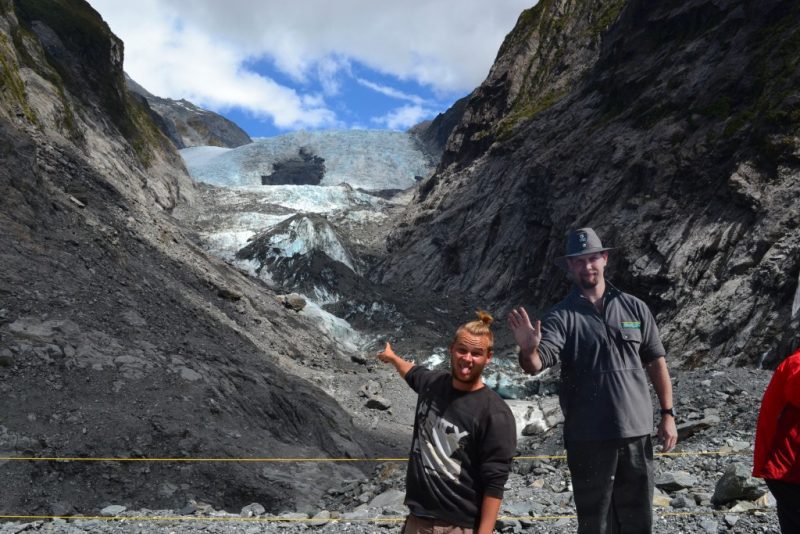 White Water Rafting
The first thing to put on your list is White Water Rafting in "River Valley". There are a lot of other ones you could do, but this one is supposed to be the most fun one in the north island. And I can agree on that. The way there is absolutely incredible already and a highlight for itself.
Evergreen valleys with countless sheep all around, almost no people anywhere and strong/ healthy nature as far as the eye can reach. Very beautiful to look at. The White Water Rafting itself is so much fun. You float down a river for about 2 hours, jump off 6 m high cliffs and try to master some pretty difficult tasks while you are in the boat. Just a really cool experience!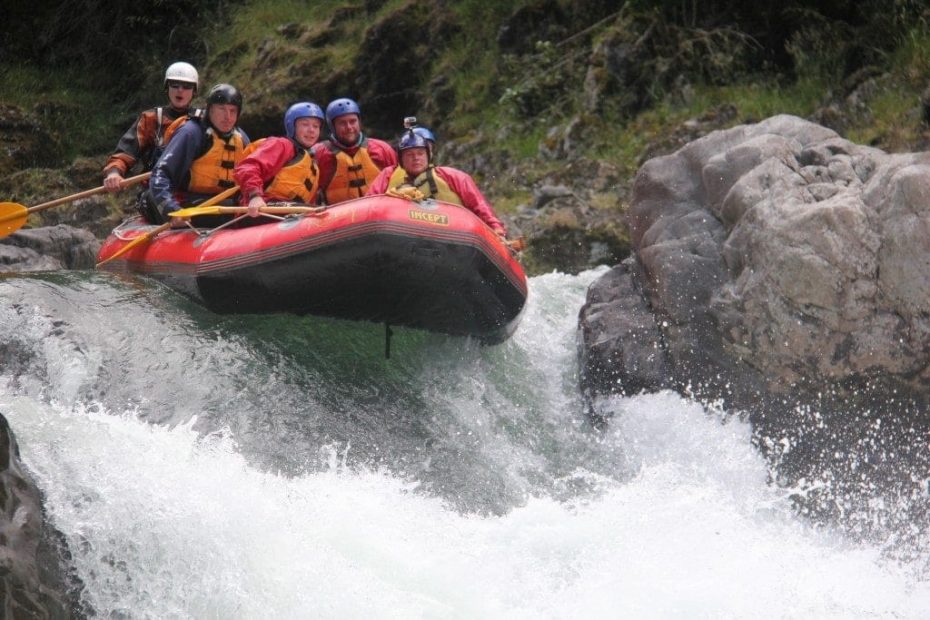 Black Water Rafting
The legendary Black Water Rafting in Waitomo makes an awesome addition to any New Zealand North Island itinerary. You will have such a great time exploring the mysterious Ruakuri Cave. You will have to jump down small underground waterfalls, see types of limestone you have probably never seen before and enjoy the flicker of the magical glowworms. An experience you will never forget. Trust me!
If you're flying into Aukland, as most visitors do, Waitomo is only a couple of hours drive away. So this is the perfect first stop on an adventure road trip!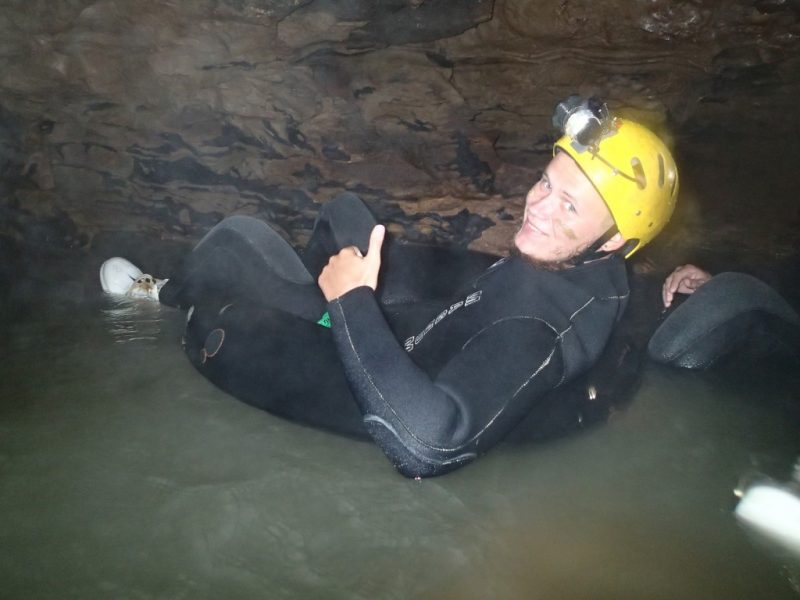 Tongariro Alpine Crossing
The Tongariro Alpine Crossing in Taupo is quite a difficult task to master. Especially when the weather is not so good. But if it is good, you will have a blast. 19 km (6-8) hours of hiking through the vulcanic scenery of "Lord of the Rings" is one of the coolest things to do in whole New Zealand. You will see the famous Red Crater, Mt Ngauruhoe (Mt Doom from "LOTR") and the Emerald as well as Blue lakes. Absolutely stunning!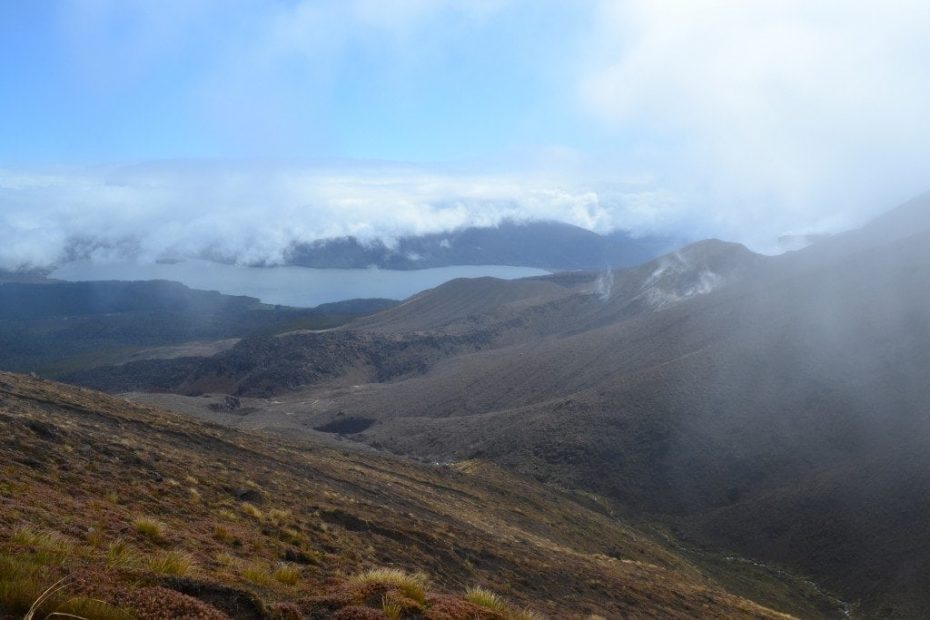 Franz Josef Glacier
Having a look at the Franz Josef Glacier is a Must for any New Zealand South Island itinerary. An even better thing to do is a helicopter ride over the scenic blue ice and the nearby township. The views you'll get will stay with you forever. Besides that, this beautiful Glacier is a perfect example of what the natural change/ global warming does to our planet. When you stand in front of it and you see the sign, which explains, how the Glacier looked like a couple years ago, you won't believe your eyes…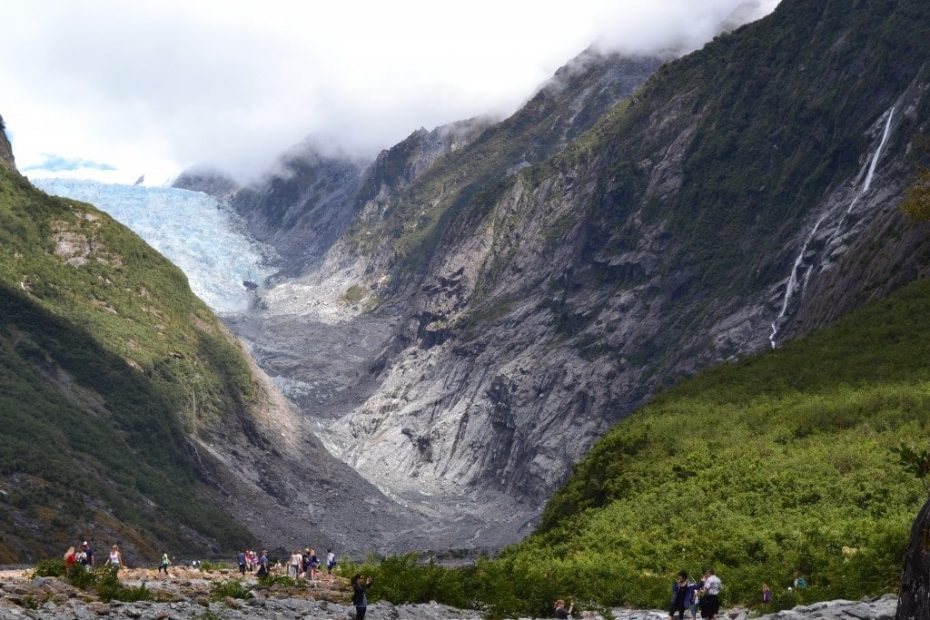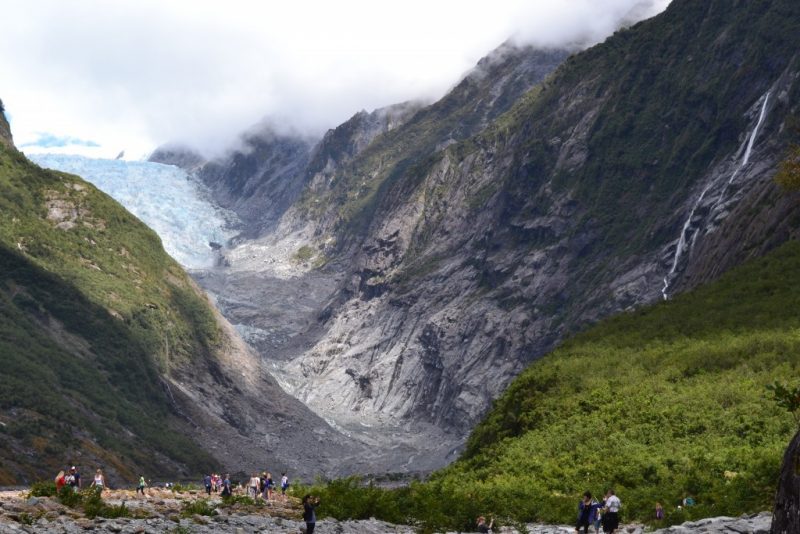 Queenstown
Queenstown is one of the coolest places I have ever been to. It is not just the fact, that you can have incredible parties, hang out with countless other traveller from all over the world and just have a good time, it is also the stunning surrounding environment, which really fascinated me. If you hike up all the hills in the area, you will have fantastic views. Additionally Queenstown is THE place to be in terms of adrenaline activities: Bungee jumping, Ledge Swing, canyoning, sky diving, shotover canyon, zip lining and much, much more!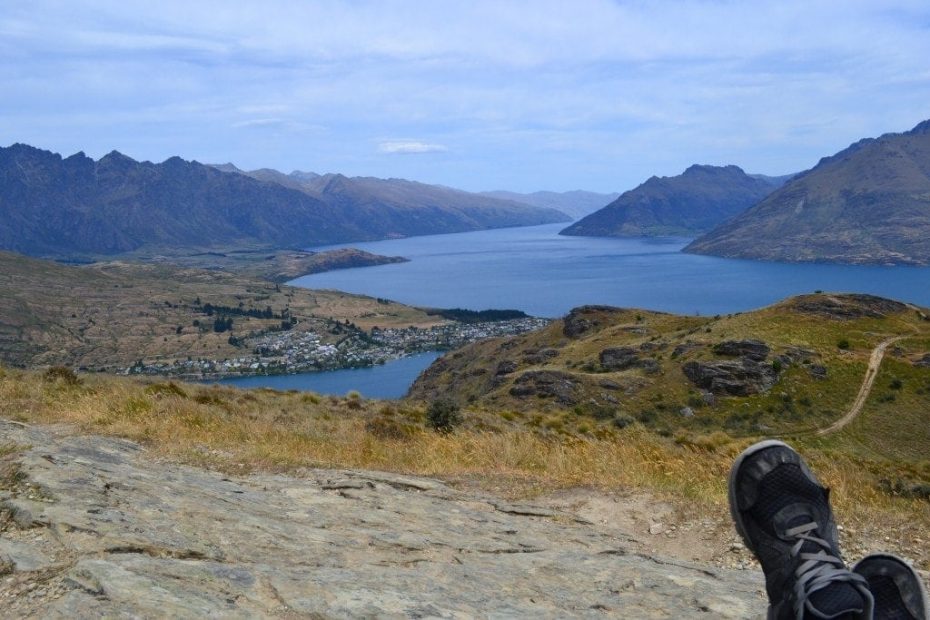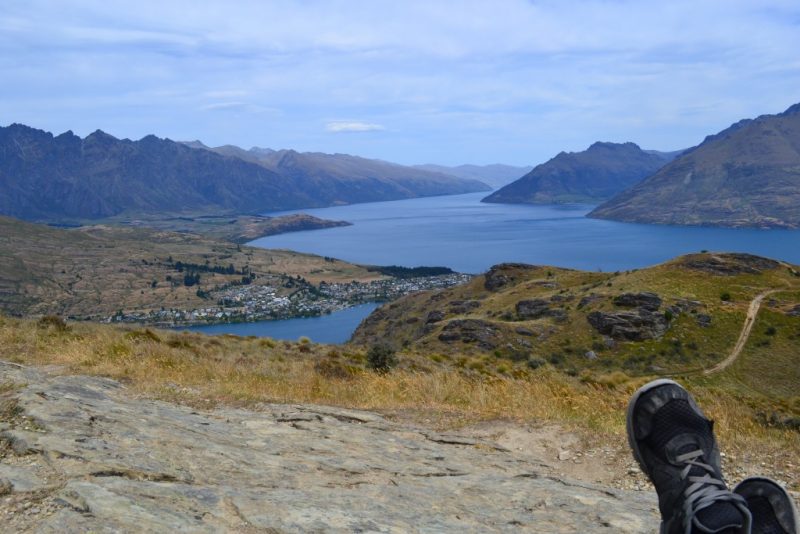 Fjordland/ Milford Sound
Milford Sound might be the most scenic place I have been to in New Zealand. A landscape, which I could not compare to any other. I could imagine, that the fjords in Norway might look similar, but the whole landscape of Fjordland looks like a movie. A boat tour through this painted waters is another Must Do in my opinion. Waterfalls (over 100 m high), seals and dolphins everywhere and beautifully shaped mountain ranges will make you fall in love with this place so easily!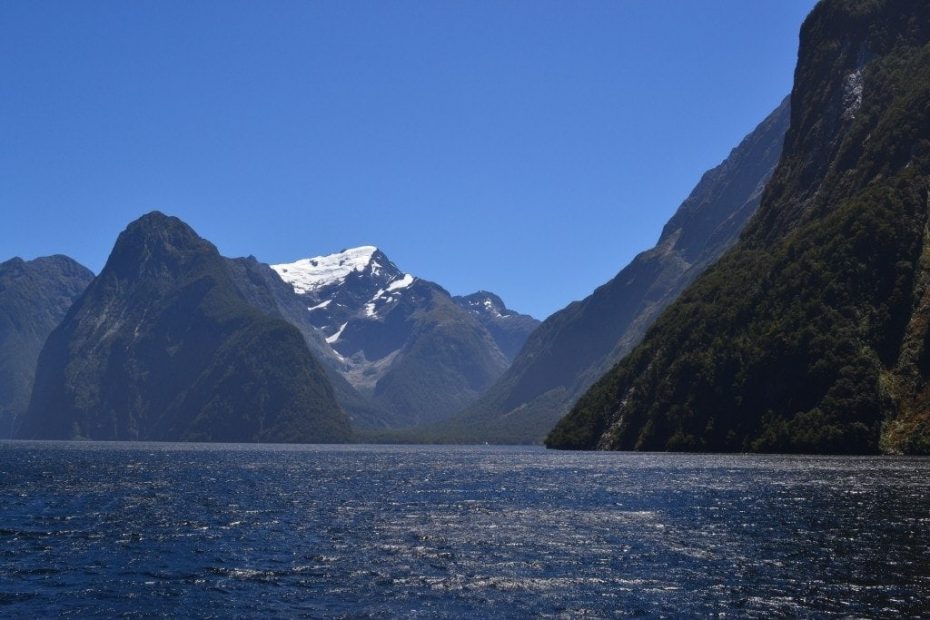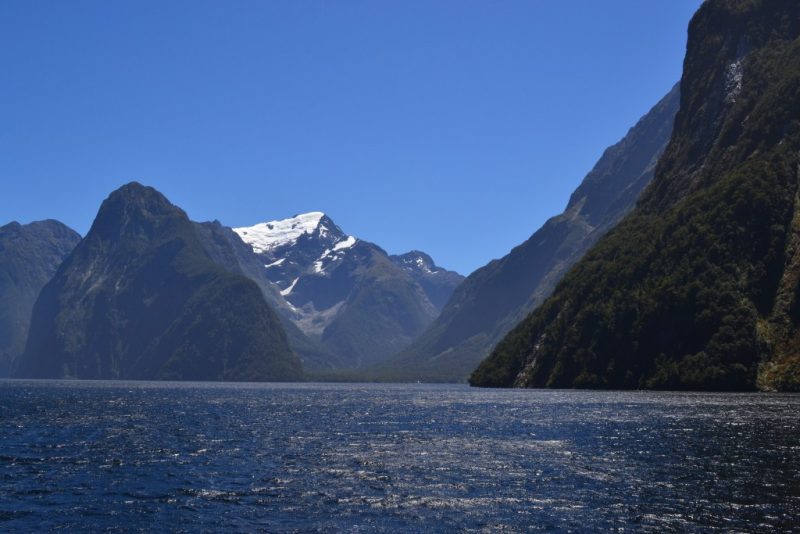 About the Author
I am Christian "Volle" Vollmert, a german dude, who loves travelling and exciting adventures from bottom of his heart. I want to inspire other people to get out of their comfort zone and travel the world. Plus I really want to show how much personal development as a human being comes along with it!