Some posts on this site contain affiliate links. If you book or buy something through these links, I earn a small commission (at no extra cost to you). Take a look at my privacy policy for more information.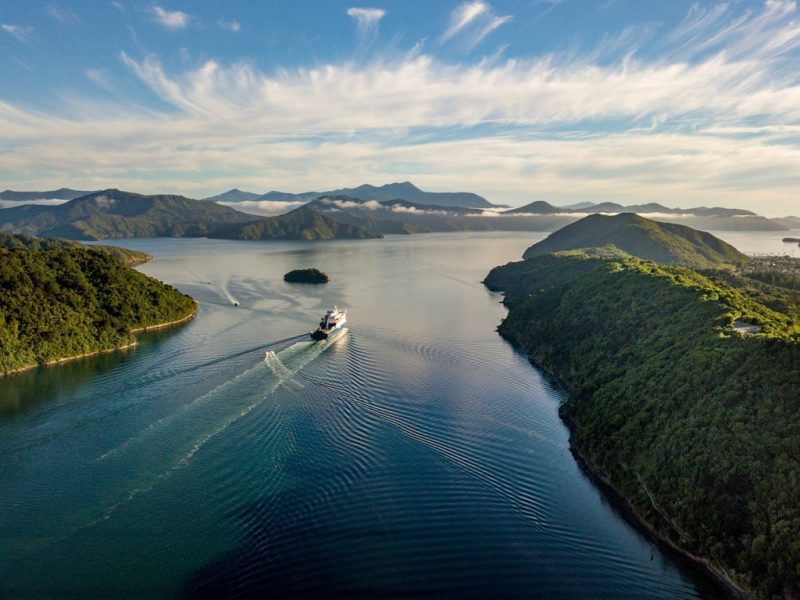 Have you been to New Zealand? It's one of the countries I'd most like to visit in the world – the land of hobbits, mountains, and adventure. Sounds right up my street!
Even though I've not actually made it to New Zealand yet, it's been on my hit-list for a while, which means I've done loads of idle research and trip planning. So when Flight Centre asked me to write a post about the things I'd most love to do on my dream trip to New Zealand, I had plenty to talk about!
Read More: New Zealand North Island Itinerary
Franz Josef Glacier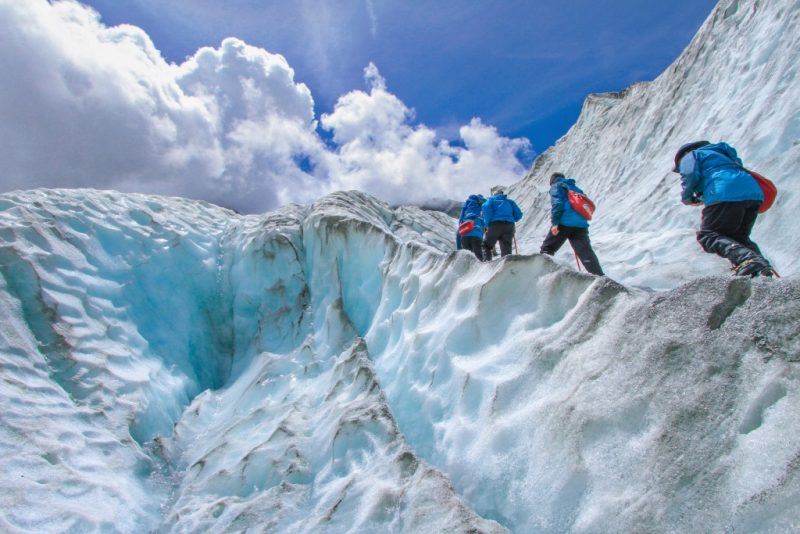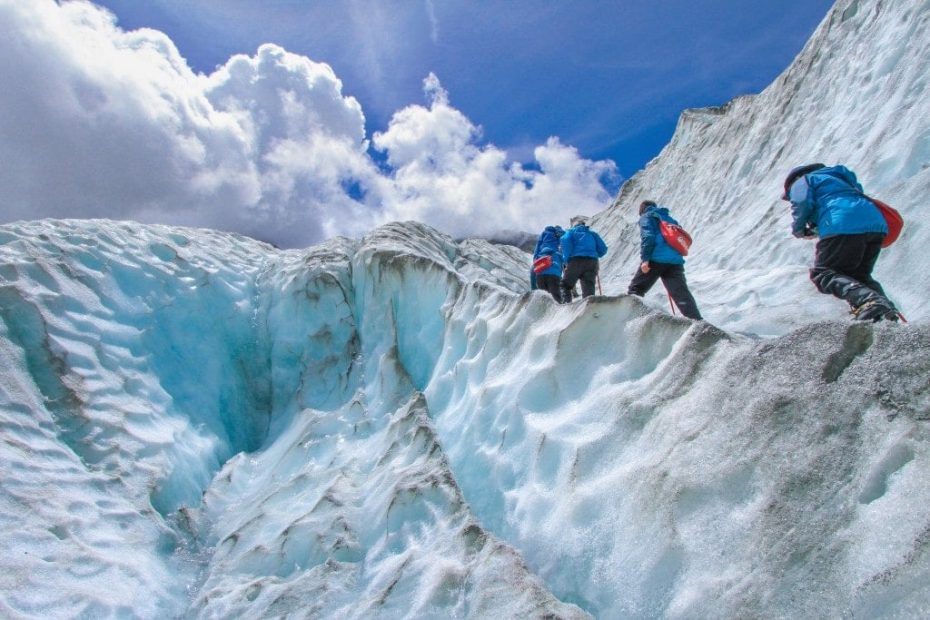 One of the best things to do in New Zealand is to visit the Franz Josef Glacier. For epic views (and some serious adrenaline) I'd love to take a helicopter ride over the glacier. I'd also love to hike the glacier itself. Climbing through ice tunnels and shooting down natural slides made of ice? Count me in! There are loads more things to do in Franz Josef too, so it looks like a great spot to visit!
That Bungee Jump!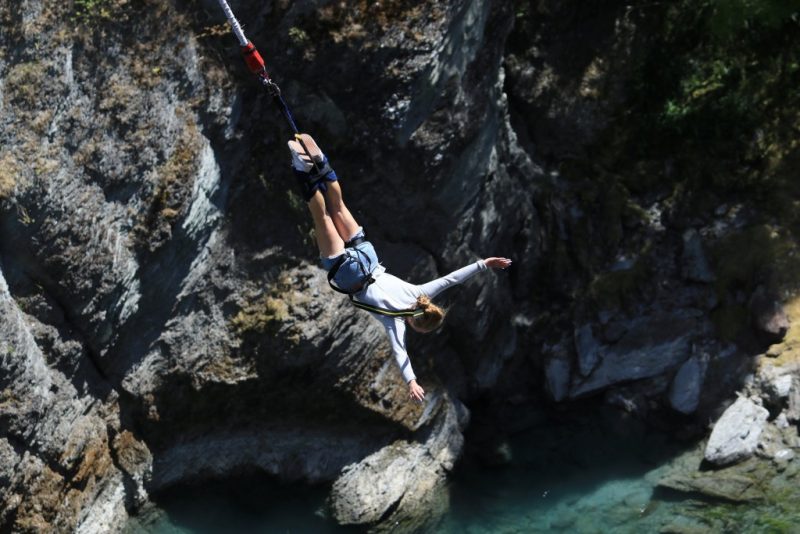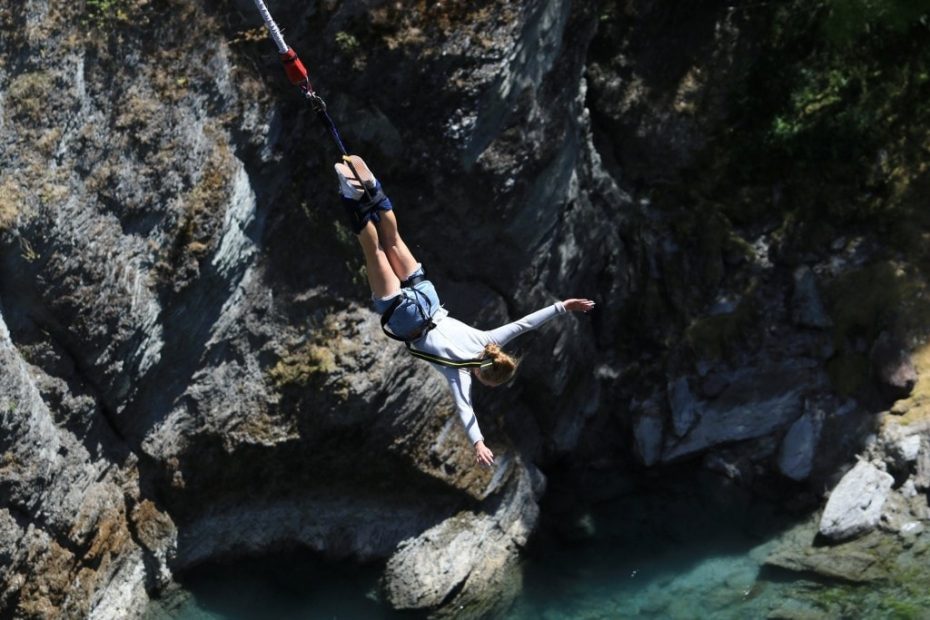 A couple of years ago, I did a bungee jump for the first time and absolutely loved it! At 134 metres, the Nevis Bungee Jump in Queenstown is a fair bit higher than the one I did in Rishikesh – and it looks like the perfect next step on my quest to scare myself silly as frequently as possible!
Cinema Paradiso
I actually heard about this place from a friend who visited New Zealand a few years ago. It's a tiny cinema in Wanaka and it looks fabulously quirky! With comfy old sofas, beanbags, and even an old Morris Minor instead of standard seating, this is a cinema with a difference. Plus, they serve hot cookies with homemade ice cream during the interval. I mean, what's not to love?!
Crazy Ice Cream Creations at Giapo
One thing I'd love to try in New Zealand is the incredible squid ice cream from Giapo – a fabulously unique ice cream kitchen in Auckland. Blessed by the country's bountiful produce, Giapo is way more than an ice cream parlour – they elevate the food into an elaborate, expressive art form.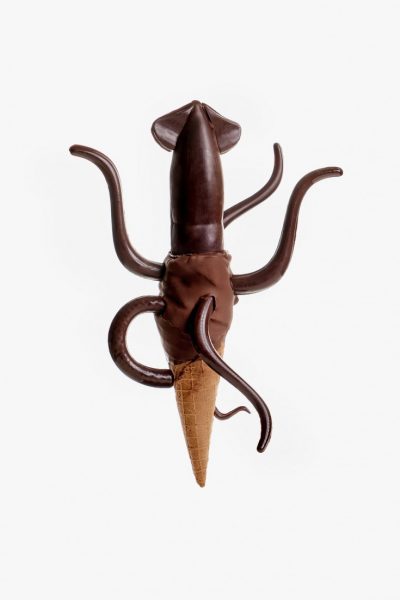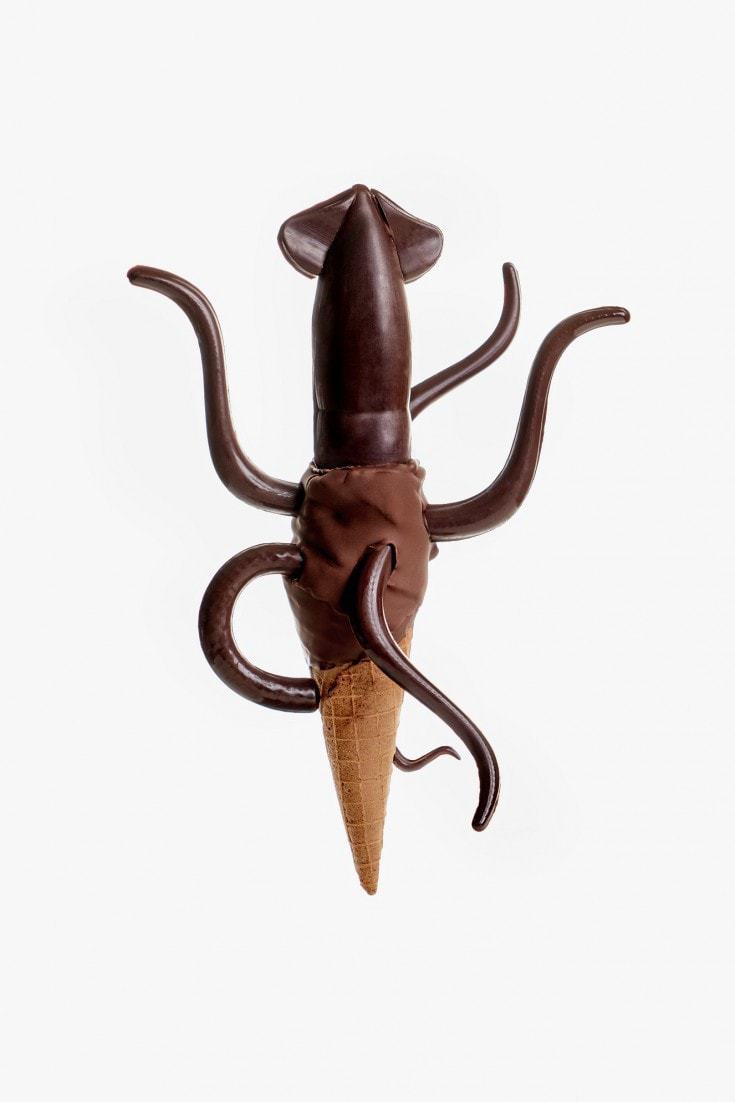 Owner Giapo Grazioli and his wife Annarosa describe themselves as "wannabe artists" – although a browse through their Instagram feed suggests it might be time to drop the "wannabe". There all kinds of clever creations – like the hot cross bun cone for Easter, or a selfie-ready photo frame cone – but the star of the show is the towering squid ice cream. A work of chocolate and gelato art, the Colossal Squid is a beast of a dessert – and it's something any dessert fan HAS to try!
Milford Sound
Another of the "must-do" things in New Zealand is to visit the stunning landscapes of Milford Sound. On a boat ride in this stunning fjord, surrounded by staggering mountains, you can see all kinds of wild and marine life – including fur seal colonies, penguins and dolphins. Dolphins and mountains in the same view? Erm, yes please!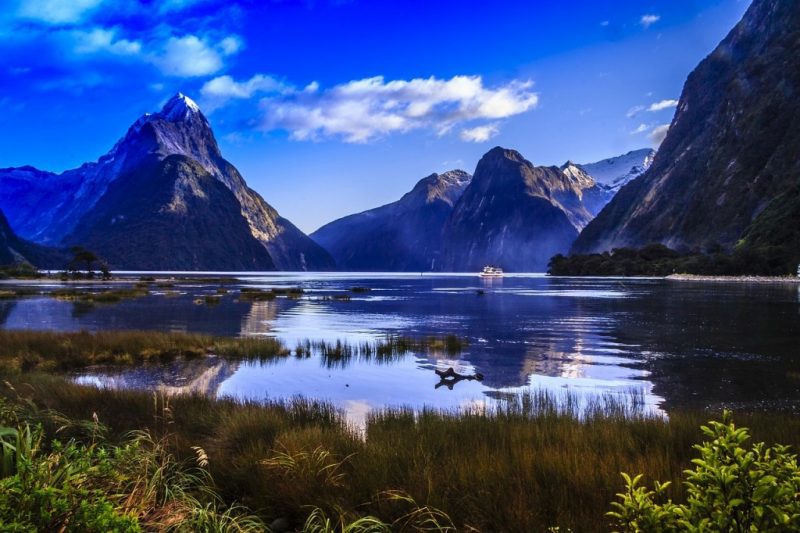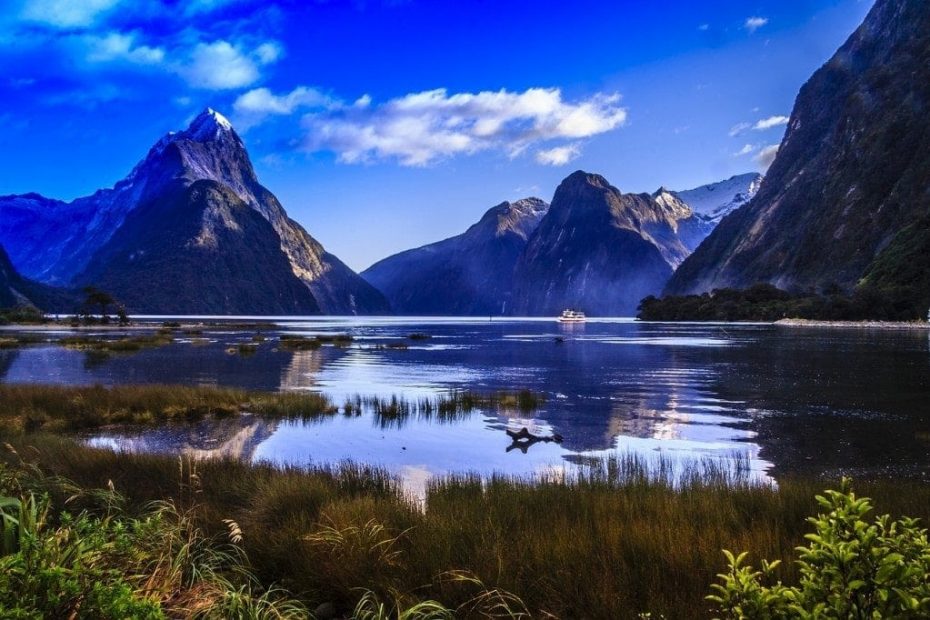 Hobbiton
Book geeks like me can't miss a trip to the real-life Middle Earth locations across New Zealand. Most of the movie was shot there and there are loads of landscapes that you'll recognise from the Peter Jackson adaptation. For me, a trip to the cute little hobbit holes of Hobbiton is an absolute must. I'm such a geek, and I'd love to run around quoting lines from the books!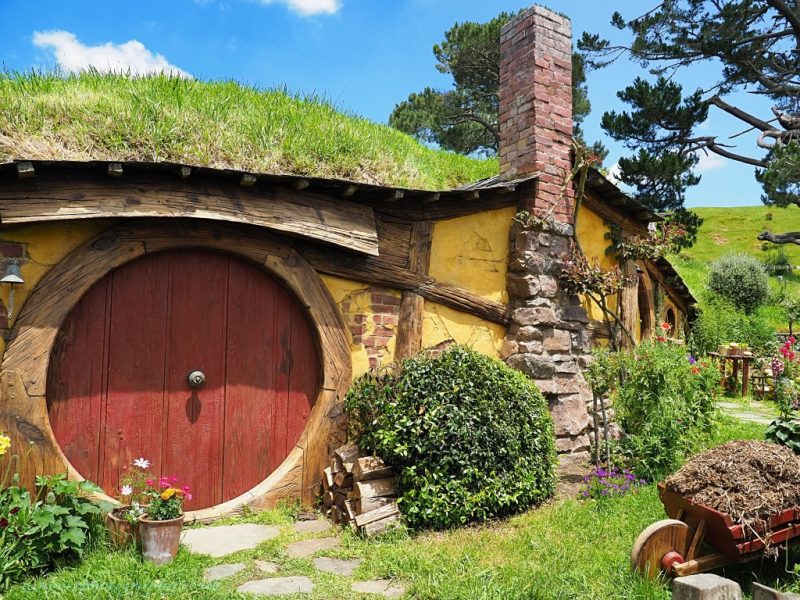 Sky Diving
New Zealand is the land of action and adventure! After all, those impressive landscapes just lend themselves so well to epic adventures and adrenaline-pumping excursions. Like skydiving! Alongside bungee jumping, Queenstown is considered one of the best places in the world for skydiving. I mean… what better way to see the mountains-capes around the city than by leaping out of a plane and hurtling towards them from 15,000 feet?
Stargazing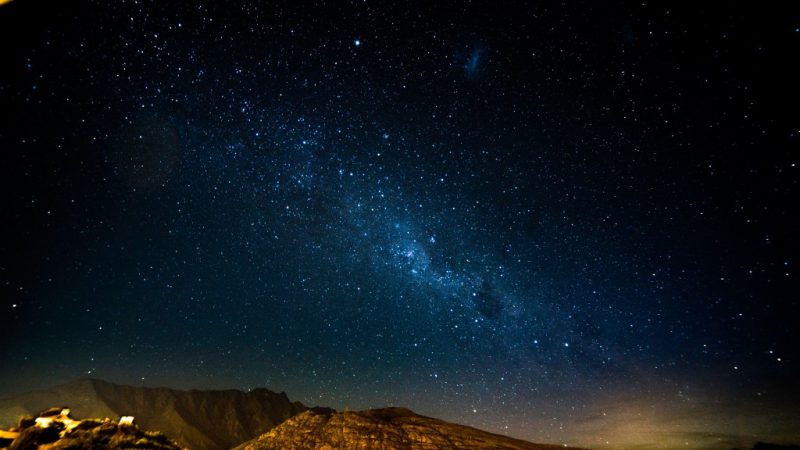 The Aoraki region in New Zealand was designated an International Dark Sky Reserve in 2012 – and it's the only one in the southern hemisphere. Here, the sky is so clear and free of light pollution that you can see millions of stars with the unaided eye. Stargazing in the southern hemisphere is a totally different experience than we're used to at home – because the south pole is oriented towards the centre of the Milky Way, which means more stars are visible to the naked eye. And if you get really lucky, you might see the Aurora Australis – aka the "Southern Lights".
All of these would be perfect additions to a New Zealand road trip – and now my bucket-list is bigger than ever!
Have you been to New Zealand? What awesome things are missing from this list?