Some posts on this site contain affiliate links. If you book or buy something through these links, I earn a small commission (at no extra cost to you). Take a look at my privacy policy for more information.
Even though I was only in Amsterdam for one proper day (not counting the days I had to work), I still managed to take nearly 400 photos, so I'm only now getting round to sorting them all into the relevant groups. In serious sight-seeing mode, I ploughed round the city's major attractions on foot – thankfully, Amsterdam is small enough to make that less challenging than it sounds – and was able to see everything that I'd planned to, and more.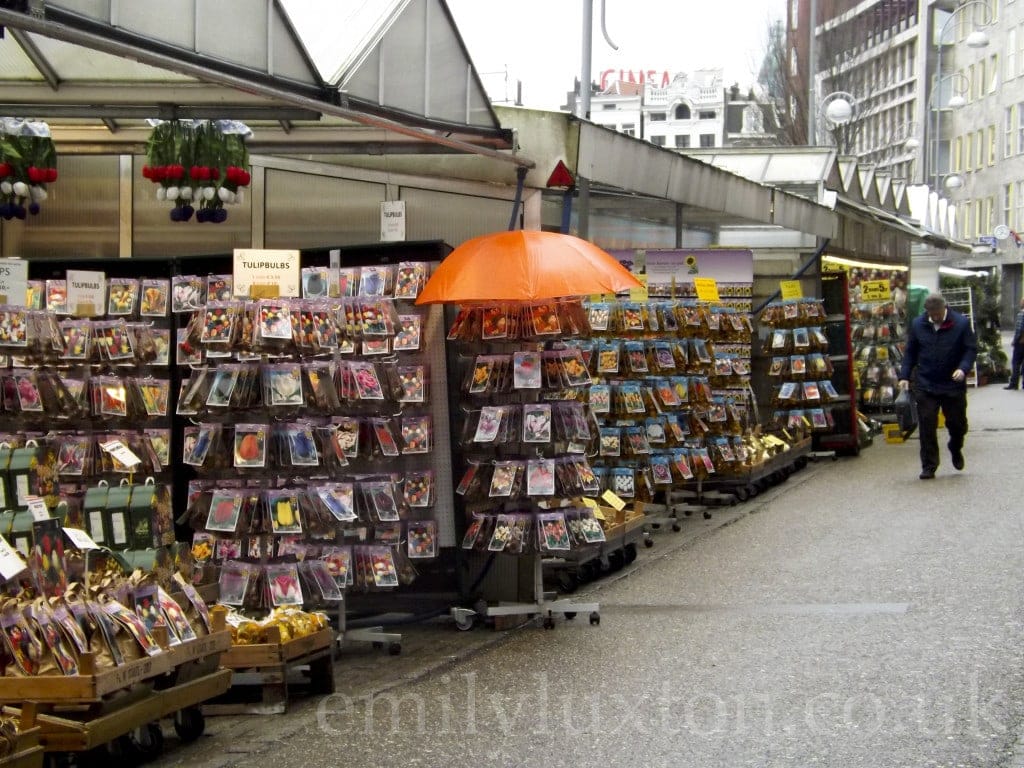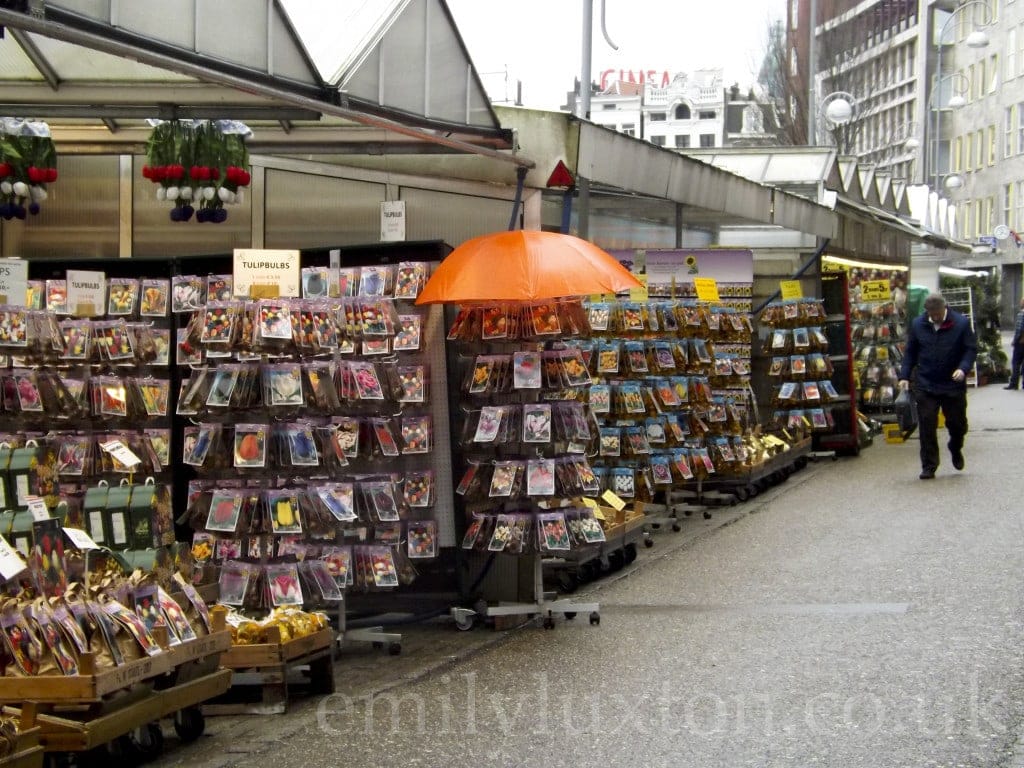 One of the things that I was really keen to see was the Bloemenmarkt, a daily flower market along the Singel Canal – not far from where I found the love lock bridge in Amsterdam. After a morning of particularly gloomy weather, I was beginning to worry it would be rained off, but after a long break and a creamy hot chocolate in a lovely coffee shop, the sun finally broke through as I headed down to the Singel.
The Bloemenmarkt is incredible, much bigger than I was expecting and well worth a look even if flowers aren't exactly your favourite thing! The canal is lined with stalls which actually jut out over the water, and standing on the bridge at Koningsplein, the view is of a row of triangle-roofed huts pasted with colourful, large-scale photographs of the interiors. Underneath the crooked, narrow buildings lining the street, the faux-greenhouse effect was very pretty!
As I delved into the market I was overwhelmed by the fresh, summery smells bursting out of each stall. Inside each one was a jungle of trellises and hanging plants, or thick, leafy trees and colourful flowers.
The air was warm, sweet and floral, or it was heavy with spices and herbs, or musty and earthy with the endless trays of bulbs. At the back of one stall I found a cactus forest, with stubby, spiky plants lining every available surface.
Others were packed with souvenirs, brightly coloured windmill decorations or blue and white china ornaments. Each stall was like a minature botanical garden, and outside, the cheerful tulips and sunflowers glowing in the bright wintery sunshire were a welcome explosion of colour after a dreary morning of grey skies and wet streets.