Some posts on this site contain affiliate links. If you book or buy something through these links, I earn a small commission (at no extra cost to you). Take a look at my privacy policy for more information.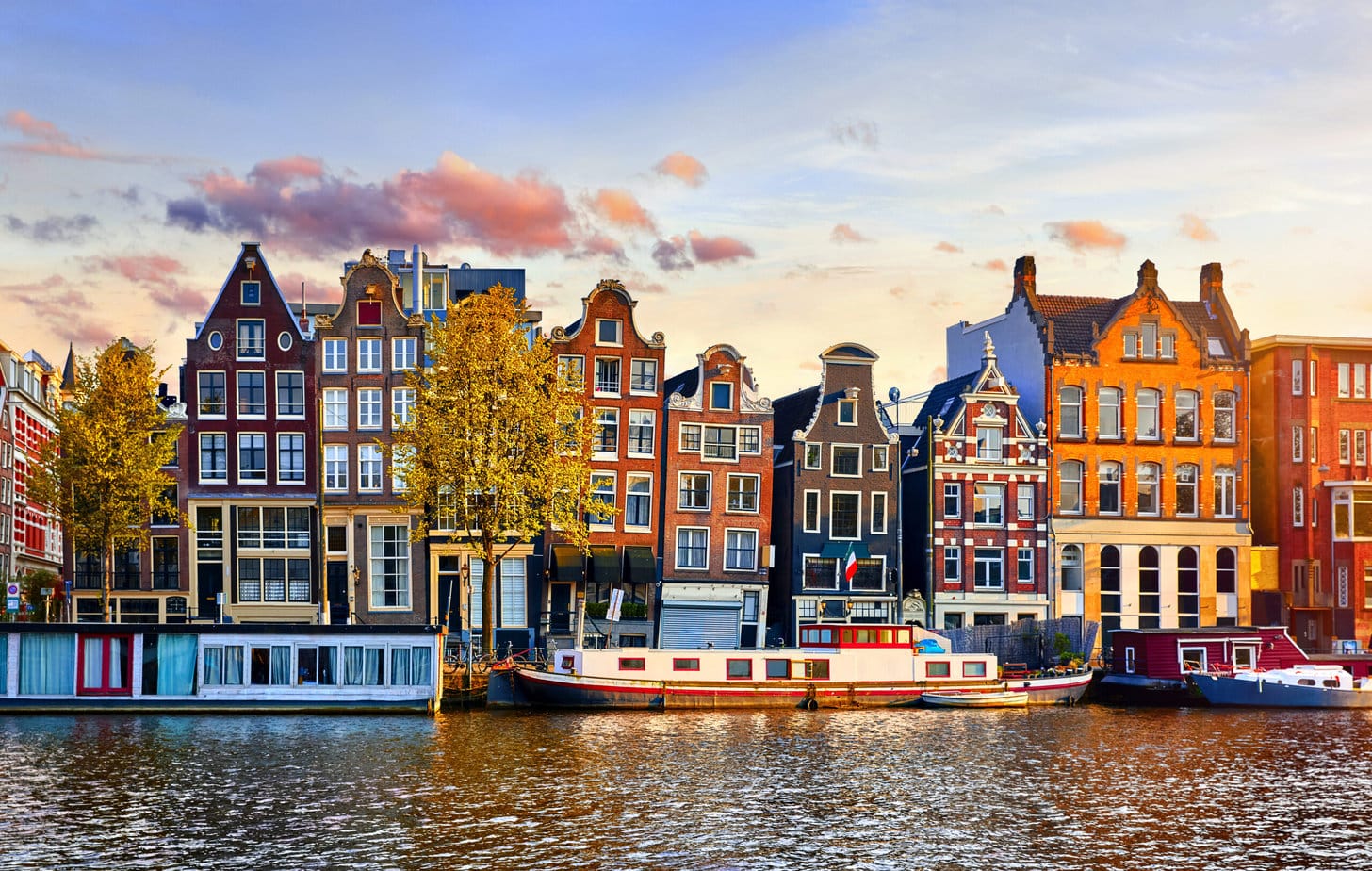 Only have one day in Amsterdam? Here are some of my top tips to help you make the most of the city.
On my first trip to Amsterdam (many years ago now) I only had 24 hours to explore the city.
I was worried that that wouldn't be enough time – and in some ways I was right. There was still so much more to do – and I've been back several times since then to complete all the things I felt I missed.
However, my one day and night in the city was enough time to see all the main sights, visit a couple of museums, take a canal cruise, browse three markets, and wander the infamous Red District after dark. And, of course, eat a LOT of amazing food!
So if you only have a day to explore the Dutch capital, rest assured that you can still see and do a lot. Below, you'll find my top tips to help you make the most of your time – along with a quick guide to all the top, "can't miss" sights for your first trip to the city.
One thing I will say is you're bound to leave Amsterdam wanting to come back for more!
Top Experiences
– Canal cruise tour of the city centre sights (1 hour)
– Red Light District & Coffee Shop Tour (2 hours)
– Heineken Experience (1.5 hours)
Is One Day Enough for Amsterdam?
On my first trip to Amsterdam, I was there for a work conference (way back when I still had a "real" job) and had exactly 24 hours of free time to explore the city! And I can confirm – you can absolutely see Amsterdam in one day.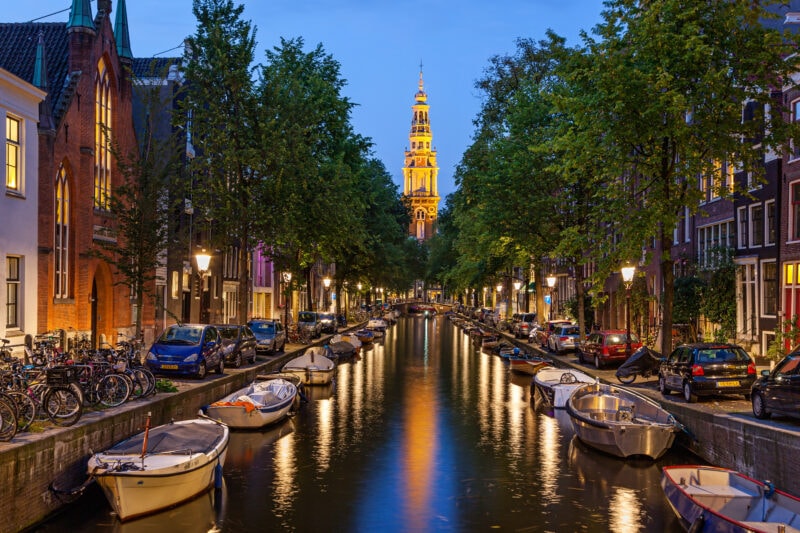 The centre is quite small, so you can cover a lot of ground on foot (or by bike), and there's an excellent public transport network if you want to get a little further.
Start with a walking or biking tour – or a canal cruise – to cover a few of the main sights in a couple of hours. Then visit one or two of the city's many fantastic museums (the Rijksmuseum, Van Gogh Museum, and Anne Frank House are among the most popular).
Finally, spend your afternoon freely wandering along the canals and down the picturesque streets of the Old Town and the city centre.
RELATED POST: If you have longer, check out this great 3 days in Amsterdam itinerary!
Tips for your One Day in Amsterdam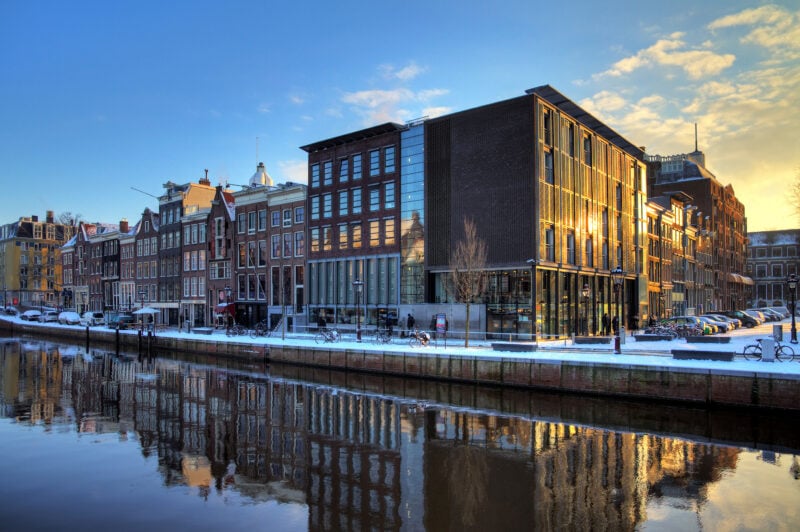 1. Pre-book tickets for museums in advance. Don't spend your only day in Amsterdam queuing to enter a museum. Most museums offer pre-bookable tickets with a timed entry slot, which is a great idea if you're on a short schedule. Some museums are very popular – so try to book as far in advance as you can.
2. Amsterdam's centre is compact and very walkable, so you can cover a lot of ground on foot. If you want to go a little further, you can rent a bike for around £7 an hour (click here to check prices and availability).
3. Book a one-day GVB Public Transport Ticket (from £7.84pp) for unlimited travel on all trams, buses, ferries and the metro (day and night). This will allow you to get to further areas of the city as quickly and effortlessly as possible.
4. Use the 1-Day Go City All-Inclusive Pass (from £51.42pp) for unlimited access to Amsterdam's main attractions, saving money against buying individual tickets. You can also use the Go City app to plan your itinerary and make reservations when necessary.
One Day in Amsterdam: Best Tours to Make the Most of Your Time
When you're short on time in a city, a tour is a great way to see and learn a lot quickly. These tours will allow you to soak up the main sights of Amsterdam in a couple of hours – the perfect way to start your one-day itinerary:
Top Sights in Amsterdam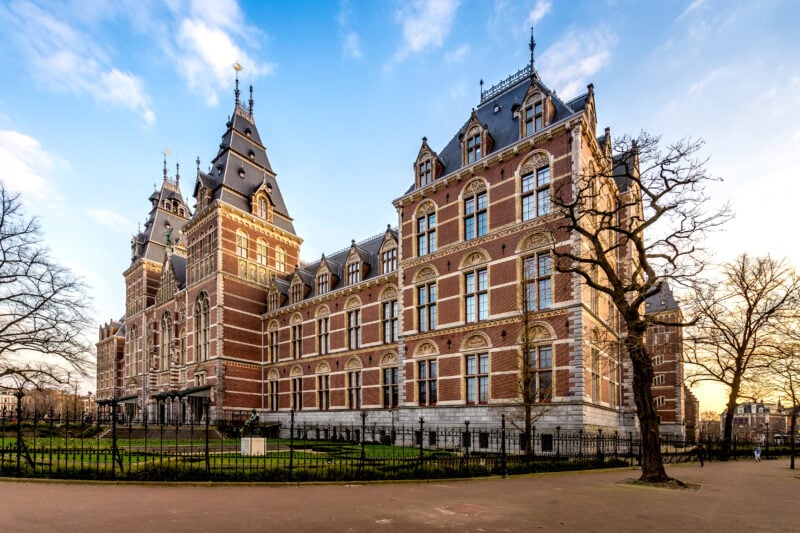 This is a very quick list of all the must-see sights you'll want to include on your one day in Amsterdam:
1. Rijksmuseum. The country's largest collection of art and artefacts, housed within a stunning neo-Gothic building. Time needed: allow at least one hour.
Even if you don't have time to visit the Rijksmuseum, it's worth heading to Museumplein (Museum Square) for a look at the striking, palatial building.
2. Anne Frank House. Explore the rooms where teenager Anne Frank and her family lived in hiding, and learn more about the Holocaust. It's a powerful and very moving experience. Time needed: one to two hours.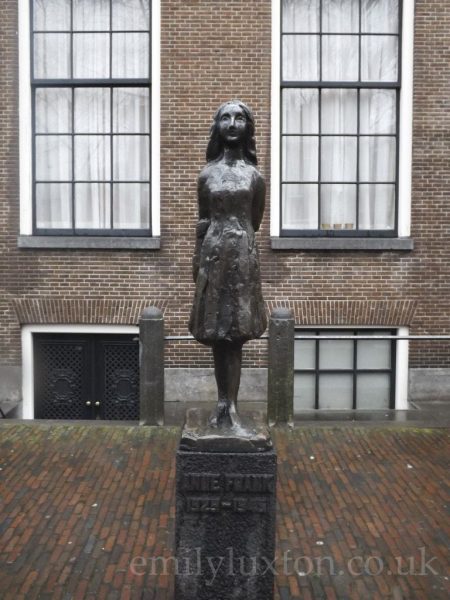 Don't miss nearby Westerkerk, a 17th-century protestant church frequently mentioned in Anne Frank's diary, outside of which you can see a small bronze statue of Anne.
3. Van Gogh Museum: Modern, specially-built museum housing the world's largest collection of Vincent Van Gogh's work. Time needed: allow around 1.5 hours.
4. Oude Kerk. The "Old Church", which has stood in Amsterdam's city centre since 1306. The medieval wooden vault, dating from 1390, is the largest in Europe. Time needed: Less than 30 minutes, unless you climb the bell tower for a view of the city.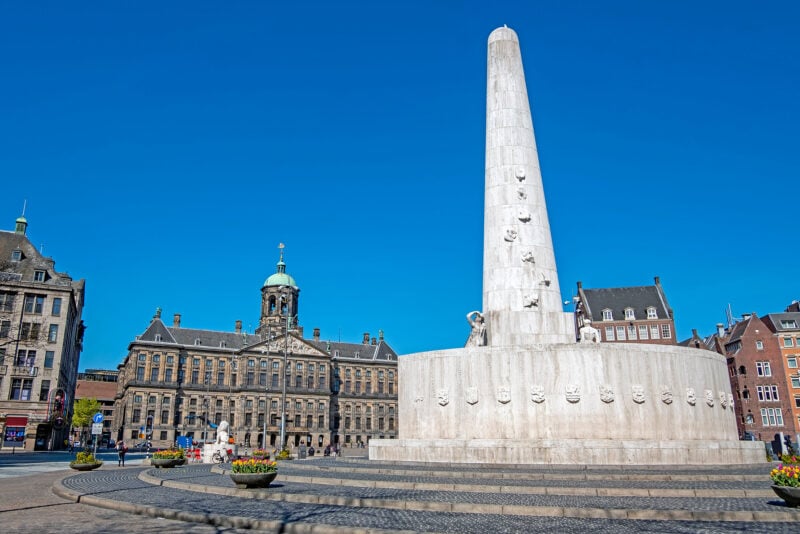 5. Dam Square and the Royal Palace. Dam Square is Amsterdam's pretty main square – and a tourist hotspot. Usually heaving with tourists, locals, and street performers, the square is home to several notable buildings, including the Royal Palace (Koninklijk Palace), the Grand Hotel Krasnapolsky, and the National Memorial statue, built in the memory of Dutch soldiers who died in WWII.
If you have time, you can also explore inside the Royal Palace. Click here to pre-book your Entry Ticket and Audio Guide (from £10.89pp).
More Amsterdam Experiences You Shouldn't Miss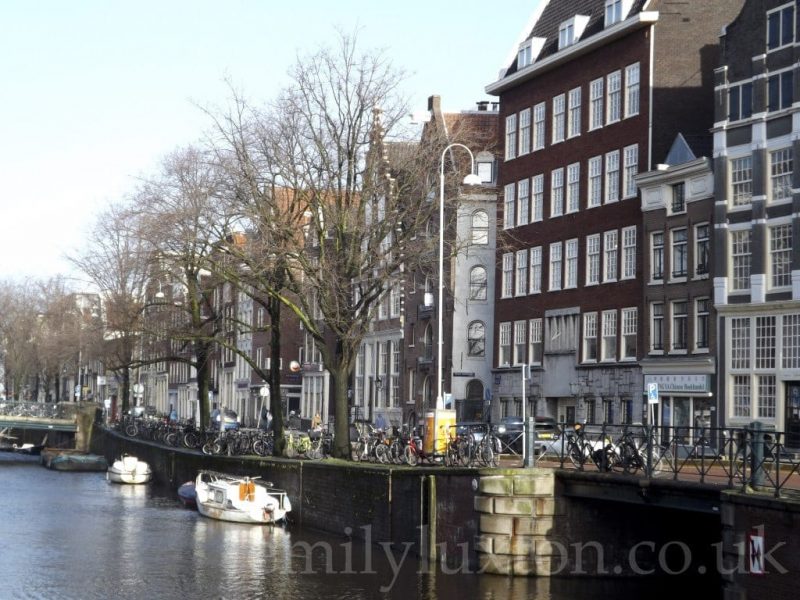 6. Visit The Heineken Experience. Amsterdam is the home of the iconic Dutch beer. The Heineken Experience is an interactive tour of their former brewery, ending at the tasting room. Click here to pre-book your ticket (from £20.04pp).
7. Cruise the Canals. Amsterdam is famous for its canals, and the best way to experience them is by taking a cruise. There are plenty to choose from, but these are some of the top-rated:
8. Explore The Red Light District. Famous for its brothels, strip clubs, peep shows, and erotic shops, Amsterdam's iconic Red Light District isn't quite as seedy as it sounds. Exploring, even at night, is generally quite safe and there's a surprisingly friendly atmosphere! A trip to this area at the heart of the medieval town centre is pretty eye-opening.
Book a guided tour to find out more about the history of sex work and coffee shops in Amsterdam's most infamous neighbourhood.
9. Eat your way around the Foodhallen. A vast, trendy food hall housed within a former tram depot, with stalls offering a variety of world foods.
10. Visit a Coffeeshop. Amsterdam's coffeeshops are legendary – because they sell a whole lot more than just coffee! Cannabis is legal in the Netherlands and it's sold in coffeeshops – which are marked out by a green and white sticker in the window (and often large green neon signs as well!).
Take a more in-depth look and get some insider info with this Guided Coffee Shop Tour (from £30.50pp).
Visit at Least One of these Brilliant Markets…
If you want to pick up some souvenirs while you're in Amsterdam, you're in luck. The city is FULL of great markets to explore. Here are some to add to your itinerary: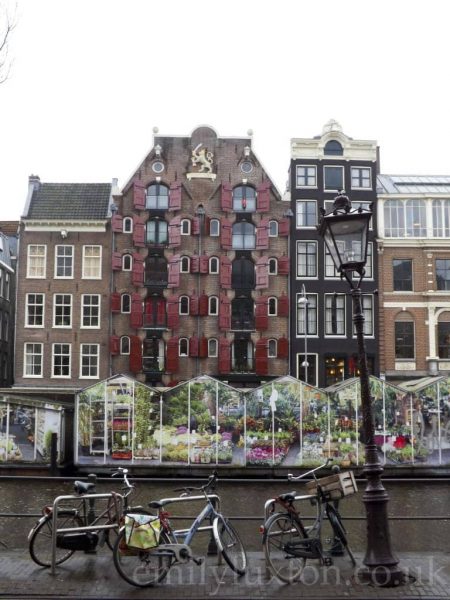 Bloemenmarkt. The "floating flower market" which lines the Singel Canal. On daily.
Waterlooplein flea market. From the Singel, walk along the Amstel canal to Waterlooplein Square – crossing the love lock bridge on the way. This is a bustling market filled with antiques, second-hand shoes, homemade clothes, and endless trestle tables laden with bric-a-brac. Monday-Saturday 9:30am-6pm.
Albert Cuyp Market. This is a lovely – and very popular – local market selling almost everything, from food and textiles to bikes and antiques. Monday-Saturday 9:30am-5pm.
Don't miss the British and American food shop on nearby Leedesgrat for a taste of home!
Prebook Your Museum Tickets
What did you do on your one day in Amsterdam? Scroll down to share your tips in the comments!