Some posts on this site contain affiliate links. If you book or buy something through these links, I earn a small commission (at no extra cost to you). Take a look at my privacy policy for more information.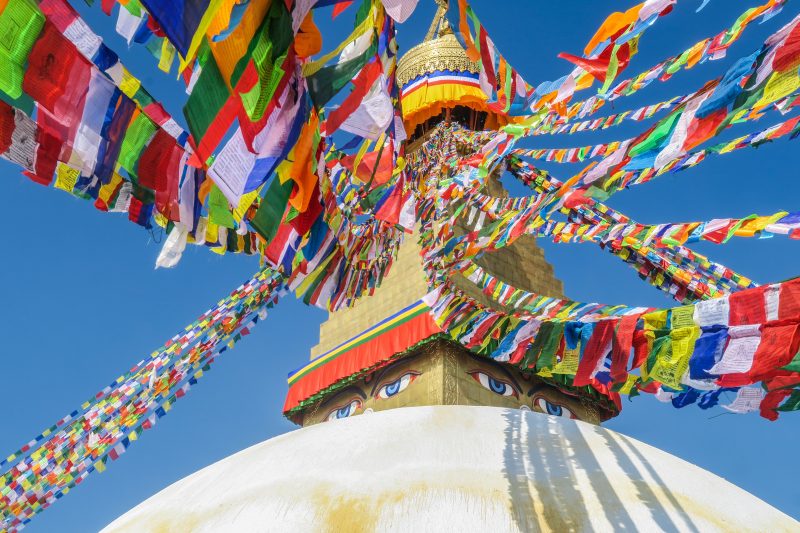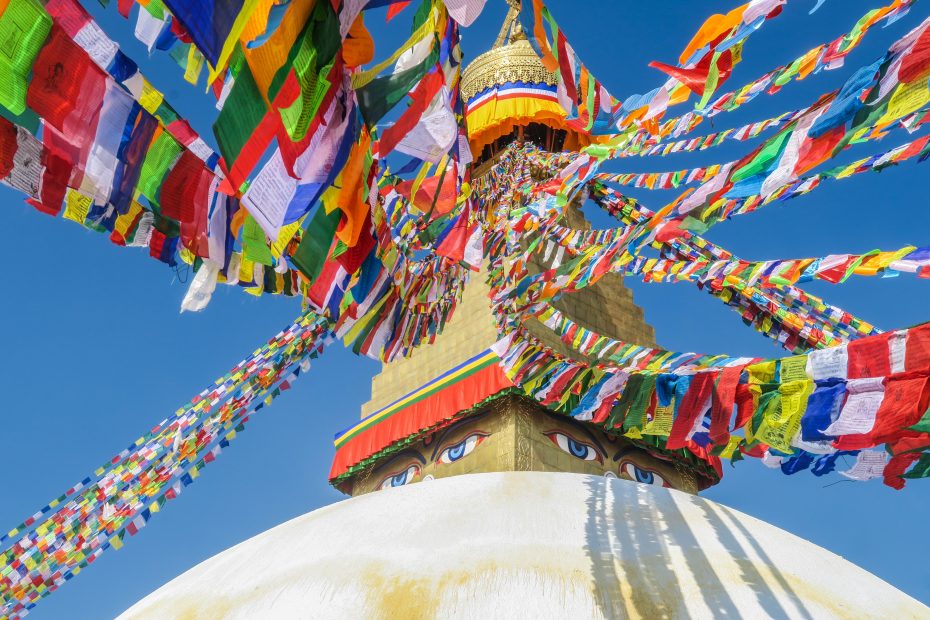 A place where Hinduism collides harmoniously with Buddhism, Kathmandu is the largest city and the capital of Nepal. Known as the "City of Temples" and home to dozens of incredible places to visit, Kathmandu is an enigmatic and wild city that should be on every traveller's wish list.
Kathmandu is a city unlike any other. Unique, chaotic, and crazy, this is a place where cultures collide. The eclectic mix of architectures, cuisines, and influences can feel overwhelming, but there's a depth of life and passion to the city which is truly infectious!
And while it's fun to simply wander and explore the tumultuousness of the city centre, there are also many places you simply have to visit in Kathmandu.
The must-see sights on the list below will help you delve into the culture, history, and colour of this wonderful city…
Map of Places to Visit in Kathmandu
Click on the map below to open it in Google Maps – but keep scrolling first to discover the best places to visit in Kathmandu…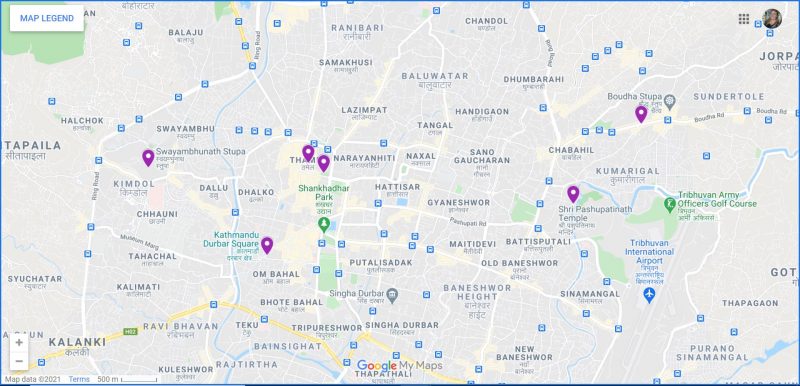 6 Places to Visit in Kathmandu
1. Kathmandu Durbar Square
Durbar Square was once the place where the Kings were crowned and legitimised. Today, it's well-known as a stunning showcase of Kathmandu's intricate traditional architecture.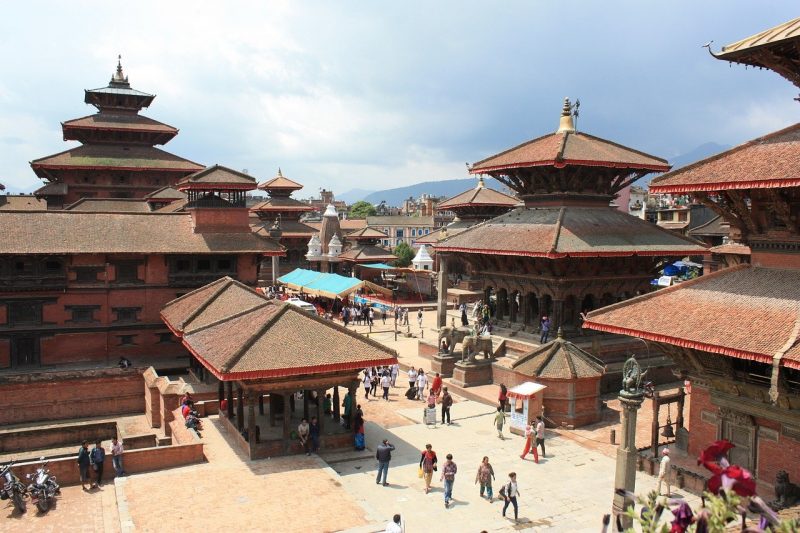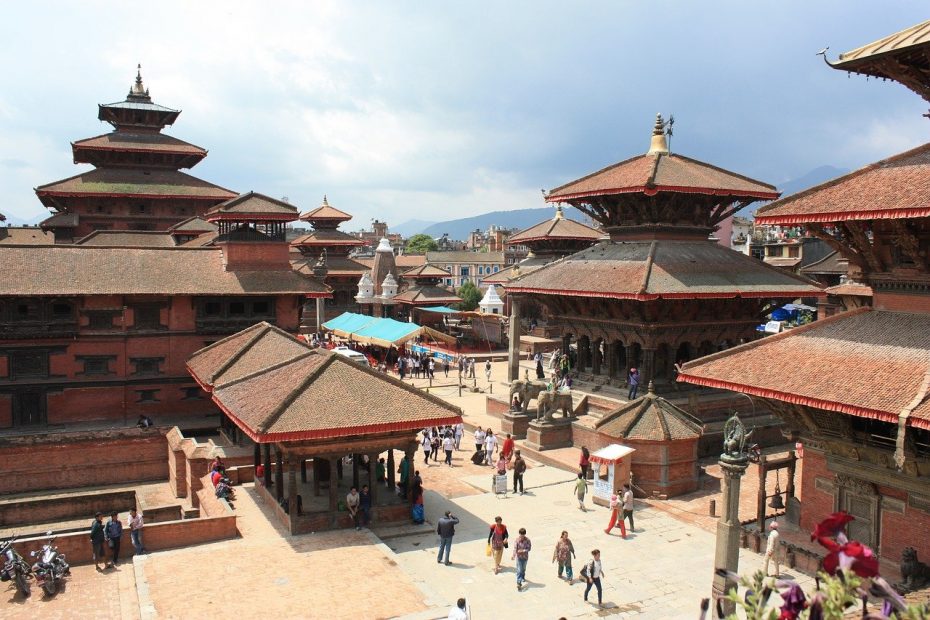 The square is full of magnificent Hindu cultural temples and monuments. In 1979, it was made a UNESCO World Heritage Site. The sight is one of the most popular places to visit in Kathmandu, and an absolute must-see.
Durbar Square is also known as Hanuman Dhoka Durbar Square, a name derived from Hanuman, an ardent devotee of Lord Rama in Hinduism.
RECOMMENDED TOUR: Kathmandu Durbar Square Private Tour
Kumari Devi
Durbar Square is also home to one of Nepal's most curious traditions: that of the Kumari, or Kumari Devi.
Meaning the "Living Goddess", this is a young girl chosen through an ancient and mystical selection process to become the human incarnation of Durga, the Hindu mother goddess. Revered as living goddesses, there are several Kumaris throughout Nepal – but the Royal Kumari lives at the palace of Kumari Ghar in Durbar Square.
Notes for your Visit:
Opening Hours: Morning to late evening.
Entry Fee: NPR 1,000.
When it rains it can get quite muddy so make sure to wear some appropriate shoes.
It is recommended to hire a guide through your hotel, otherwise you may not know what you are looking at.
2. Boudhanath Stupa, Kathmandu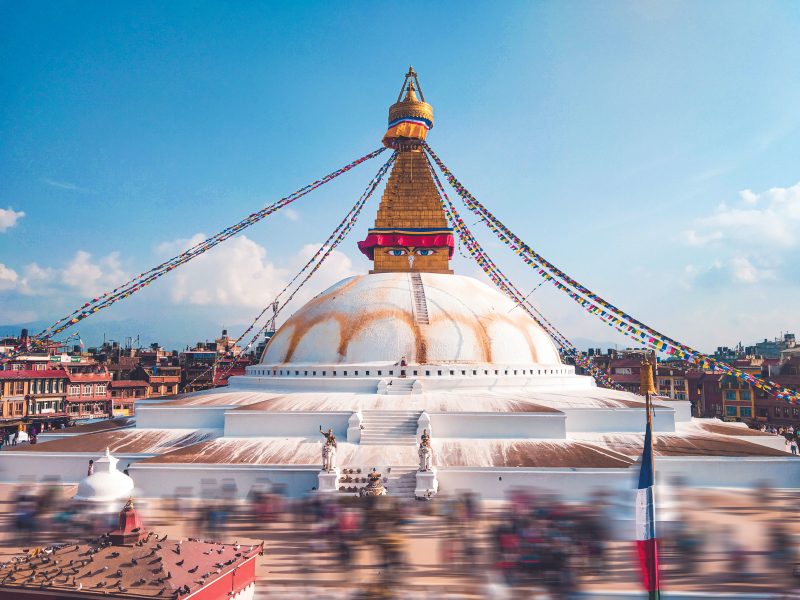 Located about 11 km (6.8 mi) from the centre and northeastern outskirts of Kathmandu, Boudhanath Stupa is another UNESCO World Heritage Site in Kathmandu. The stupa's massive mandala is visible as soon as you land at the Tribhuvan International Airport, and is one of the largest spherical stupas in Nepal.
In fact, it is one of the largest stupas in the world. Each side has a pair of the all-seeing-eyes of the Buddha, symbolizing awareness.
The canopy has 13 stages. There is a brick wall with 147 niches and 108 images of the meditational Buddha inset behind copper prayer wheels at ground level. Boudhanath Stupa is said to be the spot where the remains of Kassapa Buddha lays in rest and is the most sacred place for Tibetans outside of Tibet.
The ambience and energy of this place is so divine and celestial that it feels like you are in a different world.
Boudhanath is also one of the best places to visit in Kathmandu to get to know the tibetan buddhism culture – and to buy quality handicraft products. Besides the stupa, there are shops and restaurants all around. There is also a Buddhist temple that you can visit for great photographic views of the stupa.
Entry Fee: 400 NPR
3. Pashupatinath Temple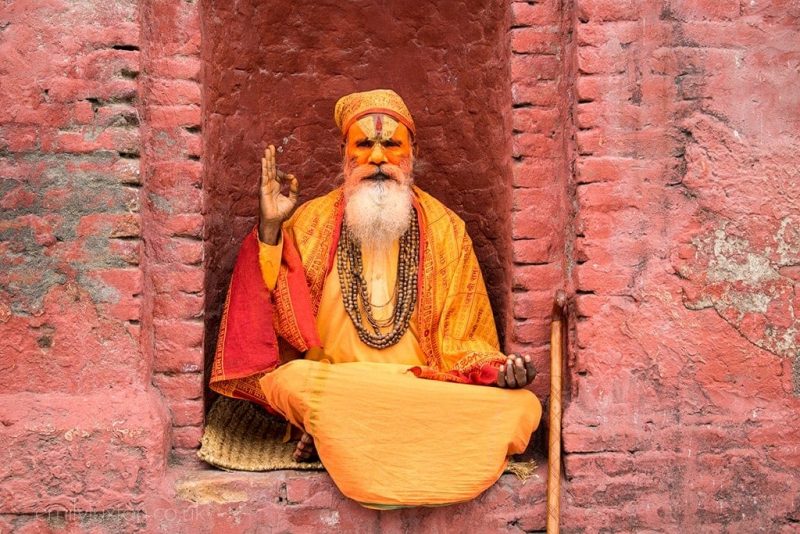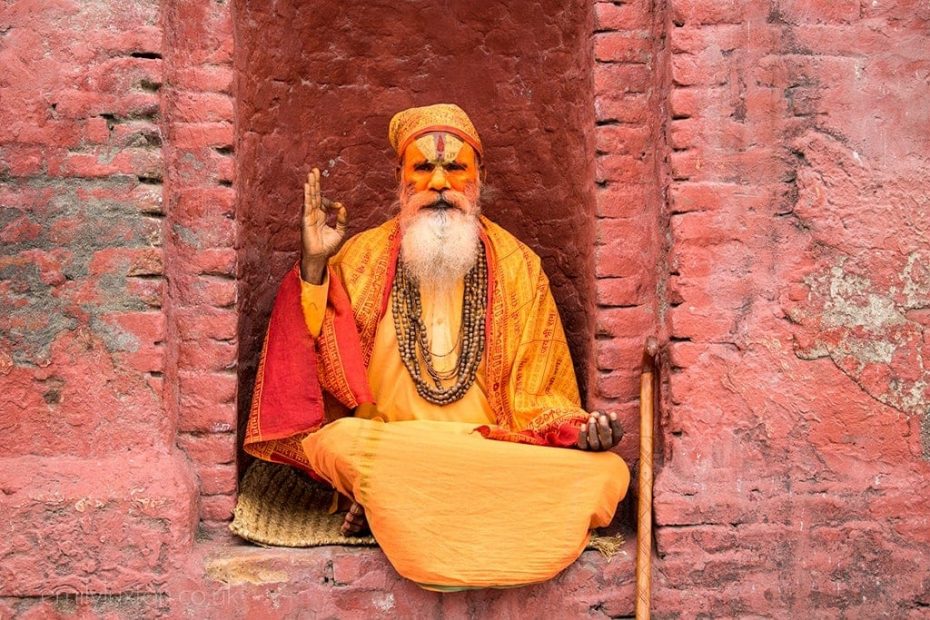 Pashupatinath Temple is a Pagoda style temple built in the 17th century. It's an important religious symbol for Hindus in Nepal and is another UNESCO World Heritage Site.
The Pashupatinath Temple is a complex of 264 hectares of ground which includes 518 temples, buildings, and structures. The main temple is pagoda style, so it has carved wooden rafters and a two-level roof covered with gold and copper sheets.
This place has an architectural significance as well as religious. The many temples and sculptures reflect the ancient culture of Nepal.
No matter which caste or religion you belong to, or how many times you visit this place, it never fails to delight as it's a stunning calming, peaceful and wonderful place.
Notes for your visit
The inner temple courtyard is open from 4 AM to 9 PM, daily and the lingam is open for devotees from 5 AM to 12 PM and from 5 PM and 7 PM local time.
Inner temple courtyard access is only allowed to practising Hindus, Buddhists, Sikhs, and Jains of Indian origin. Hindus and non-Hindus of western descent are given restricted entry to the temple courtyard. (Carry proof of ID with you).
Be careful of the monkeys! Avoid carrying any food items that could attract them.
Leather is not allowed inside the temple so keep all belongings safe in your car.
4. Discover the Thamel District of Kathmandu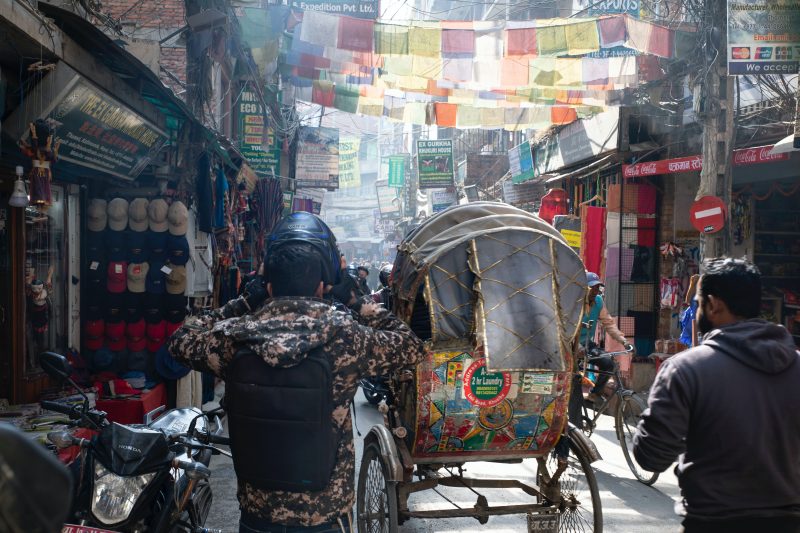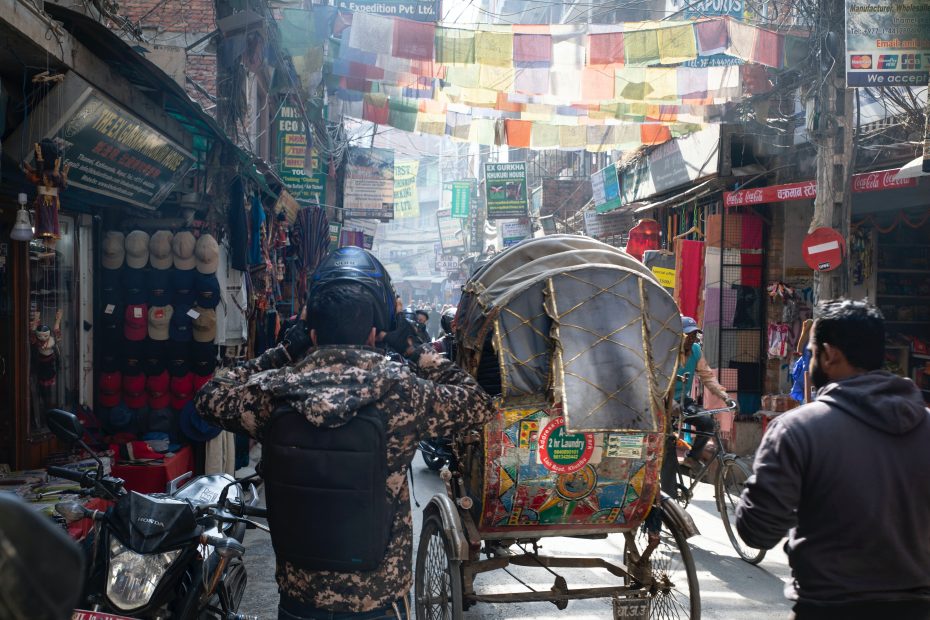 Thamel is one of the most popular and crowded commercial hubs in Kathmandu. Once the main trading route between Tibet and India, Thamel has become one of the most popular destinations among tourists visiting Kathmandu.
A colourful neighbourhood full of busy, narrow streets and alleyways, Thamel offers everything tourists need. From shopping to hotels to varied cuisines to suit every taste – there is so much to do in Thamel! Also the entire area is a wi-fi zone.
While you shop, practice your bargaining skills. Never state your price first: ask the seller to give at their best price, then start bargaining. Locals suggest you should aim for up to 2/3rd of the initial price.
Being a tourist hub, Thamel is also the best place to exlpore the nightlife in Kathmandu. This neighbourhood offers multiple movie theaters, casinos, and bars to spice up your night.
Note: Thamel can also be home to a lot of scams, so take care. Avoid unnnecessary conversation with strangers, and steer clear of forceful vendors.
5. Swayambhunath Stupa – for the Best View of Kathmandu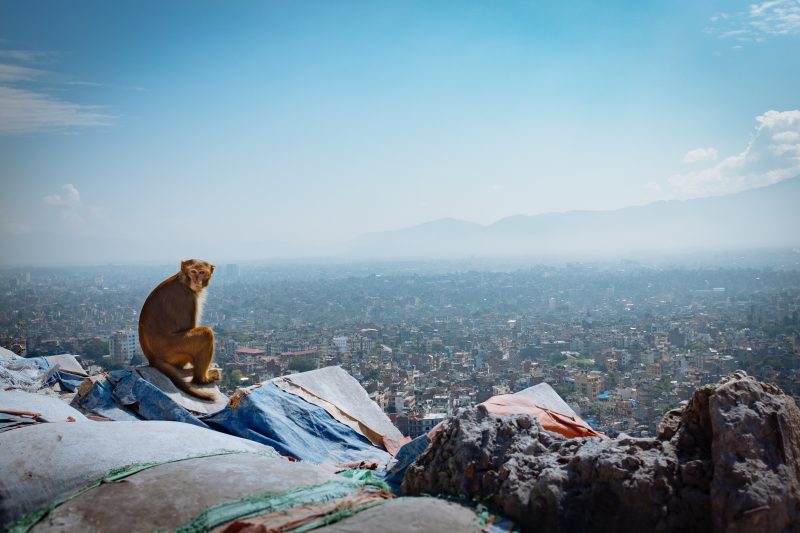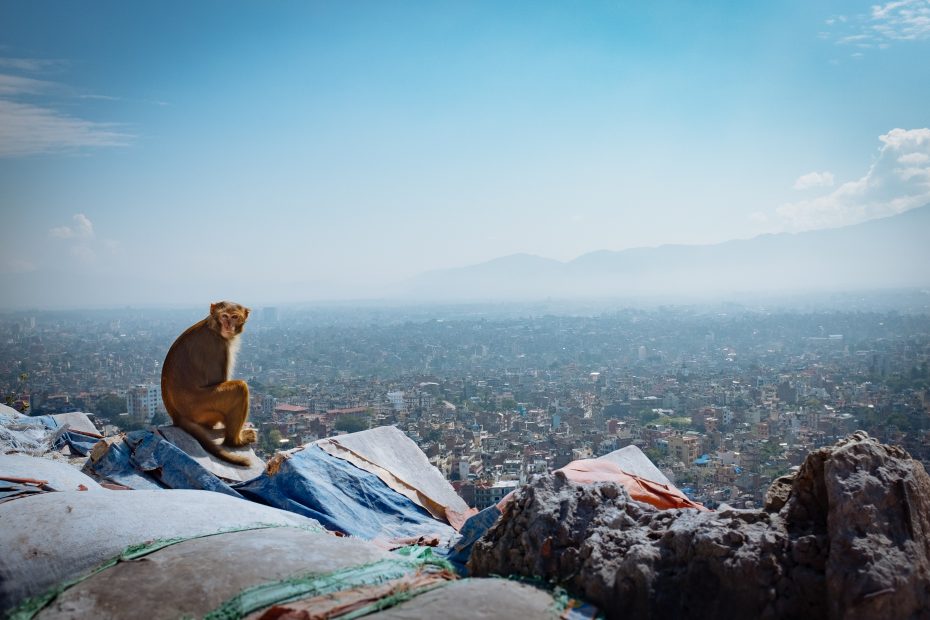 Famously known as the Monkey Temple, Swayambhunath is one of the holiest Buddhist stupas in Nepal. It's also one of the best places to visit for an incredible view of Kathmandu.
Situated on a hilltop overlooking the city, the stupa is a glorious example of ancient religious architecture. It's also home to a huge number of monkeys – which have become icnredibly popular with tourists!
According to Swayambhu Purana, the entire valley was once filled with an enormous lake, from which a lotus flower started blooming out of nowhere. Slowly the flower spread across the valley and a large illusion of Sakyamuni Buddha was seen on top of the lotus. The word Swayambhu means "Self-Created" and this place became famous by this name.
This place is an overwhelming mix of Hinduism and Buddhism, on top of a hill with magnificent views of Kathmandu valley.
Entry fee:
Foreigners – NPR 200 per head
SAARC citizens – NPR 50 per head
Locals – free to visit
Notes for your visit:
Watch out for monkeys, who are always ready to grab whatever you have in your hands!
Visit Swayambhu during the evening for the best experience. Sunsets are incredible from this vantage point, while the city lights of Kathmandu are beautiful come nightfall!
You can try your luck at putting coins in the vase. There's a belief that the person who is able to throw a coin into the vase will have their wish fulfilled.
Buy food and water before you climb the stairs up the hill, as things on the hilltop are more expensive.
6. Garden of Dreams, Kathmandu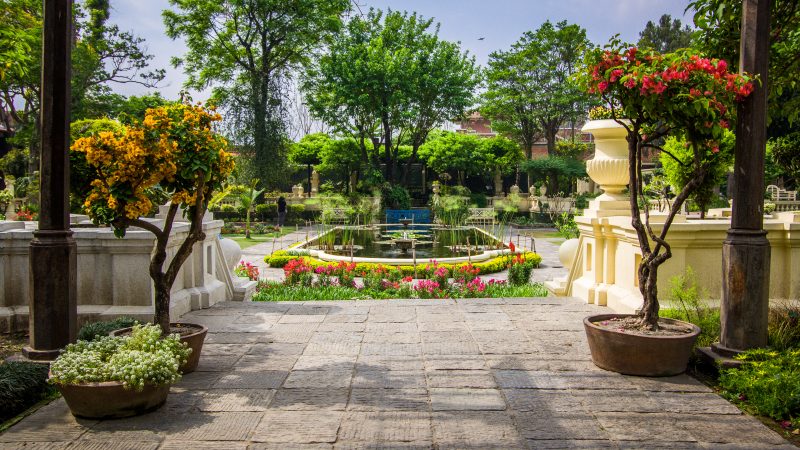 Garden of Dreams is a serene and beautiful neo-classical garden in Kathmandu built in 1920. It is also known as the 'Swapna Bageecha' and the 'Garden of Six Seasons' (after Nepal's six seasons).
The garden also houses a small museum, a library and a cafe. Seats are lined up along the garden, where you can sit and read a book or soak in the peace and beauty the place has to offer.
If you're interested in plantlife, many of the flowers, shrubs, and trees in the Garden of Dreams have name tags depicting both the scientific and common names.
Entry fee for foreigner – NPR 200 per head
Entry fee for locals – NPR 100 per head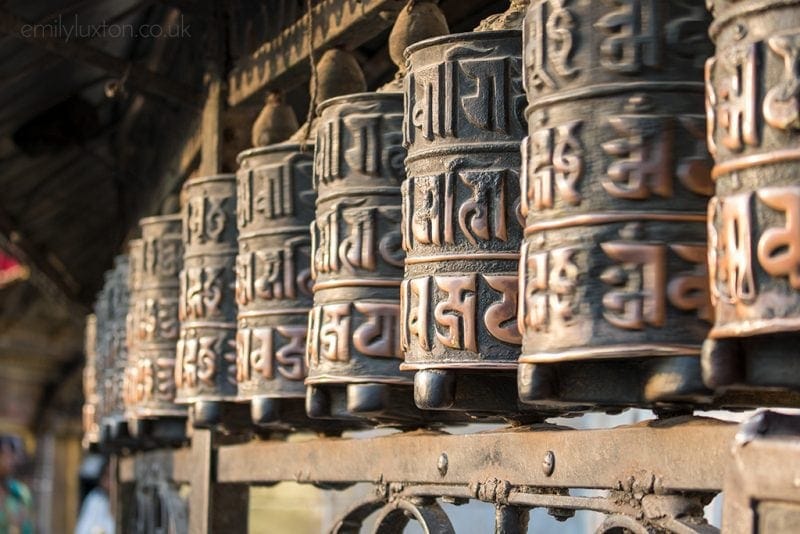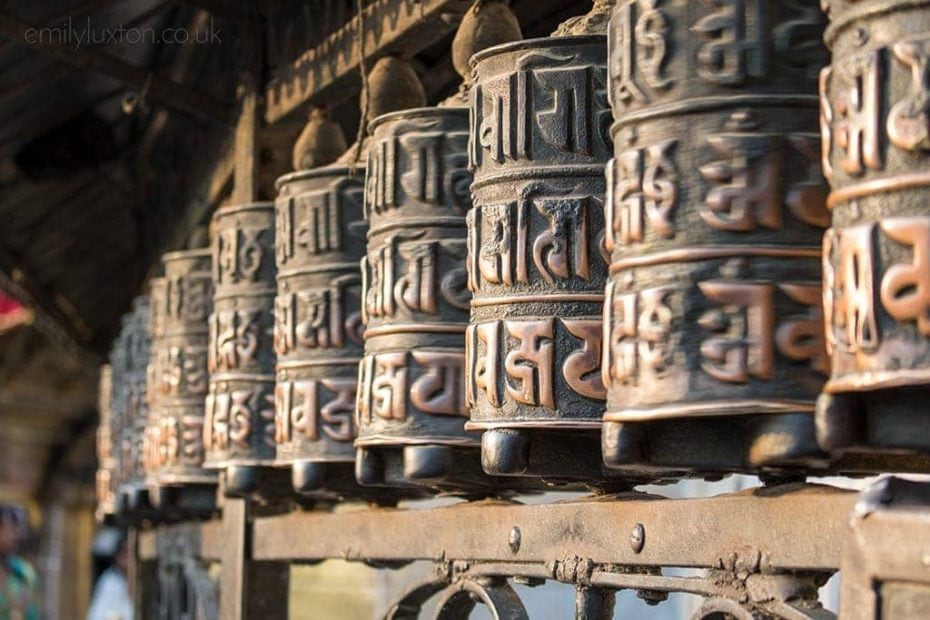 Recommended Tours in Kathmandu
Kathmandu: UNESCO Temples & Palaces Day Tour
Patan and Bhaktapur Day Tour from Kathmandu
1 hour Panoramic Everest Flight
Read More
The sites described above are among some of the best places to visit in Kathmandu!
But the real beauty of this city lies in its chaotic streets, colourful temples, rich culture, and incredible people. So take time to simply wander, explore, and lose yourself in the incomparable wonder of the Nepalese capital.
17 Things to do in Nepal that Aren't Trekking
Nepal Food Guide: 17 Dishes you Need to Try!
Pin this Post