Some posts on this site contain affiliate links. If you book or buy something through these links, I earn a small commission (at no extra cost to you). Take a look at my privacy policy for more information.
They call Lake Bacalar "Laguna de Siete Colores" (Lake of Seven Colours), because of all the different shades of blue and green that the water in this huge lake can be.
So I tried to capture them all in this little GoPro video. Hopefully, it shows just how much fun a visit to this lesser-known part of the Yucutan Peninsula can be…
READ MORE: 27 Places to Get Off the Beaten Path in Mexico(Lake Bacalar is one of them!)
Not far from the border with Belize in the south of Mexico, Lake Bacalar is very long and very narrow. At 42km long and less than 2km at its widest, the lake almost looks more like a river in places. It's fed by underwater cenotes, meaning that metre-deep cyan water can abruptly become dark blue as you sail over a sinkhole that may be up to 80m deep. And yes, there really are at least seven shades of blue in this gorgeous lake – although I think I counted more!
As if you needed any more inspiration, Janet has 20 great reasons to visit Bacalar Lagoon over on her blog. And I can give you one very good reason all on my own. Surely the colour of the water in the pic below is enough to get anyone planning a trip!
Let me know what you think of the video, and don't forget to subscribe to my new YouTube channel if you like what you see!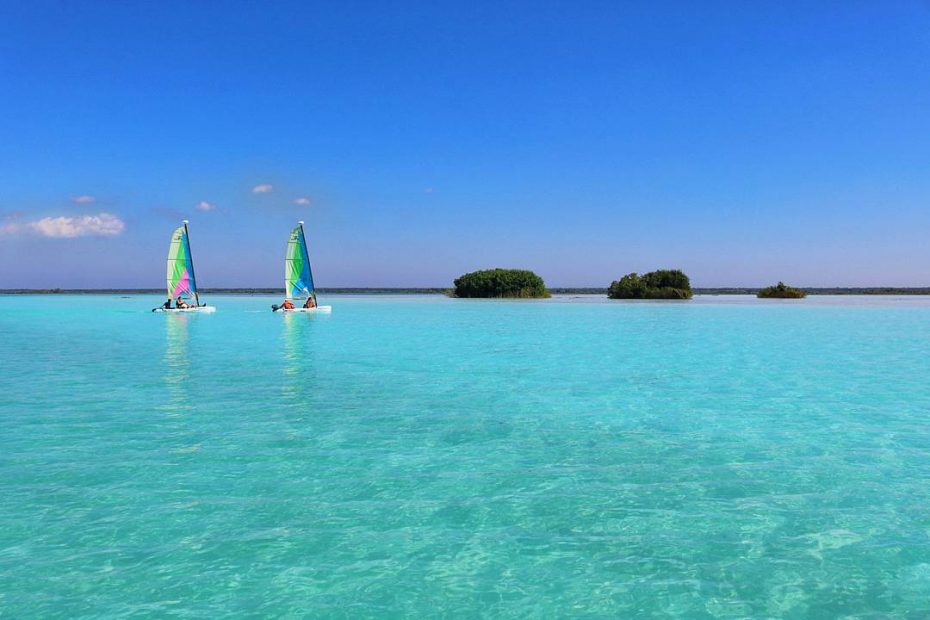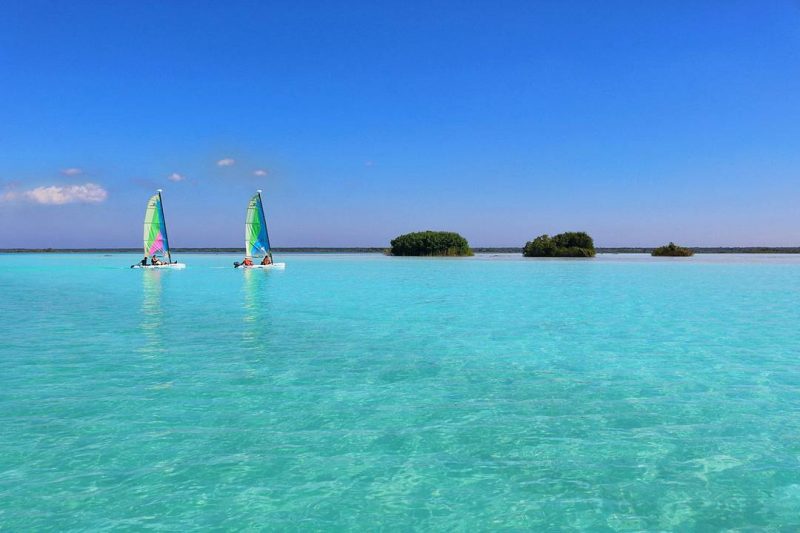 E