Some posts on this site contain affiliate links. If you book or buy something through these links, I earn a small commission (at no extra cost to you). Take a look at my privacy policy for more information.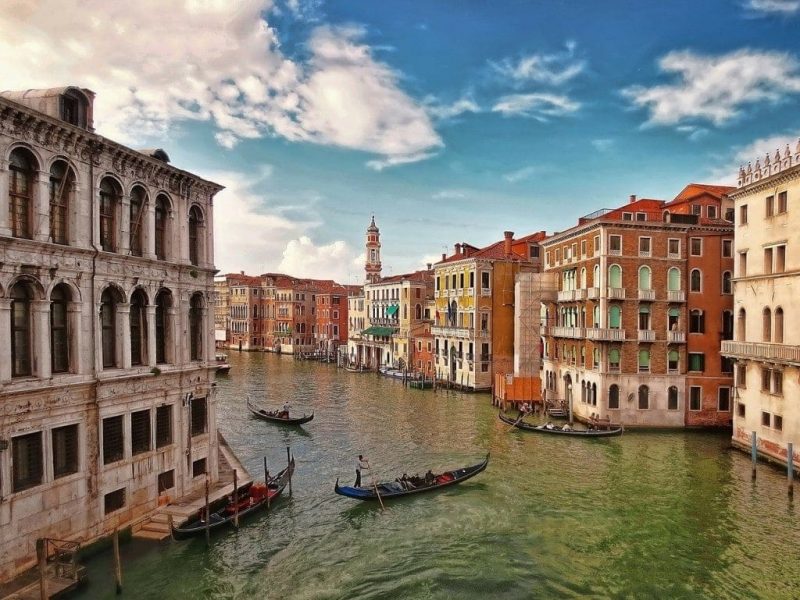 Venice, the most romantic and beautiful city in Italy, if not the world, is an incredibly popular city with tourists – and it's easy to see why. But that doesn't mean it's impossible to escape the crowds and find some quieter or more unique things to do.
One way to get off the beaten path in Venice is to stay outside of the popular historic centre. The busy and cosmopolitan suburb of Mestre is a great alternative to the pedestrian-only centre of Venice, but it's easily connected to the island by both bus and train. Accommodation is often cheaper, and the nightlife and shopping in this modern part of the city are very popular with locals. Whether you stay on the outskirts or in the heart of the historical centre, though, there are some really cool, offbeat things to do in the world's most romantic city…
Read More: Check out this great guide to 48 hours in Venice for some top tips on the unmissable highlights.
The Beach at the Lido
Travel bloggers Chris and Rob from Two Travel Dads recommended the beach at Lido di Venezia for a quieter and more relaxed scene. "Shallows for miles, warm water, local vendors for snacks, welcoming environment, nice change of pace."
@em_luxton the beach at the Lido. Shallows for miles, warm water, local vendors for snacks, welcoming environment, nice change of pace.

— 2TravelDads (@2TravelDads) July 28, 2015
Campo Santa Margherita
Another area with a nice, welcoming environment is the Campo Santa Margherita, which Dan told me all about in his Postcard From Venice last year. "It's a student area, and on the weekends the square is full of people and has a really great atmosphere – as well as a great chance to meet some of the locals." Grab a slice of pizza at the local pizza place – which is where all the students eat – and a bottle of wine, and head to the square for a budget meal, just like the locals!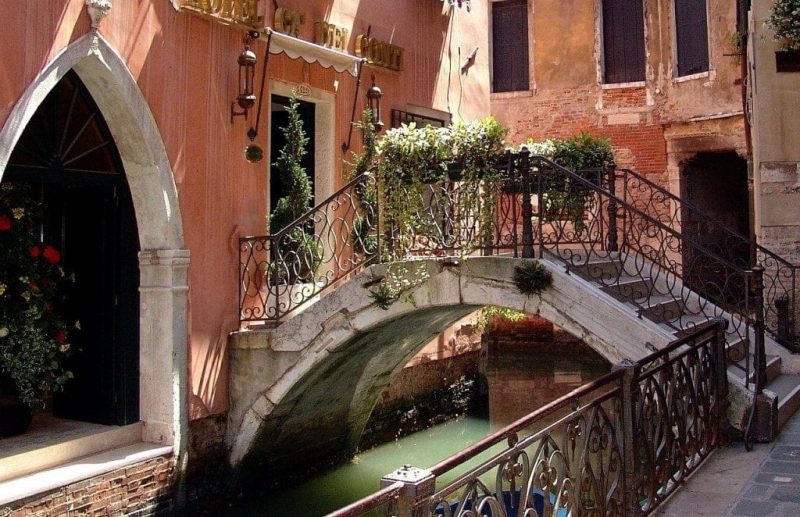 Su e Zo per I Ponti
The annual Su e Zo per I Ponti, literally 'Up and Down the Bridges', is a sort of marathon merged with orienteering which makes a fun and quirky alternative to the more famous Venice Carnival. This 14km walking race is non-competitive with an emphasis on fun: the idea is to tour Venice, ticking off the major sights on a check-list, whilst enjoying the multiple refreshment stops, music, dancing and costumes which turn the marathon into a city-wide festival.
Alaska Gelateria-Sorbetteria
Venice is famous for gelato, and there are hundreds of incredible, artigianale gelaterias around the city's narrow streets. For something a little different, head to Alaska Gelateria-Sorbetteria in Santa Croce. A sort of Bertie Bott's of the ice cream world, owner Carlo Pistacchi is constantly experimenting with new and often bizarre flavours, changing with the seasons. With flavours like artichoke, fennel, avocado, and asparagus on the ever-changing menu, multiple return visits are in order to truly appreciate Alaska.
Venice Kayak
You can't appreciate Venice without exploring it by water, and while you can't beat a gondola tour for romance and tradition, there is a much more active alternative in the form of Venice Kayak; guided tours of Venice's canals and secret waterways by sea kayak. With a variety of tours on offer there's something for everyone, but the most attractive is probably the evening tour. Cruise the eerily quiet Grand Canal after dark, past illuminated palaces and bridges, before turning off into the narrow, unlit canals behind St Mark's Basilica for a truly surreal experience of Venice.
Do you have a great tip for getting off the beaten path in Venice? Leave a comment and share it with other travellers!