Some posts on this site contain affiliate links. If you book or buy something through these links, I earn a small commission (at no extra cost to you). Take a look at my privacy policy for more information.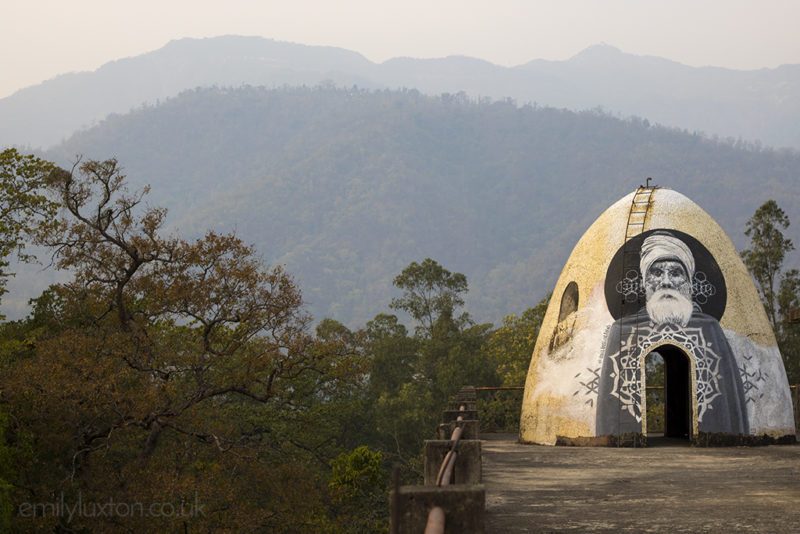 Nestled in the Himalayan foothills in the north of India, Rishikesh is renowned as a hippy hangout and a hub for yoga and spirituality. Walk down the street or into any café and you'll see dozens – even hundreds – of posters advertising drop-in yoga classes, meditation sessions, chakra realignment, and all sorts more. But since yoga's not my favourite activity, I spent my ten days in town hunting out the most fun things to do in Rishikesh instead. Whatever you visit for, make sure to check some of these out…
NB – Prices were correct as of March 2016
Swim in the Ganges

An iconic symbol of India and, for many, and divine river, a dip in the Ganga can be a really special experience. Up in Rishikesh, near it's source, the river is still new and the water is fresh, clear, and icy cold. It's also pretty fast, with a strong current, so be careful where you swim and watch how the water moves before you jump on in. For swimming, I liked Goa Beach, which is north from Laxhman Juhla bridge along the eastern bank of the Ganges. Just follow the road until just before the buildings end, and you'll see a gate down to the beach. Alternatively, you can take a dip from the ghats in town on the other side of the river, but the beach here isn't so nice.
Abandoned Maharishi Mahesh Ashram (Beatles Ashram)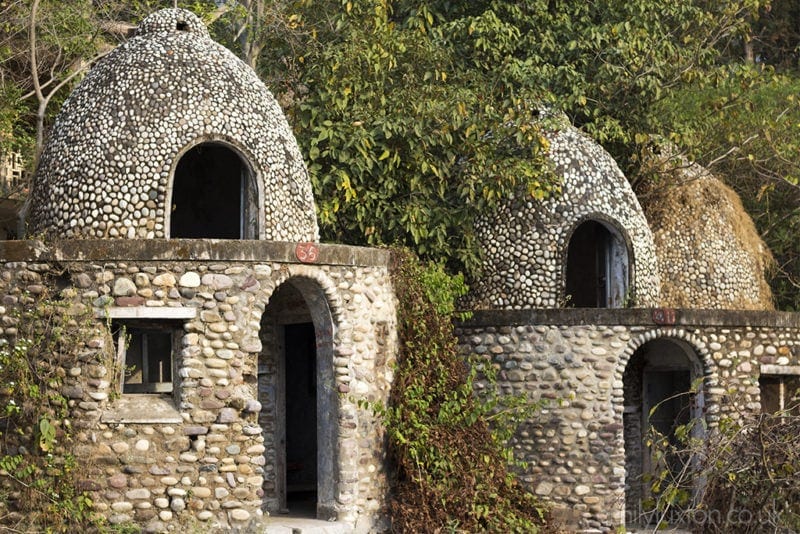 Just outside of town, nestled along the bank of the Ganges at the edge of a relatively new tiger sanctuary, lies the abandoned ashram of the yogi Maharishi Mahesh. The crumbling school, where the empty buildings are slowly being reclaimed by nature, is well known for being the ashram where the Beatles studied transcendental meditation – and wrote most of the White Album – and now attracts a lot of visitors. Some come for the memory of the famous yogi, to meditate and sometimes hold special events or communes, while others come to celebrate the famous band, which has led to an interesting mixture of graffiti around the grounds. Even if you're not interested in meditation or the Beatles, this is a really beautiful place to explore, with some amazing architecture disappearing into nature, and some awesome art to boot.
Entry – 600 Rupees
White Water Rafting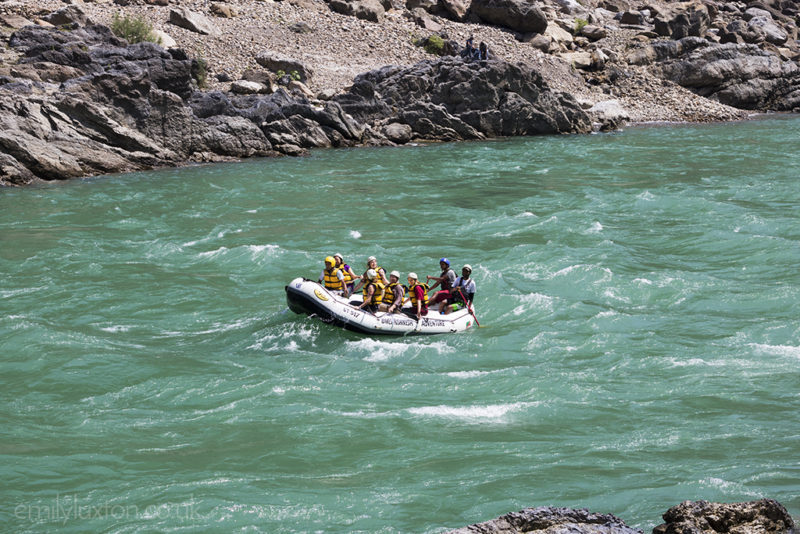 There's swimming in the Ganges, and then there's swimming in the Ganges clinging to the side of a raft as you plunge over white water rapids. Along the stretch of river heading into Rishikesh there's a series of grade I to III (basic and standard level) rapids which are seriously good fun to ride. There are dozens of tour companies in town offering rafting trips on the Ganges, but on a recommendation from a friend I went with Wild Splash and thought they were excellent. The rapids are fast and furious, but they aren't too tough to navigate and the whole experience is so much fun, so even if you're a little unsure I say go for it. More advanced rafters can go further to reach the grade IV rapids on the Marine Drive stretch. Surrounded by some seriously epic scenery as you careen over rollercoaster rapids on the Ganges; it's a pretty unique experience.
Three hours rafting with Wild Splash – 450 Rupees
Bungee Jumping
If thrills are your thing, you should definitely head over to Jumpin Heights to try your hand at India's highest bungee. This is seriously one of the coolest things to do in Rishikesh and it was the absolute highlight of my ten days there. Take the plunge, if you dare, and leap from a height of 83m above a tributary of the Ganges in the Himalayan foothills. Check out my video to see more.
Bungee – 3500 Rupees (plus 400 for the return bus journey and entry fee)
Cooking Class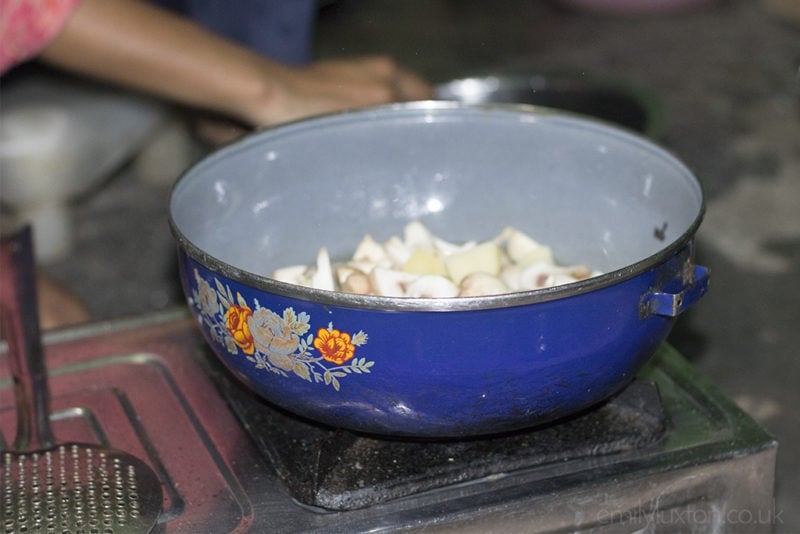 There's no better way to really get to know the cuisine in India than by learning to cook with locals, and since the food varies from region to region cooking classes are a great way to explore the differences. In Rishikesh, a holy and entirely vegetarian city, you'll learn things like mushroom masala and jeera rice, both northern specialities. There are a few cooking classes in town, but I can wholly recommend the one run by lovely Sapna from her family's home in Tapovan just above Laxman Jhula. She has no website and they're not on Trip Advisor, but I found out about her classes from a poster in town, and I highly recommend it! Nothing beats the experience of cooking in a real family kitchen and eating with a local family.
Cooking class at Sapna Indian Cooking Classes – 500 Rupees. Every Tuesday and Saturday at 7pm, call +91 975636 8036 to confirm attendance in advance. Near the Devi Music Ashram: House no 73, 2, Haridwar Rishikesh Badrinath Road, Tapovan. The address is listed on Google maps.
So, those are some of the coolest and most fun things to do in Rishikesh. Have you visited? What would you add to this list?