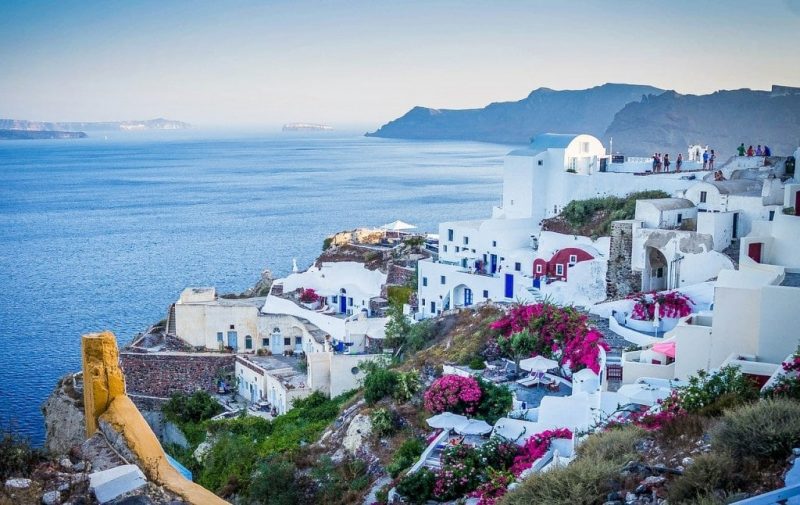 Right now, the temperature in Athens is 25°C – a whole ten degrees warmer than London. If that's not enough of a reason to visit this beautiful country during winter, then perhaps I can offer a few more. With fewer tourists visiting over the next few months, the resorts and cities are quieter, prices are lower, many Greece holiday packages are on sale, and the already lovely locals will likely be more welcoming than ever. Here are just a few more reasons to head to Greece in winter…
Incredible City Breaks
Greece may be known by us Brits as a beach holiday destination, but as I discovered earlier this year it's also a perfect place for a city break. For culture, history, and ancient architecture, you can't beat Athens – the birthplace of civilisation and home of the famous Parthenon. You'll also find a vibrant and colourful city that beautifully blends the ancient with the modern, an eclectic street art scene, and hundreds of fabulous restaurants.
Skiing and Snowboarding
Think of Greece, and you probably think of idyllic beaches and turquoise blue seas. So you might be a little surprised to hear that Greece also has an amazing winter sports scene. About 40 of the mountain ranges in Greece are above 2,000m in elevation, and many have perfect snow conditions for skiing and snowing. One of the most popular resorts is Arahova on Mount Parnassus, a trendy and modern resort with a well equipped ski centre, while from Helmos near Kalavryta you can ski with a sea view.
Mountain Villages
These same mountains are dotted with picturesque hamlets and villages, many of which offer a great chance to get off the beaten path in Greece. Mount Pelion is particularly well known for it's small, picturesque villages, while Zagorochoria in the Týmfi mountain range is a complex of 46 picturesque villages set amidst the pines and firs of one of the most diverse ecosystems in Europe. Here, you can hike between the villages via beautiful stone bridges over gushing mountain rivers, spot wildlife and birds, take an icy plunge into one of the two forest lakes, and try the famous local pies in a traditional mezedopoleío (tavern) every evening. Definitely one to add to your Greece itinerary if you want to truly get away from it all.
Hiking
Greece, with it's incredible landscapes and stunning national parks, offers some spectacular hiking trails which are great year round. But, the milder climate in winter makes this a perfect time to visit for sporting activities, while higher rainfall swells the rivers and makes the landscapes even more rich and green. From challenging mountain treks like Mt Olympus or the thickly wooded Mt Pelion, to stunning gorges like Vikos Gorge in the Pindus Mountains or Samaria Gorge in Crete (one of my favourite secret luxury destinations in Greece) the landscapes of this amazing country are wildly varied and absolutely beautiful – so there really is something for everyone.
Holiday Festivals
Some of the best festivals in Greece take place during the Winter season. In December, you can experience the Christmas festivities and try some Greek Christmas food, which include Christopsomo, a bread baked for Christmas Eve and marked with a cross, and Melomakarona, cinnamon and clove cookies drenched in honey. Even once Christmas is over, the festivities continue, with events like Ragoutsaria in Kastoria – three days of traditional music, dancing, food and wine – and the famous Patras Carnival.
For more information about planning a trip to Greece in winter, don't forget to read some of my previous posts about Greece. There are some links in the right sidebar!