Some posts on this site contain affiliate links. If you book or buy something through these links, I earn a small commission (at no extra cost to you). Take a look at my privacy policy for more information.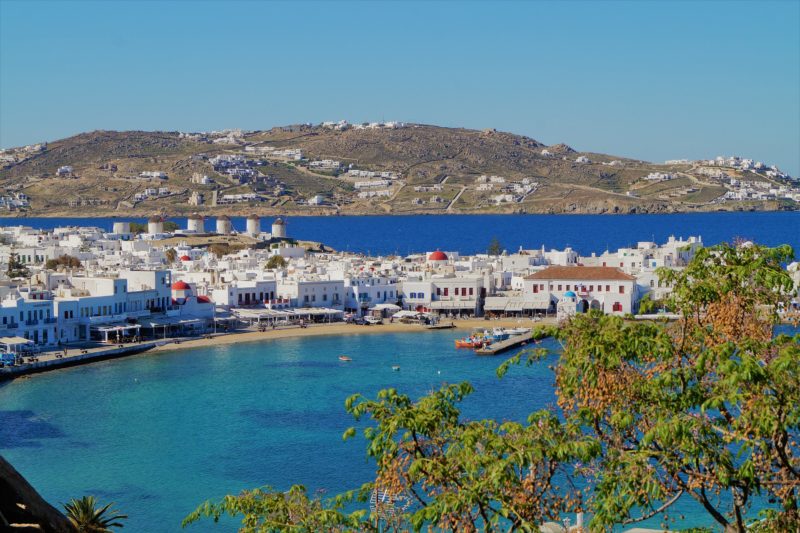 Who says Mykonos isn't a family-friendly destination? We've come to tell you a very different story.
Mykonos is well-known for its vibrant nightlife and never-ending parties, but there is always a flip side to every coin. Despite the fact that many people think it is not an ideal choice for family vacations, Mykonos is an excellent summer destination for you and your children.
Holidays with family imply relaxation, comfort, and flexibility; therefore, a destination that meets those criteria ensures you will have a smooth, trouble-free experience. When the Greek islands are added to the picture, the idea becomes even more appealing. Getting to the Greek islands, on the other hand, may prove more difficult than anticipated, depending on your children's ages and weather conditions. However, if you choose Mykonos, you should no longer be concerned. Mykonos has direct flights from the majority of the world's international airports due to its tourist popularity. Skip the long transfers and ferry lines and fly directly to the Aegean Sea's magic.
Follow the advice in this article to ensure that your time on the ''Winds Island'' will be a lovely addition to your family memories and check the main reasons to visit Mykonos this summer!
Magnificent Beaches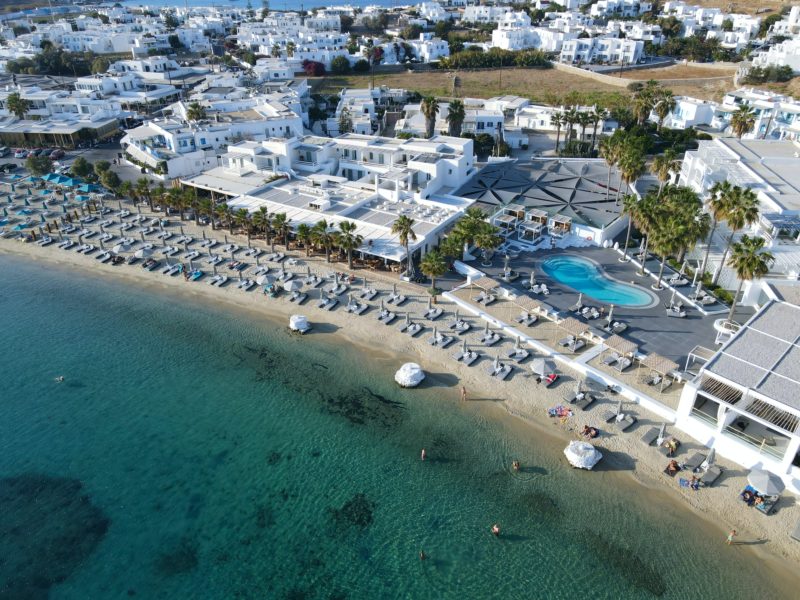 As far as Mykonos is concerned, location is everything. If you're not into loud music, beach parties and nightlife, Mykonos also has many other options. If you want to stay close to the island's main town, the beaches of Ornos or Agios Ioannis might be the best options as they are both clean & quiet. These long-stretching sandy beaches in the south of the island are well protected from the northern winds, making them a kid's paradise. Allow yourself to be taken in by the beauty of your surroundings and let your children play in the calm waters of those beaches.
For those who want to go the extra mile, the undiscovered beaches of Ftelia, Agios Sostis, or Fokos are also suitable alternatives. Agrari beach could be one more option as it's a calm and safe place to enjoy water sports or swimming, or simply grab a drink and relax on the beach. Younger kids can be entertained in its small playground as well.
Your family would probably enjoy Psarou beach, which is tranquil and definitely one of the most beautiful Mykonos beaches, with crystal clear waters for swimming.
Last but not least, Super Paradise beach, well known for its wild parties and nearby clubs, is ideal for parents who want to cut back and party.
Explore Mykonos Chora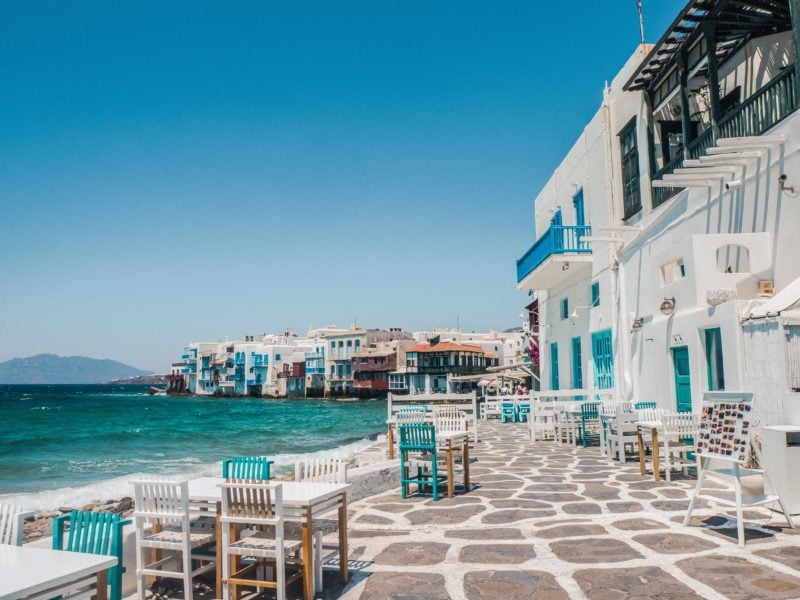 Chora is the capital of Mykonos island, sometimes it's referred to as Mykonos town and is always bustling with activity. You'll find all of your favourite shops, photo-shooting spots, restaurants, cafes and picturesque cobbled streets here.
A superb place that you should visit is the unique Little Venice, a lovely neighbourhood perched on the edge of the water that has inspired artists from all over the world. This charming section of the old town offers a stunning view of the sea, with buildings overhanging the water and the island's iconic windmills not far away. Spend the late afternoon exploring with the entire family while sipping an afternoon drink and taking a boat ride to watch the sunset. Little Venice can get a little crowded depending on when you go, but the kids will love it, and you will, too.
To keep you entertained, the rest of Chora has tourist attractions and shops that are open late. You'll also notice that Mykonos family vacations are more common than you might think. Throughout Chora, you can see children strolling with their families.
In Chora, one suggestion is to make a game out of finding all of the windmills. There are a total of 16, though some are in outlying areas rather than in town. Despite the fact that the structures are no longer in use, they continue to attract attention.
Arrange a Day Cruise
What better place for a family than the divine family's island? In the Aegean Sea, two small islands with enormous cultural and historical significance float just next to Mykonos. We are talking about Delos & Rhenia. Delos, the smaller of the two, is the motherland of two Olympian Gods. It is a UNESCO World Heritage Site and one of Greece's most important Archaeological sites. It was the birthplace of Apollo and Artemis, according to mythology.
There are daily day cruises departing from Mykonos port that will take you to those sacred, uninhabited islands. Explore the impressive ancient ruins of Delos and walk around the ancient streets while seeing villas, theatres, and temples from the ancient world. After leaving Delos, go to Rhenia and swim in the island's pristine, untouched waters. The turquoise waters, combined with the natural landscape, will undoubtedly enchant you and make your trip unforgettable.
Luxurious Accommodation
To avoid unpleasant surprises and keep your vacation relaxing, do your research on time and choose one of many Mykonos luxury villas for families. Your options are literally limitless because almost every village in Mykonos has luxurious, modern facilities to meet the needs of every traveller. A villa is the perfect choice for a family as it offers privacy & safety in the best way. Moreover, you can always arrange bespoke services suited to your family's needs. Despite the fact that you can find accommodation on one of the island's most popular beaches, it would be maybe a better idea to look for a residence in the island's northern part. There are less crowded beaches and a more family-friendly atmosphere there.
Discover Mykonos Churches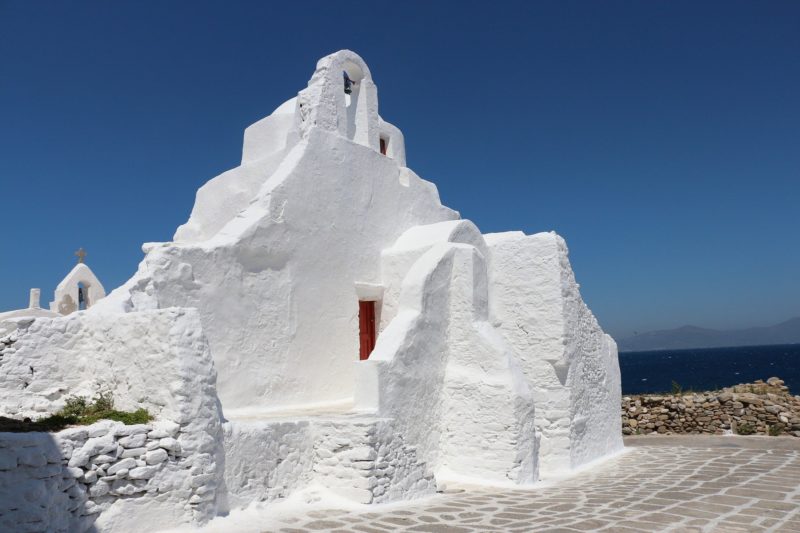 One of Mykonos' most distinguishing features is the abundance of churches scattered throughout the island. Some estimate that there are nearly 800 churches and chapels in Mykonos, with about 60 of them located in Chora.
Some of the most well-known are Panagia Paraportiani and Agios Nikolaos in Chora, as well as Panagia Tourliani Monastery in Ano Mera.
The Church of Panagia Paraportiani in Kastro is one of the most beautiful churches on the island, with white-washed walls that reflect sunlight and a vantage point that offers breathtaking views of the Aegean Sea. 
Visit Armenistis Lighthouse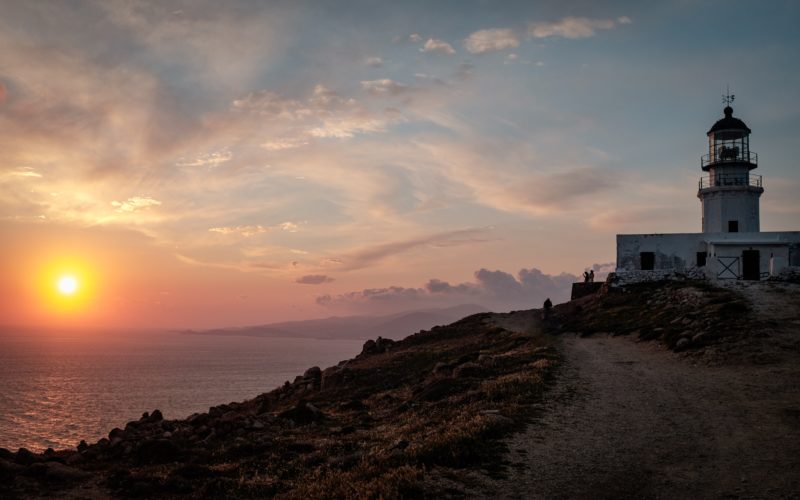 If you're looking for something exceptional to explore in Mykonos, make sure to visit the Armenistis Lighthouse, which is located in the island's Cape Armenistis region. With its octagonal tower and bright light beaming out to sea every evening, this old lighthouse stands on the edge of the cliffside overlooking the Aegean and is still in use today. It's without any doubt a top sight which amazes any visitor with its imposing position and its rich history.