Some posts on this site contain affiliate links. If you book or buy something through these links, I earn a small commission (at no extra cost to you). Take a look at my privacy policy for more information.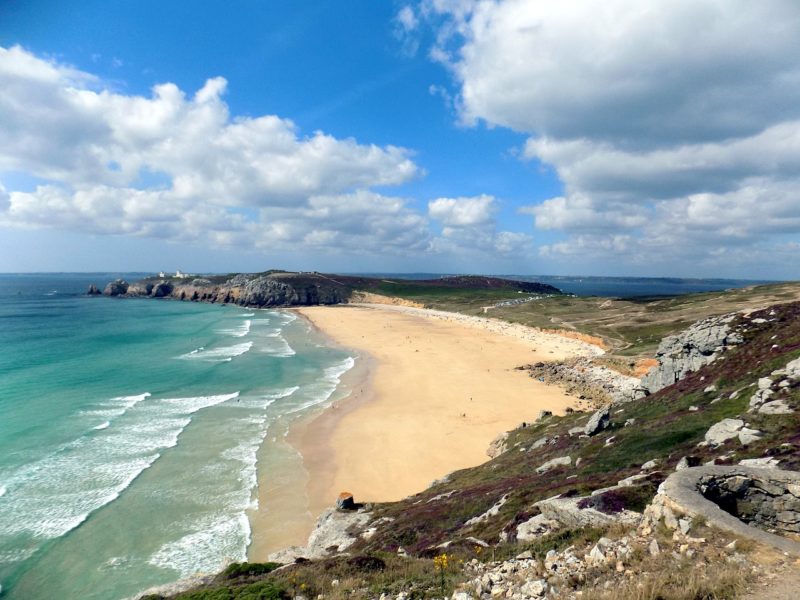 If you've got a thirst for adventure and rustic landscapes, come and discover the treasures of the most beautiful region in France through this circuit to visit Brittany in a motorhome.
In this article, you'll find the essential places and addresses for an exceptional road trip!
Day 1 – Brittany by motorhome: departure from Rennes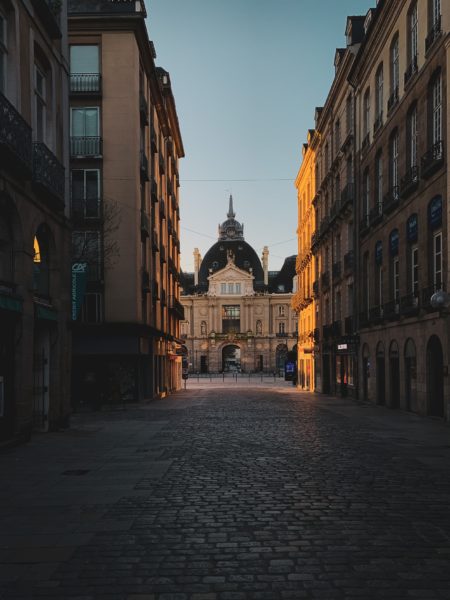 This motorhome hire in Brittany begins in the city of Rennes, and in particular in its historic centre. Take a leap back in time and discover the heritage and quaint streets of the capital of Brittany! Strolling through the alleys, discover the Portes Mordelaises and its fortifications, which are a symbol of the history of the Dukes of Brittany. See the town hall with its atypical architecture and pass by the presidial clock tower. Also don't miss the superb Saint-Pierre cathedral.
Continue your day by taking a deep breath of fresh air in the remarkable Brocéliande forest which will amaze lovers of nature, Arthurian legends and mysterious stories.
If you want to explore Brittany or other beautiful regions, hire a motorhome or campervan with Yescapa and travel through France. Yescapa connects holidaymakers with local campervan and motorhome owners across Europe through its secure platform. Hire the motorhome of your dreams, at home or abroad. There are over 12000 vehicles to choose from with comprehensive insurance and support included.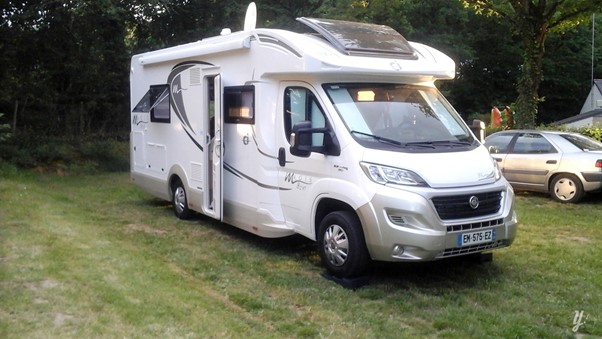 READ MORE: Best Places to Visit in the North of France
Day 2: Stopover in Quiberon and its surroundings
Picture the Atlantic Ocean on one side with its wild coast, and on the other side the peninsula. Quiberon is a real little corner of paradise with magnificent fine sandy beaches and makes for a great stop on our circuit to visit Brittany by motorhome. The city is ideal to practice sailing sports or even surfing. You will also find many hiking trails like the one overlooking the bay of Quiberon from Pointe du Conguel to Saint-Julien.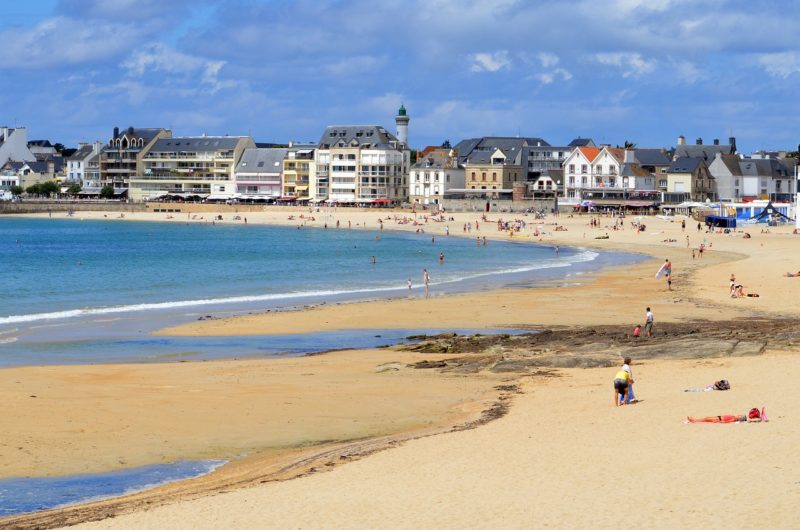 Also discover its ports: the pretty Port Haliguen, dedicated to yachting which is perfect for an afternoon stroll and Port Maria from which you can explore Belle-île, Houat and Hoëdic.
Day 3: The Crozon peninsula by motorhome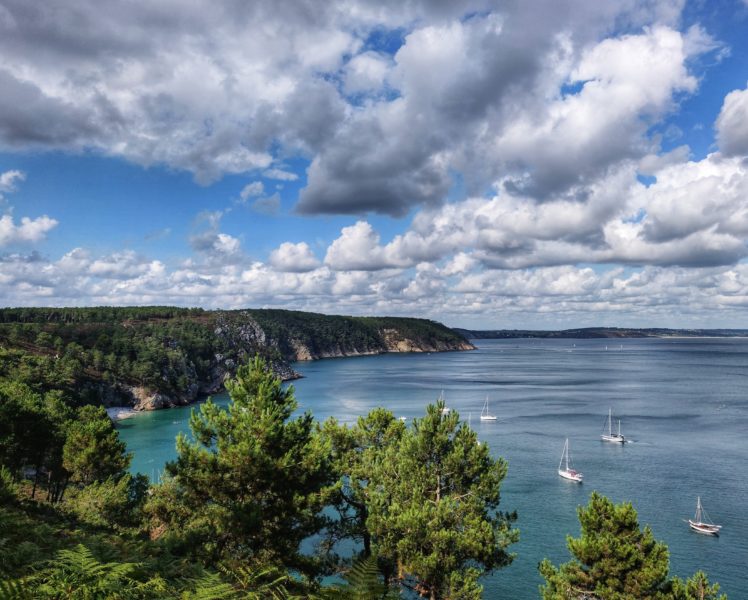 Discover the Crozon Peninsula and its treasures. From the banks of the Maritime Alder to Pointe de Pen-Hir, where the landscapes alternate between spectacular cliffs and beaches, your tour through Brittany by motorhome continues!
Meet in the quaint ports of Morgat or Camaret, with typical Breton charm. Not far away, on the pier, take a tour of the Notre-Dame-de-Rocamadour chapel, famous for fishing boats hanging from it's ceiling.
From the Cap de la Chèvre, you will enjoy an exceptional panorama over the bay of Douarnenez and the cove of Morgat. To soak up this area to the fullest, take the coastal path, from Morgat to the Château de Dinan.
Day 4: Between Perros-Guirec and Ploumanac'h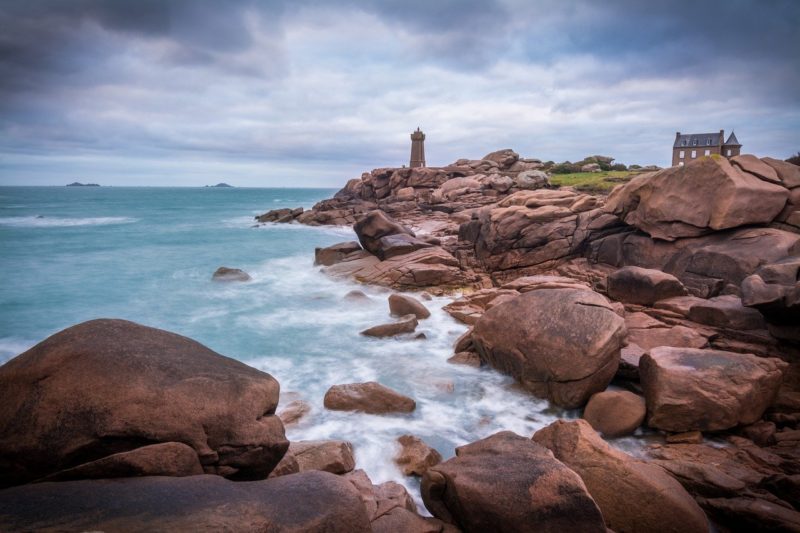 Explore Perros-Guirec. With its three sandy beaches and its long coastline, it is a great seaside destination for families.
If you are a hiker, take the "customs officer's path", going from Ploumanac'h beach to Trestraou beach. You'll have the opportunity to discover the natural port of Ploumanac'h, the Saint-Guirec beach and its oratory, then the coastal house, where exhibitions are held on site. This walk will also offer you an incredible view with its famous pink rocks which are the added charm for this landscape. This hike is undoubtedly a must-see when visiting Brittany in a motorhome.
If you have planned to stay there a little longer, go and visit the beautiful village of Ploumanac'h and the ornithological reserve of the 7 islands, off Perros-Guirec, it's worth the detour!
Day 5: The superb bay of Saint-Brieuc
Discover the bay of Saint-Brieuc and its magnificent cliff faces, unspoiled nature and plunging landscape by the sea. Stroll through its center, you will see the typical stone or half-timbered houses, the Hôtel du Ribault or the half-timbered houses on the Place Louis Guilloux.
If you are still eager for a hike after the one the day before, continue on "The Customs Officer's Path"! On the cliffs of Pointe de Pordic or Les Roseliers, overlooking the sea, you will discover the dunes of Bon Abris, Anse aux moines and as many landscapes as there are views. You can end up relaxing on the large Rosaires beach or start practising water sports before finding yourself a campervan parking spot in Brittany.
For your last day of visiting Brittany in a motorhome, take the road to Saint-Malo. Recognized for its history, you cannot miss its fortifications. Take a walk up there and enjoy the superb view of the Emerald Coast! As you walk, you will discover the Saint-Vincent cathedral but also the Place Châteaubriand and its restaurants and cafes, from which you will have access to the Château de Saint-Malo. You can also stroll along the pretty harbour.
And to end these holidays in an air of relaxation, there is no shortage of beautiful beaches, you can choose between Rochebonne beach, Le Sillon, Le Môle or Bon Aide beach.
READ MORE: Road Trip in Northern France and Spain
Campsites, car parks and motorhome areas in Brittany
Camping Bilouris, Arzon, 40 pitches, between € 12.90 and € 22 for two people and vehicle, free services for campsite customers
Camping Plage de l'Aber, Crozon, view over the bay of Douarnenez and the Cap de la Chèvre, 80 pitches, € 24 in high season for two people with services
La gargouille motorhome area, Ploumilliau 4 pitches, free parking, € 3 for water and € 3 for electricity
Hillion free motorhome area, with sea view, 20 pitches, no access to water or electricity
Anse de Moidrey motorhome area, Pontorson, view of Mont Saint-Michel, 72 pitch, € 13.50 for parking with services
---
Brittany is a favourite region of the French as it is so rich in remarkable places and breathtaking landscapes. Our itinerary only selects a tiny part of these wonders, there are plenty more routes to discover on your next adventure!