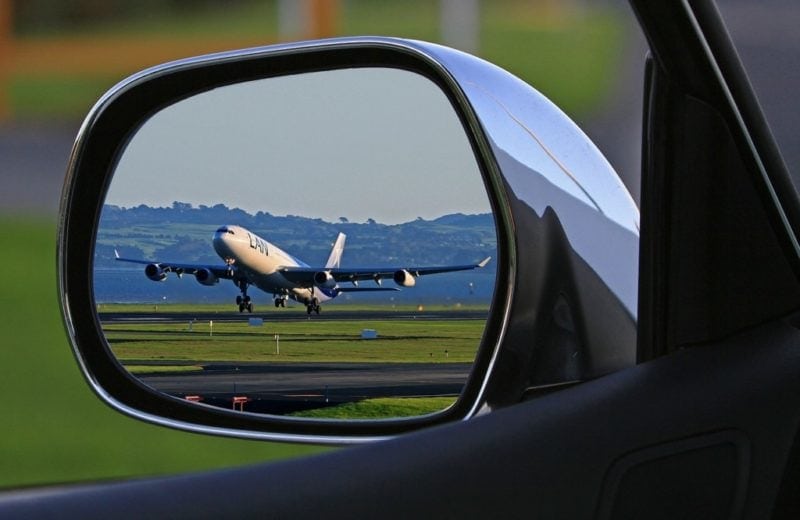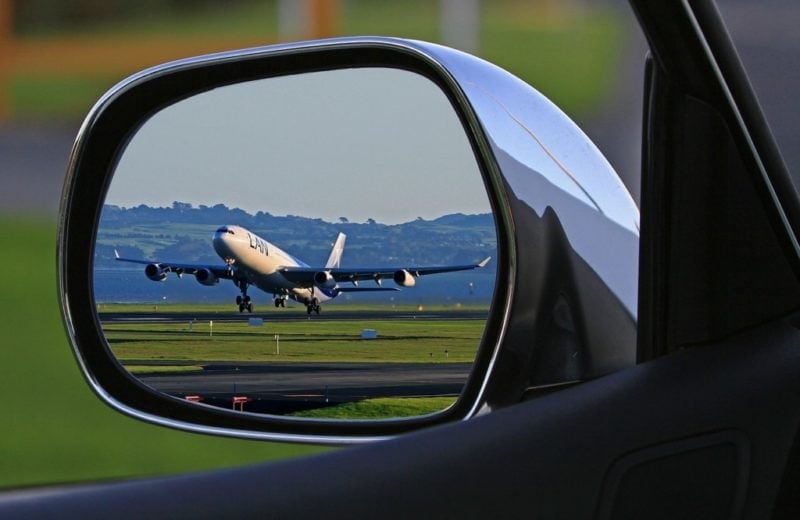 Happy Friday everyone! I'm thrilled to announce that I have another great competition lined up for you. I've teamed up* with the lovely folks at Purple Parking for this one; a company who provide airport parking services across the UK. They've donated a fab prize to make your next trip extra special; keep reading to find out how you could win a Meet and Greet parking voucher for your next trip.
Picture this. You pull up at the terminal and your very own chauffeur is there waiting, ready to whisk your car away to a secure parking compound and keep it safe while you jet off to your chosen exotic beach or bustling city. On your return trip you wander through arrivals to find your chauffeur has returned your car to the terminal, safe and sound, ready for you to head home.
Purple Parking have sponsored this competition by providing the prize. All content below is my own, and the competition will be run by me with the winner chosen by me.
How to Enter
All you have to do to enter is join my mailing list, and describe your dream trip in no more than 100 words. Be specific: I want to know the where, when, who, what and why of your dream destination. Tell us where you want to go, when you'd visit, who you'd take with you, what you'd do, and why. You must submit your entry by midnight (GMT) on 29th May 2016.
To show you how easy it is, here's my own dream trip described in precisely 97 words:
Mexico has been at the top of my list for the longest time, so that's exactly where I'd go for my dream trip. I'd go in October, and be in Oaxaca for Día de los Muertos, which is something I've always wanted to see. I'd also visit the Yucatan Peninsular to dive into one of the cenotes (sinkholes) there, and finally spend a week in luxury at one of the beach resorts on the Mayan Riviera. As for who, this is a trip I'd do alone, because this year is all about discovering myself through solo travel.
Now, it's your turn
Get involved! Tell me where you'd go for your dream trip and when, who you'd travel with, what you'd do, and why you want to go. Be creative to be in with a chance of winning VIP treatment for your next trip with the Meet and Greet parking service from Purple Parking.
The winner will be selected by me (Emily Luxton) and I will be choosing the answer that I like best. In the interests of fairness all answers will be judged anonymously so I won't know who submitted each answer until after I've selected my favourite.
To enter, submit your answer using the form below. Please note that all entrants will be added to my monthly mailing list**. Please include your full name and current email address when entering so that I can let you know if you win.
This competition is now CLOSED!
And The Winner Is…
Congratulations to Lynn Furnival, who's lovely answer really blew me away. Lynn shared this fab poem, which not only met the requirements of telling us about the where, when, who, what and why of her dream trip, but was also really entertaining!
Arrive at the airport, parking chauffeur awaits,
So excited to get through the terminal gates!
We've dreamt of New York for such a long time,
To surprise my husband would be simply sublime!
October or November, before the year's out,
Some Christmas shopping, without a doubt.
Statue of Liberty, Ground Zero, Empire State,
A walk round Central Park, would just be so great.
Drink a Manhatten in Manhatten, a Broadway show,
We'd be talking about it for ages, blow-by-blow!
So iconic and memorable, so much to do,
It would simply be a dream come true.
Thanks to everyone who entered for some inspiring trip suggestions and really creative entries. And again, huge congratulations to Lynn!
**All entrants will be automatically subscribed to receive my monthly newsletter. I promise never to sell your details or send you any spam. Never more than two emails per month, ever. You can unsubscribe at any time.