Some posts on this site contain affiliate links. If you book or buy something through these links, I earn a small commission (at no extra cost to you). Take a look at my privacy policy for more information.
If the month I spent there is anything to go by, Bolivians love a parade. In La Paz we witnessed three parades in five days, in most cities we've heard confetti canons and mini fireworks going off every other day, we stumbled upon a parade of schoolkids in Torotoro, a procession leading a saint around Sucre, heard two parades in one weekend in Tupiza, and the few times I've watched the news here I've seen reports of fêtes, galas, fiestas and parades across the country. I'm not sure if everyone in Bolivia has the entire month of May off, but there's a definite party atmosphere lurking behind most cities.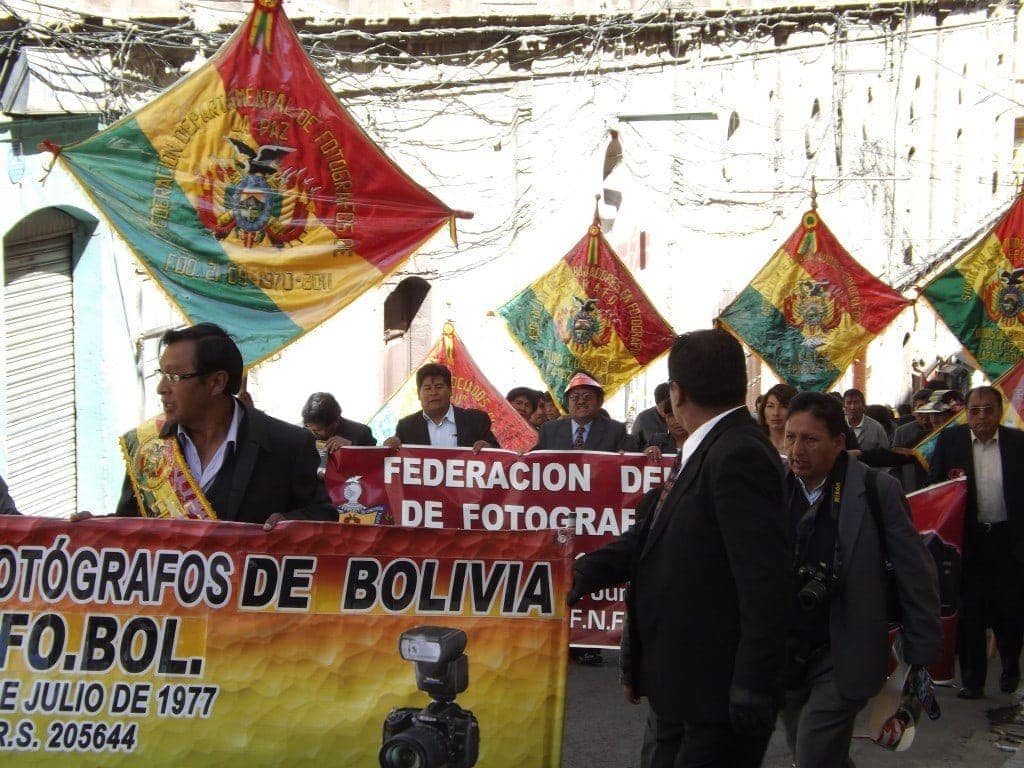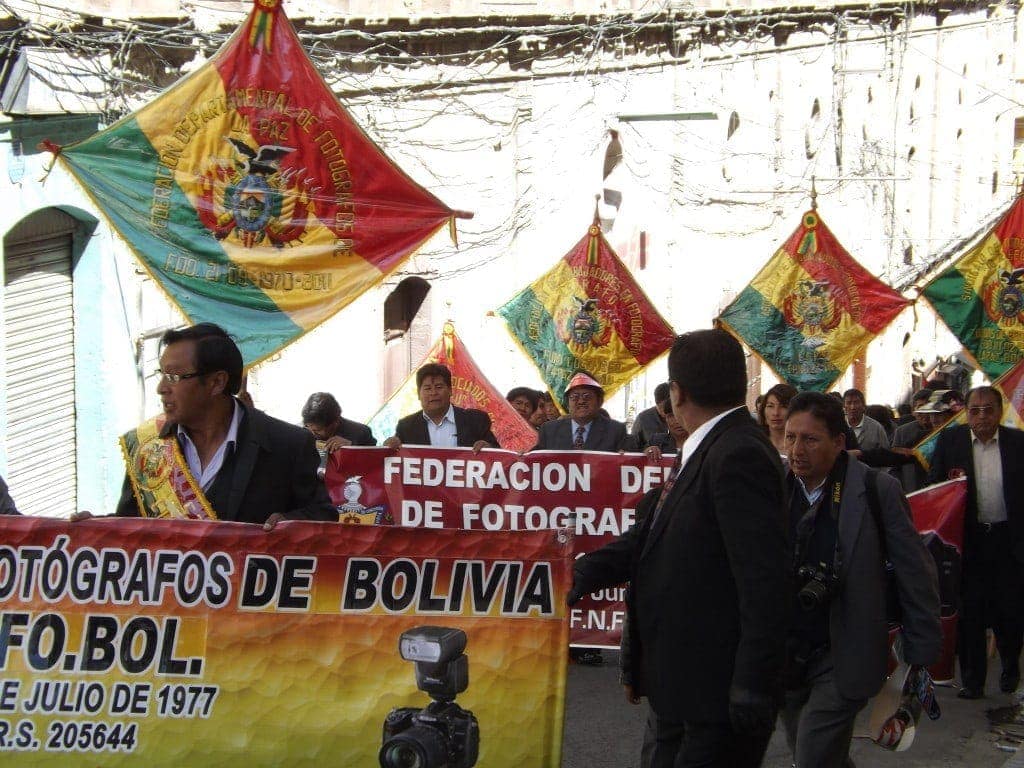 On our second day in La Paz, I went out to buy a new notepad, only to walk almost into a group of riot police blocking off a street. From the plaza, I could here a loudspeaker commentary, shouting and whooping, chants, and occasional sharp bangs that, from our hostel, had sounded like gunshots. It turns out that it was the First of May, Labour Day, when Bolivians celebrate their workers and unions, and make the most of a day off work!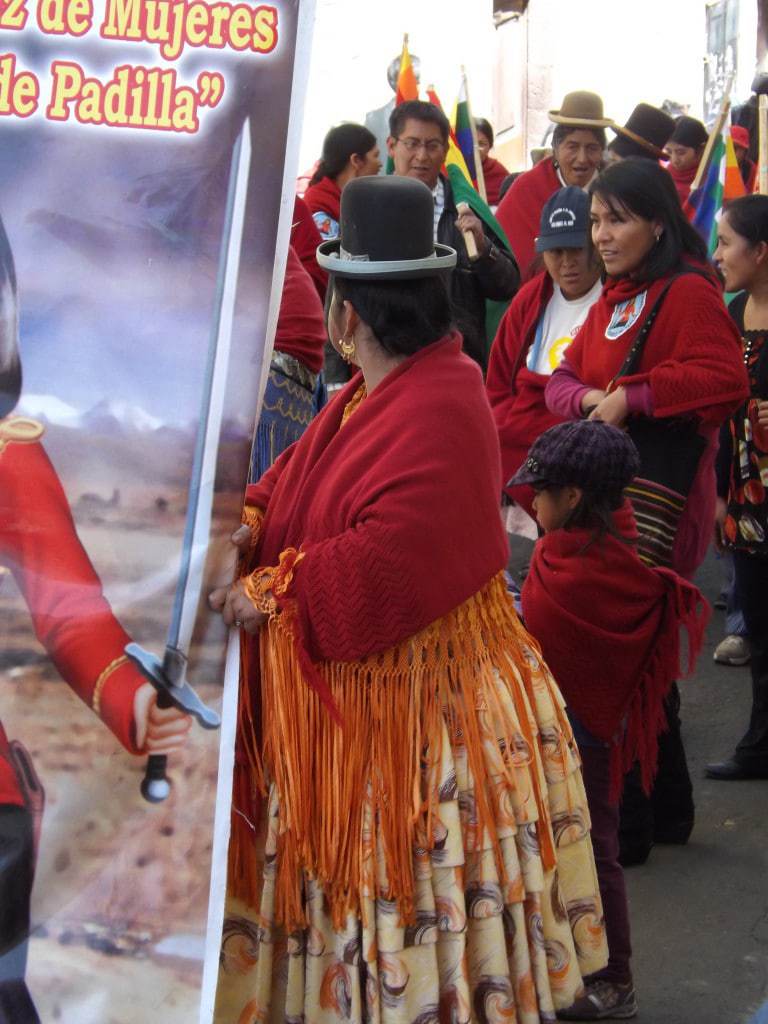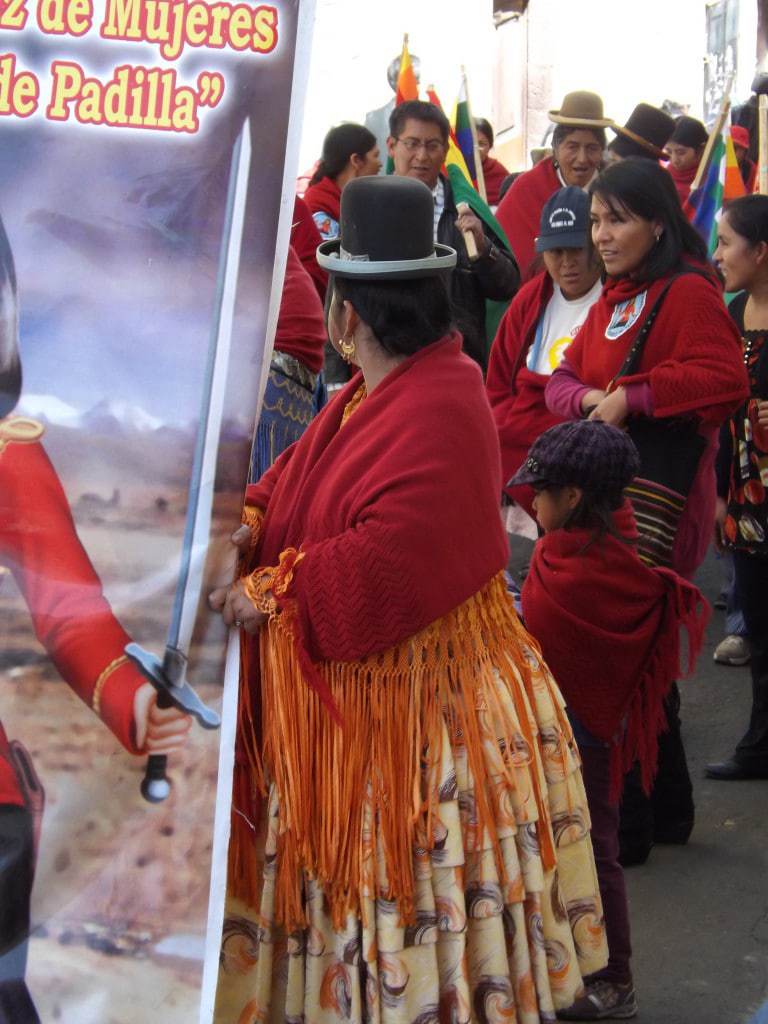 The atmosphere was electric. Huge groups of men and women marched almost ferociously up the hill into the plaza, carrying banners, punching the air, and chanting at the tops of their voices. They represented various workers unions, holding banners declaring things like 'national republic of football photographers' and other such strangely specific workers groups. There were many women dressed in the traditional clothes of indigenous groups, especially huge groups of chulitas, the local slang term for the women who essentially carry La Paz on their backs; big ladies with huge strong arms, their long, never-cut black hair in two neat plaits down their backs, wearing layers of thick skirts and cardigans, with the small brown or black bowler hats perched on top of their heads. These women are super strong, carrying entire market stalls on their backs into town at four or five in the morning, along with babies, sacks of potatoes and all sorts besides. Big groups of them marched in the parade, but there were more around the plaza, dressed in their best skirts of velvet or prettily embroidered bright colours.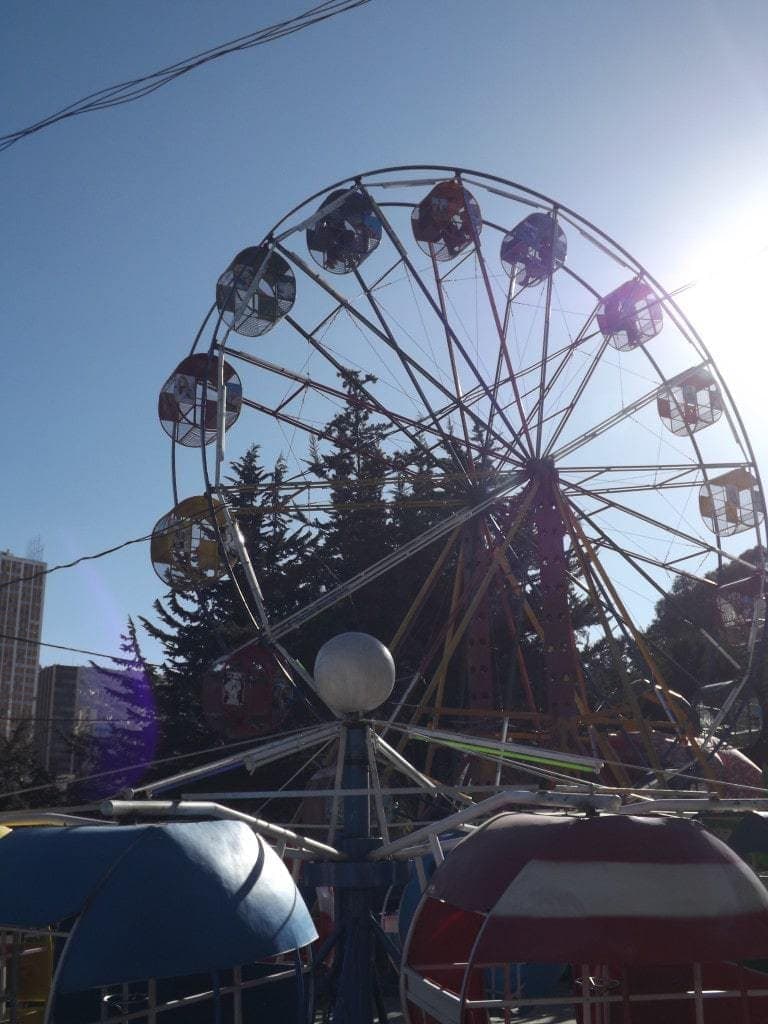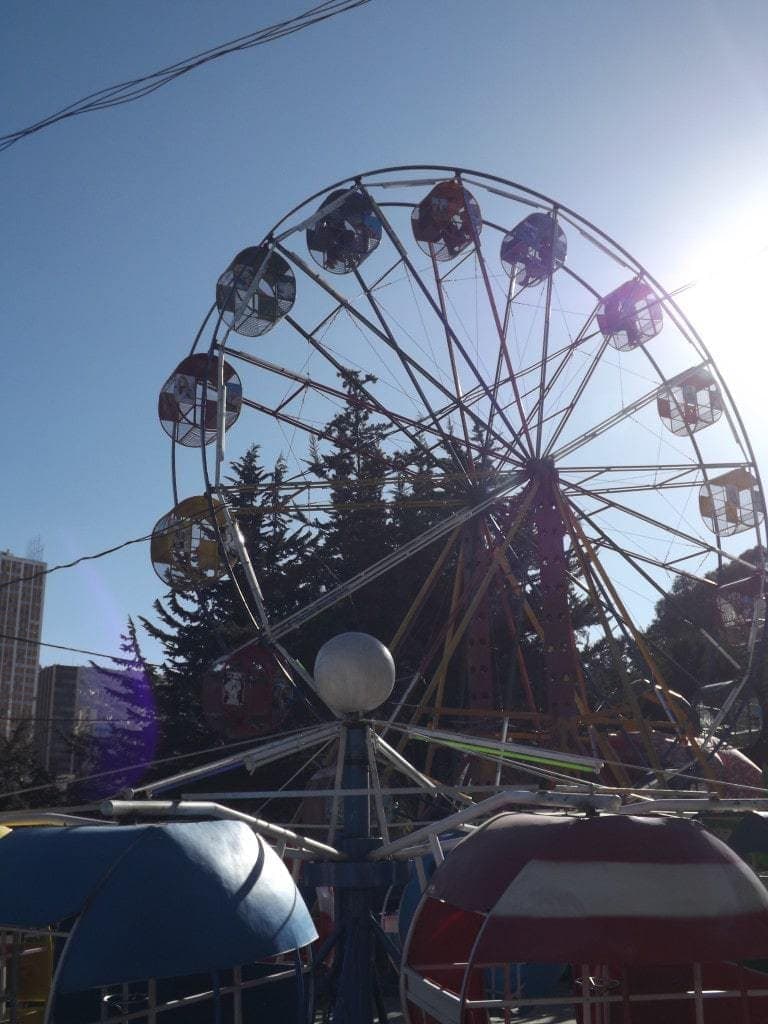 It was a really exciting parade, the whole plaza buzzing with marching bodies, people waving the multicoloured flag that represents Bolivia's indigenous groups, food stalls with sizzling meat or delicious, sweet smelling popcorn. President Evo Morales' beaming, chubby face peered down from posters, and people seemed filled with a fierce, patriotic pride as they marched beneath the banner that proudly announced "eight years as a nationality".
The festivities continued for the rest of the day, with a huge funfair in the big, spacious park in the Miraflores district, and well into the night with fireworks, and, I'm sure, lots of parties. It was a fantastic atmosphere and I'm really glad I got to see it.
Want to know more about travelling in Bolivia? Check out the Bolivia section on my sister site, Backpack South America – and get in touch if you have a question.